Reed diffusers offer a long-lasting fragrance alternative to room sprays and scented candles. Not only can they help you cultivate a welcoming ambiance in your home, but they bring color and beauty to your space. A thoughtfully placed reed diffuser does more than just make your home smell nice – it adds an aesthetic appeal to your home's décor scheme.
Choosing the perfect place for your reed diffuser isn't just about finding room or matching colors. Where you place your reed diffuser will impact its performance. The wrong location could stifle the fragrance or keep it from diffusing properly.
Here's what you need to know about choosing the optimal location for your reed diffuser to ensure you enjoy the full extent of its fragrance.
Tips for Choosing the Right Location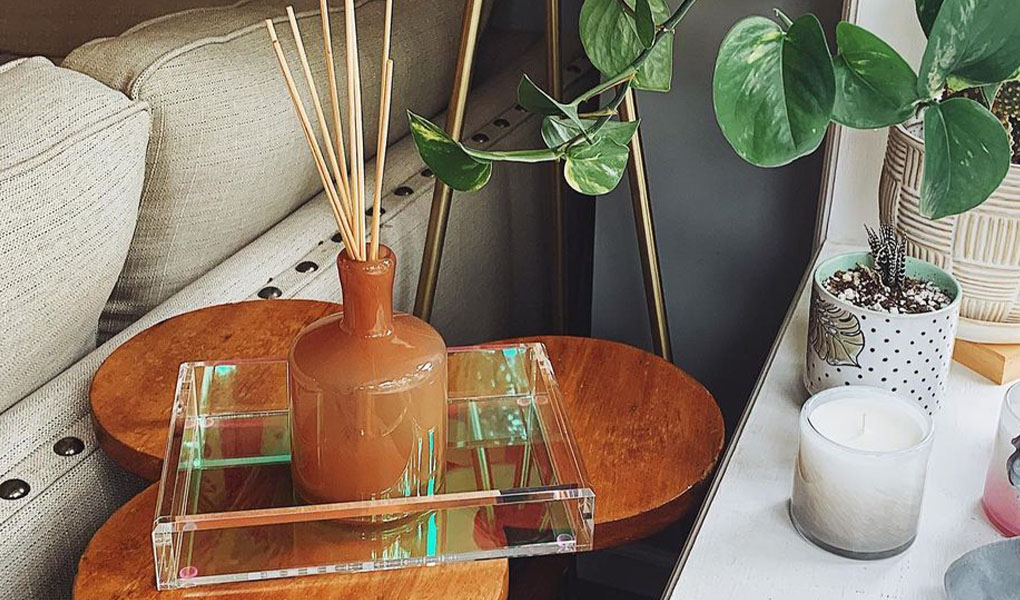 Pure, essential oil-based fragrance can transform any space in your home. Something fresh and clean like Marine or White Grapefruit is perfect for the bathroom while something warm and woody like Vetiver Sage or Feu de Bois works well in the bedroom or family living space. Once you've selected the perfect fragrance, all that's left is to decide where to put your reed diffuser.
Here are 7 things to consider when choosing the placement for your reed diffuser:
Choose a location that sees some activity to better circulate the air inside the room and more effectively disperse the fragrance.
Position reed diffusers well out of reach of small children and pets and avoid placing them near radiators, windows, and heating or cooling vents.
Choose a place where you can add a coaster or tray beneath your diffuser to catch any stray drips of oil to ensure they don't ruin your furniture or upholstery.
Think of your reed diffuser like a vase of fresh flowers – place it in a high-traffic area where people will get a burst of fragrance when they walk by. This includes entryways, bathrooms, and offices.
Avoid placing your reed diffuser in an area that gets direct sunlight – a cool, shady location is best to keep the fragrance oil from evaporating too quickly.
Consider placing a small reed diffuser in a hallway so you and your guests will have plenty of chances to enjoy the fragrance.
Use a reed diffuser in the kitchen to help combat lingering odors from cooking.
Consider placing your reed diffuser near a door that is frequently opened to allow the fragrance to flow out into other areas of your home.
Consider using a reed diffuser in a room where you're trying to create a very specific environment. For example, in your bedroom to help create a relaxing and peaceful atmosphere for sleep.
If you have multiple reed diffusers, try placing them in different areas of your home to create a cohesive fragrance experience throughout the whole house.
When selecting a reed diffuser, it's essential to consider the size of the space where you will be using it.
A reed diffuser that is too large for a small room may create an overpowering fragrance, while a small diffuser may not be sufficient to evenly disperse the scent throughout a larger space.
To ensure that you get the most out of your reed diffuser, it's important to choose one that is appropriately sized for the area you are trying to scent. This will help you create a pleasant and inviting atmosphere without overwhelming your senses or underwhelming your space. Consider the size of the room, the intensity of the fragrance, and the length of time you want the diffuser to last when making your selection.
LAFCO reed diffusers come in two sizes, making it easy to select the option that is best for your space. The Classic 6-ounce reed diffuser is ideal for bathrooms, small bedrooms, and home offices while the Signature 15-ounce reed diffuser works well for larger and more open spaces like the foyer, kitchen, or an open concept living space.
5 Ways to Make Your Reed Diffuser Last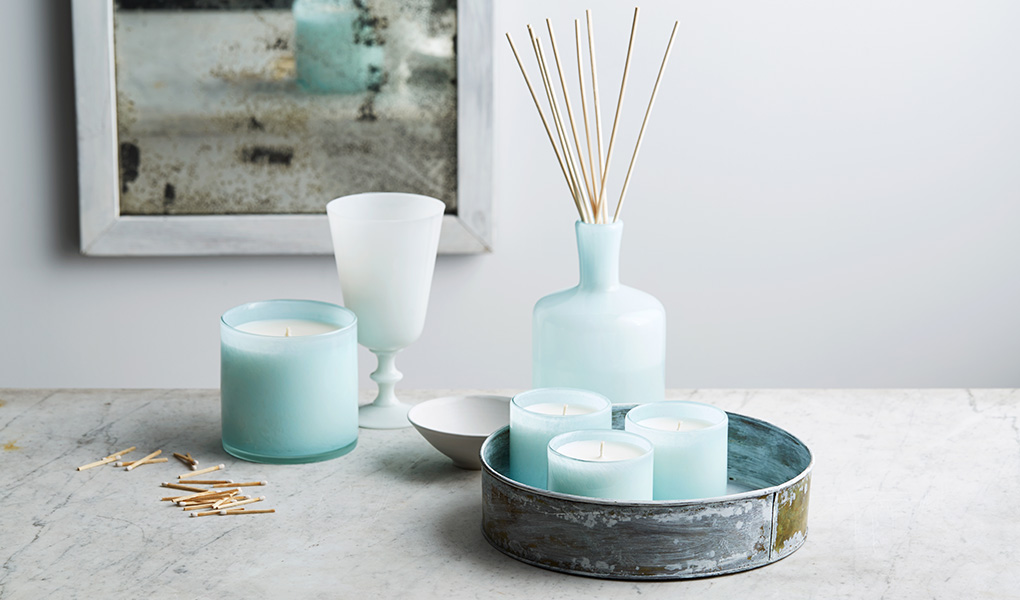 Being intentional about where you place your reed diffuser helps ensure you get the most out of it, but there are other simple things you can do to extend the life of your fragrance oil.
Always wash the vessel before refilling – do not add new fragrance oil to old.
Change out your reeds each time you wash and refill the vessel with new oil.
When the fragrance starts to go stale, flip the reeds to expose the saturated ends to the air.
Avoid flipping the reeds too often or you might use up your fragrance oil more quickly.
Choose natural reeds instead of bamboo reeds for more effective fragrance dispersal.
Whether you're hoping to create a welcoming warmth in your home's entryway or bring a bit of freshness into the kitchen or bathroom, a reed diffuser is a great place to start. LAFCO reed diffusers are presented in handblown glass vessels which makes them just as much a décor element as a fragrance solution. Shop the collection by size, color, or fragrance to find the perfect fit.