Yuzu (Citrus junos) is a captivating citrus fruit that hails from East Asia, but has also found its way to Europe, Australia, and New Zealand through cultivation. This exquisite fruit is believed to be a hybrid of the ichang papeda and a subspecies of mandarin orange, resulting in a unique and alluring flavor profile. Sporting hues of green or yellow, depending on its ripeness, yuzu resembles a petite grapefruit in appearance.
The yuzu tree is a patient grower, taking nearly a decade to bear its precious fruits. Once harvested, these fruits are cherished for their juice and zest, much like their lemon counterparts. Renowned for its tangy and tart taste, yuzu holds a special place in Japanese cuisine, especially as a key ingredient in the delightful ponzu sauce. Moreover, the essential oil derived from yuzu finds its purpose in personal care, particularly in the realm of fragrant baths.
With its invigorating citrusy notes reminiscent of lemon, yuzu has become a prized addition to fragrance blends, offering a refreshing touch and a burst of brightness. Discover the captivating aroma of yuzu and explore its perfect fragrance companions in LAFCO products. Immerse yourself in the invigorating world of yuzu-scented delights and elevate your sensory experience to new heights.
What Does It Smell Like?
The aroma of yuzu combines the tartness of grapefruit with the sweetness of mandarin orange. It is a decidedly citrusy scent with subtle green and floral notes. Yuzu is a light, fresh fragrance valued for its uplifting qualities – it can also prolong the life of complementary citrus notes.
Some terms used to describe the fragrance of yuzu include:
Citrusy
Tart
Zesty
Sweet
Light
Fresh
Slightly green
Slightly floral
The fragrance of yuzu is derived from its essential oil which is extracted from the skin of the yuzu fruit. While many citrus oils are cold pressed, yuzu essential oil is often steam distilled from the whole fruit after its juice has been extracted.
The chemicals responsible for yuzu's unique fragrance are linalool, limonene, α-pinene, β-caryophyllene, and β-myrcene. The citrus notes which make up the majority of yuzu's scent are attributed to linalool, a kind of terpene that occurs naturally in many spice plants and flowers. The linalool in yuzu, in combination with limonene, may also help relieve tension and anxiety.
28 Complementary Fragrances
With its light, fresh fragrance, yuzu pairs well with other citrus scents as well as floral fragrances. Yuzu also complements herbal fragrances as well as spicy notes.
Yuzu blends well with the following fragrances:
Basil
Bergamot
Black pepper
Cardamom
Clary sage
Clove
Coriander
Fir
Frankincense
Geranium
Ginger
Grapefruit
Jasmine
Juniper
Labdanum
Lavender
Lemon
Lemongrass
Neroli
Orange
Orange blossom
Palmarosa
Patchouli
Peppermint
Rose
Verbena
Vetiver
Ylang ylang
While many citrus scents fade quickly, yuzu tends to last longer. It can be combined with other citrus notes to prolong their life but can also be blended with other scents to give a fragrance an uplifting, energy-balancing quality.
Enjoy the Scent of Yuzu in Star Magnolia
Typically used as a top note, yuzu essential oil can be used in a variety of fragranced products including candles and reed diffusers. It pairs perfectly with notes of neroli and bergamot in the Star Magnolia fragrance which is available in the following products: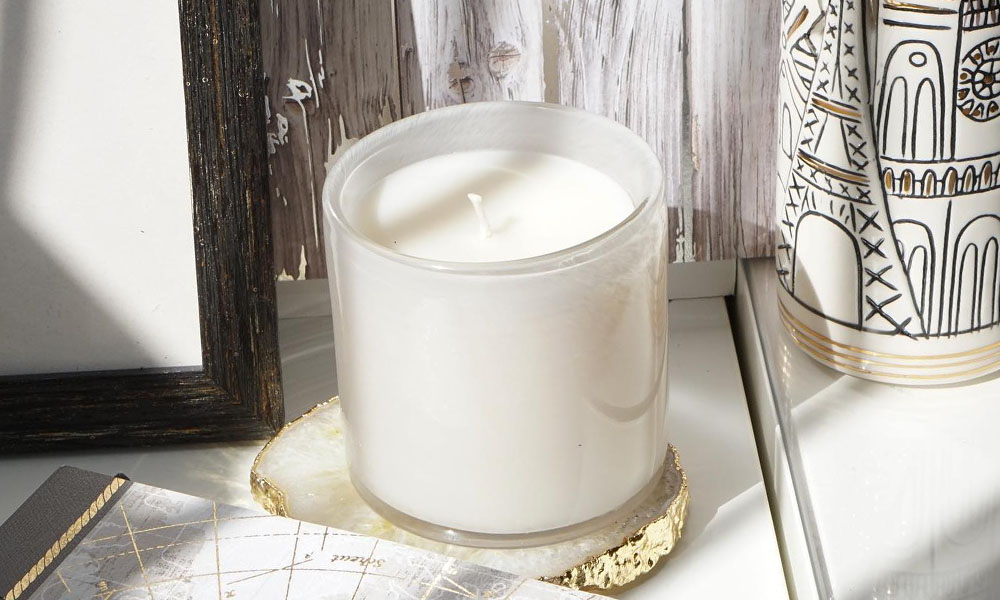 This meticulously crafted candle transports you to a blooming garden, where the delicate fragrance of star magnolia blossoms fills the air with its captivating allure.
The Star Magnolia Candle features a hand-blown glass vessel that exudes sophistication and serves as a stunning decorative accent for any space. Its opulent design showcases a mesmerizing pattern that adds a touch of artistry to your surroundings.
Ignite the wick, and the candle releases a symphony of delightful scents. The fragrance profile of Star Magnolia is a harmonious blend of floral notes, unveiling the enchanting essence of magnolia blossoms at the peak of their beauty. Immerse yourself in the uplifting aroma that combines the delicate sweetness of magnolia petals with hints of citrus, jasmine, and honeysuckle, evoking a sense of pure serenity and grace.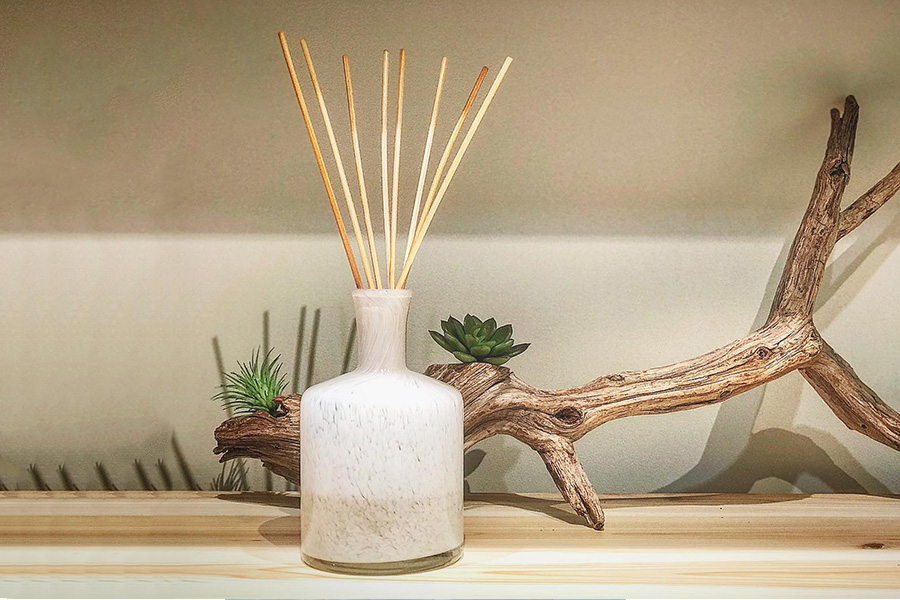 The Star Magnolia Reed Diffuser is housed in an elegant glass vessel, exuding timeless sophistication and serving as a striking decorative piece for any room. Its refined design features delicate reeds that elegantly diffuse the fragrance throughout your space, creating a continuous and enveloping aromatic experience.
Prepare to be transported to a serene oasis as the fragrance unfolds. The Star Magnolia scent captures the essence of magnolia blooms at their peak, intertwining notes of sweet magnolia petals with hints of zesty citrus, delicate jasmine, and intoxicating honeysuckle. This harmonious blend creates an ambiance of pure tranquility and grace, filling your home with a captivating and refreshing aroma.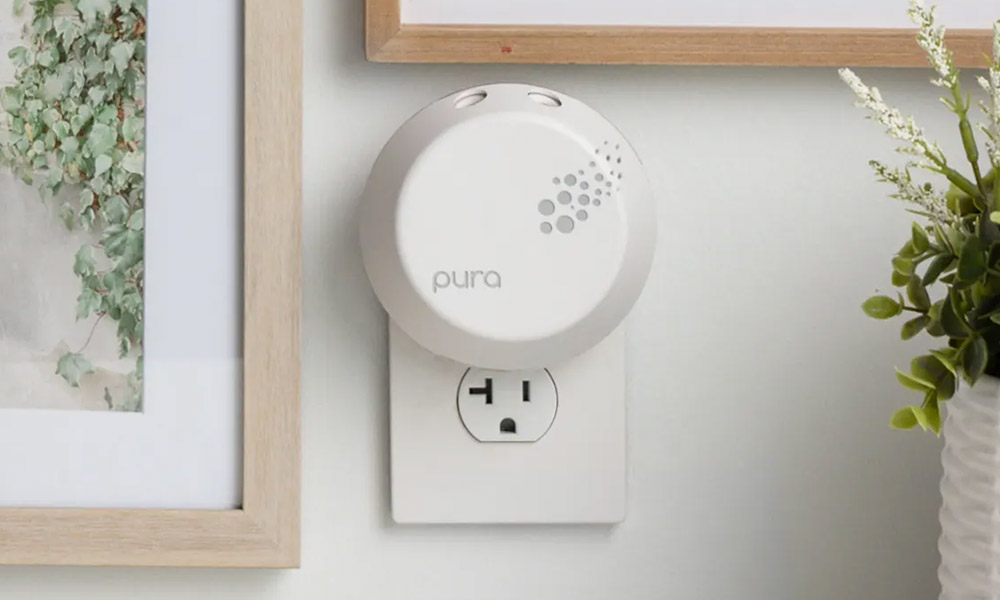 The Star Magnolia Pura Smart Device Refill is carefully crafted to deliver a captivating fragrance that captures the essence of magnolia blooms at their peak. Immerse yourself in the delicate sweetness of magnolia petals, balanced with subtle hints of citrus, jasmine, and alluring honeysuckle. This harmonious blend creates an intoxicating aroma that lingers in the air, transforming your surroundings into a sanctuary of tranquility.
Designed specifically for use with the Pura Smart Device, this refill ensures a seamless and convenient fragrance experience. Simply insert the refill into your Pura Smart Device and control the fragrance intensity and schedule effortlessly through the Pura app on your smartphone. Indulge in the freedom to customize your fragrance profile and create the perfect ambiance for any occasion.
Pair the Star Magnolia fragrance refill with another uplifting fragrance like White Grapefruit or Paloma Melon.
Layer Fragrances With 4 Complementary Products
Fragrance enables you to tailor the ambiance in your home to your unique preferences. Combine the uplifting effects of yuzu with the freshness of floral, herbal, or other citrus scents.
The following LAFCO fragrances can be layered with any of the products above to complement the fragrance of yuzu:
Explore LAFCO's extensive collection of home fragrance solutions and save 15% on your first purchase when you subscribe to the email list.