According to the calendar, fall has arrived. But that doesn't mean you have to change over your home décor overnight. If you're not quite ready to let go of summer, ease into autumn with LAFCO home fragrances.
Each LAFCO product is carefully crafted with the highest quality ingredients, including pure essential oil-based fragrances. Bring warmth to crisp fall evenings with a scented candle or fill your home with subtle fall fragrance using a reed diffuser. Even a simple swap in the hand soap you use can help you get into the right mood for fall.
Fragrance has the power to gently alter the ambiance in your home, helping ease you through the seasonal transition until you're ready to embrace fall furnishings. Here's how to do it.
Incorporate Warming Decor Elements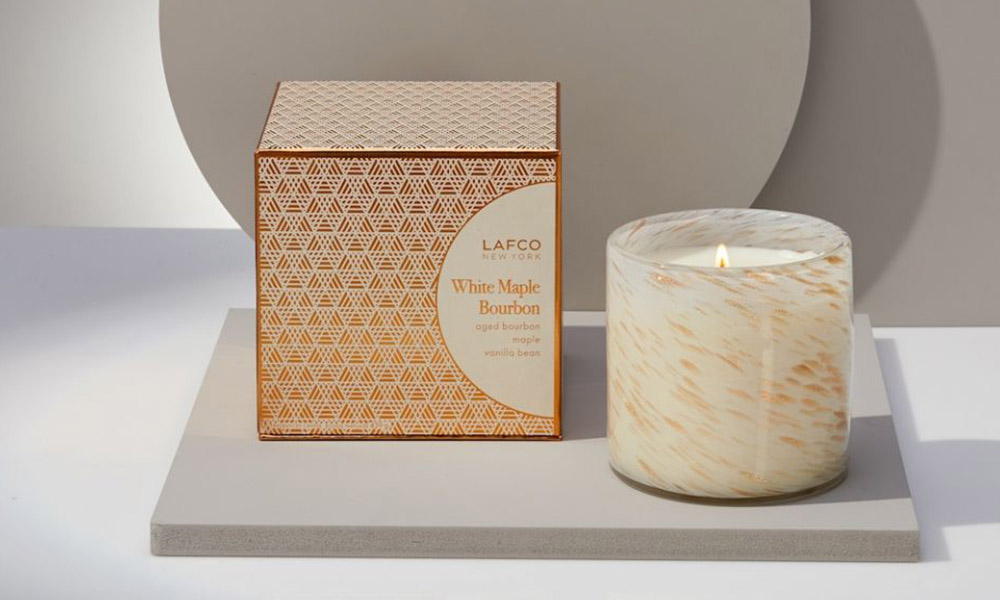 Fall weather is typically accompanied by a drop in outdoor temperatures, especially in the evening. Continue to enjoy your summer décor as long as you like but consider adding warming elements like cozy blankets and soft earth tones. As daytime temperatures continue to cool, you'll find yourself drawing on the warmth these elements provide more often.
To brighten up cool fall evenings, light a scented candle. The following limited-edition fragrances are perfect for the transition into autumn:
Fireside Oak – Light a fire in the hearth and settle into this cozy blend of woody, spicy, and earthy notes. Smoky vetiver and rich golden amber give this fragrance a soothing foundation.
White Maple Bourbon – Be enveloped by the warmth of this intoxicating fragrance blend, featuring top notes of artemisia, pistachio, and maple interspersed with hints of floral jasmine and rose, sweet caramel, and smoky vetiver and aged bourbon.
Woodland Spruce – Available in four sizes, this fragranced candle features inviting notes of blue eucalyptus and juniper berry seamlessly blended with earthy fir balsam and birch leaf, sweet frosted vanilla, and warming palo santo.
If you're not sure which fragrance suits you best this fall, sample your top three picks with the LAFCO Discovery Trio. With 30 fragrances to choose from, you can create a custom sampler pack for just $20 (free shipping included). You'll also receive a $20 promo code for your next full-sized purchase.
Layer Fragrances with a Pura Smart Device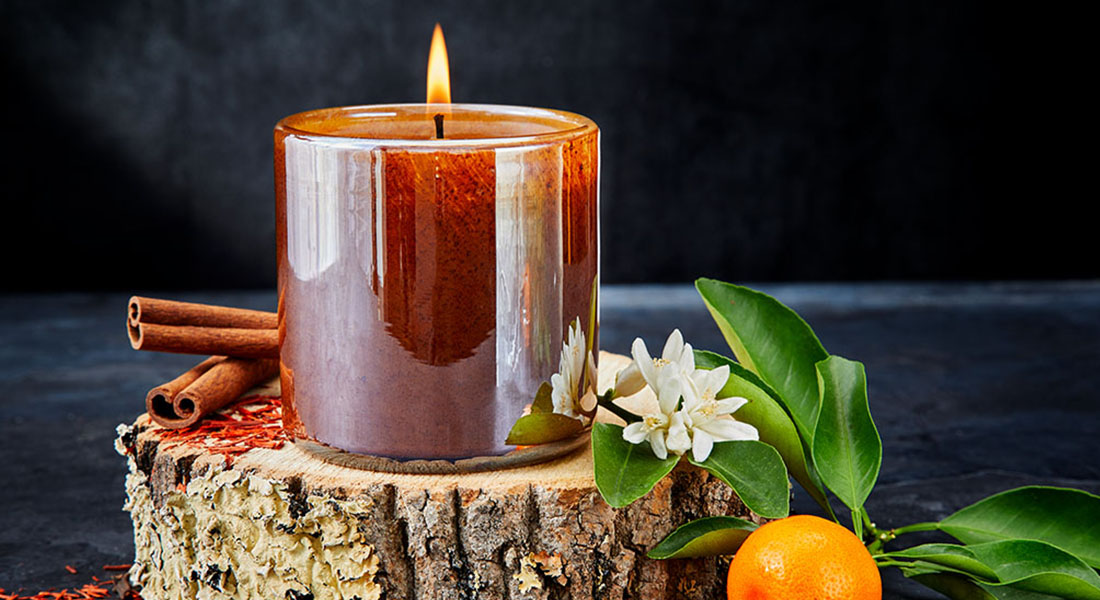 Whether it's clothing, flavor, or fragrance, layering is essential for fall. You don't have to give up your favorite summer scent just yet but layering it with fall-inspired fragrance can help acclimate you to the ambiance of autumn. The Pura Smart Device is a plug-in diffuser that enables you to swap between two fragrances and adjust their intensity with the touch of a button.
The following Pura Smart Device fragrance refills are perfect for fall:
Retreat – Combining herbal notes of clary sage, earthy matcha, and warm guaiac wood, this fragrance blend still offers a touch of summer with hints of bright bergamot and fresh mint.
Birchwood Molasses – Perfect for crisp autumn evenings, this fragrance blends resinous cedar and tobacco notes with fresh citrus, sweet molasses, and spices like cumin, cardamom, and nutmeg.
Spiced Pomander – This warm and inviting fragrance presents with an initial impression of bitter orange and fresh ginger before settling into sweet, spicy, and woody undertones.
If you're struggling with the transition from summer to fall, stock your Pura Smart Device with one summer and one fall fragrance. Enjoy the summer scent during the day while the sun is shining but switch over to the fall fragrance in the evening as things cool down. Warm woody or spicy notes will bring you comfort and help you appreciate the unique beauty the fall season has to offer.
Settle Into Your Favorite Fall Fragrance with a Reed Diffuser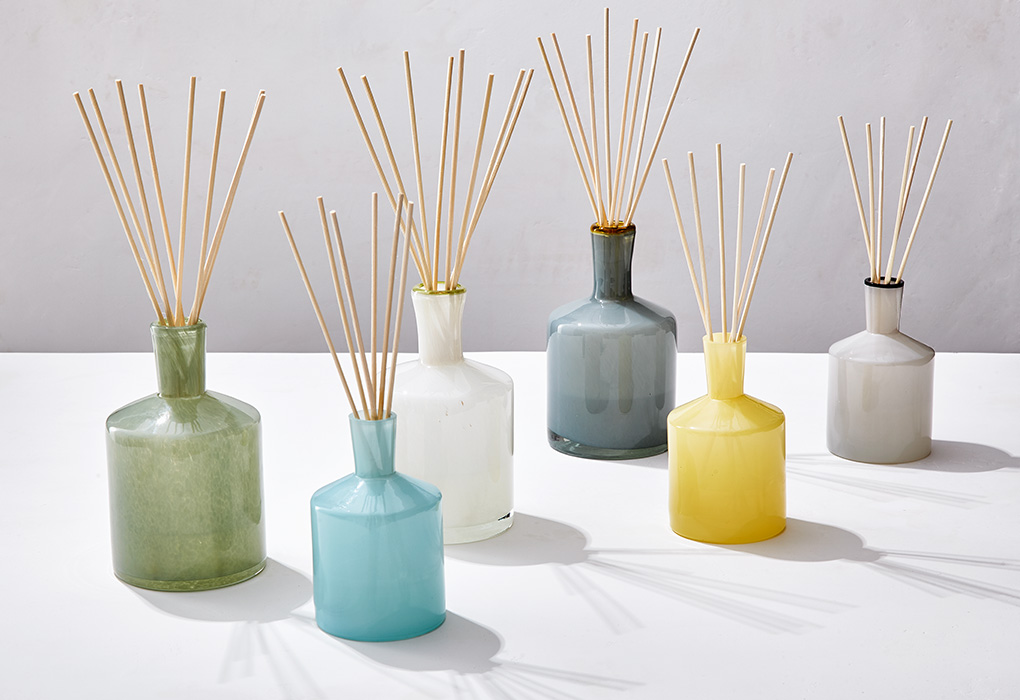 Once you've settled on your preferred fall fragrance, keep it consistent with a LAFCO reed diffuser. Presented in handblown glass vessels, LAFCO reed diffusers deliver up to a full year of long-lasting fragrance. When you're ready for a refresher, simply flip the reeds.
We recommend the following LAFCO reed diffusers for fall:
When it comes to home fragrance, there's no wrong answer. Fragrance is strongly linked to memory and emotion, so it's a very personal choice. If you're having trouble finding the right fit, try the LAFCO Fragrance Finder.