When you walk into your home or step into the bathroom, you're greeted by scent. Maybe it's the smell of warm chocolate chip cookies or the fresh scent of recently laundered clothes. Other times, the combination of subtle unpleasant odors that accumulate over time and hit you like a wave.
Fragranced products like scented candles, soap, and reed diffusers can make all the difference in your home. At LAFCO New York, we believe fragrance can transform a space and transport your mind wherever you want to go. Fragrance is more than just a scent, it's an experience. Our fragrances start with an idea, a moment to be captured, which coalesces into a distinct and luxurious scent.
Choosing the perfect fragrance for each room in your house doesn't have to be complicated. Do what makes sense and find one that matches the ambiance you're trying to create. Read on to receive some simple tips for bringing scent into every room in your home in new ways.
1. The Entryway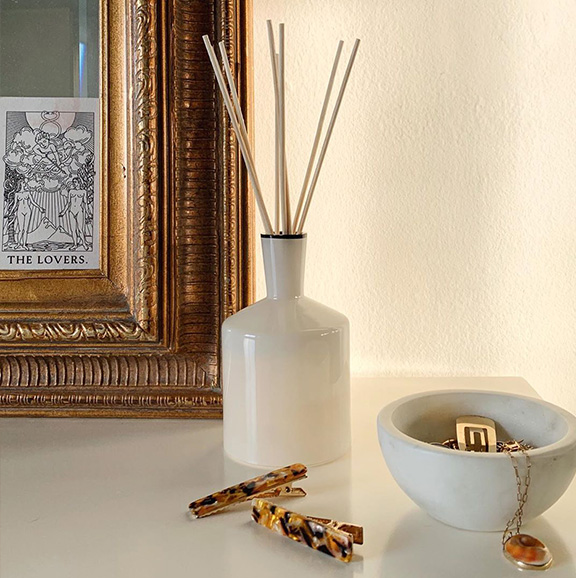 As much time as you spend in your home, you get used to the way it smells but what do your guests experience when they walk through the door? A smell can make a big first impression, so think about how you want your guests to feel when they first enter. Something warm and welcoming is ideal, but nothing too strong where it could catch guests off guard. Scents like sandalwood, vanilla, and cinnamon are good choices.
Depending on the style of your home, the entryway could be a rather large space. You want the fragrance you choose to be long-lasting, so you don't have to keep track of scented candles or worry about the fragrance fading before your guests arrive. A reed diffuser is the perfect choice because it offers long-lasting fragrance and you can customize the strength by adding or subtracting reeds.
LAFCO reed diffusers are presented in beautiful art glass vessels and filled with natural, hand-cut reeds to deliver the ultimate level of luxury. Choose from a 6-ounce or 15-ounce size depending on the size of the space and place it carefully to disperse the scent evenly.
Remember that your entryway is a transitional area, so make sure the fragrance you choose for this area doesn't clash with the surrounding rooms. Try Amber Black Vanilla to welcome your guests softly with hints of sandalwood and spice or Feu de Bois for slightly smoky but still comfortable scent.
2. The Kitchen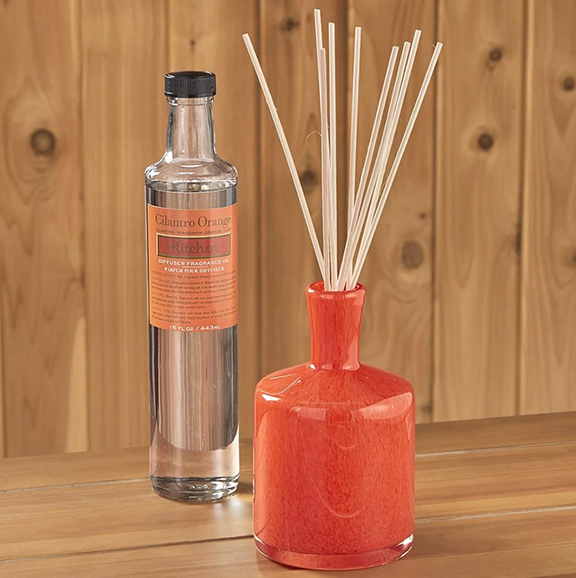 The kitchen is full of scents of its own. The delicious aroma of a homemade meal fills the space, but it soon fades as you wash the dishes and put away the leftovers. What scent do you want to fill the air when those cooking aromas are gone?
Fresh and fruity scents are ideal for the kitchen. Aromas of citrus, apple, and melon bring brightness into the space without being overpowering. Their freshness is enough to cut through unwanted odors without clashing with the mouthwatering scent from your favorite meal. Try LAFCO's Cilantro Orange for an invigorating combination of cilantro and zesty mandarin or Citrus Berry to enjoy the familiar scents of orange and grapefruit sweetened with lychee and vanilla sugar.
Scented candles are great for a burst of fragrance, but the same goal can be accomplished with a spritz of LAFCO room mist after cooking or use LAFCO bar soap to clean your hands after washing up.
3. The Living Room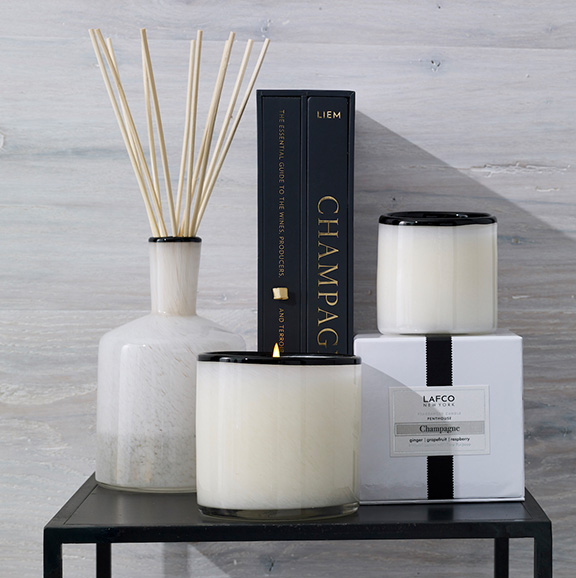 When hosting a dinner party or an evening with friends, it's not uncommon for people to gather in the kitchen. After the guests leave, however, you and your family often find yourselves in the living room. This is where you go to relax and the fragrance you choose should match the mood.
While the living room should feel like a safe and comforting space, it can also be a changeable space. Seasonal scents are perfect for bringing in the holiday cheer while a fruity fragrance like Champagne might bring a little extra pep to a small party. Subtle scents like French Lilac or Water Hyacinth inspire without overpowering. It all depends on the occasion and the specific mood you're trying to create.
LAFCO fragranced candles are perfect for the living room. Available in single-wick and triple-wick sizes, candles gently scent the air while you're in the room but are interchangeable enough to adapt to your mood. A reed diffuser delivers a longer-lasting fragrance and LAFCO room mist makes it easy to freshen things up right before your guests arrive.
4. The Bedroom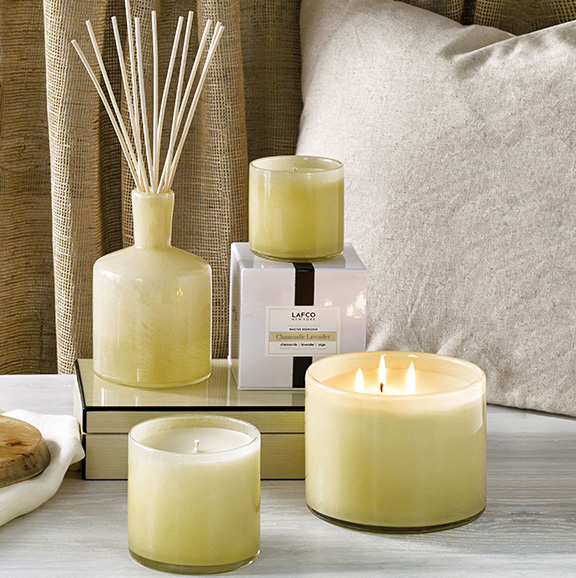 After a long day of work or entertaining, all you want to do is fall into your bed and relax. Your bedroom should be a soothing place, so you don't want to choose scents that might be too sweet or invigorating.
Floral scents are ideal because they are subtle but offer therapeutic properties as well. Chamomile Lavender is naturally soothing and contains a calming undertone of smoky patchouli. For something that emanates warmth and encourages rest, try the cashmere elegance of Sandalwood paired with warm oud and Virginia cedar, all with a powdery musk finish.
Set the mood for sleep with a LAFCO fragranced candle or use a small reed diffuser to keep your bedroom smelling the way you want it to. If you want to change the fragrance, a quick spritz of LAFCO room mist in your favorite scent will do the trick.
5. The Bathrooms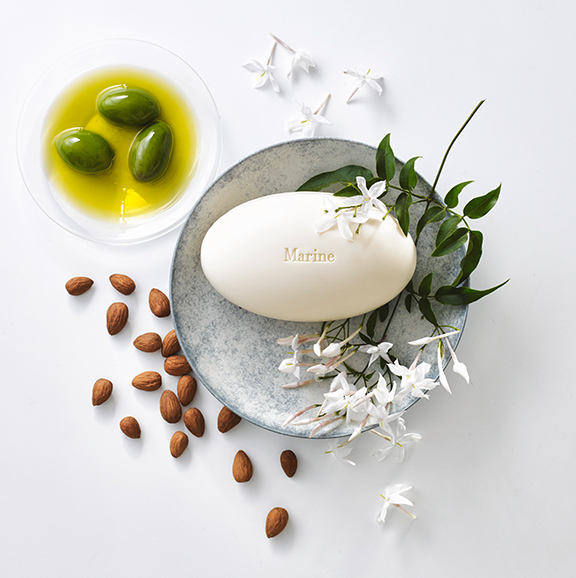 Cleaning the bathroom is no one's favorite task so once you do it, you want the fresh scent to last as long as possible. Fruity and floral notes give your bathroom a clean, fresh scent without being overly sterile. Notes of rose, peony, and gardenia work well here.
A LAFCO reed diffuser is ideal for the bathroom if you want long-lasting fragrance without having to keep an eye on a burning candle. Duchess Peony delivers an air of elegance, bringing together notes of pink rose and fresh peony blossom. Create the illusion of space with an open, invigorating scent like Fresh Cut Gardenia or bring home the scent of a fresh ocean breeze with Marine.
Give your guests an added hint of luxury by offering LAFCO hand soap or bar soap. Keeping a tube of LAFCO hand cream for guest use enables them to take the luxurious scent with them.
6. The Home Office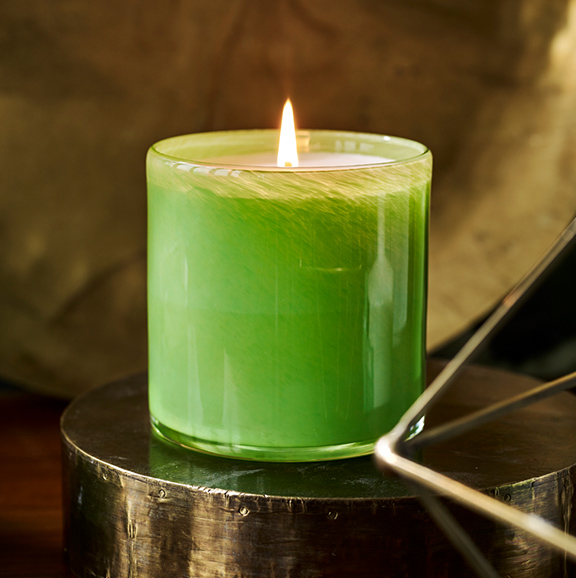 No one wants to bring their work home with them, but sometimes it's a fact of life. Rather than tucking yourself away in an uninspiring office in the back of the house, turn your home office into an inspiring and energizing space. Zingy fragrances like Lemon Verbena and Mint Tisane will energize you, inspiring productivity.
A LAFCO fragranced candle is perfect for the office – simply light it when you enter and extinguish it when you leave. A small reed diffuser works well for a larger office if you use it often, or you can bring a burst of inspiration with a little LAFCO room mist.
The fragrances you choose for each room are largely a matter of personal preference but take the time to think about the feeling you want to invoke in every room in your house. Use the LAFCO fragrance finder to match those feelings with the perfect scent and shop from a variety of options including luxurious hand soaps, hydrating hand creams, comforting candles, and artful reed diffusers.