When it comes to turning a house into a home, don't underestimate the role of fragrance. Whether it's a reed diffuser, a scented candle, or potpourri, the fragrance you choose for your home affects the ambiance. Perhaps more important than the fragrance itself, however, are the materials from which the product is made.
If you seek to make your life more sustainable, take a closer look at the products you're purchasing. Making conscious choices at the grocery store and recycling or composting at home are great for the environment but if you really want to take the next step, go beyond selective sustainability and try to live all aspects of your life in a sustainable way.
While it may seem hard, the good news is sustainability doesn't have to be drab and boring. You don't have to choose between living consciously and living well. With LAFCO's home fragrance products you can surround yourself with luxurious fragrance while also helping the planet.
A Guide for Buying Eco-Friendly Home Fragrance
Nothing breathes life into your home faster than lighting a scented candle, but some home fragrance products are safer than others. From wick to wax, certain materials can release harmful chemicals into the air. More than their direct impact on you and your family, however, some of the materials used in home fragrance products are harmful for the environment.
One of the most problematic ingredients in the home fragrance industry is paraffin wax. Paraffin wax is made from petroleum waste that has been chemically bleached and deodorized. As a crude oil derivative, it is a non-renewable resource, but even more concerning is its ability to release toxic volatile organic compounds (VOCs) into the air.
Scientific research has identified several known carcinogens like formaldehyde, benzene, and toluene that can be released as VOCs when paraffin wax is burned. Safer and more eco-friendly alternatives to paraffin wax include beeswax, coconut wax, and soy wax.
While wax is one of the key ingredients in home fragrance products, there are safety and sustainability concerns about other elements including chemical fragrances, wicks, and even packaging. Synthetic fragrances can give off harmful VOCs even at room temperature and metal-core wicks can release trace amounts of heavy metals into the air when burned.
As you're shopping for home fragrance, keep concerns about safety and sustainability in mind. Take a closer look at the ingredients used in the product – both primary ingredients and additives like fragrance. Avoid single-use products as much as possible and prioritize companies that use recyclable or compostable packaging.
Enjoy Sustainable Luxury with LAFCO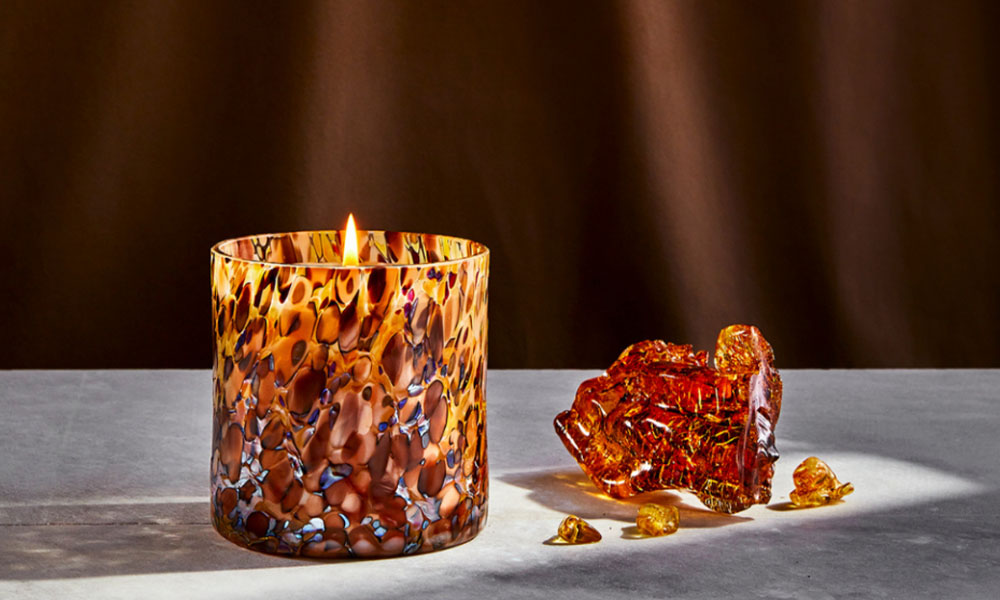 LAFCO New York believes that quality, craftsmanship, and conscience are the three essential ingredients of luxury. In keeping up the company's Pure Promise, LAFCO home fragrance products represent the harmony of these three concepts combined with aesthetically pleasing design to create something truly luxurious and unique.
Though LAFCO has always been committed to delivering high-quality home fragrance since the company was founded in 1992, the last decade has seen a move toward eco-friendly ingredients and practices. In a continued effort to respect the planet and differentiate from the competition, LAFCO has pledged a commitment to sustainability moving forward.
Here are three examples of LAFCO's commitment to sustainability in action:
Carefully Considered Partnerships
All LAFCO products are artisanally crafted from skilled tradesmen who follow principled production practices.
LAFCO partners are carefully chosen for their use of sustainably cultivated, ethically sourced, and cruelty-free materials.
Reusable Glass Vessels
Every LAFCO product is designed with both form and function in mind. All scented candles and reed diffusers are made with pure essential oil-based fragrance and presented in handblown glass vessels. Each vessel is designed to reflect the fragrance it contains and doubles as a décor piece, even after the candle wax or reed diffuser oil has been used.
Sustainable Soy Wax
While many scented candles are made with paraffin wax, a byproduct of crude oil, all LAFCO fragranced candles are made with sustainable soy wax. Soy wax is a softer, more pliable alternative to paraffin that offers a longer burn time. Not only is soy wax made from a sustainable resource (soybeans), but it emits fewer toxins and creates less soot than other waxes.
Experience Sustainable Luxury with the Absolute Collection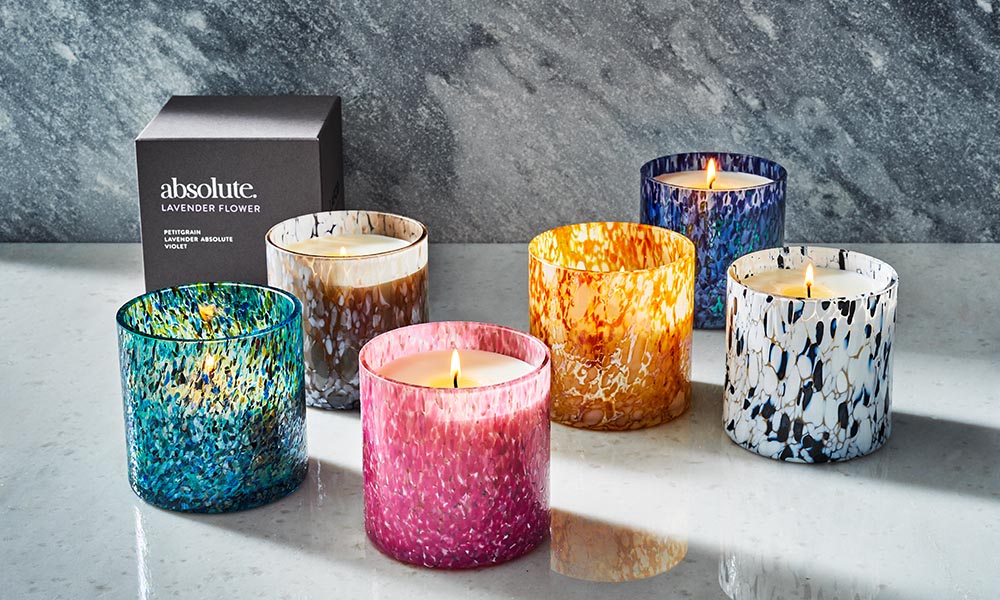 While LAFCO offers a diverse array of home fragrance products, the Absolute Collection is the ultimate expression of LAFCO's commitment to sustainable luxury.
Each inclusion in the collection harnesses the power of absolutes, highly concentrated fragrance oils, to create a unique aromatic experience. Layers of color in each handblown glass vessel create a shimmering display of light that complements each fragrance, illuminating your space as well as your senses. Every candle in the Absolute Collection is crafted from solid soy wax with a 100% cotton wick to ensure a clean, non-toxic burn.
Pair your favorite Absolute Collection candle with a matching reed diffuser. Available in Forest Oakmoss, Lavender Flower, and Clary Sage, these diffusers are presented in a Signature 15-ounce globe with all-natural, hand-cut reeds to ensure the consistent dispersal of fragrance.