Though there may still be snow on the ground, Spring is on its way. The last of the ice will melt, the temperature will start to climb, and the birds will return and fill the world with song.
Spring is a time for new beginnings and your home is the perfect place to start. It's a great opportunity to re-organize your closet, getting rid of the clothes you haven't worn in years. It's the right time to defrost the freezer and throw out icy leftovers you never got to. It's also a perfect time to freshen things up with a new fragrance bursting with the aroma of spring.
With a wide variety of home fragrance solutions to choose from, LAFCO has everything you need to for the spring season. Discover some of the top LAFCO fragrances for spring below.
The 4 Best LAFCO Fragrances for Spring
When you think spring, you think freshness. Blossoming flowers. Lush fields of grass. Cleansing rain. These are the scents that remind you the chill of winter is on its way out the door and the warmer months are soon to come. The right fragrance can bring the feeling of spring right into your home.
Indulge your senses in some of the top LAFCO fragrances for spring…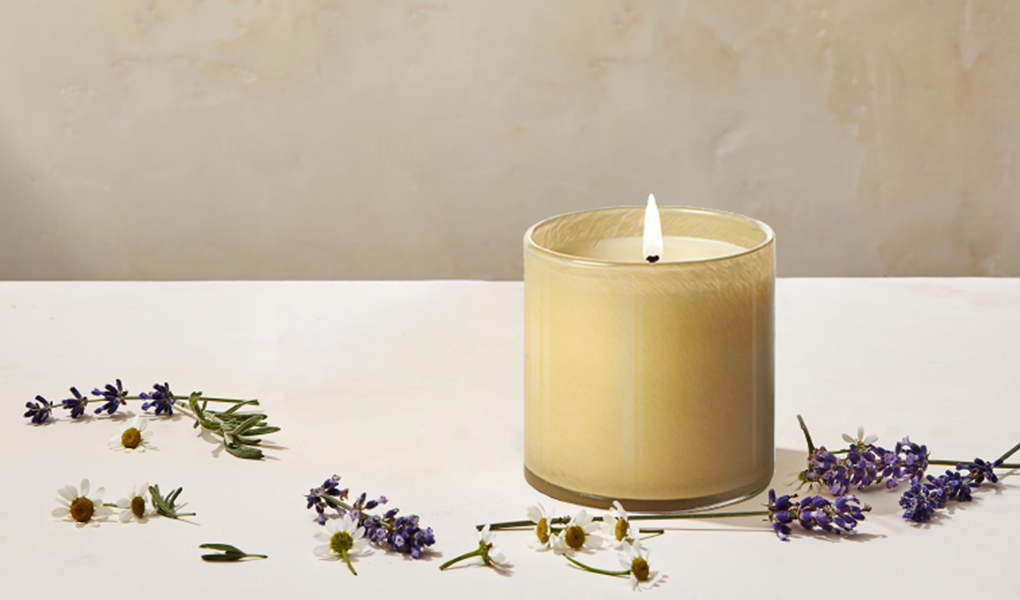 Create a warm and relaxing ambiance with this fragrance featuring notes of chamomile, lavender, and sage. Bright bergamot and calming chamomile are the first fragrances you'll notice, followed by a heart of lavender and eucalyptus. Underlying these gentle scents is a sweet and floral undertone of rosemary, Indonesian patchouli, and honey flower.
Products Available: This popular fragrance is available in a variety of home and body fragrance solutions. Enjoy a Classic 6oz. or Signature 15.5oz. reed diffuser or a fragranced candle in the same two sizes. For the bathroom, try Chamomile Lavender bar soap, liquid soap, or hand cream.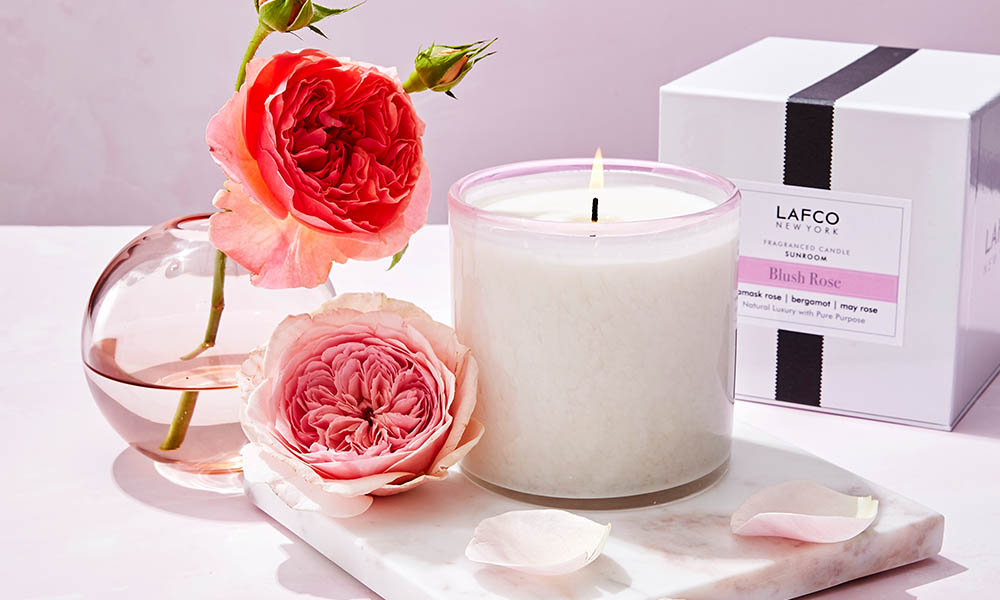 Breathe a breath of fresh floral fragrance into any room in the house with this iconic scent featuring notes of damask rose, bergamot, and may rose. Top notes of rose water, pink pepper, rhubarb, and freesia settle into a heart of rose petals, Lily of the Valley, and damascene rose. Under the floral heart lies a subtle impression of orris, sandalwood, patchouli, and musk.
Products Available: This floral fragrance is available in the Classic 6.5oz. and Signature 15.5oz. fragranced candle as well as the Classic 6oz. reed diffuser. To enjoy two complementary fragrances, try the Champagne and Roses candle or bar soap duo.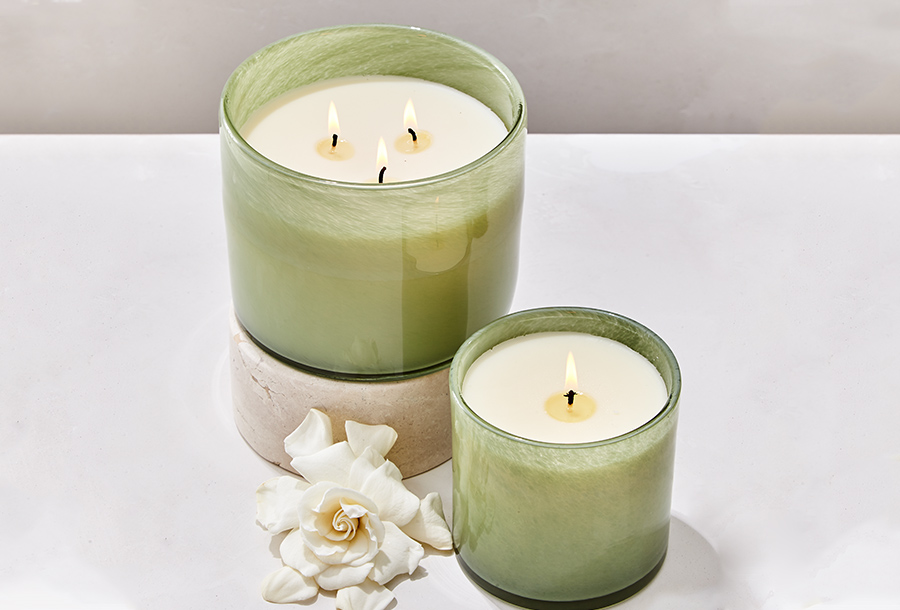 Perfect for the living room or other shared family spaces, this fragrance features notes of gardenia, orange blossom, and ylang ylang. Reminiscent of a fresh bouquet of flowers, a heart of gardenia, neroli, and orange flower hovers under an initial impression of lemon, apple, and leafy greens. Bottom notes of cedar, orange blossom, and musk give this fragrance a sweet lasting impression.
Products Available: This fresh fragrance is available in a wide range of fragranced products for the home and body. Choose from Classic or Signature reed diffusers and four sizes of candle ranging from the 4oz. travel size up to 30oz. 3-wick candle. It also comes in liquid soap, bar soap, and hand cream.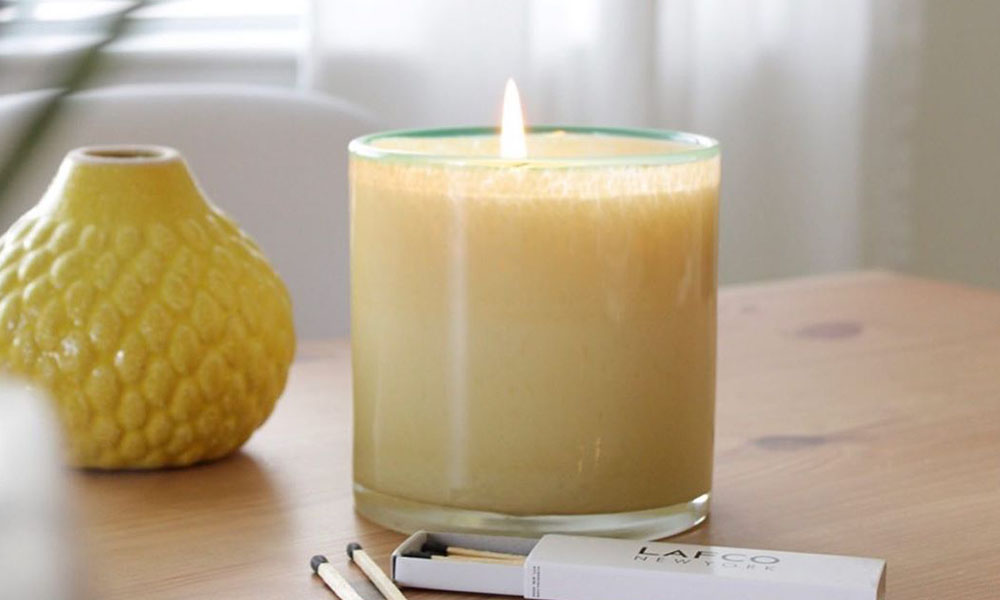 Featuring hints of French lilac, heliotrope, and hyacinth, this fresh spring fragrance is perfect for the guest room or pool house. Bright top nots of lemon, orange, carnation, and Lily of the Valley settle into a floral heart of lilac, rose, heliotrope, and jasmine. Beneath it all lies a lasting impression of hawthorn and hyacinth.
Products Available: This light floral fragrance comes in two sizes of fragranced candle, the 6.5oz. Classic and the 15.5oz. Signature. You can also enjoy French Lilac in the 15.5oz. Signature reed diffuser.
Think Spring with the Absolute Collection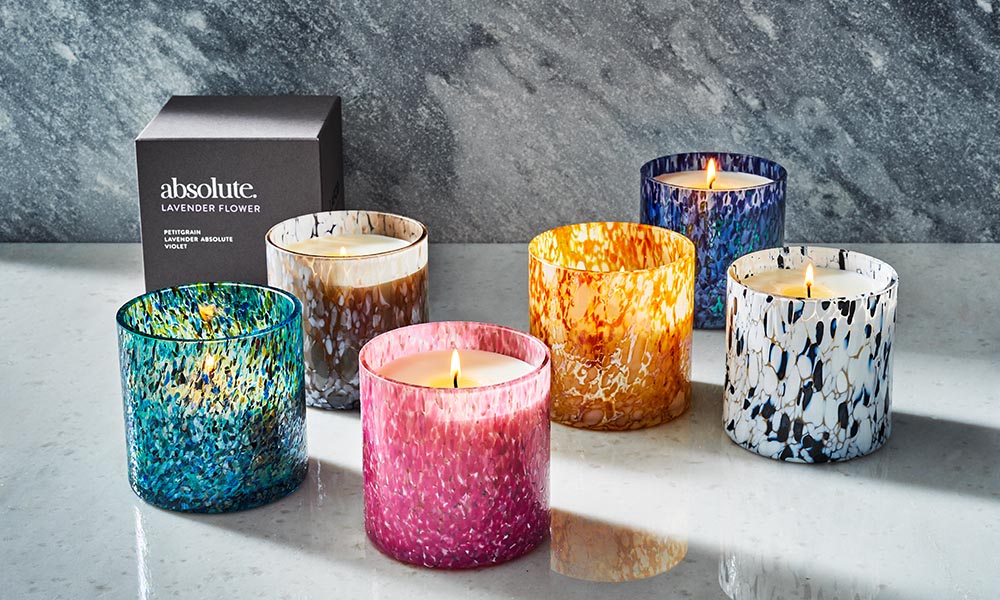 As you're cleaning out the house to make room for spring, think about freshening up the ambiance in your home. If you're looking for high-end fragrance solutions, consider the Absolute Collection.
The following Absolute fragrances are the perfect way to welcome spring:
Rose de Mai – Filled with the intensity of a fresh bouquet of roses, this floral fragrance is infused with delicate notes of honey nectar and geranium. Turkish rose adds a rich depth to the fragrance while violet and warm woods bring an air of sophistication.
Orange Blossom – Take your senses on a journey with this sweet fragrance. It begins with an impression of sparkling tangerine and tangy cassis, interspersed with the powerful aroma of orange blossoms. Undertones of blond woods and warm musk give the fragrance depth.
Lavender Flower – The potent aroma of lavender pervades this floral fragrance. Fresh notes of mint and bright notes of citrus add depth with an aromatic infusion of rosemary and violet petals, finished with a sweet touch of vanilla.
Still not sure which spring fragrances are right for your home? Why not test a few with the LAFCO Discovery Trio. You'll enjoy three sample-sized candles for just $16 (free shipping included). Choose from over 30 fragrances and when you find the one you like, get $16 off your first full-size order.
Whether you're new to home fragrance or freshening things up for spring, LAFCO has the variety you need and the quality you crave. Essential oil-based fragrance delivers a pure, luxurious fragrance that will fill your home with the feeling of springtime.