When the days start to grow longer and the weather starts to get warmer, you know it's springtime. Spring is a time for change – a time for new beginnings – so why not take advantage of the season to spruce things up around your home? Spring cleaning may be an age-old tradition, but it's stuck around for a reason. There's just something satisfying about throwing open the windows to let the fresh air in and getting rid of the clutter you've accumulated over the winter.
Spring cleaning may seem like a daunting task, but if you take it room by room, each completed task will serve as motivation to start the next. We've put together some tips to help you get organized this spring and to help you freshen up your home room by room.
Room-by-Room Tips for Spring Cleaning
If you have trouble following through on a task to completion, the room-by-room approach to spring cleaning may be just what you need. Rather than trying to tackle the whole house head-on, you can pick one room a day (or weekend) to deal with. Below you'll find simple tips for decluttering each room in your house as well as some bonus tips for making things fresh for spring.
The Kitchen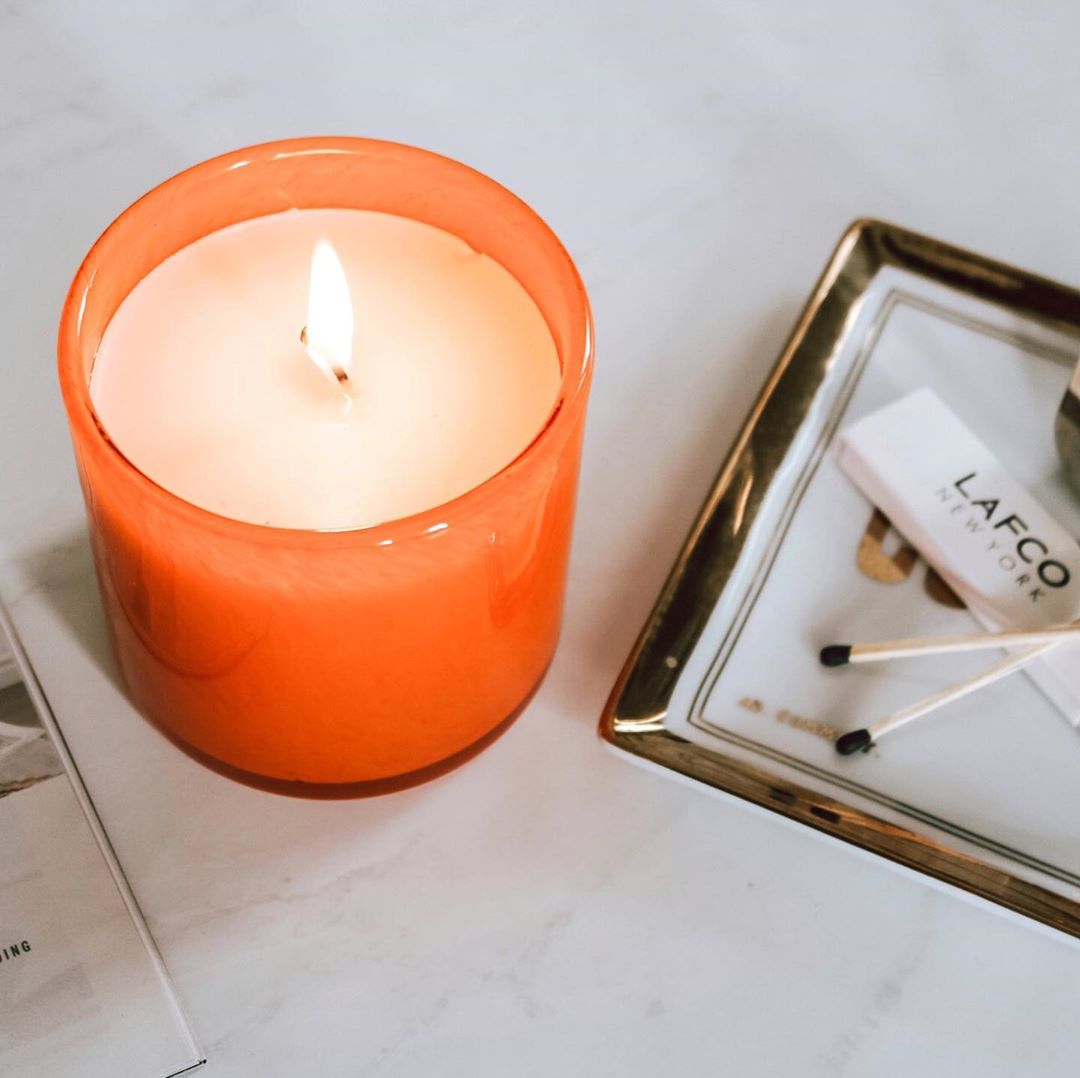 The kitchen is one of the most-used rooms in the house, so it tends to accumulate clutter quickly. Start by taking out the trash, washing the dishes, and putting away the miscellaneous items that tend to show up on the table and counters. Go through your cabinets and weed out the extra Tupperware you've accumulated and make sure everything you keep has a matching lid. Give your refrigerator a once-over then empty out and defrost the freezer. Get rid of anything you can't identify and anything that's developed freezer burn. Finish up by giving the counters and floors a good scrub.
LAFCO Freshening Fragrance Suggestion: Enliven your kitchen with a burst of fresh fragrance with a Cilantro Orange fragranced candle. Presented in a bright orange art glass vessel, this candle features notes of cilantro, mandarin, and lime with hints of lemon verbena.
The Living Room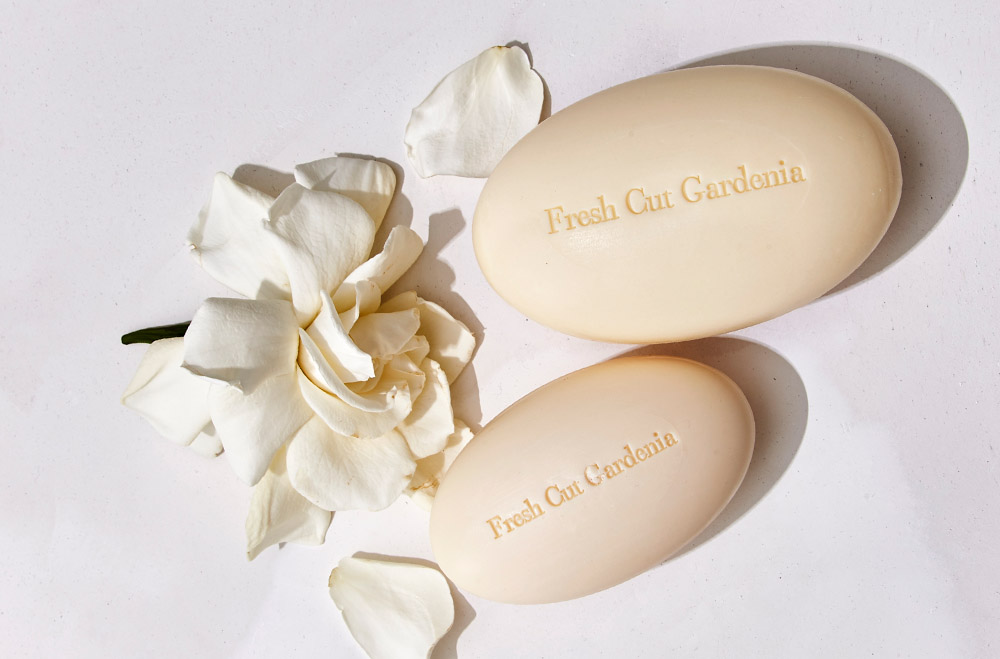 The living room is where you do most of your living, so it's no surprise that it tends to accumulate clutter quickly. Start by putting away all the miscellaneous items that made their home on the coffee and end tables over the winter and tidy up your bookshelves. Remove all the couch cushions to vacuum underneath and toss your throw blankets in the wash. Give the ceiling fan, wall art, and décor items a good dusting and have your draperies or blinds washed for good measure. Finish up by sweeping and mopping or vacuuming the floor and don't forget the doormat if your living room has outdoor access.
LAFCO Freshening Fragrance Suggestion: Bring the fresh scent of spring indoors with a Fresh Cut Gardenia reed diffuser. Floral notes of gardenia and orange blossom meld beautifully with calming ylang ylang before settling into a heart of cedar and musk.
The Bathrooms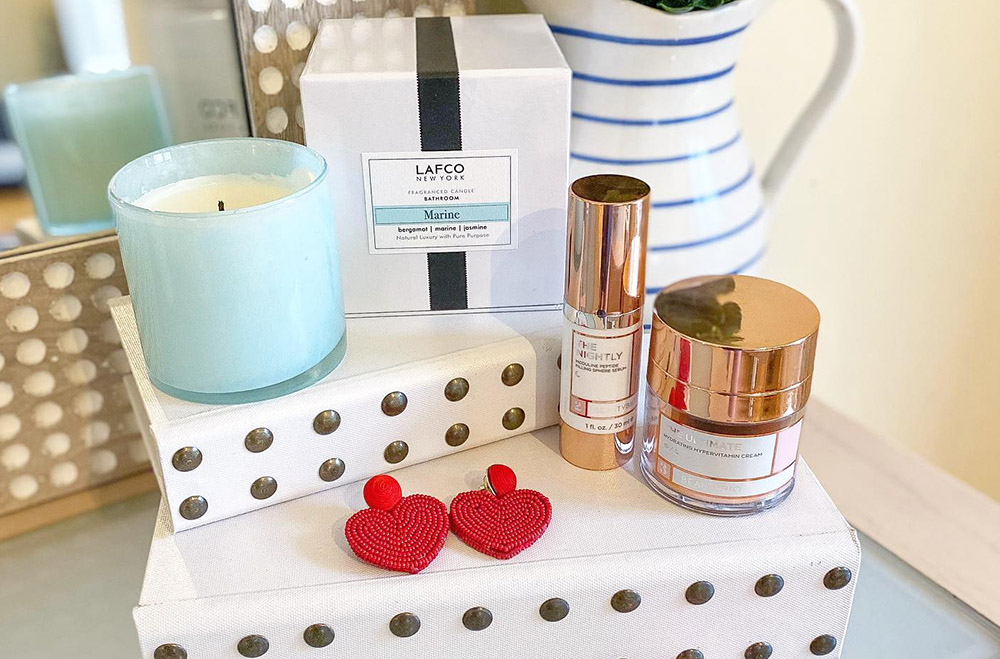 Even if you keep up with cleaning your bathrooms pretty well, there's bound to be some spring cleaning you can do. After throwing the towels in the wash and wiping down surfaces, open up the cabinets to see what needs to be reorganized. Check your makeup and toiletries for items that have gone past their "best by" dates and make note of items that need to be restocked. If you're feeling inspired, you might even get out your bucket and brush to give the grout a good scrubbing.
LAFCO Freshening Fragrance Suggestion: Breathe life into your bathrooms with the fresh scent of bergamot, jasmine, and marine in the Marine fragranced candle. Available in three different sizes ranging from the 6.5-ounce classic to the 30-ounce 3-wick candle, this candle is presented in a light blue art glass vessel that will complement your bathroom décor.
The Bedroom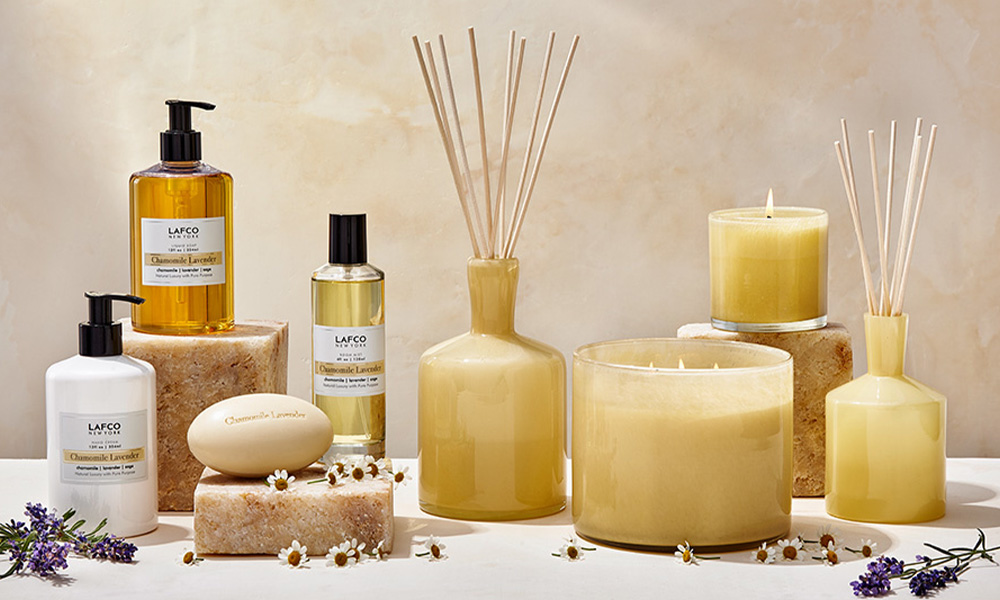 Your bedroom is your oasis no matter what time of year. After a busy day, all you want is to lie back and relax but a cluttered bedroom contributes to a cluttered mind. Strip the bed and swap out your warm winter linens for fresh spring sheets then give your pillows a good fluffing. Go through your closets and put your winter clothes to rest in favor of lighter spring wear. As you're going through things, keep a discerning eye and set aside items for donation so they don't clutter up your closet again next winter.
LAFCO Freshening Fragrance Suggestion: Once you've rid your room of clutter, turn it into a calming oasis with the Chamomile Lavender reed diffuser. This subtle and soothing fragrance features notes of chamomile, lavender, and sage over a base of rosemary, patchouli, and honey flower. Choose from the 6-ounce Classic reed diffuser or the larger 15-ounce Signature size.
The Office or Den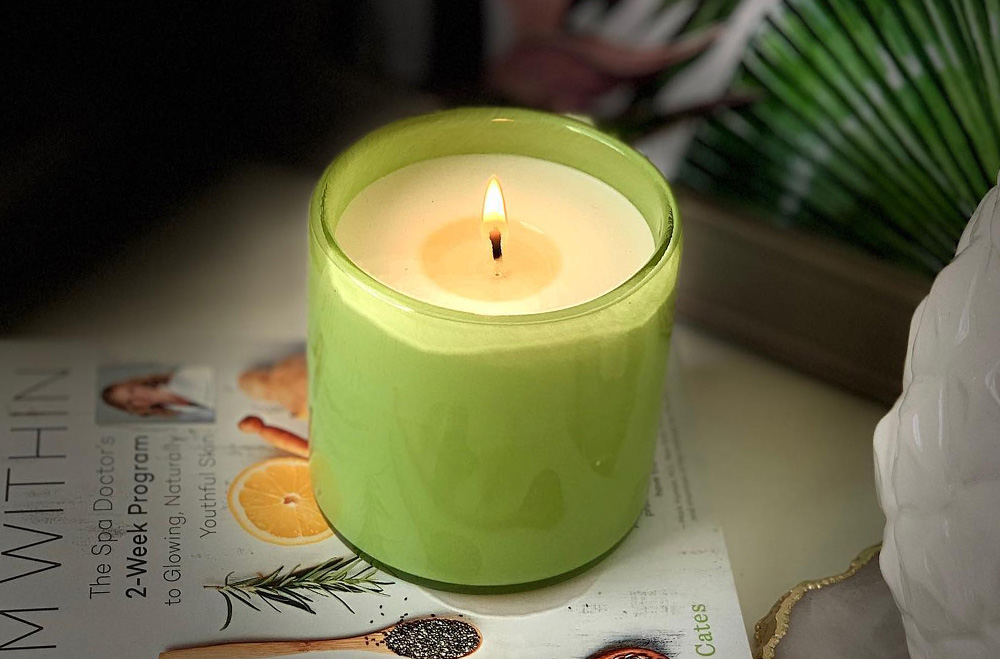 You've spent a lot of time in your home office this year, so it's bound to be due for a good cleaning. Start by giving your computer screen, keyboard, and mouse a thorough wipe down with antibacterial wipes then sort through your desk drawers to get rid of unnecessary clutter. Put away paperwork that's been sitting on your desk for weeks and give your bookshelves a good dusting. Throw open the windows to let in the fresh spring air and give the floors a thorough once-over with your trusty mop or vacuum.
LAFCO Freshening Fragrance Suggestion: Clear your mind after clearing the clutter out of your office or den with the Rosemary Eucalyptus fragranced candle. Presented in a bright green art glass vessel, this candle features notes of eucalyptus, basil, and rosemary over a base of warm patchouli and elemi oil.