The holidays are a time for giving but it shouldn't be limited to friends and family. This year, join LAFCO in giving back to your local community and support organizations that work to provide food, shelter, and necessities to those in need.
In honor of their 30th anniversary, LAFCO is partnering with Coalition for the Homeless to feed 30,000 people throughout the month of December. Learn more about the partnership and how you can make a difference in your own community this holiday season.
The Coalition for the Homeless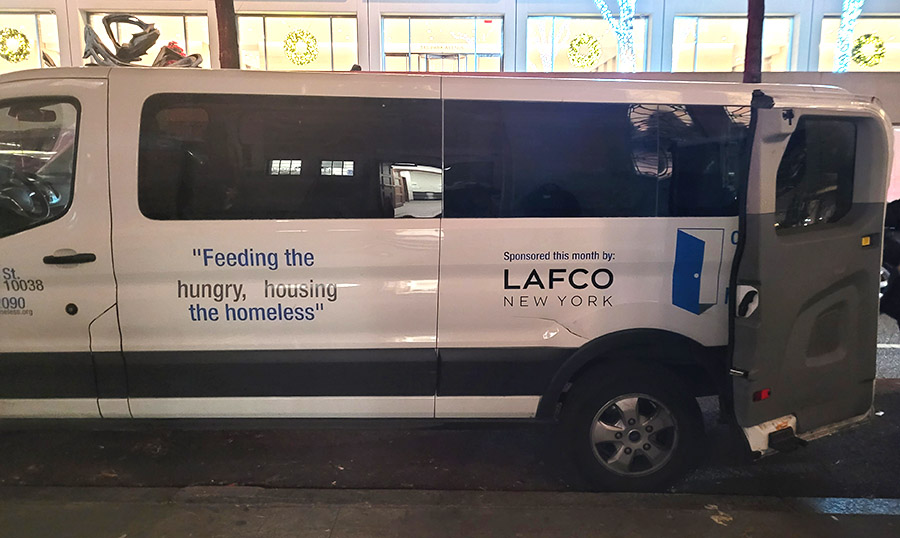 Located in New York City, the Coalition for the Homeless is the nation's oldest advocacy and direct service organization dedicated to helping homeless individuals and families.
The Coalition was founded on the belief that affordable housing, sufficient food, and the chance to work for a living wage are fundamental rights in any civilized society. Since their inception in 1981, the Coalition has worked to realize these goals through direct services, public education, and litigation. Through a combination of advocacy and direct service, the Coalition helps more than 3,500 men, women, and children each and every day.
One of the Coalition's oldest direct service programs is the Grand Central Food Program (GCFP). Founded in 1985 after a woman died of starvation in Grand Central Station, the GCFP has become the country's largest mobile soup kitchen.
Every evening, three vans deliver between 800 and 1,200 hot and healthy meals – as well as clothing and necessities – to individuals struggling to survive on the rough streets of New York City. This month the LAFCO team will be meeting up at one of the locations where the van gives out food to help serve the community.
How Can You Support the Mission?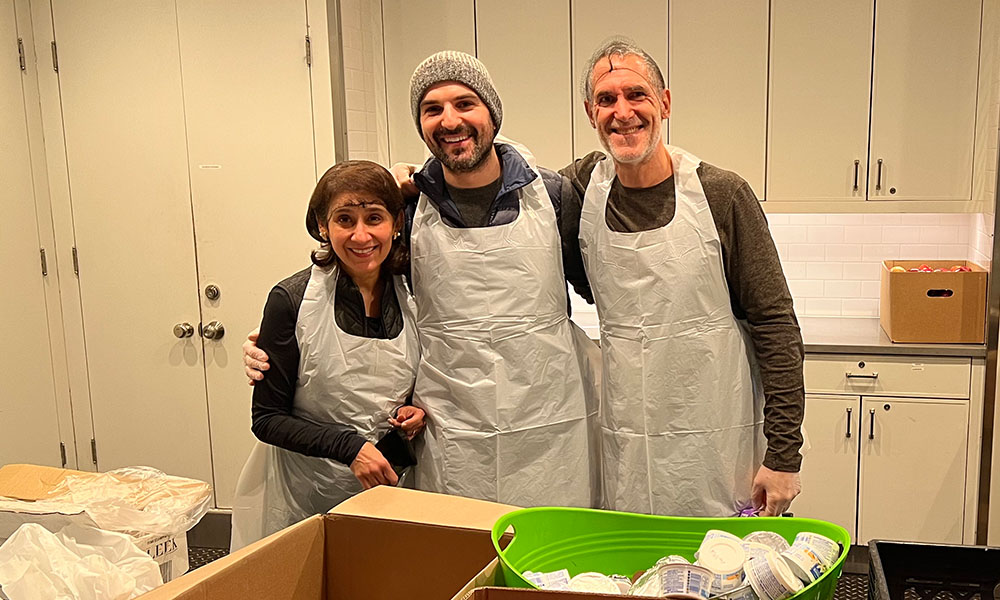 Nonprofit organizations like the Coalition for the Homeless are always in need of funding. One of the best ways you can support the Coalition's mission is by making a monetary donation online.
To offer long-term support, you can make a gift of stocks or encourage your employer to participate in corporate matching gift programs or automatic payroll charitable contributions through the Combined Federal Campaign (CFC). In-kind donations of new blankets, sleeping bags, and Care Kits are always needed as well and can be coordinated through development@cfthomeless.org.
If you're local to New York City, considering volunteering to serve or drive for the Coalition for the Homeless. Keep in mind that, in an effort to maintain social distancing and prevent the spread of COVID-19, the Coalition is limiting in-person volunteer opportunities. To learn more, contact the Coalition at volunteer@cfthomeless.org.
Spread Holiday Cheer by Volunteering in Person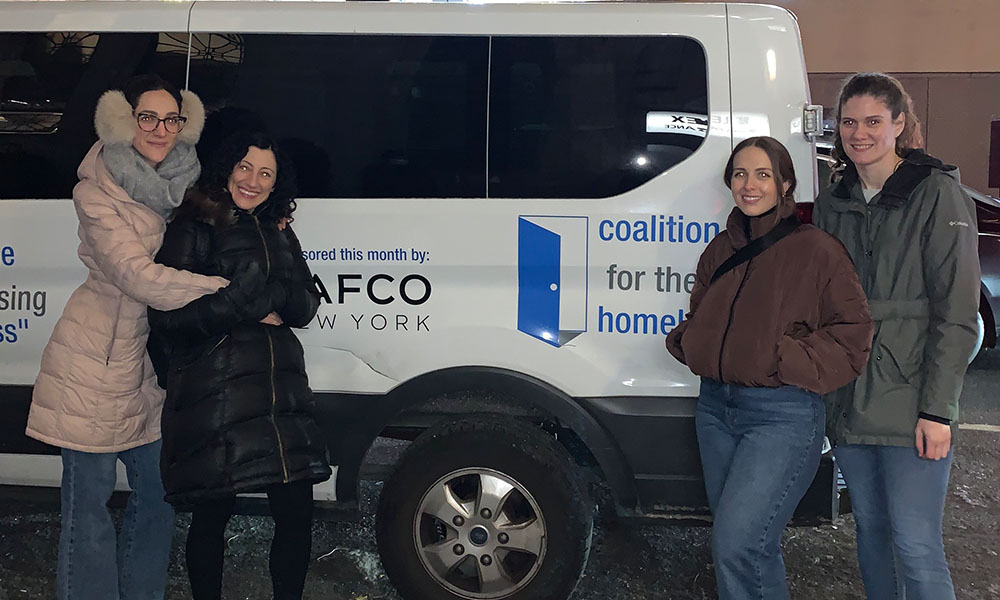 In-person volunteer opportunities exist in every community around the country, so don't fret if you're not an NYC local. Online resources like VolunteerMatch can help you find local nonprofits that are in need of volunteers. You can also find volunteering opportunities through your local library, community center, or medical center. Food banks are an excellent place to volunteer as well.
Whether it's a financial donation or lending a helping hand, you can spread holiday cheer in your community by giving back through local nonprofits and charity organizations.