Known for its bright red berries, the redcurrant plant is found throughout Europe and in parts of Asia and North America. In addition to adding color to floral arrangements, red currant can be used in fragrance oil for its aromatic, citrusy aroma. Used in aromatherapy applications, this essential oil may provide invigorating and detoxifying benefits.
Here's what you need to know about red currant and where to find it in LAFCO products.
What is Red Currant?
The red currant or red currant (Ribes rubrum) is member of the gooseberry family in the genus Ribes. Native to Europe, red currant is widely cultivated and has even begun to grow wild in a number of regions. It grows 3 to 5 feet tall as a deciduous shrub and develops five-lobed leaves that grow spirally on the stems. Red currant produces yellow-green flowers and bright red berries.
Throughout Asia, Europe, and North America there are a number of related species that also produce edible berries. Blackcurrant (Ribes nigrum), for example, grows throughout the temperate parts of northern Asia as well as central and northern Europe. This plant produces small bunches of black fruit. Both red currants and blackcurrants can be consumed raw but are typically cooked or used to make various jams, preserves, or syrups.
Red currant berries are known for having a tart flavor, a result of high levels of organic acids and polyphenols. A 100-gram serving of red currants contains about 56 calories and provides nearly 50% of the daily recommended value for vitamin C. Red currants are also rich in vitamin K and provide small amounts of thiamine, riboflavin, iron, magnesium, and potassium.
The Health Benefits of Red Currant
Though widely cultivated for culinary purposes, red currant has some potential for medicinal benefits. Red currants are a rich source of antioxidants like vitamin C and manganese which offer protective benefits against oxidative stress and may help strengthen the immune system.
Here are some of the potential health benefits of red currant:
Their high content of vitamin C and B vitamins makes red currants great for skin – it may help protect against free radical damage and promote healing and skin regeneration.
As a decent source of iron, red currants help support the formulation of red blood cells which are essential for transporting oxygen and nutrients throughout the body.
The high vitamin C content of red currants may help strengthen the immune system, improving the body's ability to fight viral and bacterial attacks.
As a source of potassium, red currants may support heart health by lowering blood pressure to help prevent hypertension.
In traditional medicine, red currants have been used as a diuretic, a digestive aid, and as a mild laxative. They've been used to reduce fever and to reduce the symptoms of gout and rheumatism. In cosmetics, red currant is used to firm the skin and to relieve conditions like acne and eczema.
How to Enjoy The Red Currant Fragrance at Home
While red currant and other varieties of currant aren't the most commonly used fragrances in the industry, you can find them in several LAFCO fragrances. Three LAFCO fragranced candles combine the scent of red currant or blackcurrant with other fragrance oils to create a unique fragrance experience.
Enjoy these 3 LAFCO fragrances featuring the fragrance of currant…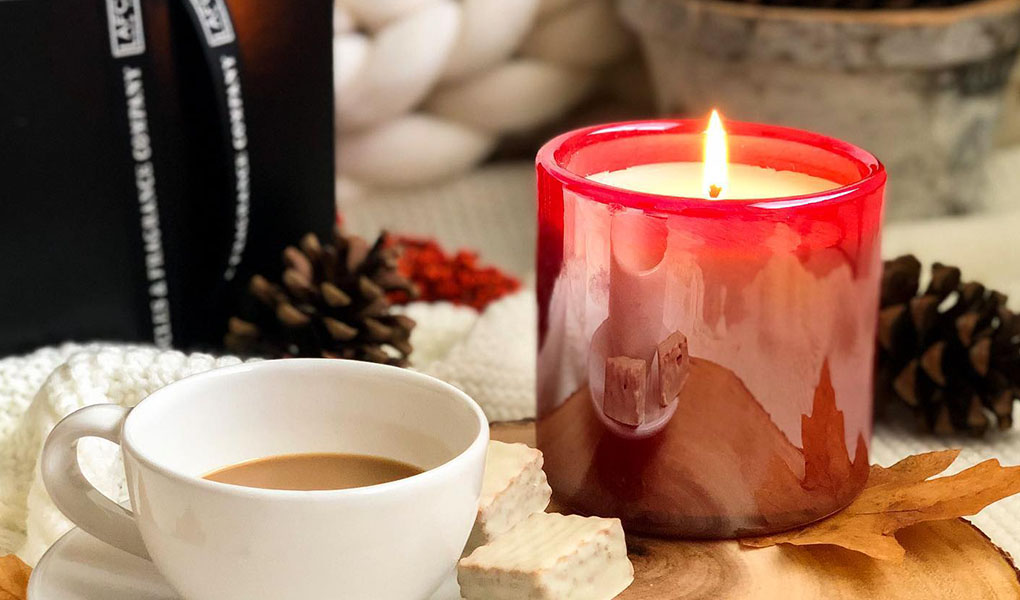 Though the holiday season comes and goes, this sparkling scent will always be at home in your collection. The sweetness of heliotrope blends effortlessly with red currant and a hint of sweet mandarin nectar to lift your spirits and enliven your home.
Presented in a bright red glass vessel, this Classic 6.5-ounce candle is also available in the 15.5-ounce Signature size and as a 1.9-ounce votive. Enjoy it in combination with Frosted Pine as part of a limited-edition candle duo or as a set of three holiday-inspired votives.
The sweet, velvety aroma of tobacco flower and Osmanthus hover over a warming heart of myrrh and cinnamon leaf in this unique fragrance. As these scents fade, you're left with a lasting impression of Indonesian patchouli and cedarwood.
Presented in a dark art glass vessel, this Signature 15.5-ounce candle will be right at home among other elements of modern décor. Comprised of solid soy wax, essential oil-based fragrance, and a 100% cotton wick, this candle delivers up to 90 hours of clean, non-toxic burn and gentle fragrance.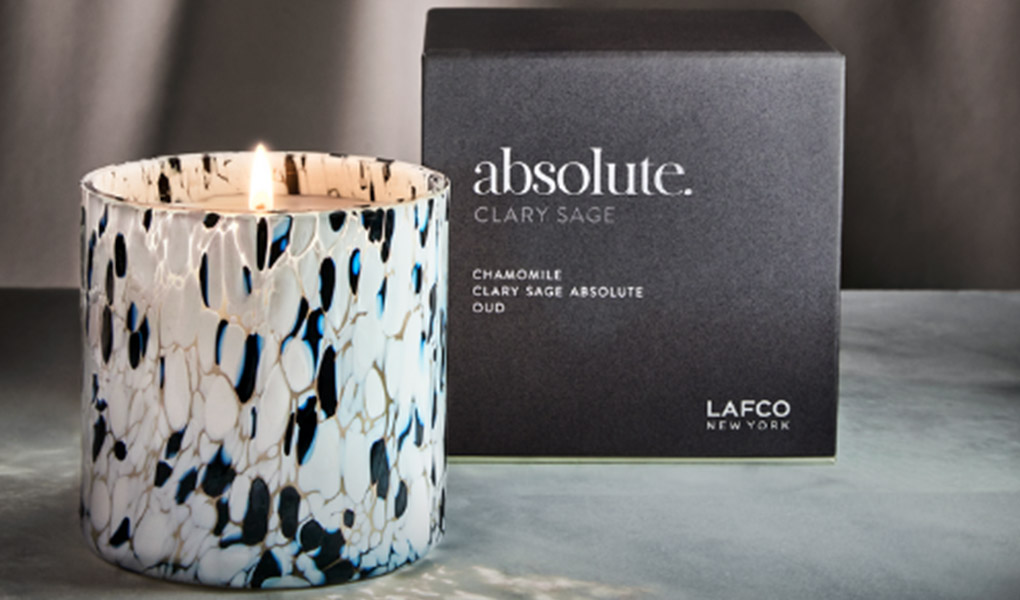 Part of the Absolute Collection from LAFCO, this fragrance features notes of herbaceous sage blended with chamomile and red currant. Accents of cedarwood, orris, and oud give the fragrance warmth while iris, and cyclamen impart a floral heart.
Presented in a hand-blown glass vessel speckled with white, dark blue, and bright gold, this 15.5-ounce candle makes for an artful addition to your fragrance collection. Enjoy the entire Absolute Collection for a truly unique fragrance experience powered by highly concentrated fragrance oils.
Red currant is a fruity, aromatic fragrance that works well as a top note, pairing with citrus and fragrant floral notes. Pair your favorite LAFCO fragrance featuring red currant with floral classics like Star Magnolia, Fresh Cut Gardenia, or French Lilac. Sample three of your favorites with the LAFCO Discovery Trio or broaden your fragrance horizons with the 6-piece Travel Candle Collection.