Discover a world of captivating scents with the Pura Smart Diffuser, crafted with convenience in mind and equipped with two luxurious LAFCO fragrance refills for a personalized aromatic journey. Whether you've reached the end of your current Pura fragrance or you're eager to try new ones, the plethora of options may seem overwhelming.
From the comforting embrace of soft florals to the invigorating zest of citruses, the LAFCO x Pura fragrance collection offers a diverse range of enticing scents.
Through this fragrance exploration, you'll gain valuable insights that will guide you in finding the refill that perfectly complements your lifestyle, preferences, and desired ambiance.
5 Reasons to Switch to the Pura Smart Device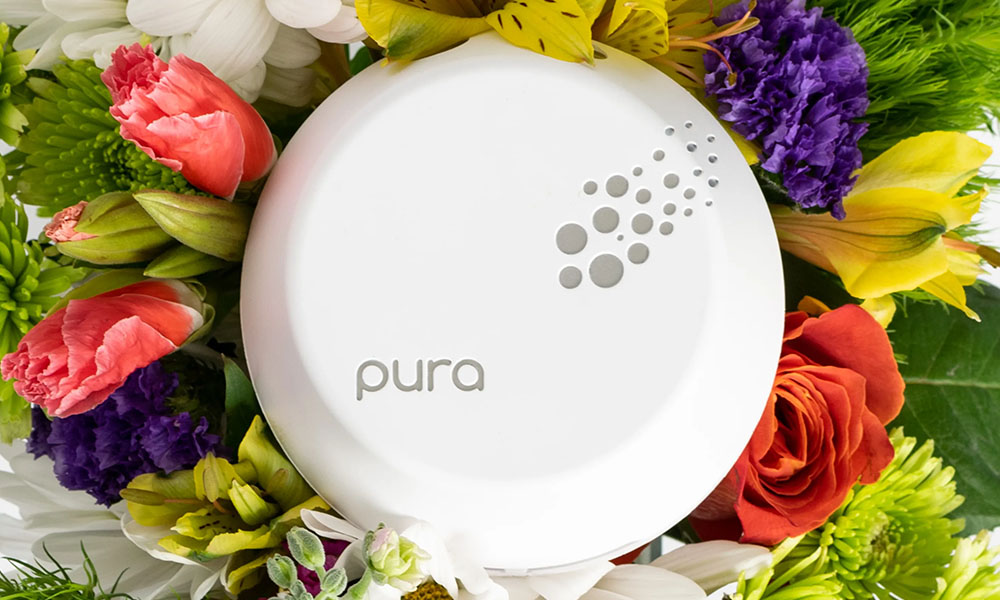 Unlike typical plug-in diffusers, the Pura Smart Diffuser takes aromatherapy to a whole new level, offering an exceptional and unique approach to adding a luxurious and customizable fragrance to your space. With a perfect fusion of style and functionality, this smart diffuser redefines the way you experience and interact with scents in your home.
Here are 5 reasons to make the switch to a Pura Smart Diffuser:
You can set custom fragrance schedules. Set the diffuser to turn on automatically when you return home and turn off when you leave.
It allows you to adjust the fragrance intensity. Whether you're looking for a subtle background scent or a noticeable ambiance, this smart diffuser makes it easy.
You can switch between two fragrances. The Pura diffuser holds two fragrance refills that you can enjoy separately or in combination.
It doubles as an ambient nightlight. Adjust the settings on the nightlight – including its color – right from your smartphone.
You'll still enjoy premium-quality fragrance. Enjoy all your favorite LAFCO fragrances (or try something new) with Pura Smart Diffuser refills.
Making the switch to the Pura Smart Diffuser doesn't mean you have to abandon your collection of scented candles, reed diffusers, or other fragrance solutions. On the contrary, this intelligent device enhances your aromatic journey by allowing you to effortlessly layer fragrances throughout your home.
One of the most remarkable features of the Pura Smart Diffuser is its customizable fragrance intensity. With a simple touch of a button on the intuitive mobile app, you have complete control over the strength of the scent emitted. This level of customization empowers you to create the perfect ambiance that suits your unique preferences, whether you desire a subtle, barely-there scent or a more pronounced and enveloping fragrance experience.
Get Started with the Best LAFCO x Pura Has to Offer
In the Pura Smart Device Set, you'll find everything you need to embark on a delightful olfactory journey. The centerpiece of the set is the Pura Smart Diffuser, designed for seamless integration with your existing home decor. Its sleek and contemporary design complements any space, effortlessly blending in with your cherished scented candles and other decor elements.
Accompanying the smart diffuser, you'll discover two of LAFCO's most popular and captivating fragrance refills: Champagne and Chamomile Lavender. These exquisite scents have been carefully crafted to transport you to a world of luxurious indulgence and serenity. The Champagne fragrance offers a celebration of effervescence and sophistication, while Chamomile Lavender presents a calming and tranquil aromatic experience. With these premium refills, you can enjoy a taste of LAFCO's renowned fragrance expertise in the comfort of your home.
But the allure doesn't end there. The true magic of the Pura Smart Device Set lies in its ability to complement and enhance your existing collection of scented candles. Rather than replacing your candles, the Pura Smart Diffuser gracefully complements them, adding an extra layer of depth and complexity to your fragrance profile.
The possibilities are endless when it comes to stocking up on additional fragrance refills for your Pura Smart Diffuser. By doing so, you open the door to an extraordinary sensory journey, allowing you to curate a home ambiance that aligns perfectly with your ever-changing tastes, moods, and occasions.
With the diverse selection of LAFCO x Pura blends available, each refill represents a unique and captivating olfactory experience. From vibrant and energizing scents that invigorate your mornings to soothing and relaxing aromas that help you unwind in the evenings, you can tailor your home's fragrance profile to mirror your lifestyle and desires.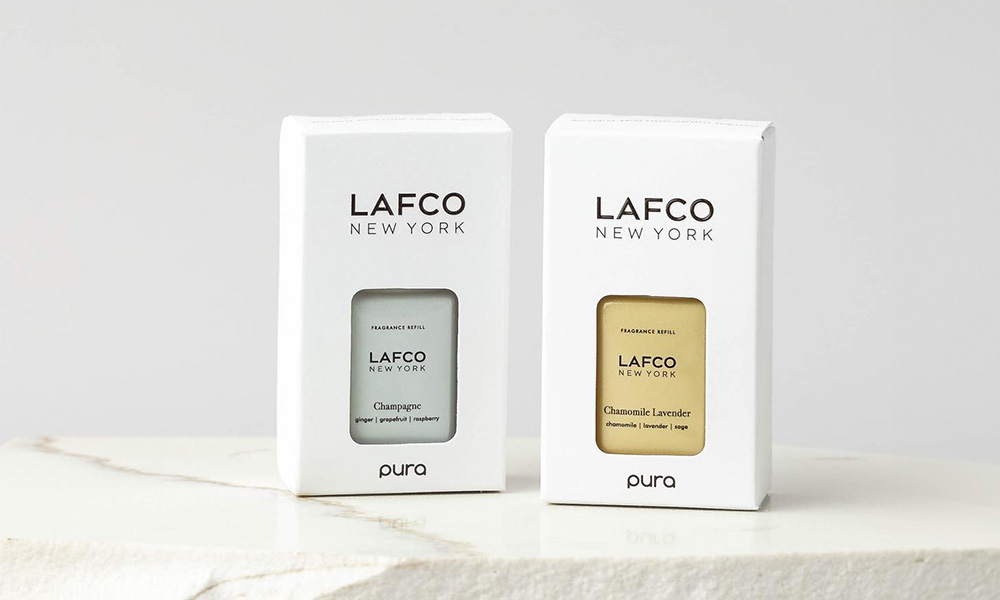 Here's a peek at some of the best LAFCO x Pura fragrances:
Can't decide on the right fragrance? Use LAFCO's fragrance finder to help. Whether you seek a fresh and invigorating fragrance or a cozy and comforting aroma, the fragrance finder takes you on a personalized olfactory journey, suggesting scents that align with your unique tastes and desires.