Scents have the ability to evoke memories and influence mood. A single whiff of a familiar fragrance can transport your mind to a moment of total comfort or transform your mood by instilling a sense of calmness and balance. Many people find that meditation has a similar power.
Whether you meditate to gain perspective over a stressful situation or to increase your own self-awareness, incorporating fragrance using scented candles can enhance your experience.
The Benefits of Meditation
Meditation is the practice of focusing your mind using a combination of mental and physical techniques. Though it is commonly believed that meditation involves clearing your mind of all thought, the true goal is to observe and acknowledge your thoughts and feelings, and let them go. In doing so, you can process difficult emotions, reduce anxiety, and ultimately relieve stress.
Regular meditation may provide the following benefits:
Increased self-awareness
Relief from chronic stress and anxiety
Reduced negative emotions
More balanced mood
Improved quality of sleep
Relief from chronic pain
Meditation doesn't necessarily require you to sit silently for hours – the goal is to explore and enhance the connection between your mind and body. You can achieve this goal through focused meditation but there are other forms of meditation that incorporate movement, visualization, and other techniques. Don't be afraid to try different forms of meditation until you find the one that fits your needs.
Can Fragrance Enhance Mindfulness?
The practice of mindfulness and meditation can be greatly enhanced by incorporating tools that help guide and focus the mind. One such tool is fragrance, which has the power to create a specific ambiance and evoke certain emotions that can aid in relaxation and focus during meditation.
When it comes to incorporating fragrance, the key is to find the type that best connects with you. This may vary from person to person, as different scents can evoke different emotions and reactions. Some popular fragrances for meditation include lavender, known for its calming properties, ylang-ylang, known for promoting feelings of tranquility, and frankincense, known for its grounding and centering effects. Other scents such as chamomile, cedarwood, jasmine, and palo santo, can also promote relaxation and a sense of balance between the mind and body.
To incorporate fragrance into your meditation practice, you can use scented candles, reed diffusers, or even room mists. These can be used to create a dedicated space for meditation, and help to separate yourself from the distractions of the outside world.
Incorporating fragrance into your meditation practice can be a powerful tool that can enhance relaxation and focus, helping you to achieve balance between your mind and body. Finding the right scent that speaks to you and resonates with your individual preferences is one key to unlocking the benefits of meditating.
Try These 5 Relaxing Fragrances from LAFCO
Whether you're engaging in morning meditation or simply hoping to make your home environment more relaxing, these fragranced candles from LAFCO can help you create the perfect ambiance.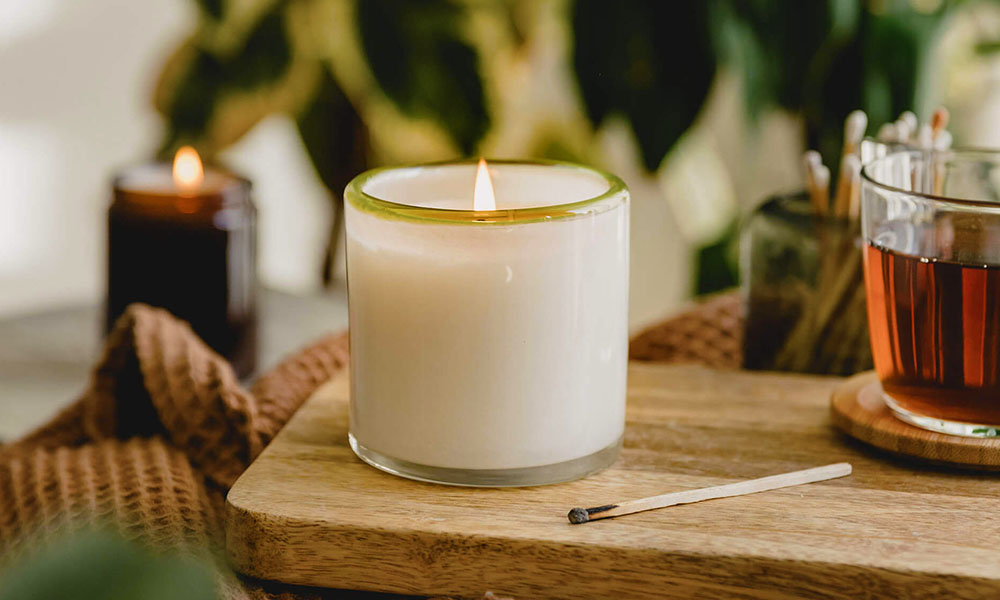 Create a relaxing ambiance with this soothing scent featuring notes of sandalwood, frankincense, and leather accord. Top notes of cedar leaf, mountain spruce, and pine provide a welcoming first impression. Middle notes of smoky patchouli, sandalwood, and cedar give the fragrance depth as undertones of warm frankincense, amber, and myrrh make themselves known.
This candle is presented in a frosted glass vessel and is available in six different sizes ranging from the 1.9-ounce votive to the 86-ounce three-wick candle.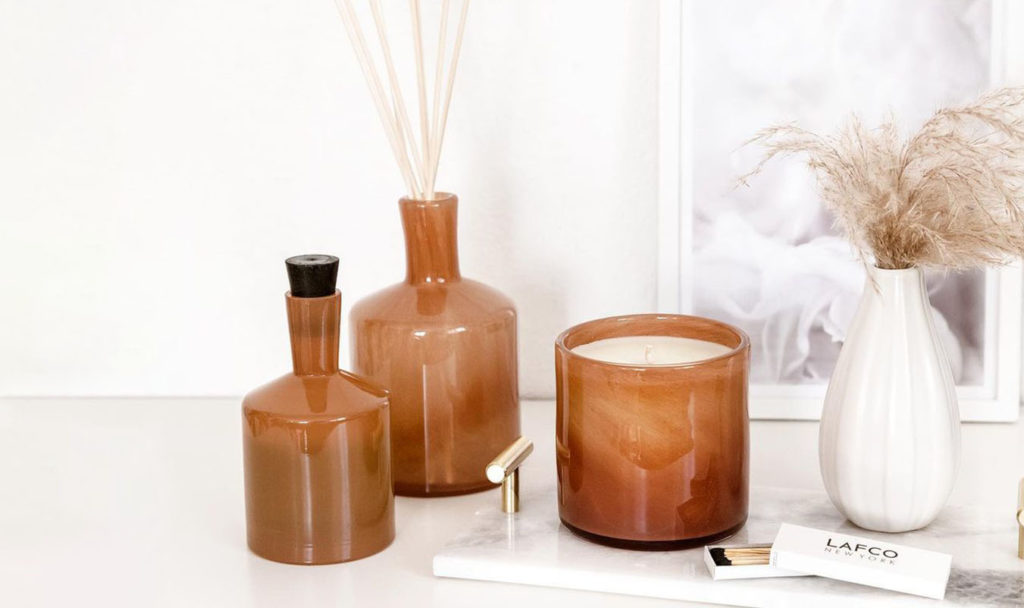 True to its name, this purifying and uplifting fragrance creates a feeling of being truly at home. After a balancing introduction of bergamot, matcha, ginger, and mint, a heart of rhubarb, clary sage, and mate absolute breaks through. As these fragrances fade, you're left with a soothing combination of Timur pepper, guaiac wood, and palo santo.
This candle is presented in a soft brown vessel and is available in three different sizes including the 1.9-ounce votive and the 6.5-ounce Classic and 15.5-ounce Signature sizes.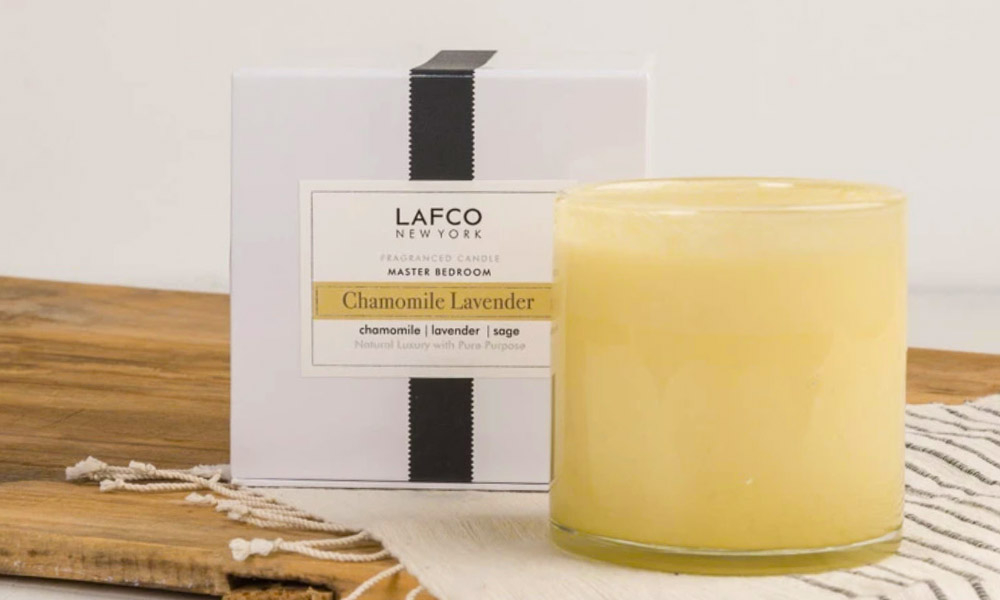 A calming blend of chamomile, lavender, and sage, this fragrance creates the perfect setting for meditation. Inhale deeply top notes of bergamot and chamomile as soothing hints of lavender and eucalyptus make their way through. Exhale slowly in the embrace of a final impression comprised of rosemary, honey flower, and Indonesian patchouli.
This candle is presented in a neutral beige vessel and is available in six different sizes ranging from the 1.9-ounce votive to the 86-ounce three-wick candle.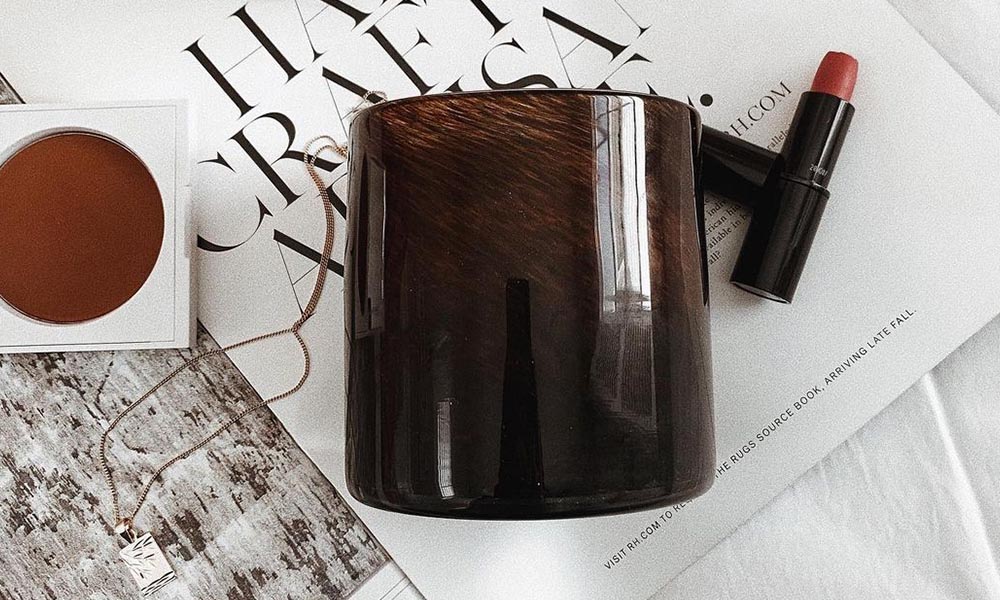 At once warm and spicy, this distinctive fragrance is just what you need to turn your home into a haven for meditative thought. Woody notes of juniper and Virginia cedar are balanced with the verdant fragrance of fern and accented with spiced clove and rich California redwood. This candle is presented in a rich brown vessel in the 15.5-ounce Signature size.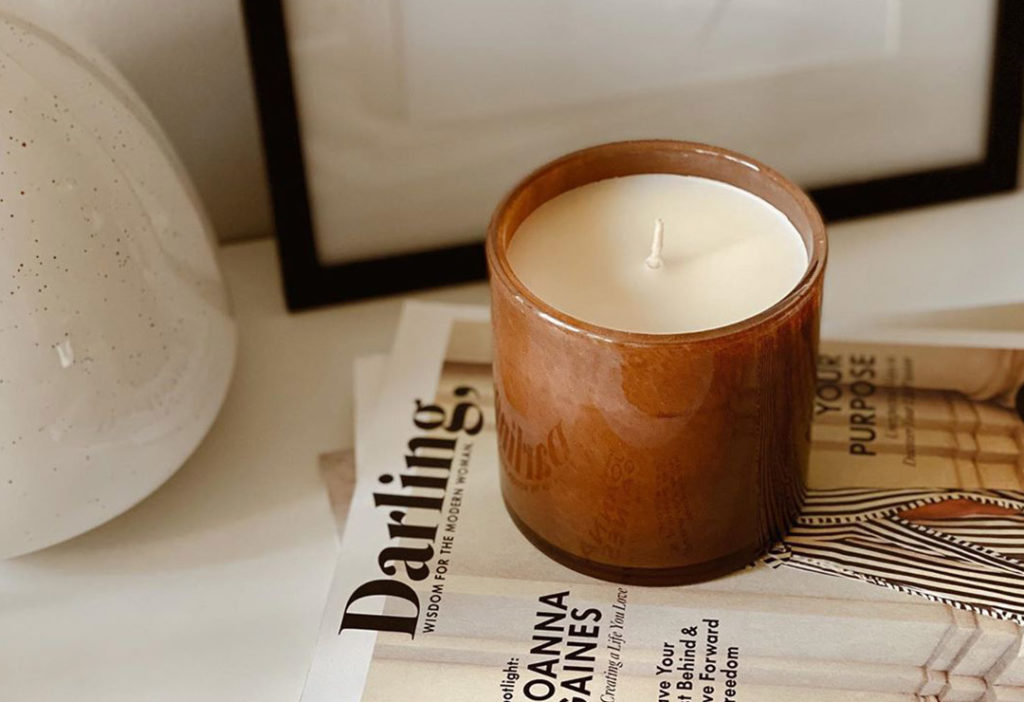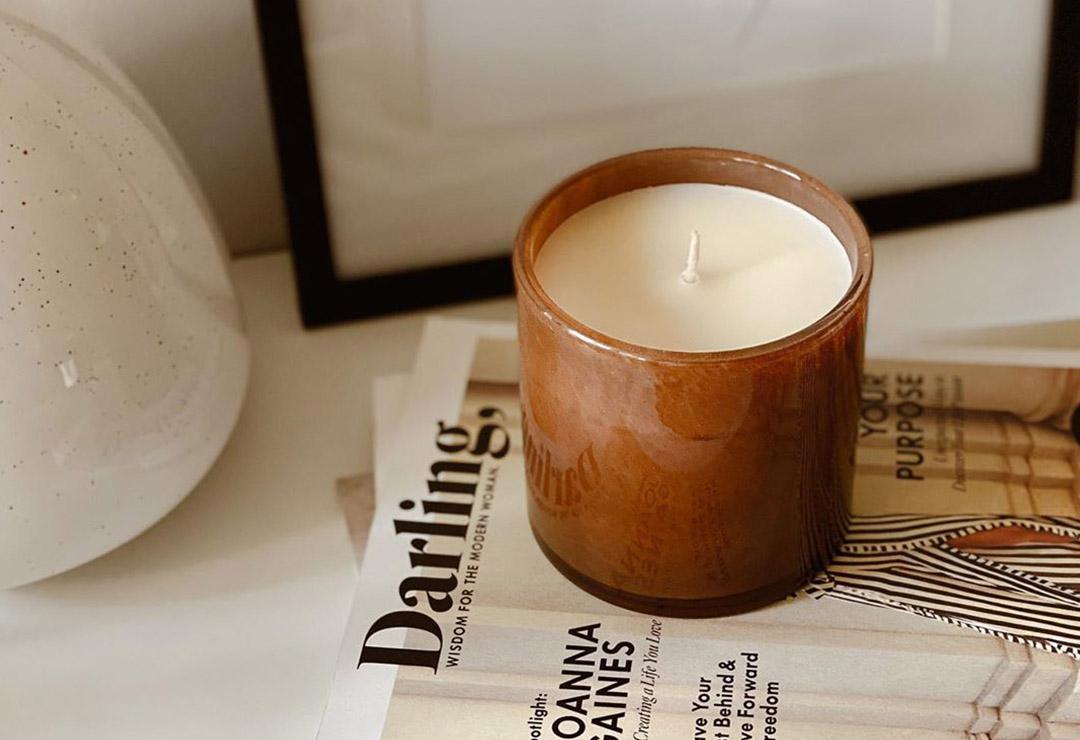 Create an ambiance conducive to mindful thinking with this fragrance which combines invigorating notes of lemon and black currant with a balancing blend of jasmine, patchouli, vanilla, and amber. This candle is presented in a caramel-colored frosted glass vessel and is available in the 6.5-ounce Classic and 15.5-ounce Signature sizes.
Can't find the ideal scent to suit your needs? Try layering fragrances to curate a distinctive experience that fits your mood and the situation, all at once.
Start with one of the relaxing fragrances above as your base and experiment with unique combinations using sample-sized candles from the LAFCO Discovery Trio. Create your own Discovery Trio by selecting from over 30 fragrance options for just $16 and receive a promo code for $16 off your next full-sized purchase once you find the perfect pairing.