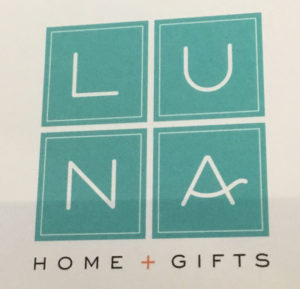 Email: royburchett@hotmail.com
Store Name: Luna Home and Gifts
Store Address: 525 22nd Street, Galveston TX 93610
Instagram Handle: Luna Home and Gifts
Owner: Bob Luna
Years in Business: 10
Tell us about your store. What inspired you to create it?
We wanted to create a space in Galveston that offers quality products unlike the typical stores in a tourist town, and our customers have responded very favorably!
Talk to us about your product curation. How do you decide which brands to offer?
We wanted to offer higher end brands for our clients than what can be found locally so they don't have to drive to Houston to shop.
What is your favorite or "must-have" LAFCO product and why?
Due to our location Marine is our best seller and my favorite as well.
Do you have a store pet or furry friend? What's his or her name?
Yes Ruby and occasionally her brother Lincoln
What advice or ideas would you like to share with other independent businesses?
Find your niche and don't try and copycat others, treat your clients how you would want to be treated!