When the snow finally melts and the flowers start to poke up through the ground, the world feels new. Spring is a time of new beginnings and fresh starts. After putting away your winter clothes and doing a little spring cleaning, you may find yourself wondering how you can bring the magical freshness of spring into your home. New LAFCO spring products are the perfect solution.
The coming of spring heralds a fresh start and with it comes a fresh lineup of LAFCO spring products. Check out new offerings including floral spring scents and perfectly paired fragranced candle sets.
Enjoy Fresh Spring Fragrances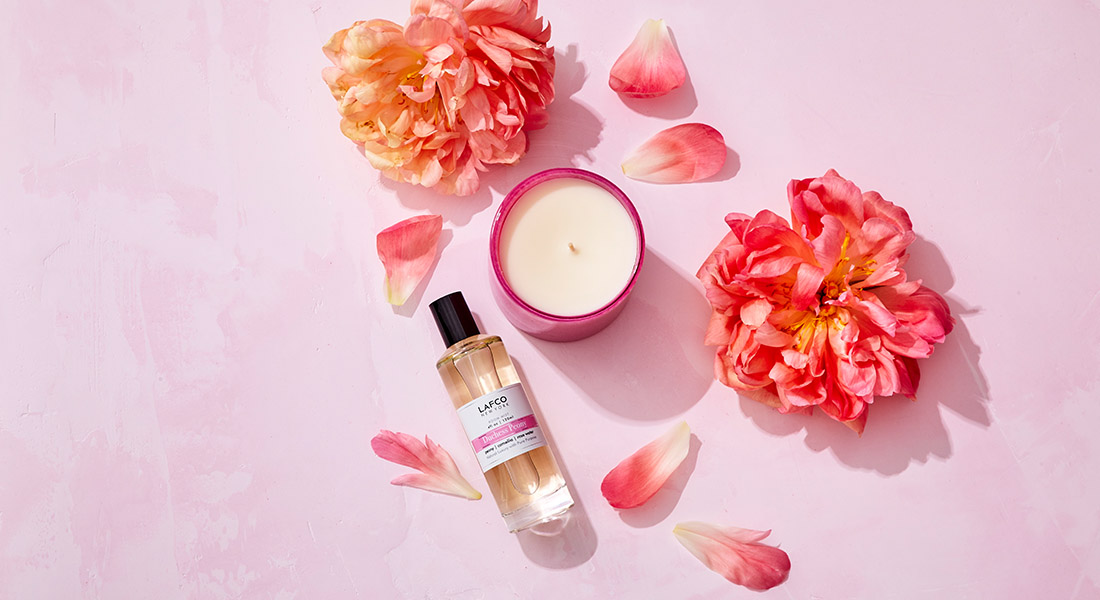 Spring is when temperatures rise and flowers bloom, but it's also a time of cleansing rain. The spring season offers a unique combination of scents that are comfortingly familiar. The scent of wet grass after a rain shower, the aroma of bright blooms in a country garden, and the fragrance of fresh herbs drying on the windowsill. These are the scents that inspire LAFCO's collection of spring fragrances.
These perfectly floral scents are inspired by the fresh scent of spring:
Each of these spring scents are featured in a variety of LAFCO products, which can be chosen based on how you plan to utilize the fragrance.
Enjoy Duchess Peony in a room mist or reed diffuser as well as both the Classic and Signature candle sizes. Bring a fresh breath of spring to your powder room with Fresh Cut Gardenia liquid or bar soap and relax in the lap of luxury with a French Lilac scented candle or reed diffuser. Blush Rose is available in Classic 6.5 oz. and Signature 15.5 oz. candles.
Just as spring brings new life and color to the world, you can refresh your home with additional spring scents throughout the season. Star Magnolia incorporates elements of bamboo and muguet while Water Hyacinth brings together the perfect blend of freesia and cypress.
New Spring Products from LAFCO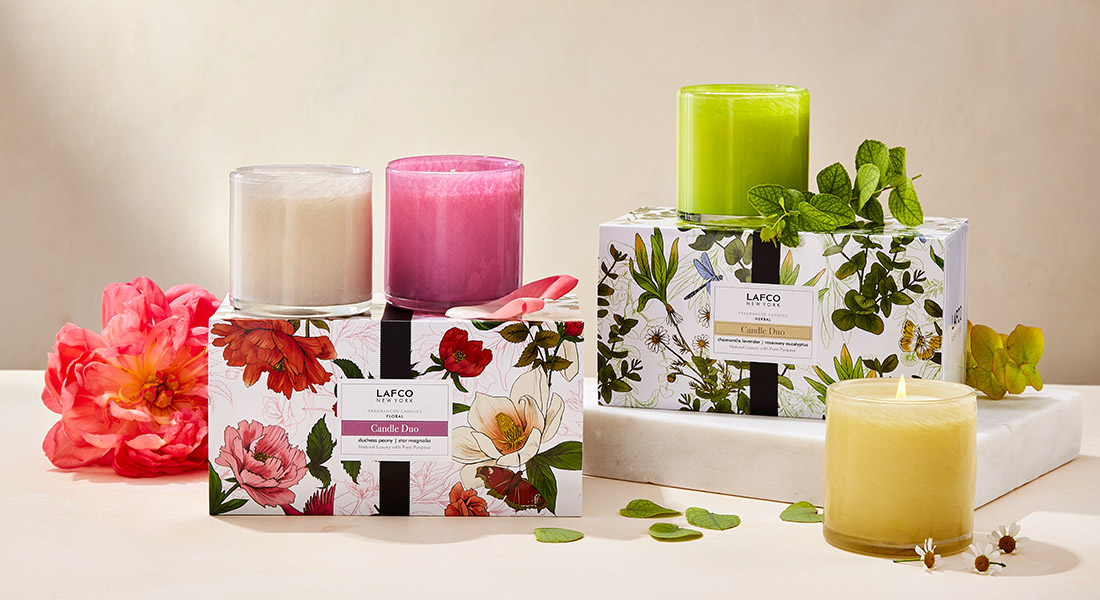 LAFCO scented candles and reed diffusers bring more than fragrance into your home – they also bring beauty. Artfully crafted and presented in lovely glass vessels, these products are designed to blend seamlessly into your home décor.
This spring enjoy new spring fragrances in a smaller, more affordable Classic 6-ounce reed diffuser. Created with premium quality fragrances and designed to fill your home with luxurious fragrance, these reed diffusers come in six scents including spring favorites like Fresh Cut Gardenia and Chamomile Lavender. Perfect for smaller spaces like bathrooms or guest rooms, these diffusers are a must-have.
Can't get enough of your favorite spring fragrances? Fill your home with LAFCO fragranced candles. While you're at it, why choose just one when you can enjoy a perfect pairing of two spring scents?
The Herbal Spring Gift Set features two 6.5-ounce classic candles in best-selling scents. Chamomile Lavender and Rosemary Eucalyptus are uniquely paired to evoke the fresh scent of spring. The Floral Spring Gift Set brings out the beauty of spring blooms, pairing Duchess Peony with Star Magnolia. Enjoy these spring fragrances yourself or gift them as a welcome to warmer weather.
Spring or summer, winter or fall, LAFCO fragrances stand the test of time. Enjoy long-lasting fragrance with a reed diffuser or change your mind along with the seasons using scented candles. Use the LAFCO fragrance finder to be paired with the perfect scent for your home and your mood.