Store Name: Welcome Home
Store Address: 64 State Circle, Annapolis MD 21401- and – 107 S. Cross Street, Chestertown MD 21620
Instagram Handle: @welcomehomemarkets
Owner: Jennifer Baker & John Laucik
Years in Business: 1
Tell us about your store. What inspired you to create it?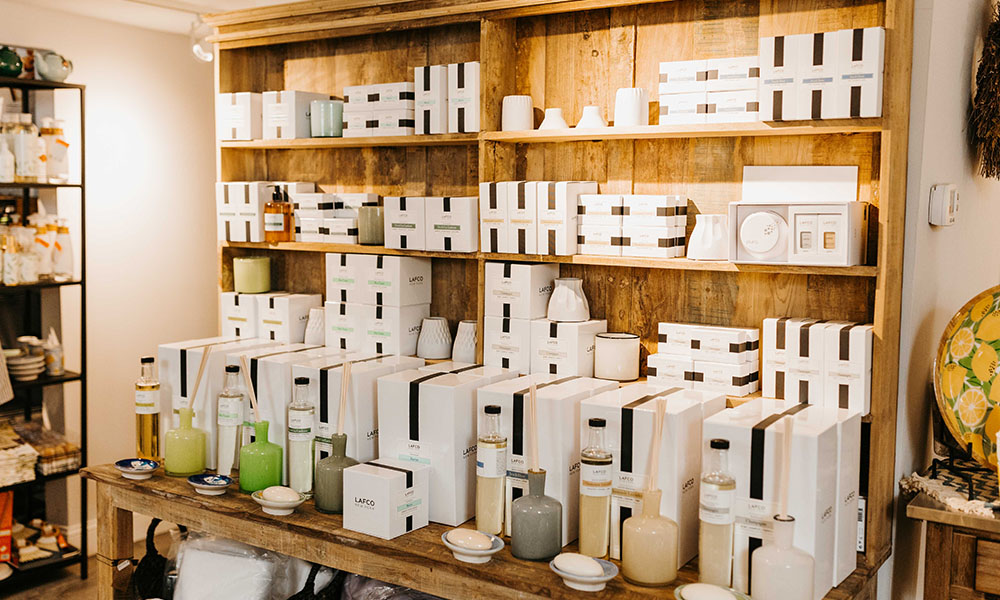 Located in the vibrant Arts & Entertainment districts of Chestertown & Annapolis, MD, we aspire to help everyday foodies create amazing meals, wonderful memories, and a restful home. Welcome Home is the sister store of our gourmet specialty market, Chester River Wine & Cheese. We love to cook, entertain, and relax at home. There is nothing more exciting than exploring the world through food, setting a stunning table for your closest friends, and curling up on your couch with a good book and a glass of rosé when you're done. We believe in making "everyday" life special. The garnish on your signature dish. Your favorite tablecloth. The flowers you found at the farmer's market. The scents of your home as the seasons change. We're management consultants turned cheesemonger turned purveyors of fabulous homegoods. This isn't our first career, but it is our favorite. This May we're celebrating our first anniversary in Welcome Home Annapolis, and our 5th year in business in Welcome Home Chestertown.
Talk to us about your product curation.  How do you decide which brands to offer?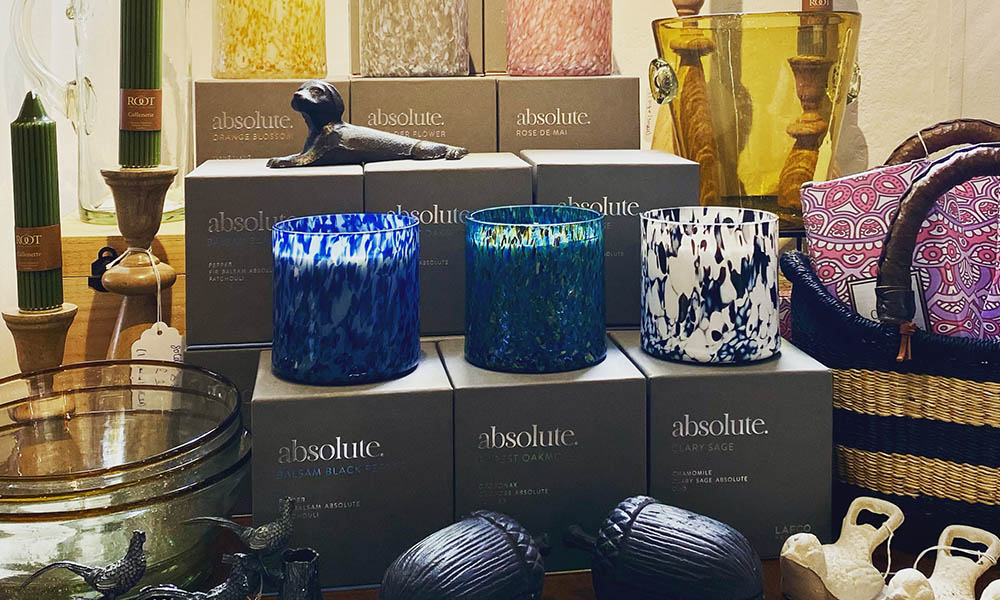 We love brands with a story. We look for beautiful, responsibly produced products. Our stores are not large and so we focus on our favorite products in each category. We believe that the things we use every day should be functional but also beautiful. We're big on pretty but practical. Everything has a purpose, but we should enjoy using it while it fulfills its purpose. Hence my love affair with Lafco. Stunning. Absolutely stunning vessels, incredible and high quality scents. The look gorgeous, they smell gorgeous. And…I want one of every jar for growing clippings of my favorite flowers.
What is your favorite or "must-have" LAFCO product and why?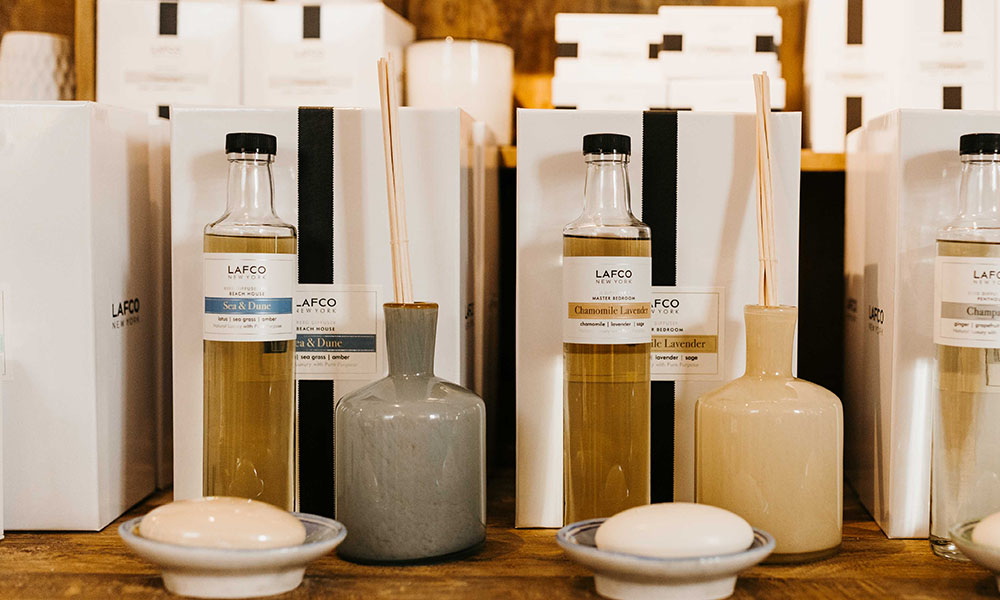 My absolute favorite LAFCO scents are Celery & Thyme and White Grapefruit. As people who explore the world through food…sometimes the cooking smells can linger. For our home, we love bright, herbaceous, clean scents. We also split our time between city and country life. These scents blend perfectly in those environments. In the city, things can be a little musky. In the country, we're in the woods and on farmland, and those bright smells feel "right" as you look out on growing fields.
Do you have a store pet or furry friend?  What's his or her name?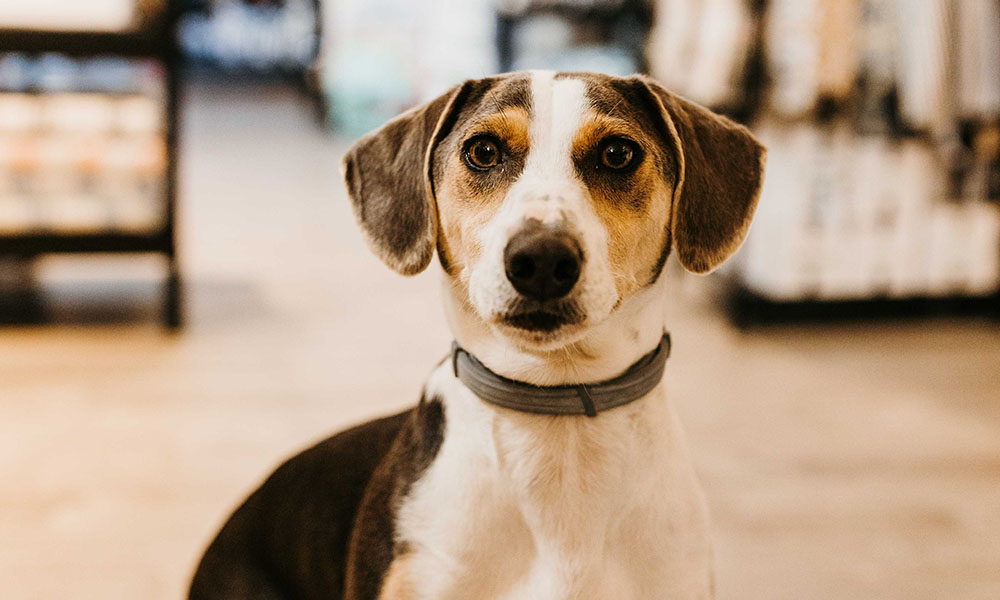 Glenn the tiny hound. He's the best.
What advice or ideas would you like to share with other independent businesses?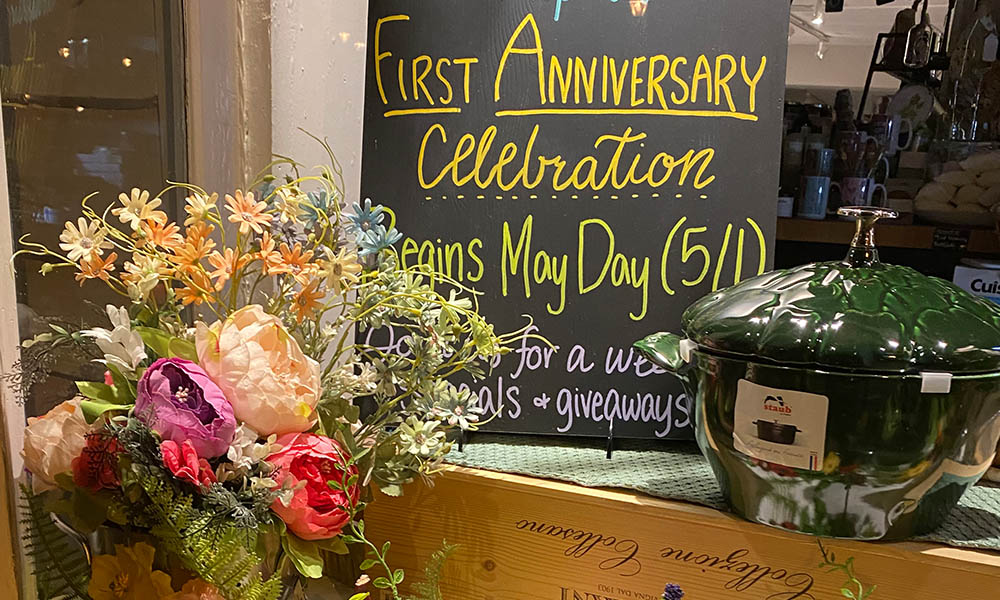 Find products you love and strongly consider adjacent non-competing brands to co-locate. For example, we often cross-place LAFCO with Annie Selke. One produces luxuriously delightful bedding, the other produces glorious scents for the home. Both work hand in hand And look fabulous together.