Store Name: Edit
Store Address: 1001 1st St, Snohomish, WA 98290
Instagram Handle: edit_anoliveandbloomco
Owner: Rachelle Cunningham
Years in Business: 2.5
Tell us about your store. What inspired you to create it?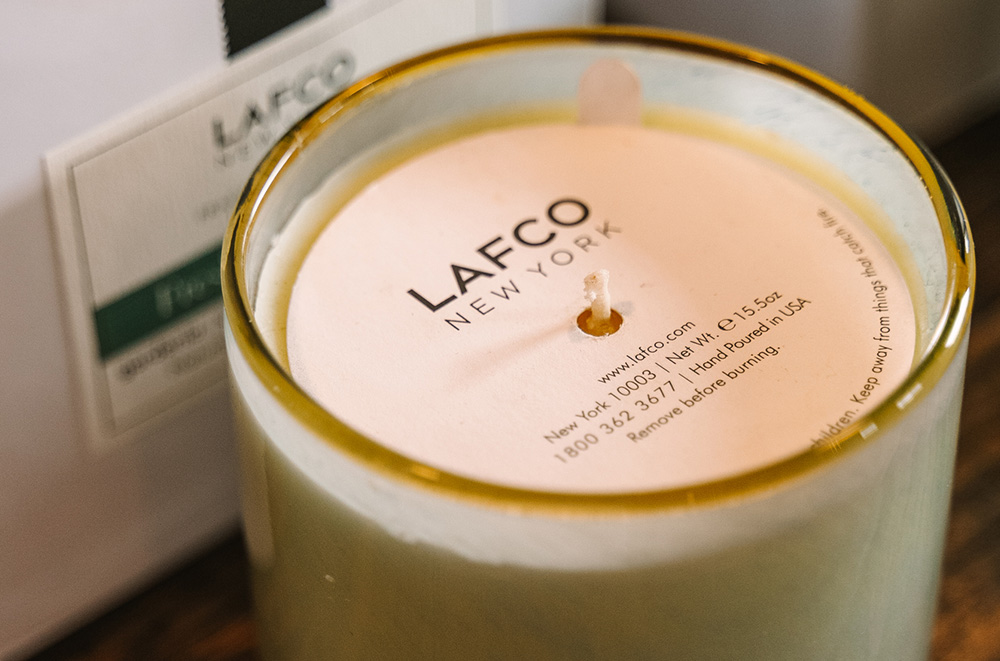 Edit an Olive & Bloom Company, came to life after a significant chapter in my life. After my four children had grown, I found myself seeking a fresh start and a change of scenery from my first career in Highway Construction. It was during this transformative phase that I discovered a newfound passion for shopping and curating unique experiences. Inspired by my love for shopping and the desire to create something special, I decided to open Edit an Olive & Bloom Company.
The name represents the essence of our store: like the process of editing, we carefully select and curate exclusive items, combining the beauty of an olive branch and the blooming of fresh possibilities.
At our brick and mortar lifestyle store, we pride ourselves on offering exclusive high-quality brands, supporting local artists, and delivering an exceptional level of convenience and curation. As a mother who has experienced the joy of raising a family, I understand the importance of creating a sense of community and connection in every aspect of life. That's why, at Edit an Olive & Bloom Company, we are dedicated to providing our customers with a remarkable shopping experience that blends quality, community, and a touch of magic.
Talk to us about your product curation. How do you decide which brands to offer?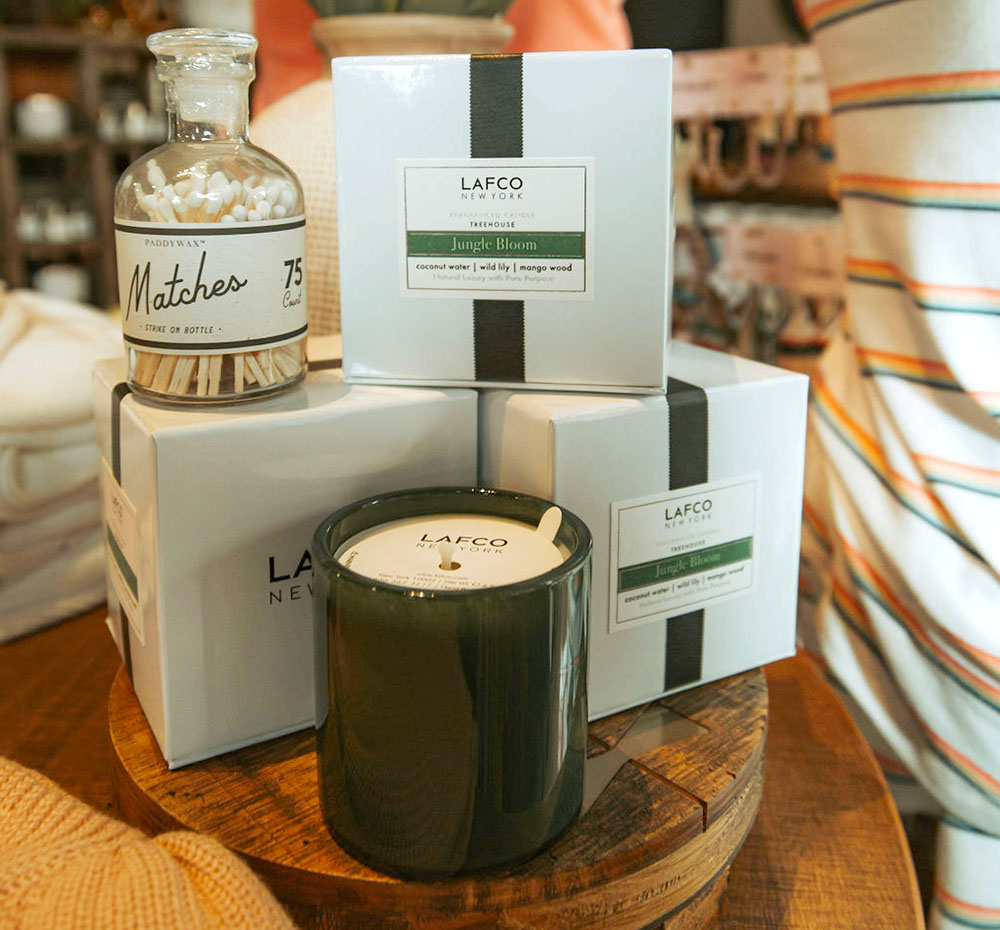 For me, curating the products for Edit an Olive & Bloom Company is a deeply personal and meticulous journey. I carefully consider the preferences and feedback of my loved ones, peers, and customers, which serves as a valuable guide in selecting items that truly resonate with our community of shoppers.
To ensure we offer nothing but the best, I invest significant time and effort in researching and handpicking exclusive brands known for their exceptional quality and unique offerings. I seek out brands that share our values of sustainability, craftsmanship, and innovation, as I believe in providing products that not only smell amazing but also align with our commitment to environmental responsibility.
Aside from emphasizing quality, my top priority lies in supporting local artists, US-based companies, and creators. Featuring their products in our store not only cultivates a strong sense of community but also fosters the growth of talented artisans within the USA. Ultimately, the driving force behind our product curation is the desire to provide our customers with a diverse and delightful collection that sparks joy and enhances their everyday lives.
At Edit an Olive & Bloom Company, we believe that every item we offer should be a reflection of our dedication to creating a memorable shopping experience filled with beauty, aroma, and soulful connections.
What is your favorite or "must-have" LAFCO product and why?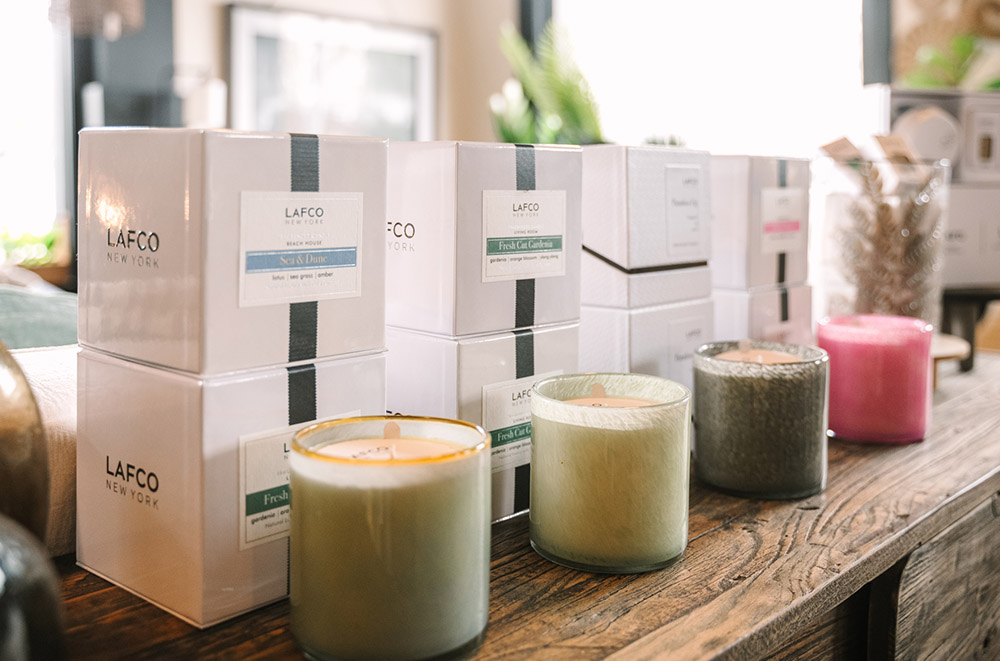 My favorite and "must-have" LAFCO product would undoubtedly be anything in the Champagne or Feu de Bois scent. These scents are simply captivating and luxurious, creating an ambiance of elegance and relaxation wherever they are used.
Whether it's a Champagne-scented candle to set the perfect mood for a special occasion or a Feu de Bois-room diffuser to infuse the space with the warm and comforting aroma of a crackling fireplace, these products never fail to elevate the atmosphere and make any setting feel truly indulgent. Their exquisite blend of aromas brings a touch of sophistication and comfort that makes them a must-have in any home.
Do you have a store pet or furry friend? What's his or her name?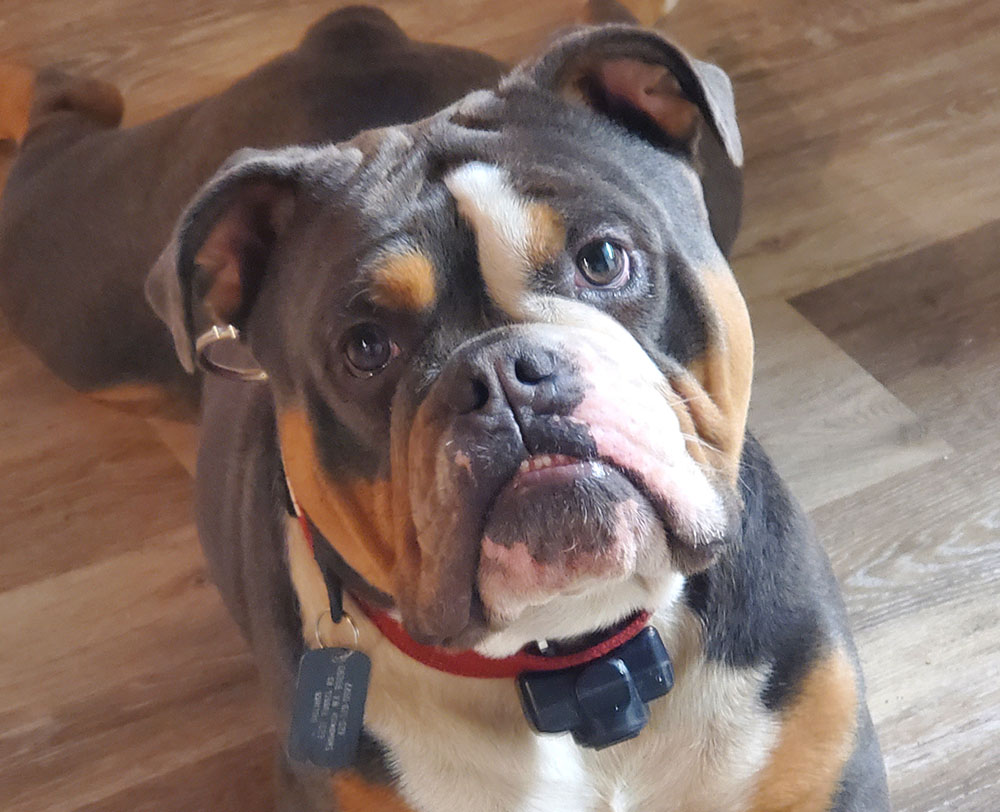 Enzo
What advice or ideas would you like to share with other independent businesses?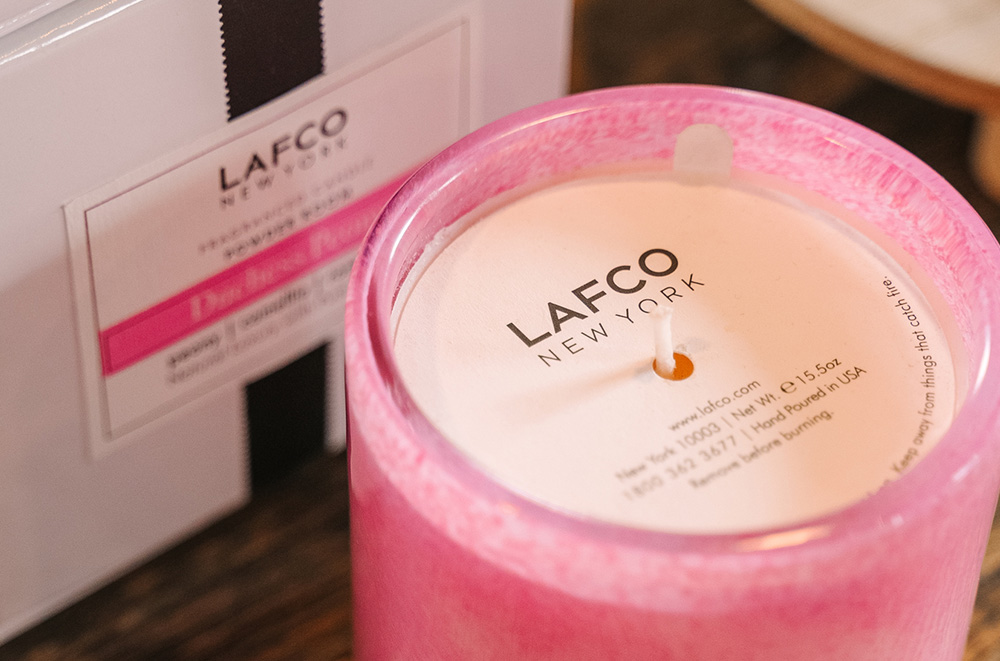 As an independent business, my advice to others would be to prioritize authenticity, excellent customer service, and community engagement. Stay true to your brand values, build strong relationships with your customers, and actively participate in local events or initiatives. Embrace innovation and adapt to changing market trends while staying focused on providing unique products or services that set you apart from the competition. Lastly, foster a supportive network of fellow entrepreneurs to share experiences and insights, as collaboration can lead to collective success.