Store Name: Blackstone's of Beacon Hill
Store Address: 40 Charles Street, Boston, MA 02114
Instagram Handle: blackstonesboston
Owner: Jennifer & Jim Hill
Years in Business: 41

Tell us about your store. What inspired you to create it?
Established in 1982, Blackstone's knows the importance of staying relevant to its varied customers who span the globe as well as live locally and walk in the door from down the street or drive in from the suburbs. We hold to our original core values of offering unique and distinctive gifts ~ which now includes kitchen, tabletop and home décor with the merger of our kitchenwares store in 2020 ~ for all reasons and all seasons.
Talk to us about your product curation. How do you decide which brands to offer?
Our tagline is ~ Kitchen + Home + Gifts. We offer a large and fresh collection of products for your kitchen (we are New England's largest single-store cutlery retailer), to home decor and tabletop with giftables like Lafco candles and locally hand-crafted products and unique Boston memorabilia.
What is your favorite or "must-have" LAFCO product and why?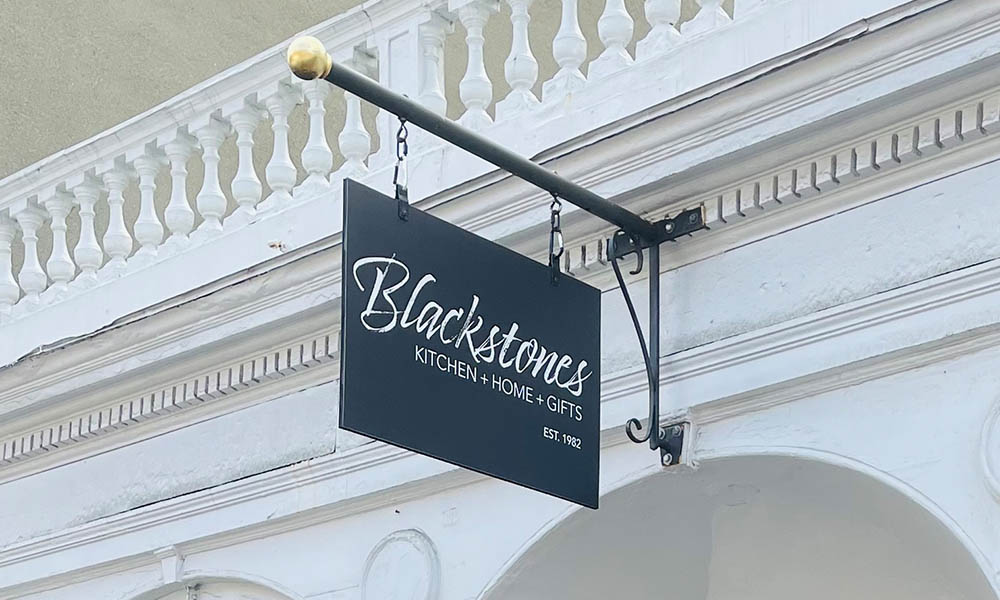 I love the Absolute Forest Oakmoss for its earthy fragrance blend in a hand-blown artisanal green and blue glass. It is simply the best scent and color combo in my view!
Do you have a store pet or furry friend? What's his or her name?
In lieu of a store pet we welcome neighbor dogs who know only too well where the treats are located!
What advice or ideas would you like to share with other independent businesses?
Be flexible and stay relevant. Offer relentlessly consistent, attentive, personal service that addresses your target customers needs, not just your personal tastes.