Luxury is not defined by a price tag. It's an attitude developed through years of dedication to precision, quality, and tradition. LAFCO New York is a luxury brand that gives customers a truly unique experience, transporting you well beyond the walls of your own home with something as simple as a fragrance. Founded by Jon Bresler in 1992, LAFCO New York does fragrance differently.
From premium-quality ingredients to reusable and recyclable vessels, LAFCO is luxury with both integrity and authenticity. Explore a wide range of fragranced candles, bar soaps, liquid soaps, room mists, reed diffusers, and hand creams.
Where It Began: LAFCO Founder Jon Bresler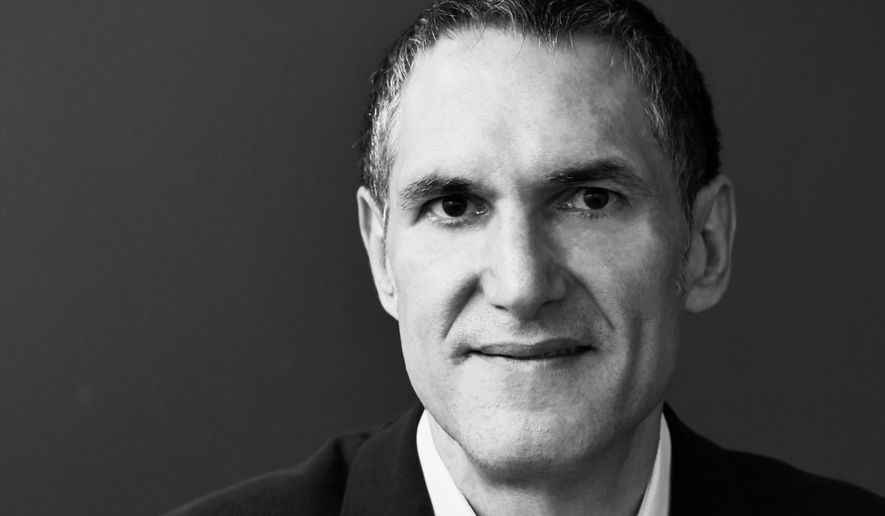 As an American attorney living in Switzerland in the early 90s, Jon Bresler was introduced to the tradition of aromatherapy in Europe but his love for fragrance traces back to his childhood.
A Chappaqua, New York native, Bresler grew up on five acres of land in Westchester and it was his responsibility to tend the family's herb and vegetable garden. Bresler was particularly drawn to fresh and floral scents like those featured in some of the first fragrances he developed for LAFCO's signature line including Chamomile Lavender, Fresh Cut Gardenia and Celery Thyme.
After leaving Chappaqua, to attend undergraduate and graduate schools, Bresler spent some time in Switzerland where he discovered the art of aromatherapy and homeopathic skin care.
Inspired by the rich European tradition of perfumery and use of botanical ingredients, Bresler began to explore his newfound passion as an apprentice with a master perfumer in Florence  and artisanal producers throughout Europe. While learning centuries-old techniques, Bresler gladly assumed the role as a pioneer in the field, devoting himself to bringing these traditions to America.
The Inspiration Behind LAFCO New York
After helping to launch various homeopathic skincare and niche fragrance brands in America like Santa Maria Novella, Claus Porto and Korres Natural Skin Care, Bresler took the leap to create the LAFCO New York brand based on similar traditions.
Although the company's founding dates to 1992, the eponymous LAFCO New York brand was launched in 2008 combining traditional European style craftmanship with the world's purest ingredients to create luxury fragrances that complement and elevate everyday rituals. Bresler's mission for LAFCO was, as he states in his own words, "To introduce the American market to natural home fragrance products and botanical body care."
Over the years, Bresler has curated a line of luxurious fragrances that create a symphony of sophisticated scents for the home. Inspired by his travels as well as personal memories, these fragrances are made with premium essential oils to deliver a true, natural scent.
Beginning with scented candles, Bresler set out to create a full ambiance with each fragrance. Every candle was designed with a unique ambience, scent, mood, and color as the inspiration. Chamomile Lavender, for example, is a calming scent that evokes the kind of natural beige color associated with the bedroom while Feu de Bois brings to mind the image of a cozy living room centered around a roaring fire burned down to smoky embers as one might experience in a ski house.
Because LAFCO's roots are in botanical ingredients, every product is made with natural, premium-quality ingredients including soy wax, essential oils, and extra-virgin olive oil.
LAFCO's Commitment to Quality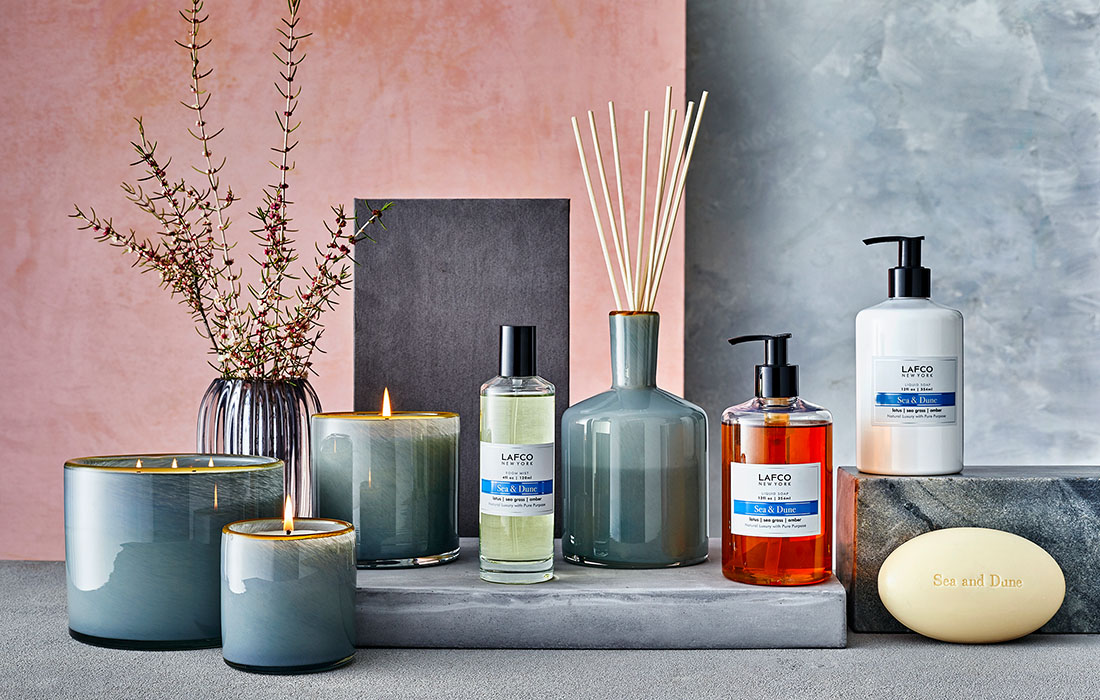 At LAFCO New York, we understand the power of fragrance. A scented candle does more than mask unpleasant odor – it creates ambiance that can transform a space completely. The right fragrance turns a spare room into an airy guest suite on a Tuscan villa, enveloping your guests in a warming welcome. It changes a bedroom into a soothing oasis where tranquility meets comfort.
The perfect fragrance is everything. This is why LAFCO founder and President Jon Bresler has worked tirelessly for more than 25 years to develop a unique symphony of scents curated from elemental essences inspired by ingredients from around the globe.
The core of LAFCO's mission is to create authentic products at the highest levels of craftmanship with equal commitments to quality and integrity. Every LAFCO New York candle is manufactured in the United States with scrupulous attention to detail from hand-blown art glass vessels to 100% cotton wicks. Our bar soaps are created with a proprietary solvent-free formula featuring pure-pressed olive and coconut oils, super-fatted with almond and argan oils for a rich, creamy lather and luxurious experience.
Not only is LAFCO committed to quality, but our products are made with a mind for the environment as well. All bar soaps are made without palm oil and free from sulfates, parabens, and other synthetic ingredients. Our candles are made with unique solid soy wax and 100% cotton wicks for a clean and natural burn.
How LAFCO New York Gives Back
All of LAFCO New York's products are made using a combination of time-honored botanical production practices and cutting-edge technology. Though LAFCO's history lies in fine European tradition, however, the company very much lives in the present.
At LAFCO, we believe in making products that change your everyday routine into a fresh and delightful experience. Natural luxury means enjoying everything Mother Nature has to offer without being a detriment to her, or to yourself. Our products are crafted not only to look, smell, and feel good but, most importantly, to be good for you. LAFCO products are never tested on animals and all body care products are both vegan and hypoallergenic.
In addition to giving our customers our best, LAFCO seeks to do good in the world around us as well. In March and April 2020, we donated hundreds of bars of LAFCO bar soap to charities across the tri-state area during the COVID-19 crisis. Throughout the duration of the coronavirus crisis, we plan to donate one bar of soap with every purchase made.
Though the world around us is in a constant state of change, you can trust LAFCO New York to remain committed to our customers and our mission. LAFCO empowers customers to lead a luxury lifestyle with both integrity and authenticity, providing artisinally crafted products that transform the world around you and inspire you to live life to the fullest.