Constantly transitioning from humid outdoor air into the cool but dry world of air conditioning can wreak havoc on your skin. From dry, flaky skin to cracked knuckles, the right hand cream should soothe, hydrate, and heal your hands.
While it may be tempting to grab any random bottle of lotion off the shelf at your local pharmacy or grocery store, it's essential to pause and examine the ingredients before making a decision. Many conventional hand creams and lotions contain synthetic fragrances, chemical preservatives, and other artificial additives that might actually worsen existing skin concerns over time. Opting for cheap, mass-produced hand creams might seem cost-effective initially, but it could end up being costly for your skin's health in the long run.
This is where LAFCO's hand cream collection steps in to revolutionize your hand care routine. With an unwavering commitment to using only the finest natural ingredients, LAFCO brings a touch of luxury to the realm of skincare. These carefully curated hand creams not only lavish your skin with essential moisture but also leave it feeling nurtured and pampered.
Let's explore the LAFCO hand cream collection and help you find the right hand cream that perfectly suits your skin's needs.
Put That Cheap Lotion Back on the Shelf
When the skin over your knuckles begins to feel tight and your palms start to itch, you may think that a dollop of lotion will do the trick. But not all lotions and skin creams are created equal. Your dry, flaky skin might not just be the result of the weather – the skin products you're using could be making matters worse. Off-the-shelf lotion skin products are convenient and inexpensive, but you should ask yourself what it costs to save a few bucks.
Here are some of the problems with inexpensive creams and lotions:
They often contain synthetic fragrance. Everyone loves scented lotion, but artificial fragrance smells cheap and it can irritate your skin.
Cheap skin products often contain artificial preservatives. Butylated hydroxyanisole (BHA) is a food preservative commonly used in body care products. The problem is it's a known endocrine disruptor and potential human carcinogen.
Inexpensive skincare products hydrate but don't moisturize. Hydrating lotion can help temporarily relieve the feeling of dry, itchy skin. For long-lasting relief, however, you need a product that bolsters the skin's ability to retain moisture.
They're thin and watered down. May inexpensive lotions are full of water, so they might feel good upon application but won't do much to truly hydrate your skin.
Quality ingredients, luxurious fragrance, and a hydrating formula make good hand creams worth spending a few extra dollars. If you're tired of wasting your money on products that, at best, offer temporary relief or, at worst, exacerbate skin problems, make the switch to LAFCO hand cream.
What Makes LAFCO Hand Cream Special?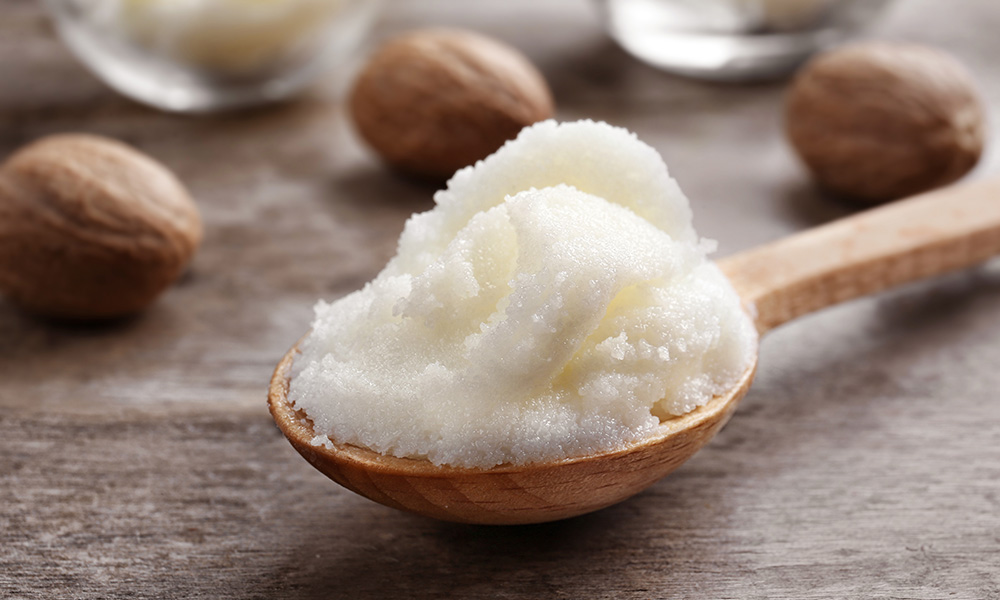 Not only are LAFCO hand creams formulated with premium-quality ingredients, but they're delicately scented with pure essential oil-based fragrance. Formulated with hypoallergenic ingredients like rice proteins, olive oil, and shea butter, LAFCO hand creams are gentle on even the most sensitive skin. Each pump leaves your skin feeling smooth, hydrated, and luxuriously fragranced.
Key ingredients in LAFCO hand cream include:
Cotton Seed Oil – This ingredient strengthens the skin's barrier and calms dry, irritated skin.
Shea Butter – Rich but non-greasy, this plant fat is high in vitamin A, which speeds collagen production and cell turnover, as well as antioxidant-rich vitamin E.
Olive Oil – Highly absorbable, this ingredient is rich in phytosterol and squalene which help build a strong moisture barrier to treat dry skin.
Jojoba Seed Oil – Playing a similar role to sebum, the natural oil produced in the skin, this ingredient moisturizes and protects.
Hydrolyzed Rice Protein – A rich source of amino acids glutamine and arginine, this protein improves collagen production and moisture retention to protect against environmental damage.
Hydrolyzed Wheat Protein – Rich in vitamins A, D, E, and lecithin, this ingredient supports skin elasticity and helps protect against moisture loss.
Zinc PCA – This naturally-occurring amino acid delivers anti-aging benefits by protecting the skin against UV-mediated collagen degradation.
Panthenol – A non-drying alcohol derivative, this ingredient quickly boosts skin hydration while helping prevent moisture loss.
Each ingredient in LAFCO hand creams was thoughtfully chosen to support skin repair, intense hydration, and moisture retention. You'll enjoy the smooth, non-greasy feel as the cream absorbs into the skin, improving its texture, appearance, and hydration..
Explore the LAFCO Hand Cream Collection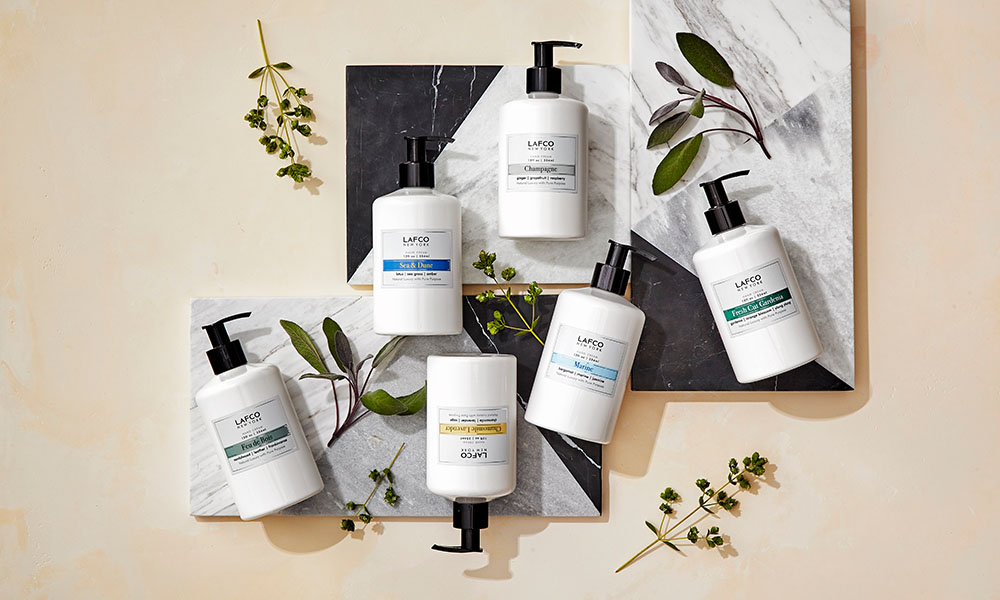 All LAFCO body care products are thoughtfully crafted from plant-based ingredients to deliver the optimal combination of safety and effectiveness. LAFCO reparative hand cream is made in Italy and offered in 12-ounce pump bottles.
Enjoy LAFCO hand cream in the following luxurious fragrances:
Embark on a transformative fragrance journey with the full collection of LAFCO body care products. With LAFCO bar soap, you'll enjoy a creamy lather that cleanses and moisturizes the skin. Sulfate-free LAFCO liquid soap regenerates, protects, and moisturizes, and LAFCO hand sanitizer purifies and protects without drying out the skin.
Body care products from LAFCO also make great gifts. Build a custom gift box from the entire collection of LAFCO home and body care products.