From the birds that grace us with their melodious songs to the plants that nourish our bodies, the Earth is a bringer of life. It sustains and houses us and every year, on April 22nd, we celebrate it. Earth Day marks the anniversary of the start of the modern environmental movement in 1970.
Each year, LAFCO shows support for the cause and respect for the earth by partnering with eco-friendly organizations. This year, you can help LAFCO give back to the earth and get rewarded for it yourself.
Free Seeds with Every Candle Order
Every LAFCO candle is lovingly crafted with ethically sourced ingredients like solid soy wax and 100% cotton wicks. Pure, essential oil-based fragrance oils deliver a luxurious scent experience while hand blown glass vessels add an element of elegance. LAFCO offers candles in sizes ranging from the 4-ounce travel candle to the 30-ounce 3-wick candle with dozens of fragrances to choose from.
This Earth Day, when you purchase a candle, you'll receive a free seed packet as a reward. What better way to celebrate the earth than to start a garden of your own?
Tips for Starting a Home Garden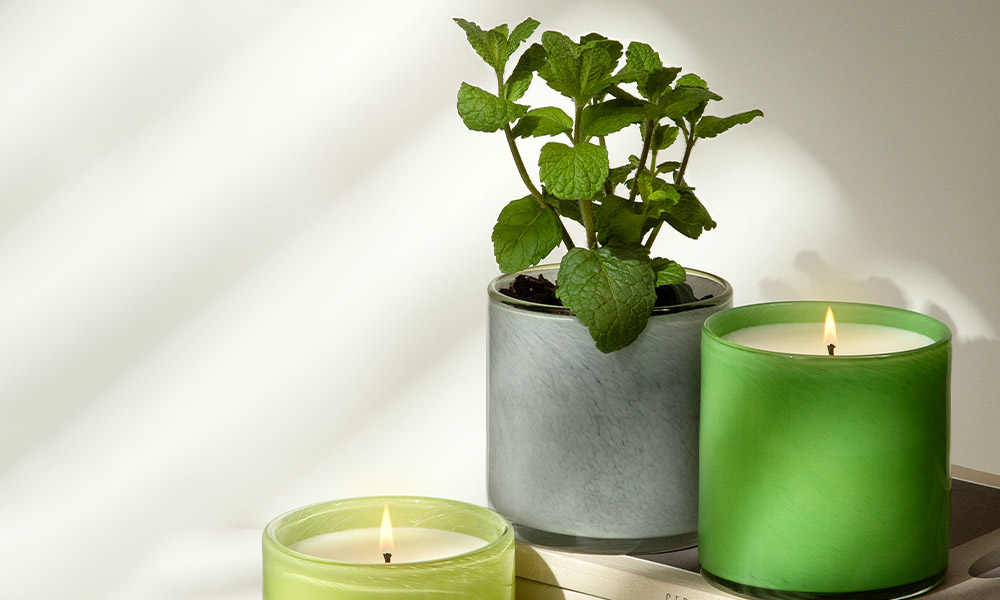 You don't have to have a green thumb to bring some greenery into your life. With your free packet of seeds included with every LAFCO candle purchase, you can start an indoor herb garden. It's also the perfect way to reuse empty glass candle vessels.
Here's how to prepare your vessel for use:
Let the burned-out candle sit until it cools to room temperature.
Freeze the candle vessel overnight until the wax is completely solid.
Use a butter knife to scrape out the wax.
Soak the vessel in hot water to remove any lingering traces of wax.
Wash the vessel well and let it dry.
Once your vessel is clean, you can repurpose it in a variety of ways. LAFCO candle vessels can be used as vases, bookends, or containers for office or beauty supplies. If you want to honor the earth with your LAFCO vessel, use it as a planter with the seeds you received with purchase.
Follow these steps to plant your seeds:
Fill the bottom of the vessel with a half inch of fine gravel – aquarium substrate works as well.
Add high-quality potting mix, filling the vessel to 1 inch below the rim.
Sow a few seeds at a depth of ¼ inch and lightly sprinkle potting mix over them.
Water the seeds and place the vessel in a sunny location.
Keep the soil slightly damp as the seeds germinate over the next 5 to 10 days.
As the seeds sprout and grow, keep the soil moist.
The larger your LAFCO candle vessel, the more seeds it can accommodate. If you have a large collection of empty vessels, you can create a colorful container garden in your home and enjoy the flavor and aroma of fresh herbs.