Nothing compares to a day basking in the summer sun, but if you've had your fill of sunburn and sweat, you're probably eagerly anticipating the arrival of fall. Fall means cooler weather which, after a hot and humid summer, is a welcome change. It means throwing on a comfy sweater, grabbing a mug of hot cider, and settling down in front of the fire with a good book.
There's something about the changing seasons that puts a fragrance in the air. Bring the fragrance of fall into your home with LAFCO and enjoy seasonal scents like sage, walnut, and sandalwood. Whether you prefer the lasting fragrance of an air diffuser or you like to switch things up with an array of scented candles, LAFCO has all the fragrance you need to get you ready for sweater weather.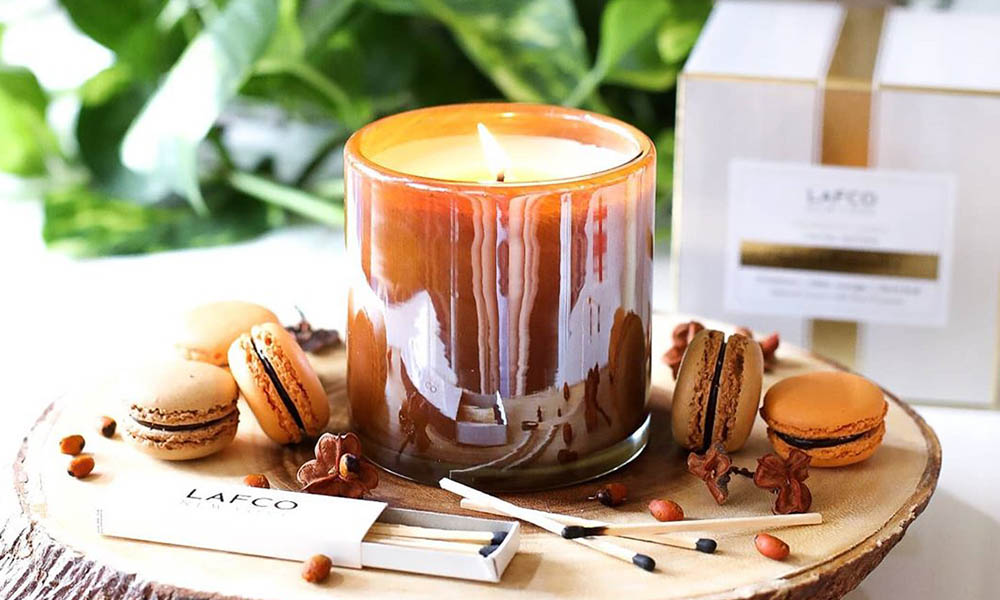 Presented in a beautiful honey-colored glass vessel, this fragrance puts a modern twist on a holiday tradition. Notes of bright bitter orange studded with clove buds settles into the warm richness of fresh cinnamon and frankincense. This fragrance brings to mind warm thoughts of cool nights around the holiday table, the fall leaves rustling in the chill breeze.
The 6.5-ounce Classic candle is the ideal way to enjoy this fragrance. Made with LAFCO's unique solid soy wax and pure essential oil-based fragrance, this candle delivers up a 50-hour burn time. Beautifully crafted in a hand-blown glass vessel, this candle is just waiting to become part of your fall home décor.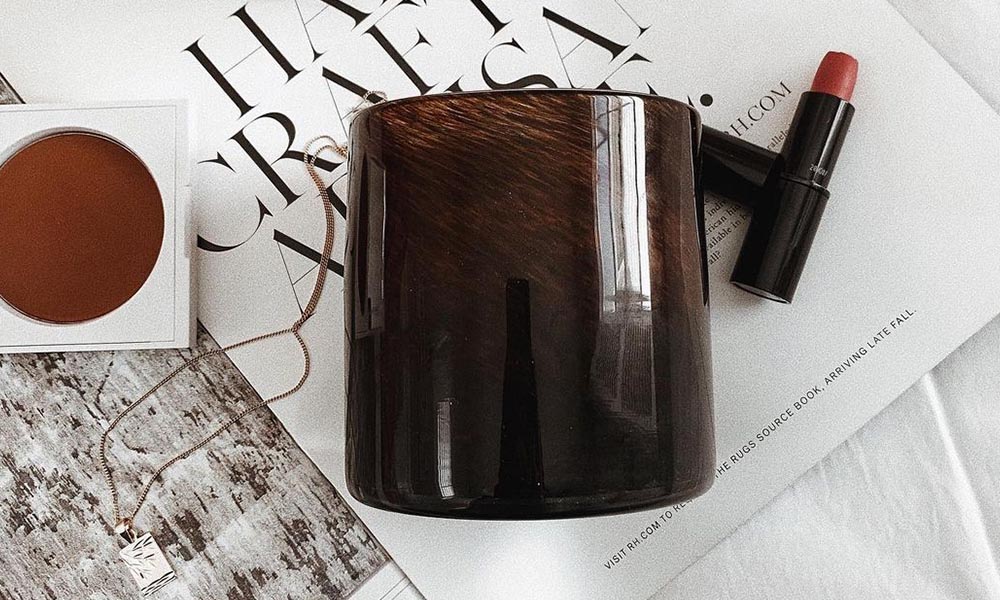 Bring the warm, woody fragrance of a redwood forest into your home this fall with this 15.5-ounce Signature candle. Notes of juniper and eucalyptus capture your attention before settling into a heart of clove bud oil and California redwood. Taking one final breath, you'll notice a lasting impression of cedarwood and forest amber.
This rich fragrance comes from pure essential oils, delivered in an eco-friendly soy wax candle with a 100% cotton wick. The Signature size offers up to a 90-hour burn time with a clean, non-toxic burn. The dark reddish-brown glass vessel perfectly captures the energy of this fragrance and makes it the perfect decoration for your home this fall.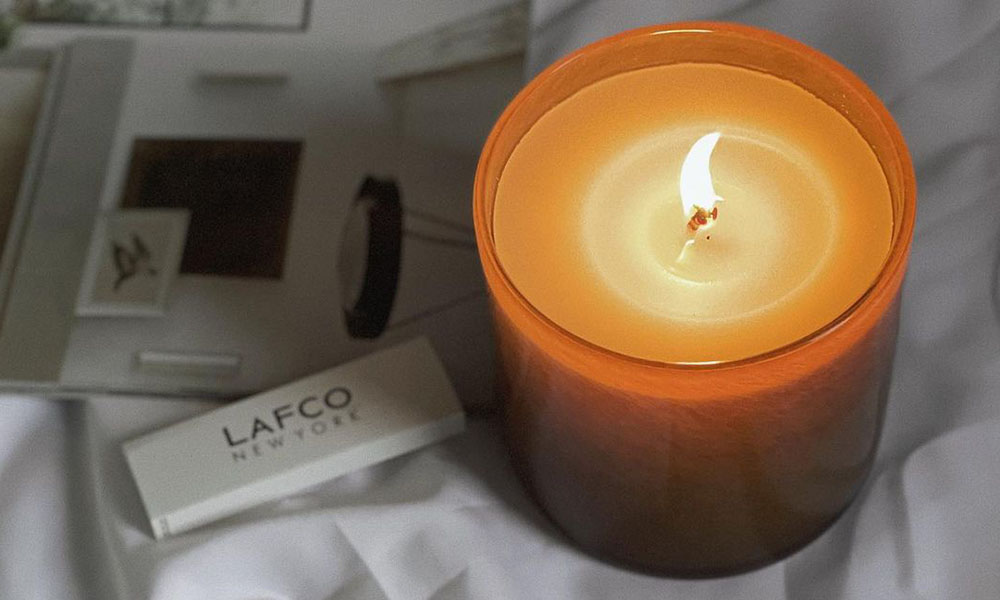 Nothing warms the home or the heart like the fragrance of amber, patchouli, and vanilla. These fragrances are revealed under a heart of gardenia and jasmine after an initial impression of bright orange, raspberry, and lemon zest with just a hint of black currant.
Available in the 6.5-ounce Classic and 15.5-ounce Signature sizes, this scented candle creates a warm energy that emanates from the light brown glass vessel. Enjoy a 50-hour or 90-hour burn time or try this fragrance in the 15.5-ounce Signature Reed Diffuser for long-lasting fragrance. Both make the perfect addition to your seasonal home décor scheme.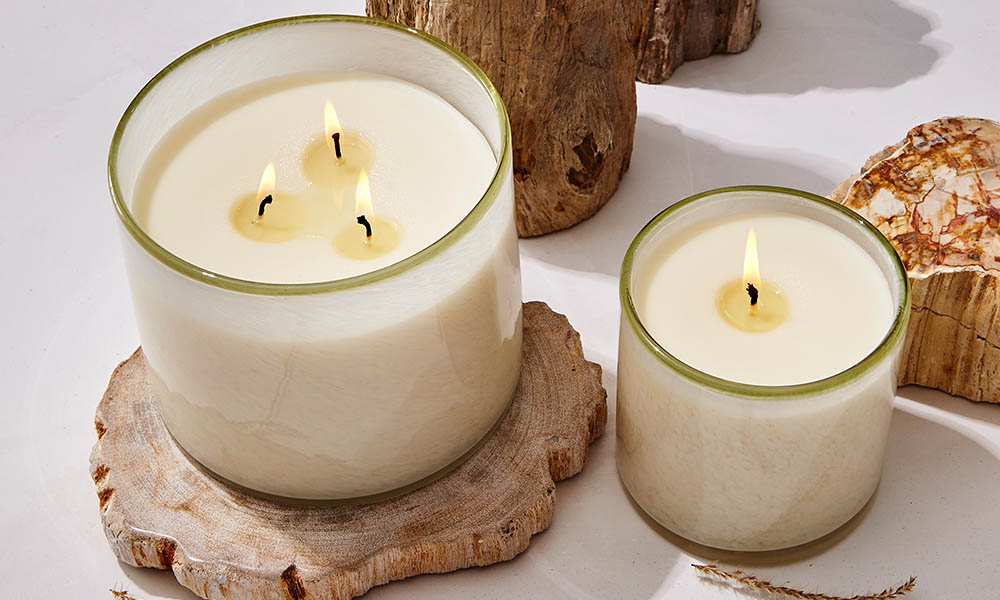 Warm notes of sandalwood, leather accord, and frankincense combine to create a soothing ambiance with this fall fragrance. Top notes of cedar leaf, mountain spruce, and pine fade into a heart of patchouli, sandalwood, and Virginia cedarwood before settling into a lasting impression of frankincense and amber myrrh that warms the heart and soothes the soul.
Presented in a white handblown glass vessel with natural wood reeds, this Signature 15.5-ounce reed diffuser offers up to a full year of long-lasting fragrance. Enjoy this fall fragrance in the 6.5-ounce Classic, 15.5-ounce Signature, or 30-ounce 3-Wick candle or in room mist and an array of body care items.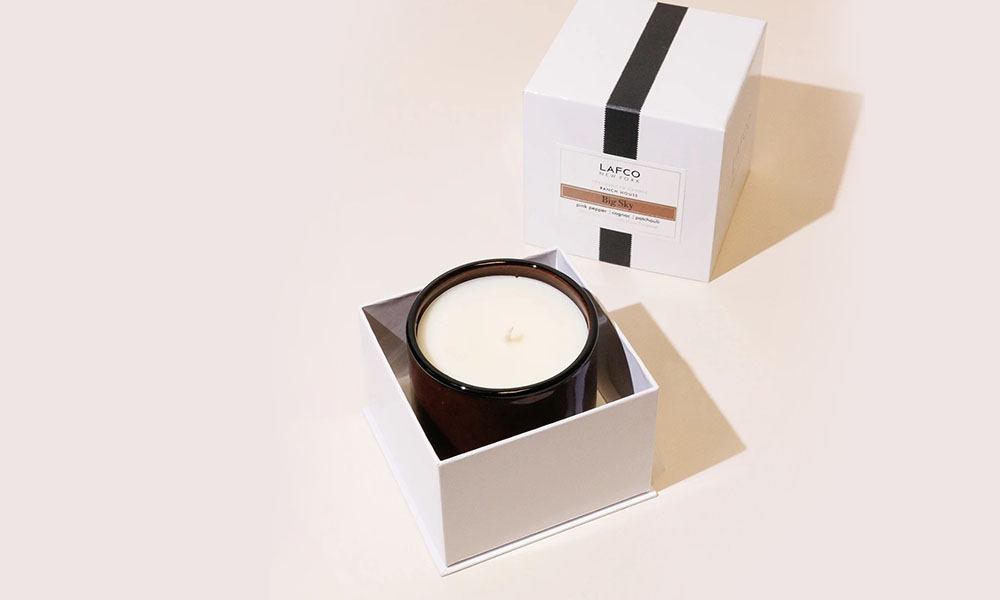 This inviting fragrance brings to mind cool nights around the campfire, swapping stories with family and friends under the light of a harvest moon illuminating the night sky. Top notes of nutmeg, oud, clove bud, and pink peppercorn give way to a warm heart of cognac, artemisia, and ylang ylang. As the fragrance develops, you'll notice a lasting impression of patchouli, sandalwood, and amber.
Offering a 90-hour burn time, this fragrance is presented in a brown handblown glass vessel with a 100% cotton wick. Like all LAFCO products, it is biodegradable and sustainable, completely free from toxic chemicals. Pair this fragrance with your other fall favorites to warm your home all season long.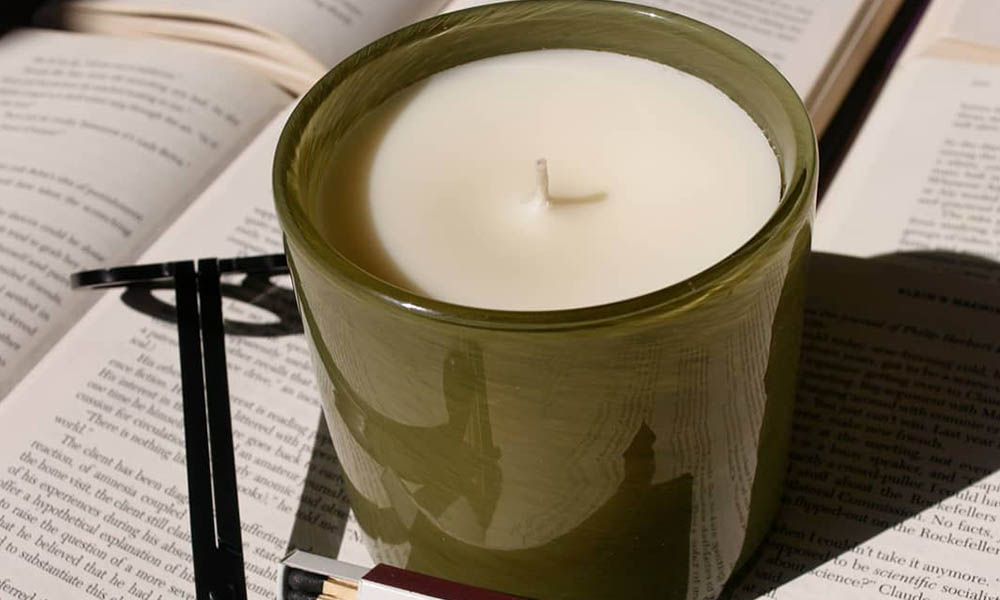 Warm, fragrant spices like sage are the flavor of fall and it pairs perfectly with woody scents like Siberian pine oil, sandalwood, and guaiac wood in this fall fragrance. Presented in a sage green art glass vessel, this 15.5-ounce Signature candle burns for up to 90 hours. Enjoy it in the library or anywhere in your home where you want to create a warm and soothing ambience.
This fragrance starts with notes of orange, star anise, peppermint, and elemi before fading into a heart of artemisia, lavender, and Siberian pine oil. Your last breath will conjure final notes of sandalwood, cedarwood, cade oil, and guaiac wood, leaving you feeling as if you're wandering through an ancient forest, surrounded by Mother Nature's finest work.
With so many fragrances to choose from, LAFCO has something for everyone. Try one of the fall fragrances described above or explore the entire LAFCO family of fragrances to find your next favorite. Can't make up your mind? The LAFCO Discovery Trio is the perfect way to test these fall fragrances. You'll enjoy three sample-sized candles for just $16 and receive $16 off your next full-size order.