As the last echoes of summer's warmth give way to the cool, crisp embrace of autumn, a transformation begins. Leaves turn golden, the air takes on a fresh clarity, and our homes become havens of coziness and comfort. It's a season that invites us to slow down, to savor the simple pleasures of a crackling fire, a soft blanket, and a steaming mug of herbal tea.
But what if you could capture the essence of fall in a fragrance? That's the inspiration behind LAFCO's Fall 2023 collection. Let's explore the fragrances…
Ease Into Autumn with Two Fall Fragrances
Autumn is a season that whispers to the senses, and LAFCO's fall fragrances are crafted to echo that gentle call. With a masterful blend of pure essential oils, these scents are like a warm embrace on a chilly day, a soothing melody that captures the essence of the season.
Hints of aromatic spices such as nutmeg and cinnamon dance with sweet notes of orange, molasses, and apricot. Together, they weave a tapestry that's rich, woody, and resinous, a fragrance experience that's both comforting and invigorating.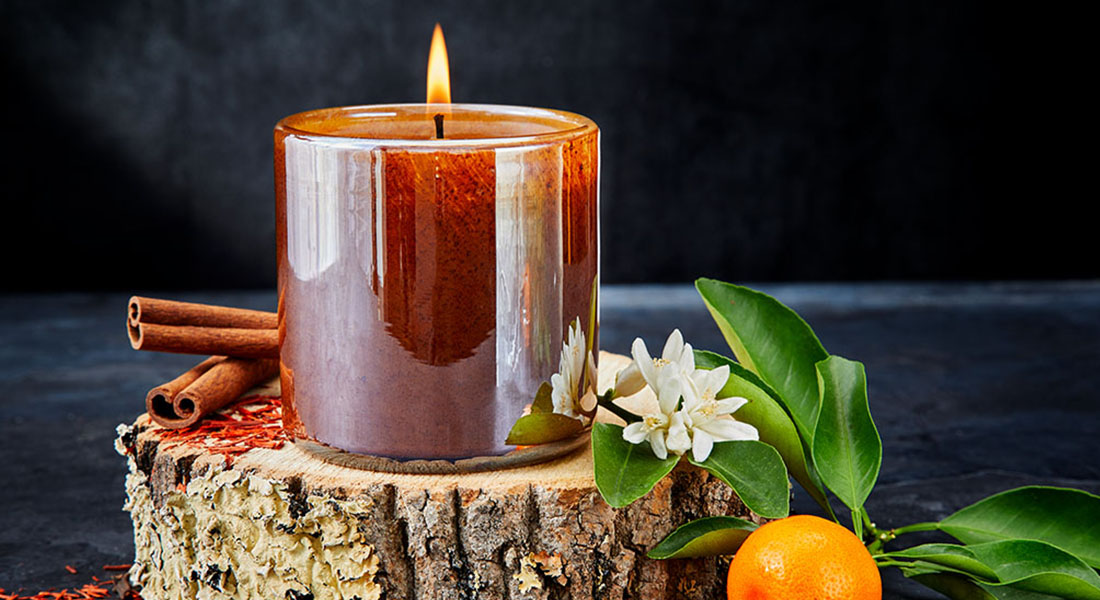 Housed in a caramel-colored handblown glass vessel, this scented candle is a modern twist on a holiday classic. Available in both Classic 6.5-ounce and Signature 15.5-ounce sizes, it's a celebration of autumn's vibrant palette.
Imagine lighting this candle and being greeted by bright notes of bitter orange and spicy clove bud. They harmonize with hints of ginger, cinnamon, apricot, and amber, creating a fragrance that's both nostalgic and fresh. It's like a favorite holiday memory, reimagined for today's world.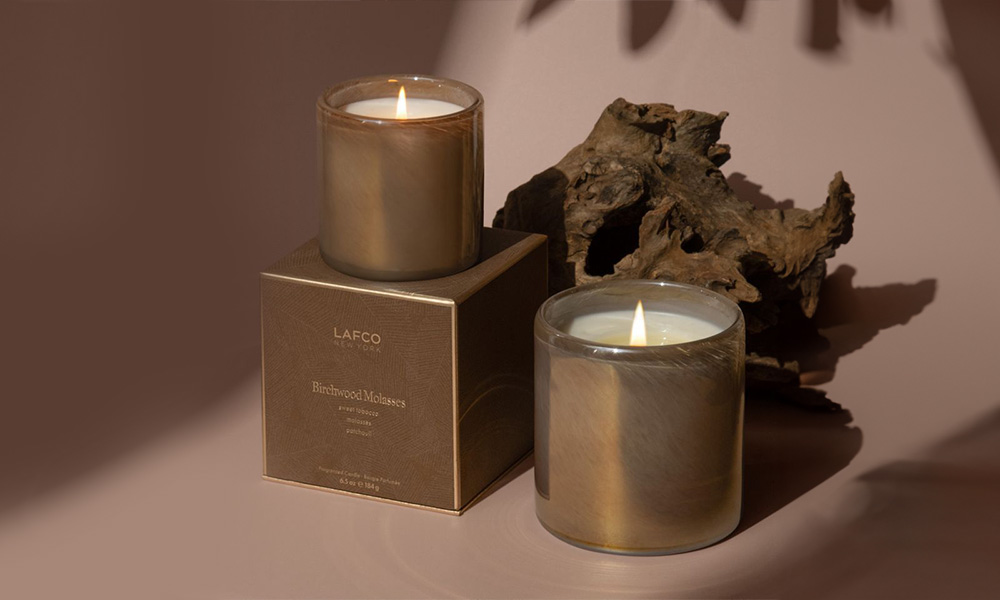 Embrace the sweetness of fall with this warm fragrance, presented in a glass vessel that mirrors the color of toasted spices. From the first inhale, you'll be drawn into a world where bright bergamot and lemon dance with rich tobacco and birchwood.
As the scent unfolds, it reveals a heart of molasses, cedar, and spice, a blend that's both earthy and elegant. And just when you think the experience is complete, a warming undertone of cumin and musk emerges, a gentle reminder of autumn's cozy embrace.
With these two signature fragrances, LAFCO invites you to ease into autumn, to savor the season's unique charm, and to create a sanctuary that resonates with the soul of fall. Whether you're seeking a moment of reflection or simply want to infuse your space with the warmth of the season, these scents are your companions.
Layer Fall Fragrances with the Pura Smart Device
Scented candles are perfect when your space needs a quick fragrance refresher but if you're looking for a long-term solution, a smart diffuser may be the way to go. Not only does a smart diffuser enable you to control the fragrance intensity, but models like the Pura Smart Device make it easy to combine two of your favorite fragrances.
Layering fragrances enables you to completely customize your home fragrance experience. With the Pura Smart Device, you can alternate between fragrances and adjust their intensity to find the ideal balance. Toggle the device on and off from your smartphone, program a customized schedule, or set the device to turn on when you arrive home and turn off when you leave.
Make the most of your Pura Smart Device by following these simple tips:
Download the free Pura app on your Android or Apple device and create an account to control your Pura Smart Device remotely.
Plug your Pura Smart Device into an outlet in a room that receives moderate foot traffic—the air movement will help disperse the scent.
Use on Pura Smart Device for up to 1,000 square feet of space—additional devices will enable you to achieve stronger, more consistent fragrance throughout your home.
Make sure the Pura Smart Device is plugged in upright to prevent the fragrance oils from dripping and remove the vials before unplugging the device.
Enable geo-location technology to have the Pura Smart Device turn off automatically when you leave home and turn on when you return.
When you purchase the Pura Smart Device Set, you'll receive vials of two of LAFCO's most popular fragrances: Chamomile Lavender and Champagne. While you're at it, stock up on fall fragrance refills like Birchwood Molasses and Spiced Pomander.
Shop the entire collection of Pura Smart Device Refills and receive free shipping on orders over $75. For additional savings, subscribe to the LAFCO email list and receive 15% off your first purchase.
Can't wait to say "so long" to summer and settle into the crisp coolness of fall? Check out this delicious dessert recipe inspired by the Spiced Pomander fragrance, created by Emmanuel Baiden (@mannyeats_ on Instagram).