Transforming your home into a tranquil oasis doesn't require a big budget or a trip to a luxury resort. With just a handful of thoughtful touches, you can create a spa experience tailored entirely to your tastes and wallet. Dive into the art of at-home pampering with LAFCO, and discover how easy it is to indulge in relaxation without stepping foot outside your door.
Follow these simple steps to create a luxurious at-home spa experience…
1. Make Preparations to Minimize Distractions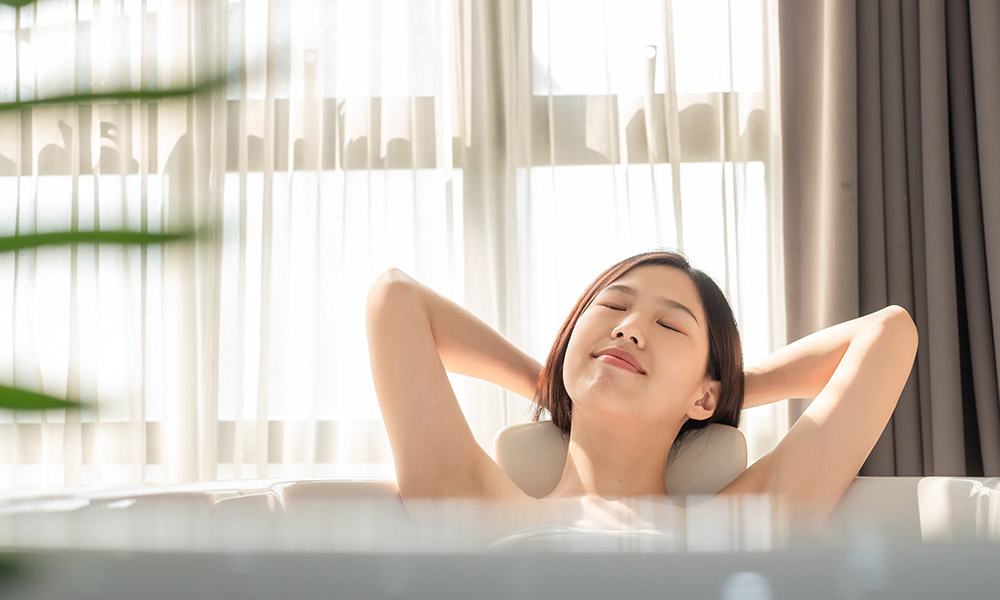 The first step in creating an at-home spa day that results in true relaxation is to give yourself permission to fully enjoy it. Choose a time when you'll be unbothered by interruptions. This may mean sending the kids to a friend's house after school or taking advantage of a personal day from work. Do what you need to do to ensure that you'll be able to indulge in the moment.
In addition to preparing your mind for your at-home spa day, think about the supplies you'll need so everything is on hand when the time arrives. This may include candles to set the mood, bathing and skincare products, refreshments, and music. Remember, this is your time to relax, so tailor the experience to your personal tastes.
2. Choose the Perfect Space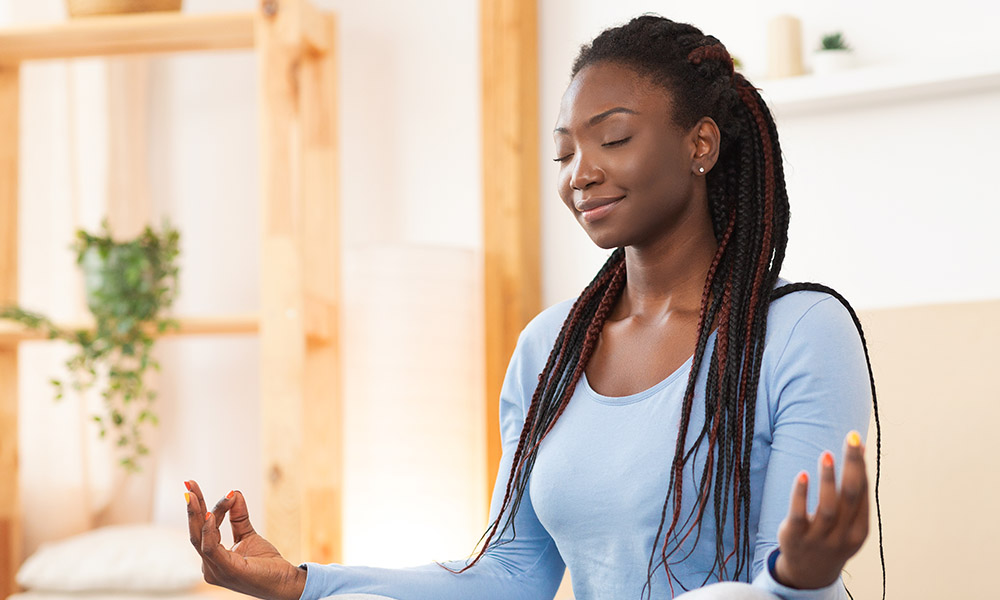 Begin by visualizing the essence of your dream spa day. The space you choose should resonate with the treatments and relaxation methods you have in mind.
For Water Therapies: If your spa day revolves around rejuvenating water treatments, like an indulgent bath infused with essential oils or a revitalizing steam shower, the bathroom naturally becomes your go-to spot. Ensure it's clean, decluttered, and has a serene ambiance.
For Meditation and Calm: Should your focus lean more towards meditation, deep breathing, or perhaps some gentle yoga, pick a peaceful corner in your home. This could be a dedicated meditation space, a cozy nook, or even a sunlit room that calms your senses.
Creating a Seamless Transition: If you've chosen the bathroom for your treatments, think about utilizing an adjacent room, such as the bedroom, as a pre-and-post spa sanctuary. This space can serve multiple purposes. Before your spa treatments, use it to set the mood—maybe with some gentle stretches or by sipping on a calming herbal tea. Post spa, it becomes a relaxation haven. Lay out a plush robe, some light snacks, and perhaps a book, ensuring the relaxation continues even after your spa rituals conclude.
Remember, the key is to create a flow that seamlessly blends one relaxing activity into the next, enhancing the overall spa-like ambiance in your home.
3. Create a Relaxing Ambiance with LAFCO Fragrance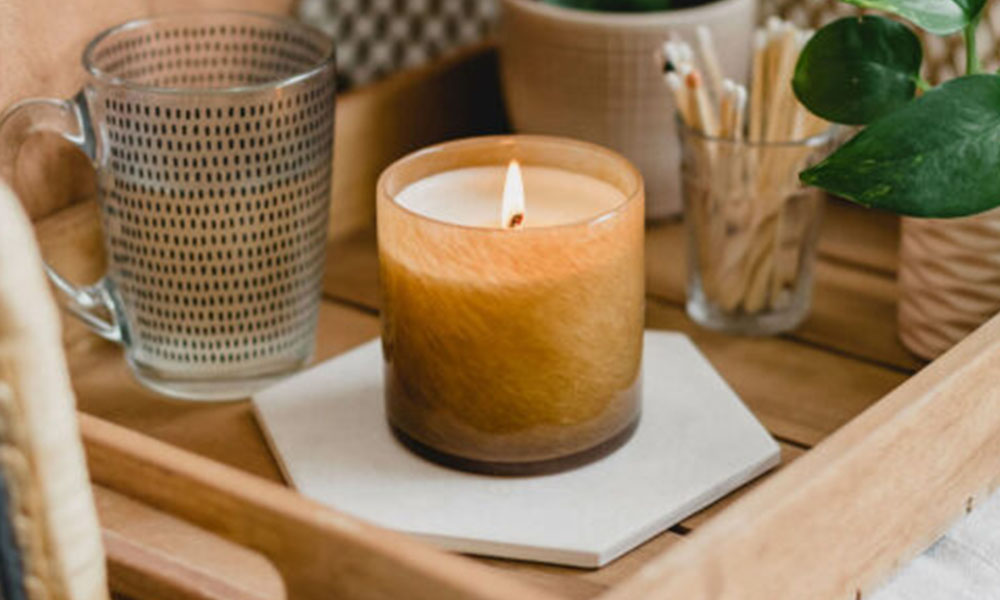 Even if your bathroom looks nothing like what you'd find in a five-star resort, you can transport your mind to the finest spa in the world through the power of fragrance. This is another opportunity to tailor your at-home spa experience to your unique preferences.
Consider your intentions for this spa day. Are you looking for a deeply relaxing and therapeutic experience? Go with a soothing scent like Chamomile Lavender or Lavender Amber. Do you need to let go of accumulated stress and restore balance to your body and spirit? Try an uplifting scent like Rosemary Eucalyptus. If you're seeking comfort, try a warming fragrance like Amber Black Vanilla.
Depending on how much time you have to enjoy your at-home spa experience, consider taking yourself on a fragrance journey. Choose a collection of scented candles in complementary fragrances and light them one at a time as you engage in different elements of your spa day.
If you want to truly relax and unplug, the Pura Smart Device is the perfect solution. Simply load it with two of your favorite fragrances and log in to the Pura app to program the device. You can choose exactly how long you want to disperse each fragrance and control the intensity to gently ease yourself into and out of the spa experience.
4. Set the Mood with Music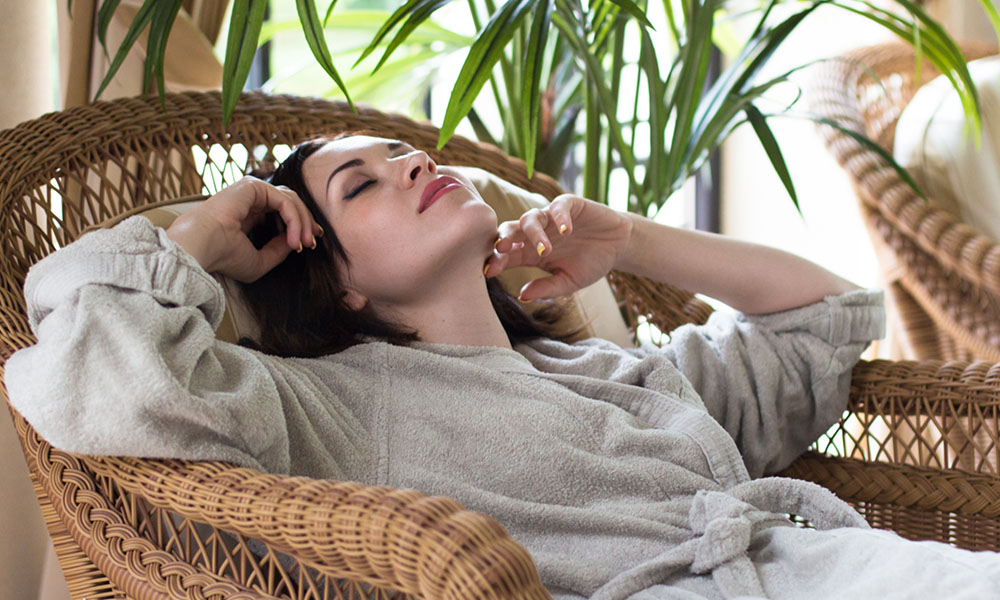 While scents play a pivotal role in crafting a spa environment, the auditory experience is equally significant. Selecting the right music or soundscapes is crucial to amplify the calming atmosphere.
For Deep Relaxation: Consider gentle instrumental tracks, like the soothing tones of a classical piano or the delicate strumming of a guitar. Such melodies have a timeless quality that can transport your mind to a peaceful state.
Tropical Escape: If your spa day feels like a mini-vacation, then let the calming rhythms of ocean waves or distant chirping of tropical birds enhance that beachy vibe.
Nature's Symphony: The tranquility of a quiet forest, the soft chatter of a stream, or the whisper of winds over grasslands can be incredibly grounding and calming. Nature sounds connect us to the earth and have a unique way of refreshing the spirit.
Curated Playlists: Not sure what to pick? No worries. Most audio streaming services offer an array of spa-inspired playlists, each tailored to different relaxation themes. Find one that resonates with your mood, and let the music carry you away.
By making thoughtful music choices you can let each note transform your space into a haven of relaxation.
5. Relax and Refresh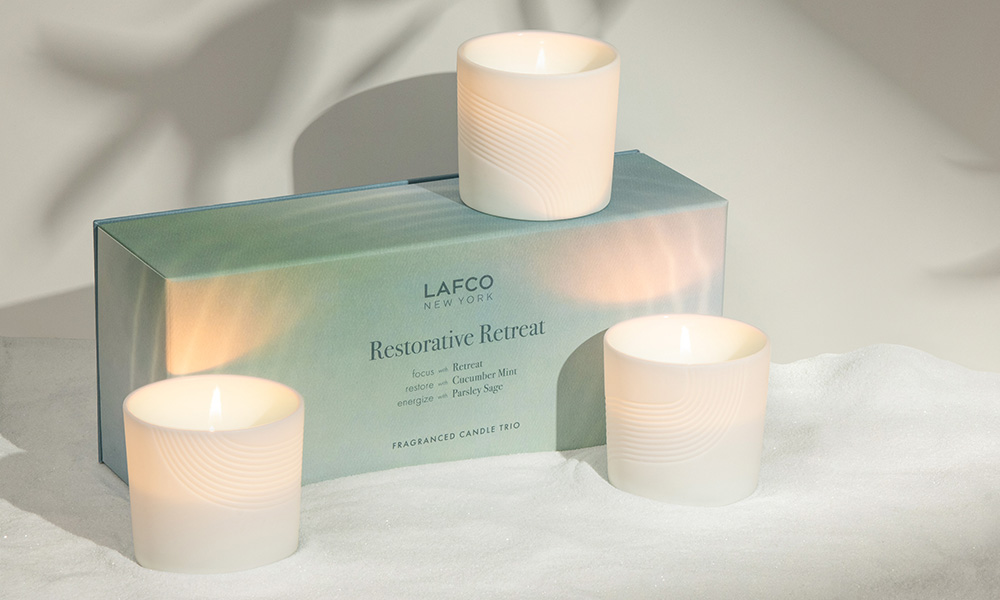 The final step is to settle in, relax, and allow yourself to be refreshed. Give yourself the freedom to completely lose yourself in the at-home spa experience. Make sure you have light snacks and beverages on hand, so you don't have to leave your cozy spa room until you're good and ready.
Give the gift of an at-home spa experience this holiday season with the Restorative Retreat gift set. This set includes a trio of 5-ounce candles presented in bespoke porcelain vessels which, when burned together, create a harmony of scent that inspires deep relaxation.
As an alternative, you can step up your gifting game this year with LAFCO gift boxes tailored to the unique preferences of everyone on your gift list. Shop the entire LAFCO collection of luxurious fragrance solutions to create the ultimate spa package.