With the turn of the new year and January finally over, it's time to start thinking about the next holiday: Valentine's Day. Whether you're celebrating with friends, family, or your significant other, it's yet another opportunity to show the people in your life just how much they mean to you.
A Valentine's Day gift doesn't have to be limited to cliches like flowers and candy. Though these gifts might be appreciated, they aren't going to last much beyond the day they're gifted. If you're looking for something unique that your loved one will continue to enjoy for weeks rather than hours, a fragranced candle might be the perfect pick.
Crafted with sustainable soy wax, luxurious essential oil-based fragrance, and clean-burning cotton wicks, LAFCO candles are a gift your Valentine will love and one they won't soon forget.
Here are some of our top picks this Valentine's Day…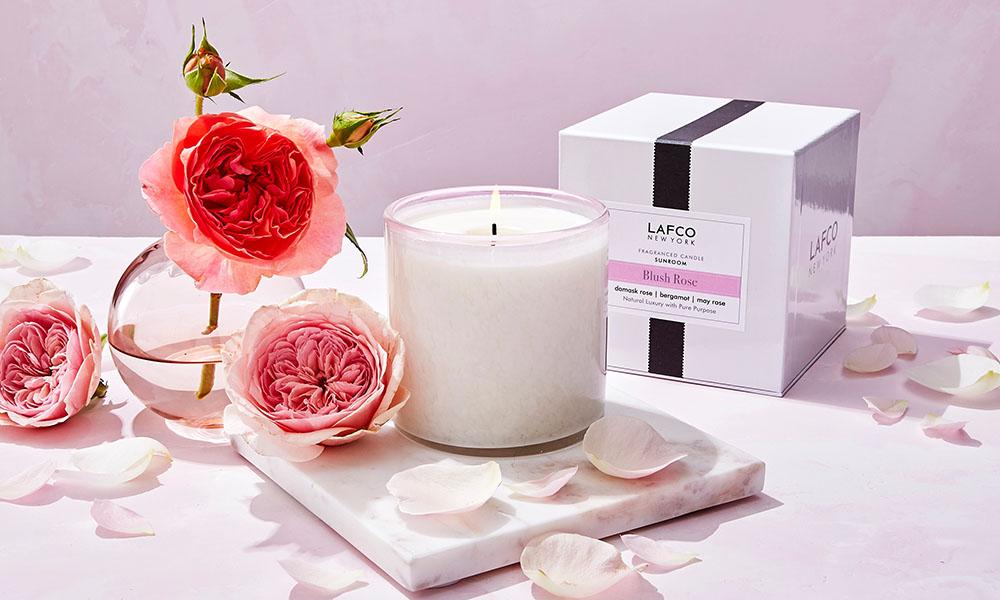 With just a hint of pink around the rim of this glass vessel, Blush Rose perfectly fits the Valentine's Day vibe. As you take a deep breath of this floral fragrance, you'll be greeted by a symphony of roses blended with a hint of bright bergamot and spicy pink pepper.
Make it a gift set by pairing this candle with the Duchess Peony reed diffuser. These complementary floral fragrances will create the perfect ambiance for Valentine's Day romance.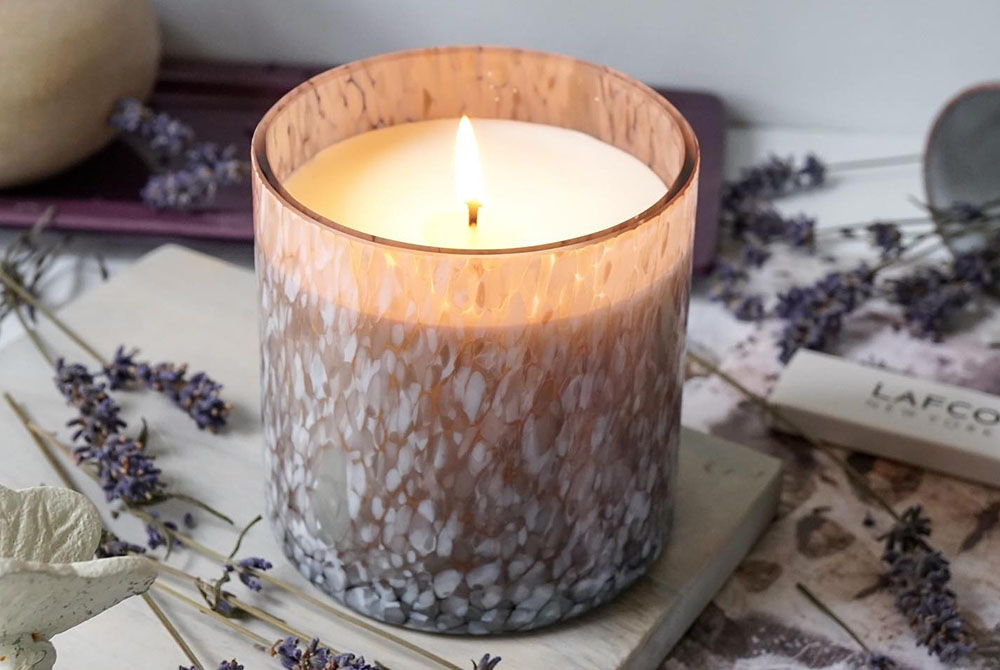 Both herbal and floral, this fragranced candle is presented in a marbled glass vessel artisanally crafted to bring a touch of luxury to your home. The scent of French lavender creates a sweet foundation for this fragrance, pairing perfectly with the freshness of mint and the brightness of citrus.
Make it a gift set by pairing this candle with the Chamomile Lavender reed diffuser. This fragrance presents a symphony of herbal scents like sage, lavender, and chamomile.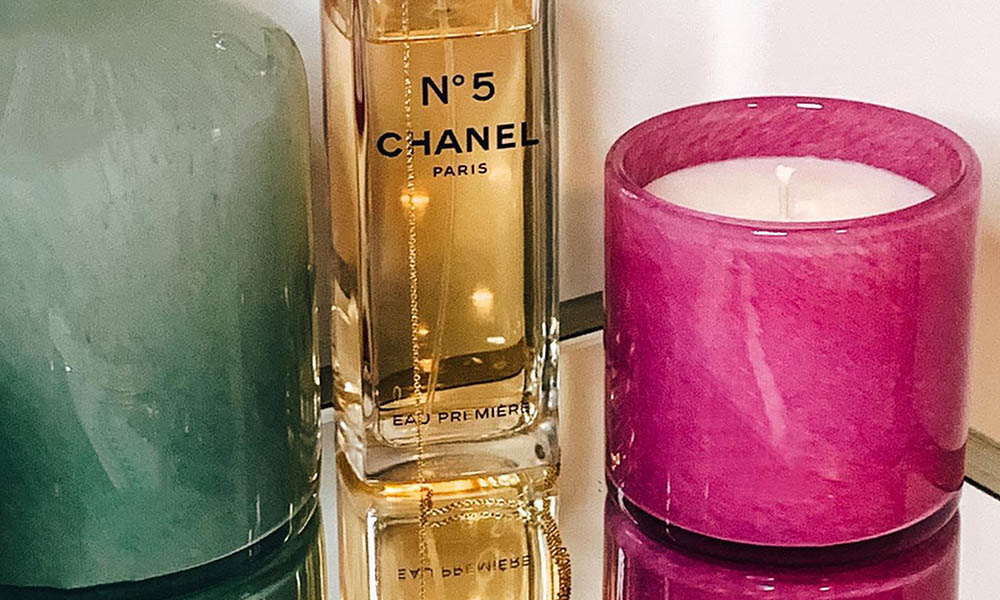 A must-have for Valentine's Day gifting, it's not just the delightfully floral fragrance that makes this candle perfect for the holiday. It comes in a bright pink art glass vessel and is available in both the 6.5-ounce Classic and 15.5-ounce Signature sizes.
Make it a gift set by pairing this candle with the Champagne reed diffuser. If you're worried about floral fragrances becoming overwhelming, bright notes of citrus and ginger are just what you need to balance things out.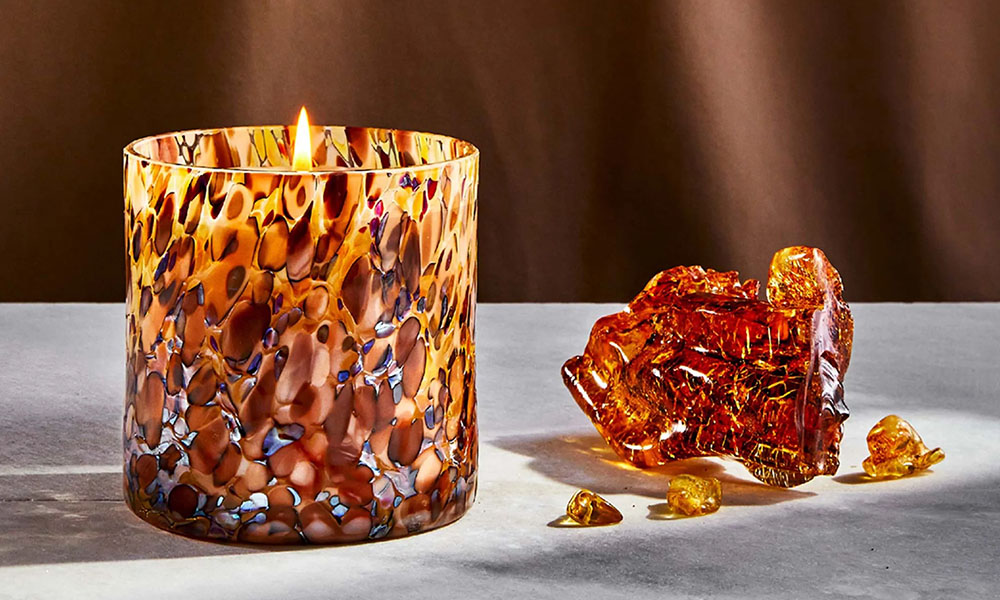 Think outside the box with this warm and woody fragrance from the Absolute Collection. The distinctively rich aroma of labdanum absolute forms the foundation of this fragrance, accented with sweet hints of vanilla and smoky patchouli.
Make it a gift set by pairing this candle with a reed diffuser from the Absolute Collection. Forest Oakmoss creates a similarly warming ambiance and comes in an earth tone glass globe that will look right at home beside a Labdanum candle.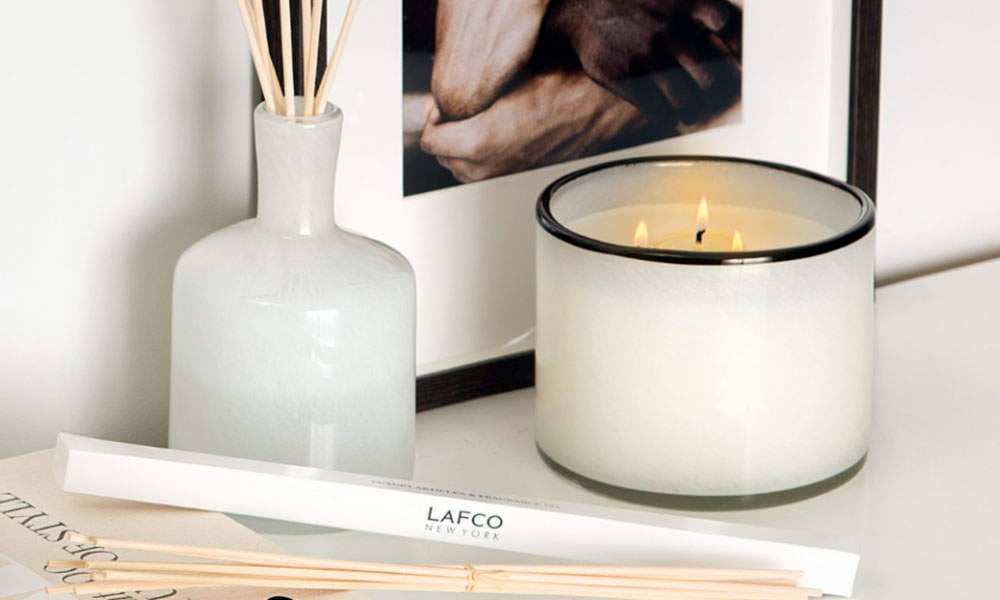 You can't go wrong with a classic and this popular LAFCO fragrance has it all. From fresh orange and mandarin zest to floral hints of rose and spicy ginger accents, this candle makes for a Valentine's Day gift your loved one will enjoy all year round.
Make it a gift set by pairing this candle with the White Grapefruit reed diffuser. The subtle combination of citrus scents perfectly complements a LAFCO classic.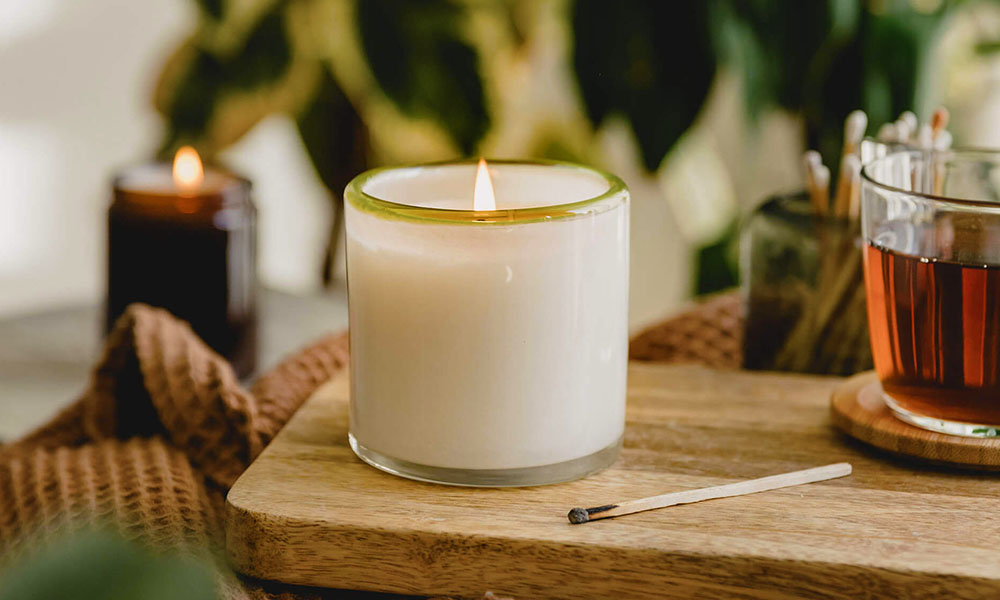 Set the mood this Valentine's Day with the aromatic combination of sandalwood, frankincense, and leather accord. This warm and woody fragrance will help you create the perfect ambiance for romance.
Make it a gift set by pairing this candle with the Amber Black Vanilla reed diffuser. The combination will create a layering of welcoming scents that will have you and your loved one feeling right at home.
If your sweetheart isn't into candles, something a little more technologically advanced might fit the bill. The Pura Smart Device Set will enable them to create a custom fragrance experience at the touch of a button. It comes with two classic LAFCO fragrances – Chamomile Lavender and Champagne – but you can build a gift set with other favorites including Blush Rose, Retreat, and Star Magnolia.
Still can't make up your mind? Let your loved one choose for themselves. LAFCO gift certificates are available in denominations of up to $500.