Luxurious fragrance innovator LAFCO New York has a thirty-year history of delivering on quality and value. Inspired by the artistry of European skincare and perfumery, LAFCO's founder Jon Bresler set out to create a brand that honors the tradition and experience of a European apothecary.
LAFCO products are designed to bring unique and luxurious fragrances to any room they inhabit. What's more, they're built with the planet in mind.
Jungle Bloom is the latest in LAFCO's extensive lineup of luxurious fragrances.
Welcome to the Jungle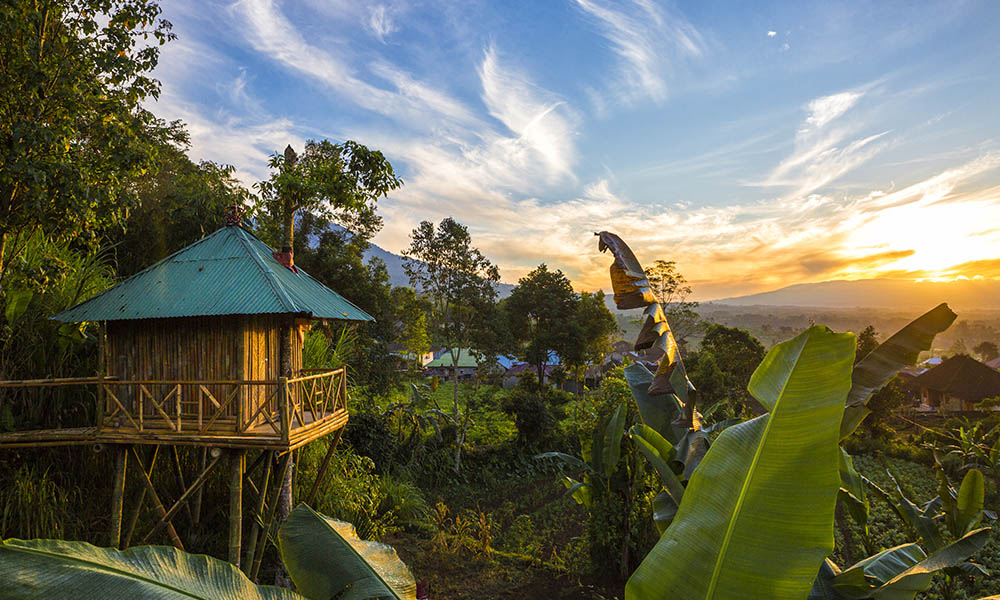 Embark on an exotic journey into the wild where drops of fresh coconut water pool and puddle amidst a lush canopy of palm leaves. The floral sweetness of wild lily and frangipani blossoms awaken the senses while the warm glow of sun-bleached mango wood mingles with the rich green of dense tropical forest.
Founder Jon Bresler says of Jungle Bloom that it, "transports me to a tropical rainforest where I'm enveloped by all its lush aromas and tranquil sounds, and I find myself at peace."
Jungle Bloom is an exotic fragrance that features three accords. An accord blends multiple fragrance notes to create something unique and distinctive. Coconut water, wild lily, and mango wood make up the inviting fragrance that is the Jungle Bloom experience.
When you first light a Jungle Bloom candle, you'll be greeted by the scent of Jungle Air Accord, accented with bright notes of bergamot, cucumber, palm leaf, and Anjou pair. Within moments, woody notes of bamboo and mango wood start to peak through accompanied by floral notes of water lily, frangipani, and Bird of Paradise. As these scents fade, you're left with a lasting impression of coconut water blended with warm notes of sandalwood, vanilla, and vetiver.
Enjoy Jungle Bloom in Two Sizes
Fill your home with the warm and tropical fragrance of Jungle Bloom with scented candles in two different sizes. The 6.5 oz. Classic is perfect for the bedroom or guest bath while the larger 15.5 oz. Signature is ideal for the living room or foyer.
Key ingredients in LAFCO's fragranced candles include:
Solid soy wax, an eco-friendly alternative to palm wax
Essential oil-based fragrance for a calming and restorative experience
100% cotton wick for a clean burn
A touch of paraffin wax to enhance fragrance delivery
All LAFCO fragranced candles are delivered in beautifully designed, handblown glass vessels. Jungle Bloom is presented in a deep green vessel to complete the tropical rainforest vibe. Once you've finished your Jungle Bloom candle, clean and repurpose the vessel as an element of your home décor.
Create a Tropical Ambiance in Your Home
View this post on Instagram
As the weather starts to warm, lighting a Jungle Bloom candle will transport you to your favorite tropical location. Complete the scene by pairing Jungle Bloom with complementary fragrances.
Jungle Bloom pairs well with the following LAFCO fragrances:
Can't decide which of the fragrances above to try with your new Jungle Bloom candle? Why choose just one when you can sample three at once?
With the LAFCO Discovery Trio, you can enjoy three sample-sized candles from LAFCO's vast collection in a custom set of your choosing. Select from over 30 unique fragrances and pay just $16 with free shipping included. If you find a fragrance you love, you'll receive $16 off your next full-sized purchase.