Every June is Pride month, celebrated annually to commemorate lesbian, gay, bisexual, and transgender pride. This year, LAFCO is partnering up with Hetrick-Martin Institute (HMI) in support of LGBTQIA+ youth.
In solidarity with the LGBTQ+ community, LAFCO is donating 10% of their proceeds to HMI between June 1st and June 7th. Learn more about Hetrick-Martin Institute and how you can help raise awareness and show support for the LGBTQIA+ community in your area.
Hetrick-Martin Institute for LGBTQIA+ Youth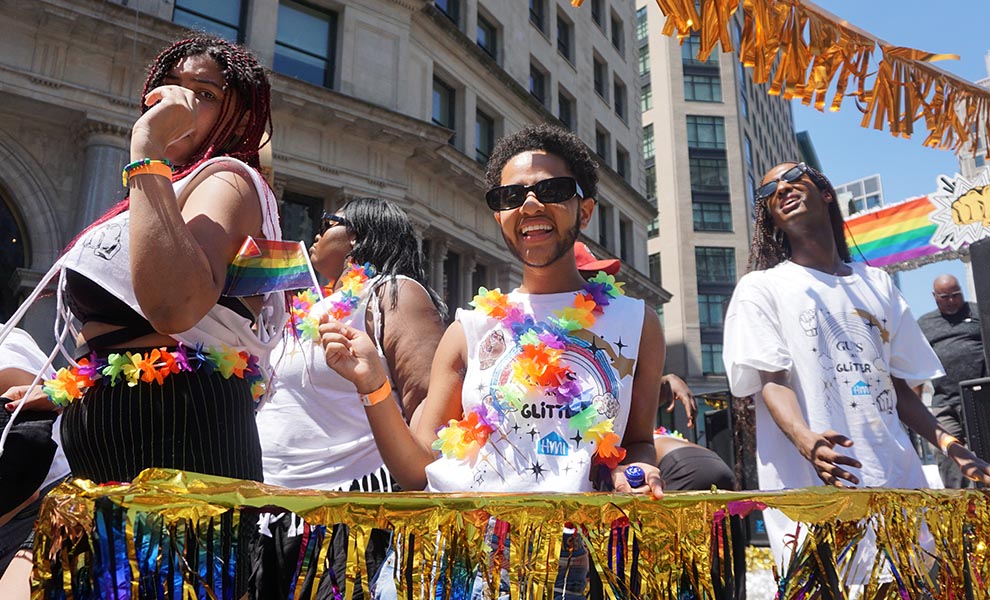 Founded in 1979 by partners Dr. Emery Hetrick and Dr. Damien Martin, Hetrick-Martin Institute works to create an environment where all young people, regardless of sexual orientation or identity, feel safe and supported. The organization serves lesbian, gay, bisexual, transgender, questioning, intersex, and asexual youth between ages 13 and 24 as well as their families.
The nation's oldest organization helping queer youth, HMI began as a small group of concerned adults who created what was then known as the Institute for the Protection of Lesbian and Gay Youth (IPLGY). The organization was renamed in 1988 in honor of its founders and their lifelong commitment to serving some of the country's most marginalized youth populations.
In 2013, Hetrick-Martin Institute opened their Center for LGBTQIA+ Youth Advocacy and Capacity Building. The HMI Center works to influence policy and institutions, advocating on behalf of LGBTQIA+ youth. Their goal is to create supportive and accessible services for all, regardless of identity or circumstance. The center also helps elevate the voices of youth advocates.
How Can You Help?
Monetary donations enable Hetrick-Martin Institute to create a safe and supportive environment in which LGBTQIA+ youth are able to achieve their full potential. Gifts are accepted by credit card, check, stocks and bonds, or employer match. The simplest way to make a donation is through the HMI website.
This year, HMI is seeking donations to subsidize the cost of the 2024 Damien Awards. This annual awards ceremony recognizes queer and trans youth, helping increase their self-esteem as they prepare to enter the real world as adults. Make a direct donation here.
If you're local to New York City, consider volunteering at HMI events. Join a development committee, serve dinner to the youth community, lend your professional skills, or help with special events. HMI is in particular need of companies to join their Job Readiness program which offers HMI interns the opportunity to learn valuable skills like professional dress, interview skills, and resume writing.
To receive more information about volunteer opportunities, fill out the comment card on HMI's Volunteer Page.
Become an Ally In Your Community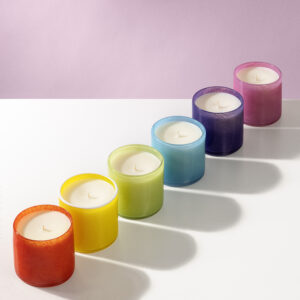 Lesbian, gay, bisexual, transgender, questioning, intersex, and asexual people deserve to feel safe, seen, and heard in their communities. While Pride month is the perfect opportunity to seek education and show support, the LGBTQIA+ community needs your help all year-round.
To learn more and to become an ally in your community, check out the Safe Zone Project (SZP). It's a free online resource for individuals hoping to explore LGBTQIA+ concepts and educators hoping to facilitate education sessions. Created in 2013 by Meg Bolger and Sam Killerman, the Safe Zone Project has been utilized by over 25,000 educators in more than 100 countries around the world.
Whether it's a financial donation made directly to Hetrick-Martin Institute, volunteering your time, or shopping the LAFCO website now through June 7th, every little bit helps when it comes to showing support for the LGBTQIA+ community.