Your home is more than just a space, it's an expression of who you are. You've meticulously chosen every piece of furniture, every work of art, and every decorative element to reflect your unique style. Yet, even with all these details in place, your home may still lack that elusive finishing touch.
That's where the power of fragrance comes in.
The right scent can elevate your living space from a simple house to a true home, adding an invisible layer of comfort and personality. It's not just about masking odors or creating a pleasant smell; it's about enhancing your emotional connection to your space. A carefully chosen fragrance can set the mood, make a lasting impression on guests, and even trigger fond memories or feelings of well-being.
To help you find that perfect olfactory complement to your home, we've curated a list of 7 LAFCO products, each expertly paired with different home styles. Whether your space exudes modern minimalism or rustic charm, there's a LAFCO fragrance that will seamlessly blend into your décor while adding that extra layer of ambiance.
Read on to discover how you can match LAFCO's luxurious fragrances with your home's unique character.
Countryside Cottage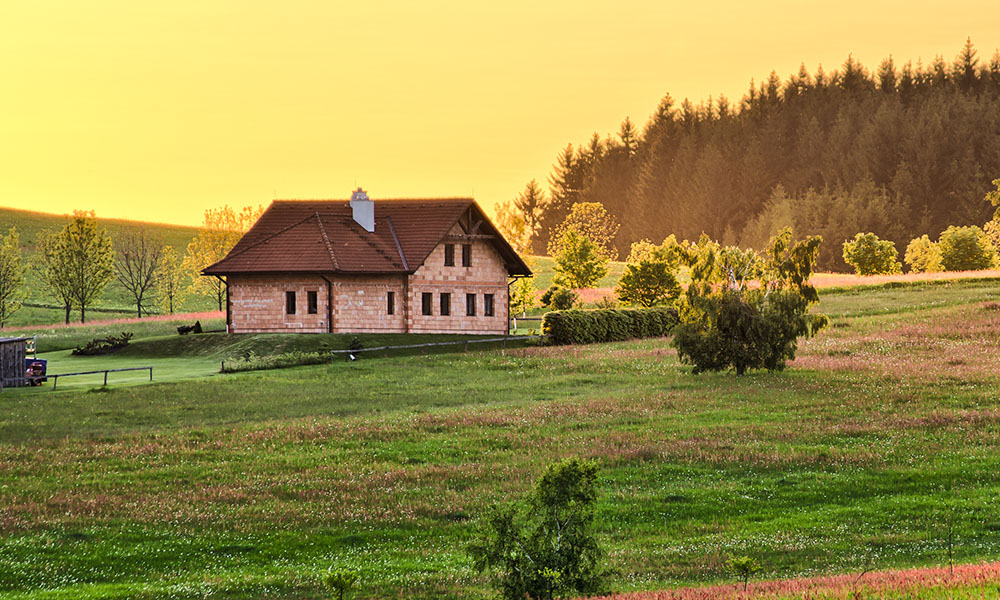 If your home conveys the laid-back allure of a countryside cottage, you're likely drawn to the warmth of reclaimed wood furniture, the comfort of mismatched linens in earthy tones, and the inviting feel of cozy throw pillows. This home style celebrates the beauty of simplicity and the freedom of individual expression—there are no hard and fast rules, just an emphasis on creating a space that feels cheerful and charming.
When it comes to fragrance, the key is to choose scents that echo the natural, rustic elements of your décor. Think warm spices, woody undertones, or herbal notes that evoke a sense of comfort and connection to nature.
Fragrance Pairing: Sage & Walnut
To perfectly complement the earthy, relaxed vibe of a countryside cottage, we recommend Sage & Walnut. This fragrance is a warm embrace for your home, featuring a harmonious blend that captures the essence of rustic living.
The top notes of orange, peppermint, and star anise offer a hint of freshness, while the heart of floral lavender adds a touch of softness. The base notes of rich sandalwood, cedar, and pine ground the fragrance, creating a well-rounded aroma that feels both welcoming and authentic. It's the ideal scent to enhance the natural beauty and charm of your countryside cottage.
Beachy Bungalow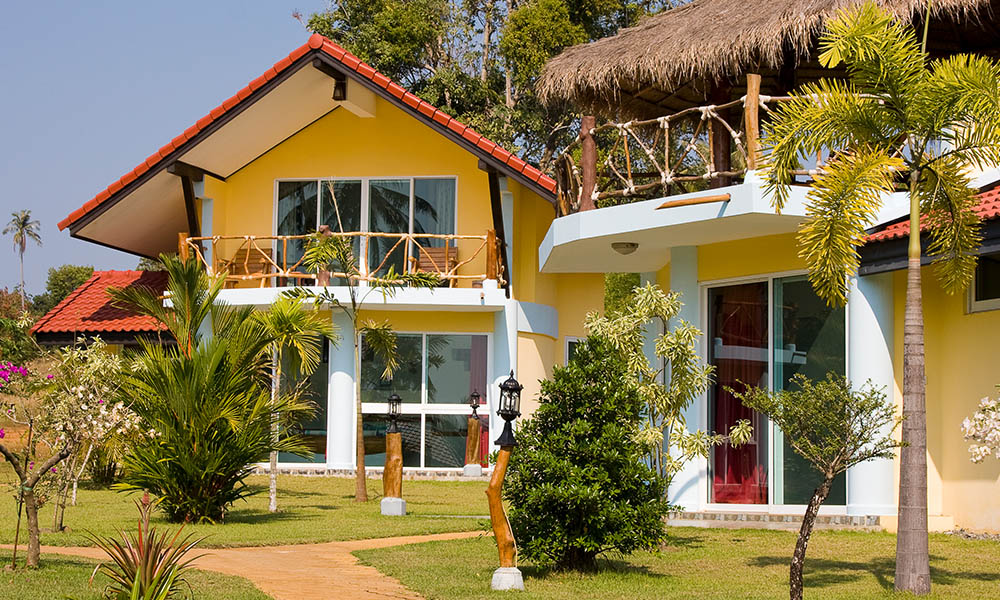 The beachy bungalow style is the epitome of effortless freshness. It's a design approach that shuns the clutter of heavy furniture and shelves crammed with knickknacks, opting instead for a clean, simple aesthetic. Light colors, open spaces, and natural textures are the hallmarks of this breezy home style. Whether your home overlooks the ocean or you're miles away from the nearest beach, the right fragrance can infuse your space with that coveted seaside ambiance.
For those who love the beachy bungalow vibe, a fragrance that captures the essence of the ocean can be the perfect finishing touch. Imagine being able to breathe in the invigorating scent of fresh sea air without ever having to leave your home. That's the power of a well-chosen room mist.
Fragrance Pairing: Marine
To perfectly capture the airy, relaxed atmosphere of a beachy bungalow, we recommend the Marine fragrance. This scent is like a refreshing ocean breeze bottled up for your enjoyment.
The top notes of bright bergamot and tangy rhubarb offer an immediate lift, while the heart of the fragrance features the salty sweetness of jasmine and water lily. The marine accord ties it all together, creating a fragrance blend that's as invigorating as a walk along the shoreline. It's the ideal way to bring the tranquil, rejuvenating spirit of the ocean right into your home.
Modern Minimalist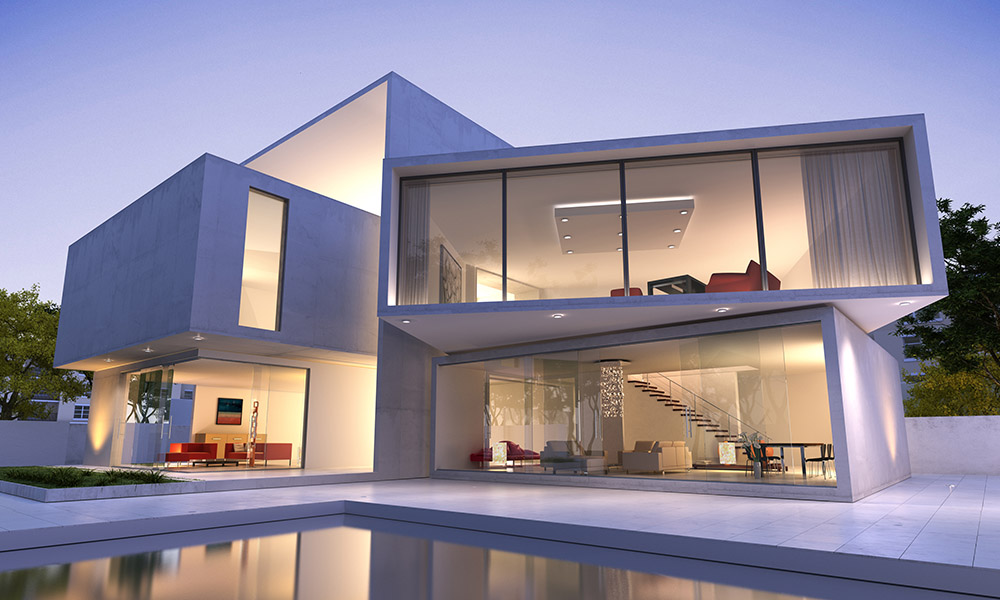 For those who find beauty in simplicity, the minimalist style is a perfect match. This design approach focuses on sleek practicality, eliminating unnecessary elements to create a space that's both functional and aesthetically pleasing. When it comes to fragrance, the minimalist home calls for something equally clean and uncomplicated. Think bright citrus notes or invigorating herbal scents that enhance the space without overwhelming it.
A reed diffuser is an excellent choice for the minimalist home. It offers a long-lasting fragrance solution that's as subtle as it is effective. Plus, it allows for a degree of customization—simply flip the reeds before guests arrive to infuse your space with a burst of fresh scent.
Fragrance Pairing: White Grapefruit
To complement the clean lines and uncluttered aesthetic of a minimalist space, we recommend the White Grapefruit fragrance in our diffuser.
This scent is a breath of fresh air, featuring crisp citrus notes of grapefruit and orange that instantly brighten up the room. These are beautifully balanced with the subtle green notes of fern and the sweetness of rhubarb, all grounded by the warmth of applewood. It's a fragrance blend that's as fresh and uncomplicated as the minimalist style itself, making it the perfect choice for those who appreciate the art of less is more.
Rustic Cabin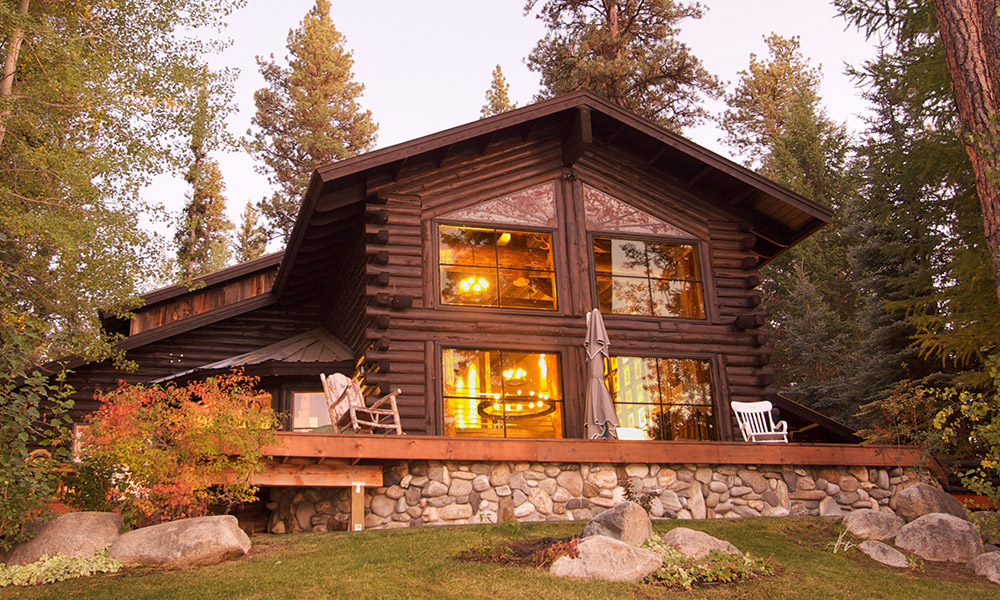 If your home feels like a rustic cabin retreat, you're likely drawn to the cozy ambiance created by vintage furnishings and the comforting crackle of a fireplace. This style is all about warmth, comfort, and a connection to nature, making it the perfect backdrop for fragrances that echo these sentiments. Woody, spicy, or earthy scents can enhance this homey atmosphere, adding another layer of sensory delight.
Candles are an excellent choice for the rustic cabin style, as they not only infuse the space with a soothing aroma but also contribute to the overall ambiance with their soft, natural glow.
Fragrance Pairing: Retreat
To enrich the warm and inviting atmosphere of a rustic cabin, we recommend the Retreat fragrance. This luxurious blend offers a complex yet harmonious array of scents that resonate with the rustic aesthetic.
Earthy notes of matcha provide a grounding base, while herbal clary sage adds a touch of freshness. Spicy ginger and sweet rhubarb introduce a bit of complexity, and the entire fragrance is rounded out by the warming undertones of palo santo and guaiac wood. It's a scent that feels like a warm embrace, making it the perfect complement to the cozy sanctuary you've created in your rustic cabin home.
Vintage Colonial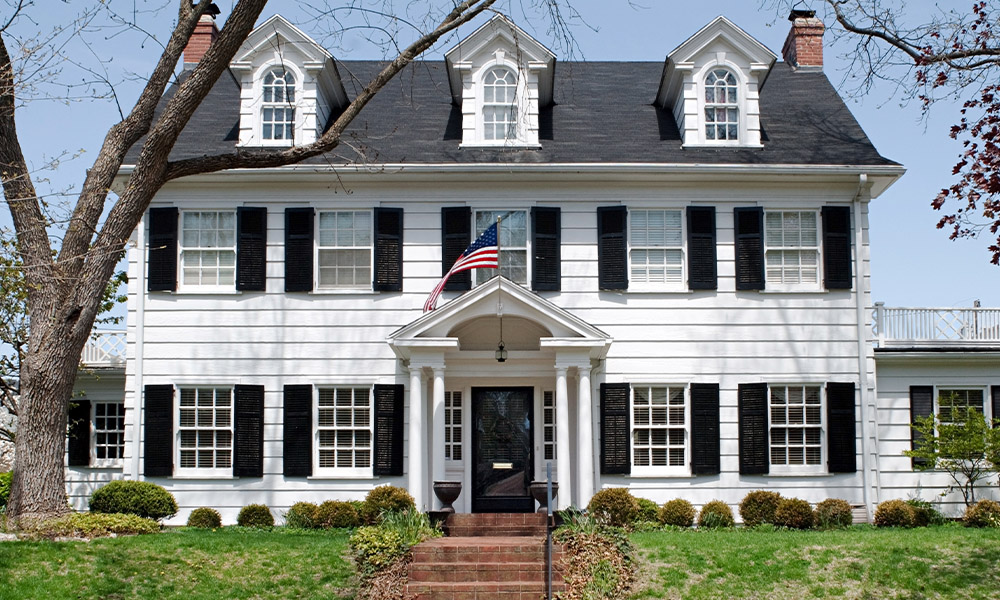 If your home is styled in the vintage colonial aesthetic, you're no stranger to the classic elegance that defines this décor scheme. Original wood detailing, built-in furnishings, and dramatic wallpaper are likely key elements in your space. With such a rich and traditional backdrop, the fragrance you choose should be equally impactful, capable of both complementing and elevating your home's character.
For rooms adorned with dark wood and opulent furnishings, consider sparkling citrus notes to introduce a sense of brightness and balance. If you're looking to honor the traditional feel of your vintage colonial home, classic floral or herbal tones are a fitting choice.
Fragrance Pairing: Champagne
To perfectly accentuate the timeless elegance of a vintage colonial home, we recommend the Champagne fragrance. This scent is luxurious without being ostentatious, offering a delightful blend that's as sophisticated as it is invigorating.
The fragrance opens with a lively burst of mandarin, raspberry, and grapefruit, immediately capturing your attention. As it settles, it reveals a more nuanced character, with undertones of verbena, vetiver, and rose adding depth and complexity. It's a fragrance that makes a statement, much like the vintage colonial style itself, making it the ideal choice for those who appreciate the finer things in life.
Contemporary Chic
For those who gravitate toward a contemporary chic style, staying ahead of trends is part of the appeal. This design approach often features a neutral base, allowing for flexibility and easy updates. Statement pieces—whether they're brightly colored window treatments or eye-catching artwork—serve as the focal points that keep your space feeling fresh and on-trend. To complete this modern look, a timeless fragrance can add that final layer of sophistication.
Fragrance Pairing: Chamomile Lavender
To seamlessly blend with the modern flair of a contemporary chic home, we recommend the Chamomile Lavender fragrance. This scent is both soothing and invigorating, offering a balanced blend that's perfect for a home that's always evolving.
The fragrance opens with effervescent top notes of bergamot and calming chamomile, setting a welcoming tone. Herbal notes of lavender and rosemary add depth, while hints of fresh eucalyptus and sweet honey flower provide a complex finish. It's a fragrance that's as dynamic and versatile as your contemporary chic style, making it the perfect choice for those who love to keep things current.
Boho Chic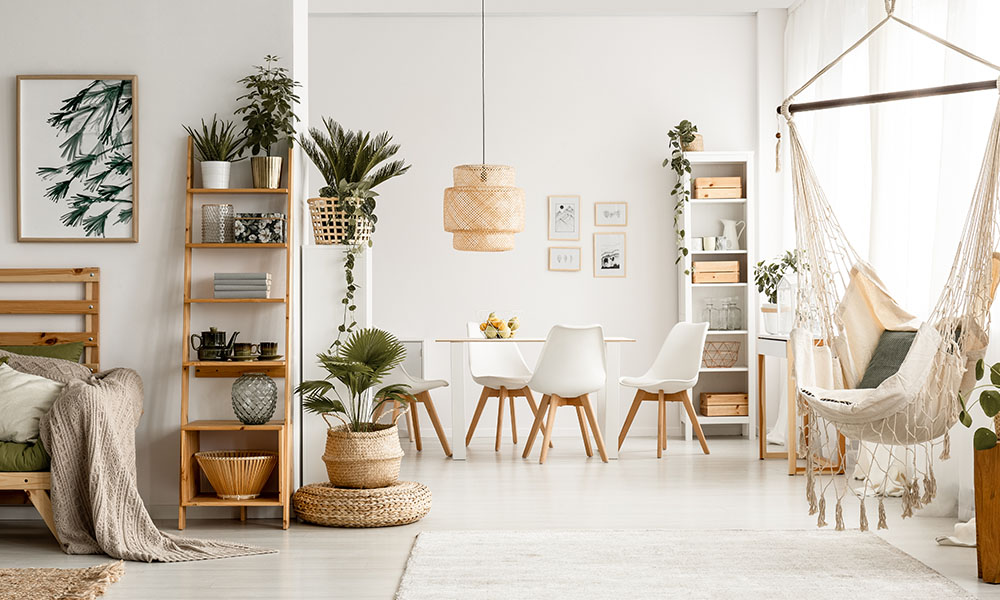 If your home is styled in the Boho Chic aesthetic, it's likely a vibrant sanctuary that reflects your unique personality and free spirit. This style often incorporates natural design elements, handwoven fabrics, and bespoke furnishings to create a space that's as eclectic as it is inviting.
When it comes to fragrance, the scent you choose should resonate with the energy-balancing ethos of the Boho Chic style.
Fragrance Pairing: Amber Black Vanilla
To harmonize with the eclectic and expressive nature of a Boho Chic home, we recommend the Amber Black Vanilla fragrance. This scent is a warm embrace for your senses, offering a complex yet balanced aroma that perfectly complements the Boho Chic aesthetic.
The fragrance opens with bright and uplifting notes of lemon, orange, and raspberry, immediately setting a welcoming tone. These are beautifully balanced by subtle floral nuances, adding a touch of softness to the blend. The base notes of rich amber, earthy patchouli, and creamy vanilla provide depth and warmth, grounding the fragrance in a way that feels both comforting and invigorating. It's the ideal scent to enhance the free-spirited, energy-balanced atmosphere of your Boho Chic home.Top of FormBottom of Form
The right fragrance has the power to transform the ambiance in your home, but there may not be just one perfect fit. If you can't decide which fragrance to choose, sample your top three picks with the LAFCO Discovery Trio.
Select from 30 of LAFCO's most popular fragrances and try them out at home. Once you've found the right one, use the included promo code to receive $20 off any full-sized purchase.