As the country deals with the effects of a difficult year, millions of people continue to find themselves working from home. If you've always worked in a traditional office setting, the idea of working at home may sound like a dream. A few weeks (or even days) into it, however, you come to realize that working from home comes with a whole different set of challenges.
Not having to fight traffic to get to the office in the morning is great, and you may not even have to change out of your pajamas anymore. When you lose the distinction between home and workplace, however, things can get tricky and you may find working at home isn't quite what you initially expected.
Though working at home can have its issues, nothing is impossible if you're willing to put in a little effort. Read on to learn some creative ideas for creating a dedicated workspace and some tips to maximize your productivity with LAFCO fragrances.
Create a Dedicated Workspace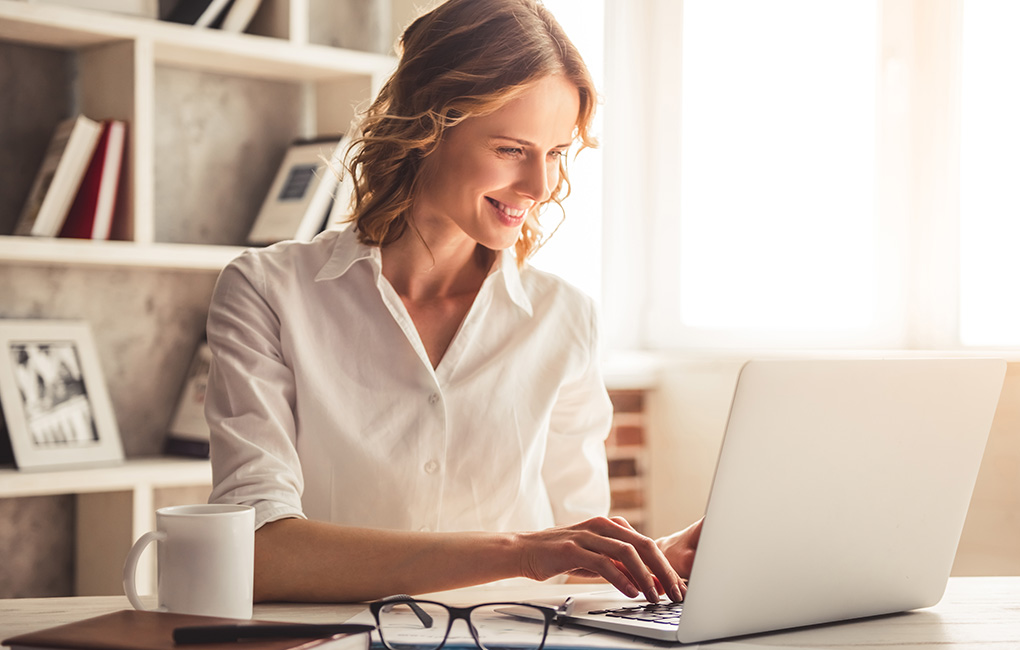 Even though your commute may only amount to the distance between your bedroom and the kitchen table, it's important to draw a line between home and work – even if they are literally the same place.
One of the best things you can do early on when you start working from home is establish a routine. You may have a little more freedom when it comes to the hours you actually work, but it's important to create a schedule and stick to it. You don't necessarily need to get up at the crack of dawn anymore to beat rush hour, but you should at least get up and moving at the same time each day and dedicate a certain portion of your day to work.
If you have room in your home, it's also a good idea to create a dedicated workspace. An unused area like the guest room or an empty corner of the dining room is perfect – you don't necessarily need walls, but it helps to have a physical space you go to work that you can leave at the end of the day.
Set up your workspace to minimize distractions and make sure you have everything you need within reach. Don't forget to add a few personal touches as well like a LAFCO reed diffuser or scented candle.
Maximize Productivity with Fragrance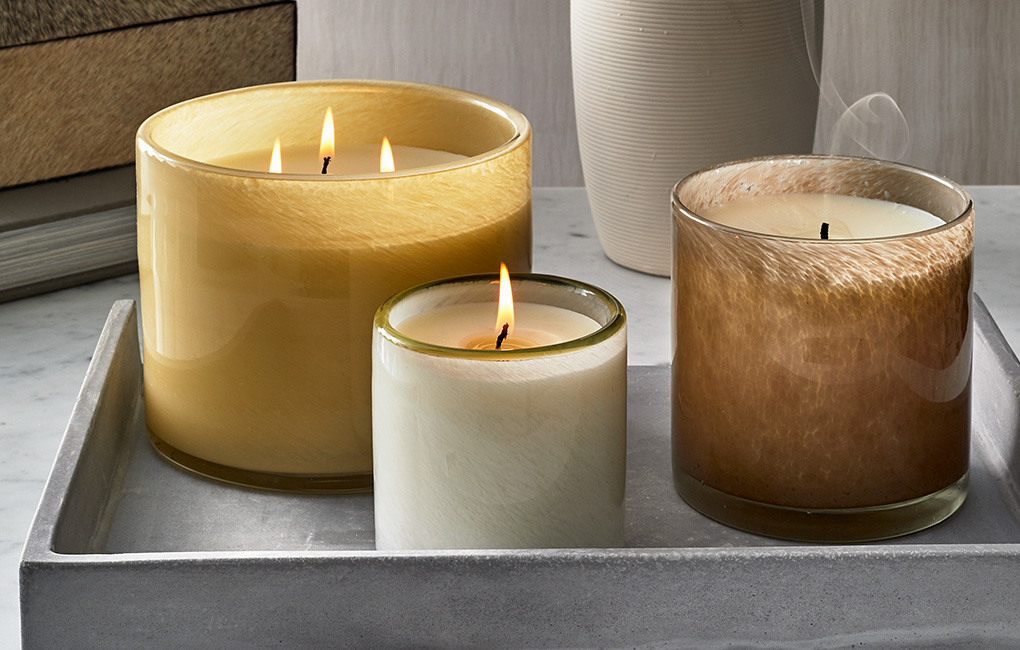 When creating your home workspace, it's all about the details. You'll probably start with a desk and a comfy chair then add the essentials like your computer, a desk lamp, and tools for organization. You may even add some décor elements like a scented candle or a framed family photo. What you're probably not thinking about when setting up your home workspace is the ambiance, but maybe you should.
As humans, our sense of smell may not be our strongest sense, but it plays a bigger role in everyday life than we often realize. Certain fragrances have the power to affect your emotions, your mood, and even your memory. With LAFCO fragrances, you can harness the benefits of aromatherapy to turn your home workspace into a stress-free environment where you can focus and be productive.
Here are some of the top LAFCO fragrances to try when working from home:
Ambiance is more than a color palette or décor scheme – it encompasses the tone and atmosphere of the space. The right fragrance can transform your impromptu home office into a comfortable workspace separate from the stresses of everyday life where you can focus and be productive.
If you're not sure what scent might work best in your new home office, use the LAFCO Fragrance Finder to pick the perfect fragrance by answering a few simple questions.