Fragrance has the power to transport us to different times and places, and can evoke powerful emotions and memories. That's why it can be essential in setting the mood for a romantic evening.
The right fragrance can evoke feelings of warmth, comfort, and intimacy, creating the perfect atmosphere for a romantic night in with your loved one.
From relaxing lavender to the sweet and warm aroma of vanilla, there are many different fragrances that can help to create a romantic ambiance in your home. Whether you prefer to use candles, diffusers, or room mists, the options for incorporating fragrance into your romantic evening are endless.
Discover how you can use fragrance to enhance the ambiance of your home and create a memorable and romantic evening with your partner.
How Fragrance Affects Mood
What comes to mind when you think of words like "comfort" or "love?" These words might conjure imagery – a memory from your childhood when you felt safe and protected – or they might bring to mind a specific scent. Warm chocolate chip cookies fresh from the oven. A hint of your partner's cologne lingering on their favorite sweater.
There is a clear link between fragrance and memory, so it only makes sense that fragrance might also be connected to mood.
Depending on the memory it's linked to, a certain smell can change the way you feel. It might induce a sense of calm that enables you to relax or even give you a burst of energy and motivation. Fragrance can even play a role in creating an ambiance that inspires romance and encourages the strengthening of a connection between two people.
How to Use Fragrance to Inspire Romance
Though individual preferences vary, certain scents are thought to have more potent aphrodisiac effects than others.
Some of the most romantic scents include rose, jasmine, musk, and vanilla. Delicate floral fragrances are often correlated with romance while richer scents sometimes described as masculine have a more sensual, sexy quality to them.
Here are a few simple tips to create a romantic ambiance at home:
Place a reed diffuser in the entryway to set the tone from the moment your partner walks in the door – choose a subtle floral fragrance to set the scene.
Offer your partner a back massage – add a few drops of vanilla or jasmine essential oil to your preferred massage oil.
Prepare a special meal – your partner's favorite – to create a warming atmosphere and to fill the home with the smell of delicious food.
Dim the lights and decorate the dinner table with fragranced candles – arrange them on top of a mirror to create a centerpiece that reflects the candlelight and sets the mood.
Add romance-inspiring aromatics like rose petals, vanilla extract, and dried fruit peels to a pot of simmering water on the stove to fill the home with fragrance.
When it comes to setting the mood, a little bit of fragrance goes a long way. It's worth making the investment in high-quality fragrance. Synthetic fragrance from cheap candles easily becomes overwhelming and might even destroy the romantic atmosphere you've worked so hard to create.
Set the Mood with 5 LAFCO Fragrances
Whether you're building a Valentine's Day gift basket or setting the stage for a romantic dinner at home, the following LAFCO fragrances are perfect for the occasion. All LAFCO fragrance solutions are made with pure, essential oil-based fragrance and other high-quality ingredients.
Try the following LAFCO fragrances to set the mood this Valentine's Day:
The delicate scent of pink peony blends effortlessly with soft camellia petals in this floral fragrance. Top notes of rain mist and cassis berry create an uplifting initial impression while undertones of floral musk create a lasting finish.
Presented in a frosted pink art glass vessel, this fragranced candle will be right at home with other Valentine's Day decorations. Enjoy this fragrance in the 6.5-ounce Classic and 15.5-ounce Signature candle sizes and in the Signature reed diffuser.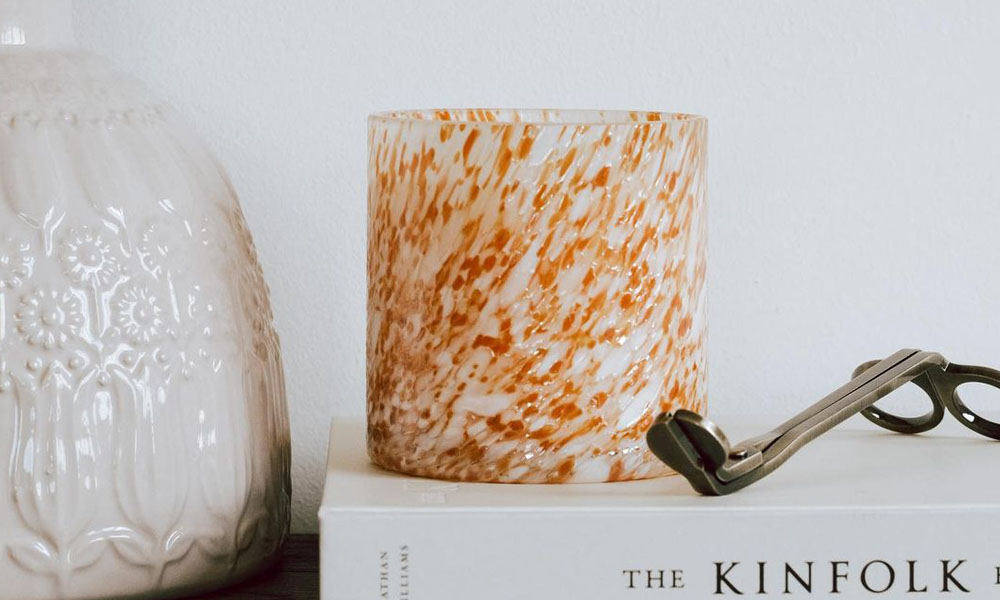 Orange blossom absolute is the foundation for this romantic fragrance. Sparkling notes of tangerine and tangy cassis accent the subtle scent of the bitter orange tree's sweet white flowers. As the fragrance develops, you notice undertones of warm musk and blond woods.
Part of the Absolute Collection, this candle is presented in a marbled orange glass vessel. At 15.5 ounces, this candle offers a generous burn time up to 90 hours.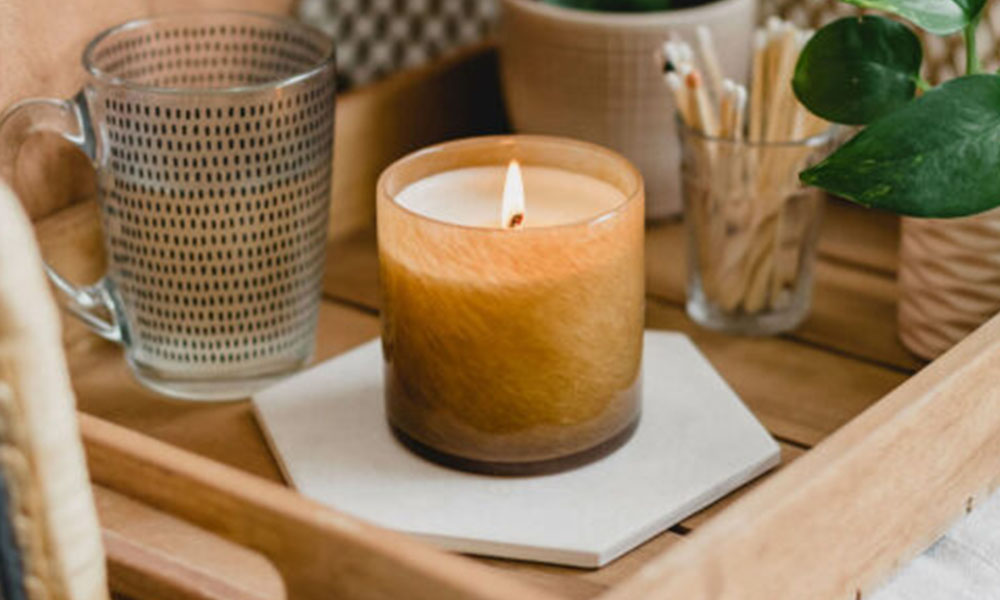 Create a sensual ambiance with this rich fragrance featuring notes of jasmine, black vanilla, and sandalwood. Built on a background of warm vanilla and amber, this fragrance unfolds to reveal spicy notes of clove, bright hints of orange, and sweet notes of raspberry.
Presented in a neutral brown vessel, this Signature reed diffuser comes with 15 ounces of pure, essential oil-based fragrance and a set of hand cut reeds to provide up to a year of continuous fragrance.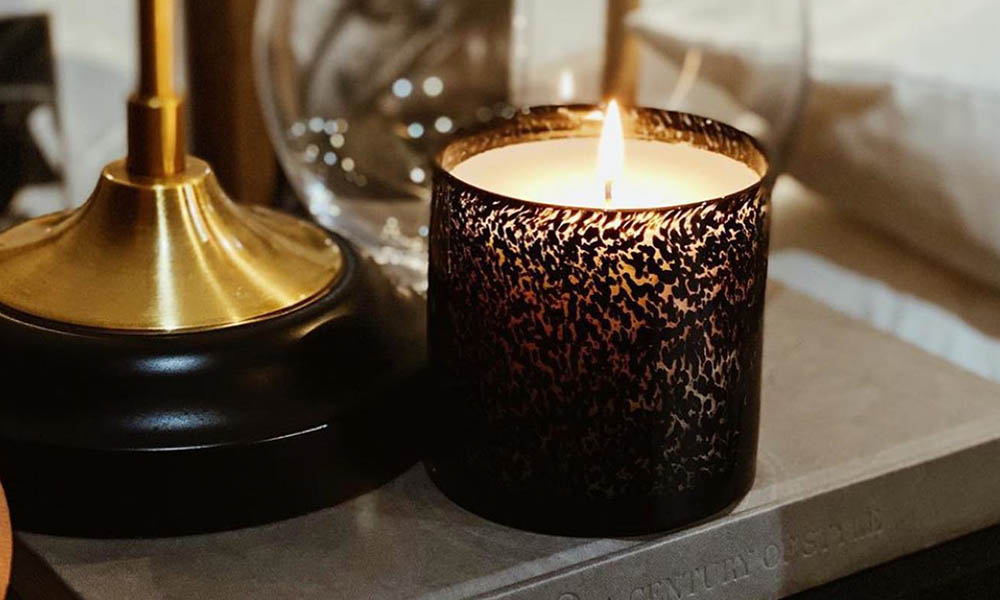 Romance is more than a feeling – it's an ambiance. This fragrance features the sweet, velvety aroma of tobacco flower and osmanthus entwined with black currant, myrrh, patchouli, and cedarwood. Perfect for the bedroom, this candle is presented in a mottled black art glass vessel that reflects the warm glow of a gently flickering flame.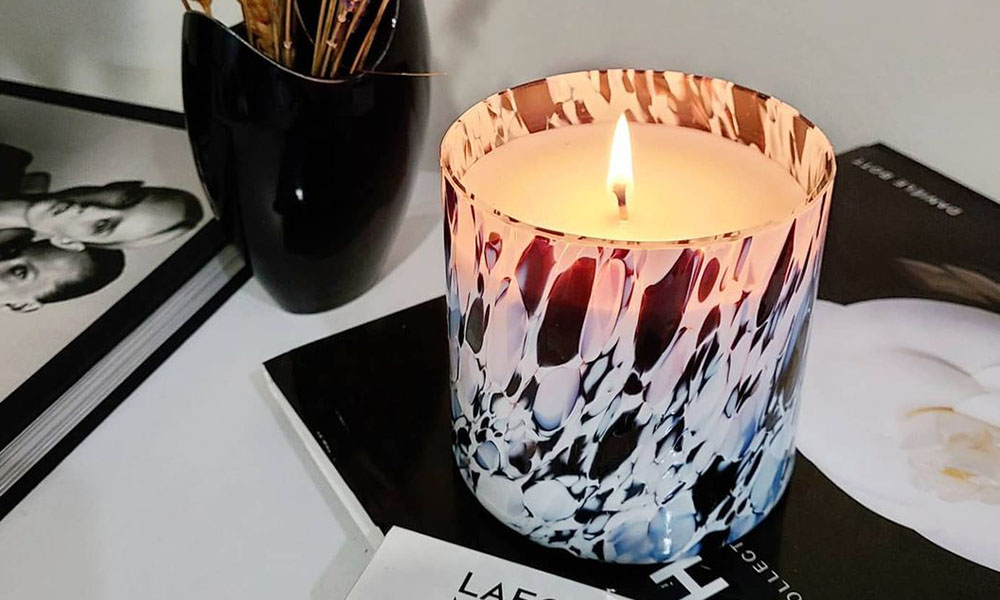 This fragrance blends the herbaceous aroma of sage and chamomile with juicy red currant and earthy galbanum. Warm notes of cedar, orris, and oud create depth and bring an air of warming ambiance as you inhale deeply this luxurious fragrance.
Part of the Absolute Collection, this reed diffuser is presented in a marbled glass globe with hand cut reeds. Enjoy up to a full year of lasting fragrance.
Looking for the perfect Valentine's Day gift? Fresh flowers fade after just a few days but a LAFCO scented candle fills the home with fragrance for weeks on end. Shop the floral fragrance collection to find a gift your sweetheart will love.