Close your eyes and picture your perfect summer. What do you see? Maybe you imagine yourself sitting on a sandy beach with the warm marine air ruffling your hair. Perhaps you picture yourself seated on an airy patio with a bottle of wine and your partner by your side. There's no standard recipe for a perfect summer because what makes it perfect is that it's yours.
At LAFCO, we want to help you live life to its fullest and that means wringing every drop of enjoyment out of it you can. Life passes quickly, so take a deep breath and cherish the fragrance of summer while you can. When you're feeling the heat of summer bearing down and you need a quick escape from reality, light your favorite LAFCO candle and let the luxurious fragrance transport you to another world.
Whether you're craving a breath of Fresh Cut Gardenia or lusting for the scent of French Lilac, LAFCO has the perfect summer fragrance for you. Read on to learn about new LAFCO products and to see our top picks for the 8 best summer fragrances.
New LAFCO Products to Try This Summer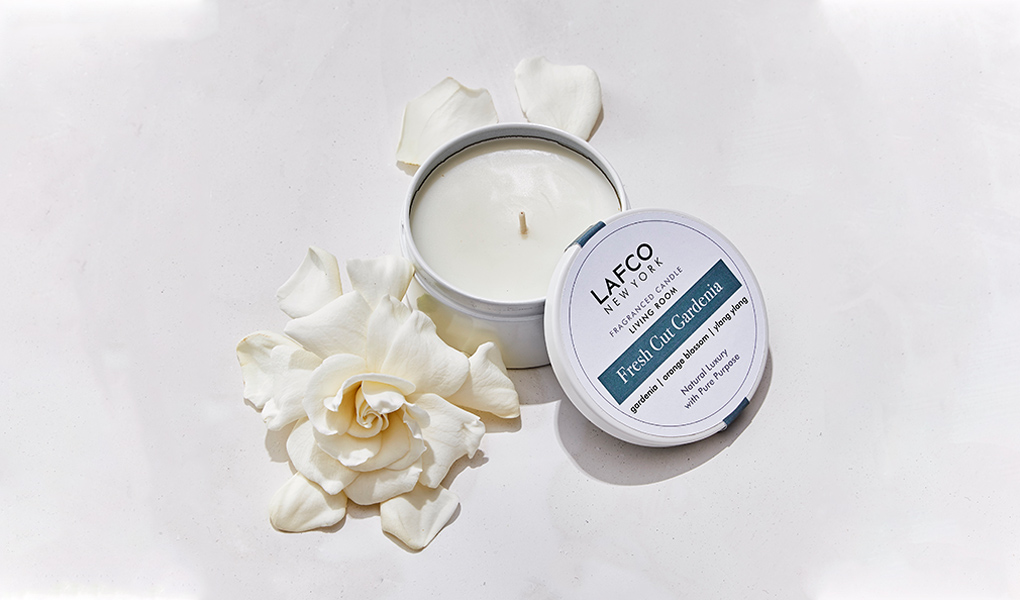 Breathe in the scent of summer with new LAFCO candle pairings or sample fresh summer fragrances with a 4-ounce travel candle. Our candle pairings come in 6.5-ounce and 15.5-ounce sizing, consisting of two complementary fragrances like Fresh Cut Gardenia and Water Hyacinth. Each pairing features two of our premium hand-poured candles in art glass vessels made with naturally derived soy wax. Enjoy a clean, non-toxic burn thanks to a 100% cotton wick and a 50- to 90-hour burn time.
In many areas, heat is accompanied by humidity but the recent emphasis on hand-washing may be making your hands drier than usual this summer. Switch to LAFCO liquid soap in summer-friendly scents like Champagne or Chamomile Lavender to cleanse your skin while moisturizing and protecting it. Enriched with wheat proteins for all-day moisture retention and made with cold-pressed extra virgin olive oil, LAFCO liquid soap leaves your skin fresh, clean, and luxuriously fragranced. Follow up with a pump of LAFCO hand cream for an added boost of reparative hydration.
The Best LAFCO Summer Candles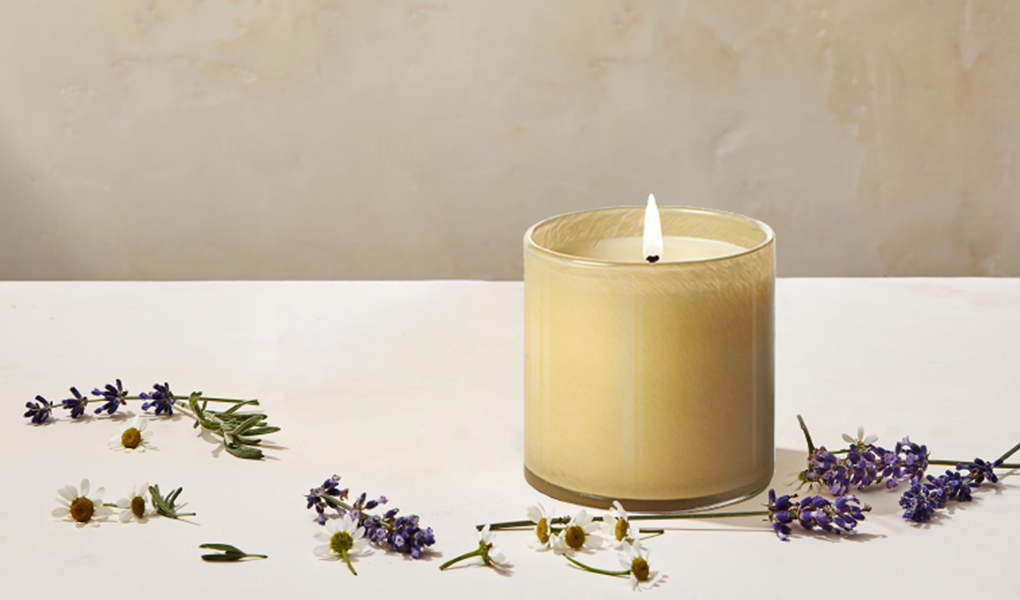 Nothing says summer like a garden bursting with fresh blooms. Floral fragrances from LAFCO will have you basking in the summer sun, no matter what time of year it actually is. If you're looking for the perfect scent to make the most of the seasons, we've got a selection of candles for you to try.
Here are our 8 favorite summer candles for 2020:
If none of these scents strike your fancy, you'll be glad to know LAFCO has plenty more to choose from. Use the Fragrance Finder to be paired with your perfect fragrance or shop the selection of travel candles, gift sets, and candle duos to try something new.