Whether you're looking for a quiet oasis to get a little work done or simply to relax in private, the den is where you go. Though some know it by other names like the family room or the library, the den can be whatever you need it to be. The final step in transforming it into the most relaxing room in the house is to add a touch of fragrance.
The right fragrance can change the ambience in your home, transforming a small, secluded room into a cozy hideaway. With relaxing fragrances like lavender, chamomile, and amber you can turn your den into your own personal space where you can retreat within your own home.
How to Find the Right Fragrance
When it comes to customizing your den, the options are endless. Think about what you hope to accomplish in this room before you choose your furnishings. For some, the den is akin to a library – home to shelves upon shelves of books with a comfy chair in the corner for reading. For others, it's a private workspace or simply a place you can rest and relax.
The key to finding the right fragrance for your den is to imagine yourself in it. When you picture yourself in the den, what is the energy like? Are you trying to focus on a project or finish up some work? Are you trying to escape the frenzy of family life with a little personal time? Are you enjoying a hot cup of tea with a good book? There's no wrong answer but your answer will help you make decisions about how to decorate your den and what fragrance to choose.
If you're looking for a simple way to turn your den into a private oasis of calm, consider using relaxing fragrances like chamomile or lavender. Bring warmth to the room with undertones of amber or vanilla. You might even consider woody fragrances like cedar or redwood for a unique depth of fragrance.
Try These LAFCO Fragrances in Your Den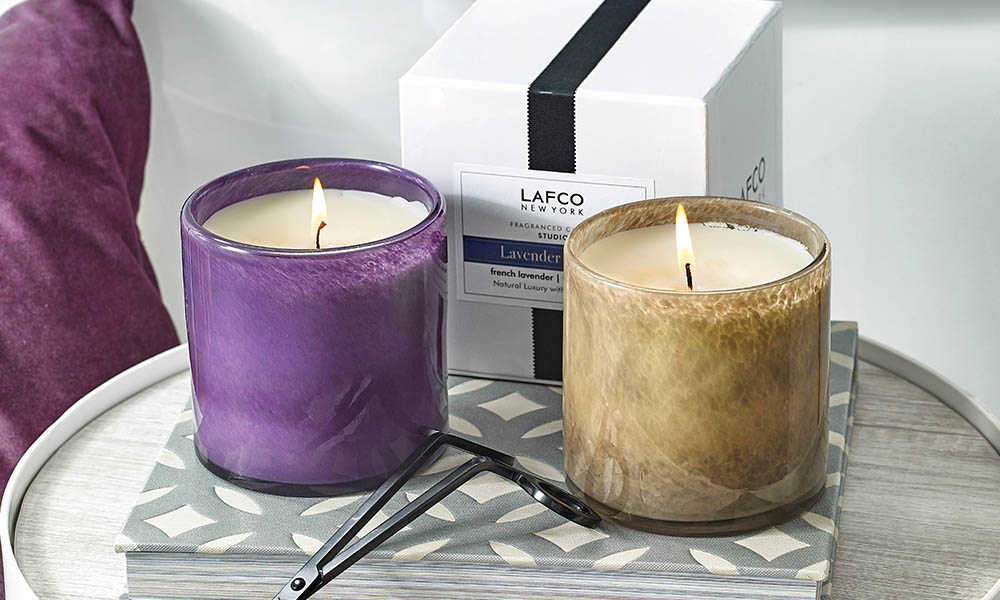 You may be surprised by how something as simple as a new fragrance can transform the den into an oasis of calm where you can relax or focus on work. Whatever atmosphere you're trying to create in your den, LAFCO has the perfect fragrance to make it happen.
Here are the top 6 fragrances to try in your den:
Every LAFCO product is made with premium essential oil-based fragrance and other high-quality ingredients to ensure a luxurious experience with long-lasting scent. If you're not sure which fragrance is right for your den, try three of them for just $16 with the LAFCO Discovery Trio. Enjoy three sample-sized candles with free shipping and receive $16 off your next full-size purchase as an added bonus.