When you're feeling restless or having trouble sleeping, a warm mug of chamomile tea might help relax your mind. This herbal remedy dates back centuries, all the way to ancient Egypt, Greece, and Rome. Not only does chamomile have a long history of use in traditional medicine for anxiety relief, but it has also been used to soothe digestive upset, relieve skin conditions, and even speed healing.
When it comes to herbal remedies, the dried flowers of the chamomile plant are used often but there is another application to consider. Chamomile essential oil can be used topically or internally, but the most effective use is inhalation through various modes of aromatherapy.
What is Chamomile?
When you hear the word chamomile, you probably picture a steaming mug of tea with a wedge of lemon. Chamomile is a daisy-like plant belonging to the Asteraceae family often used in traditional medicine and herbal infusions. The two most popular species are Matricaria chamomilla or German chamomile and Chamaemelum nobile or Roman chamomile.
Both Roman and German chamomile grow wild in various regions throughout the world. Roman chamomile is an evergreen perennial plant often used as ground cover because it grows low to the ground. German chamomile is not perennial, and it has a sweet, straw-like fragrance while Roman chamomile as a light, apple-like fragrance.
Chamomile tea is an herbal infusion made using the dried flowers, widely used in traditional medicine for fever, inflammation, insomnia, and gastrointestinal disorders. Chamomile essential oil is extracted from the flowers as well, more commonly used in cosmetics and aromatherapy. The medicinal properties of chamomile are related to a number of natural chemical compounds.
The Health Benefits of Chamomile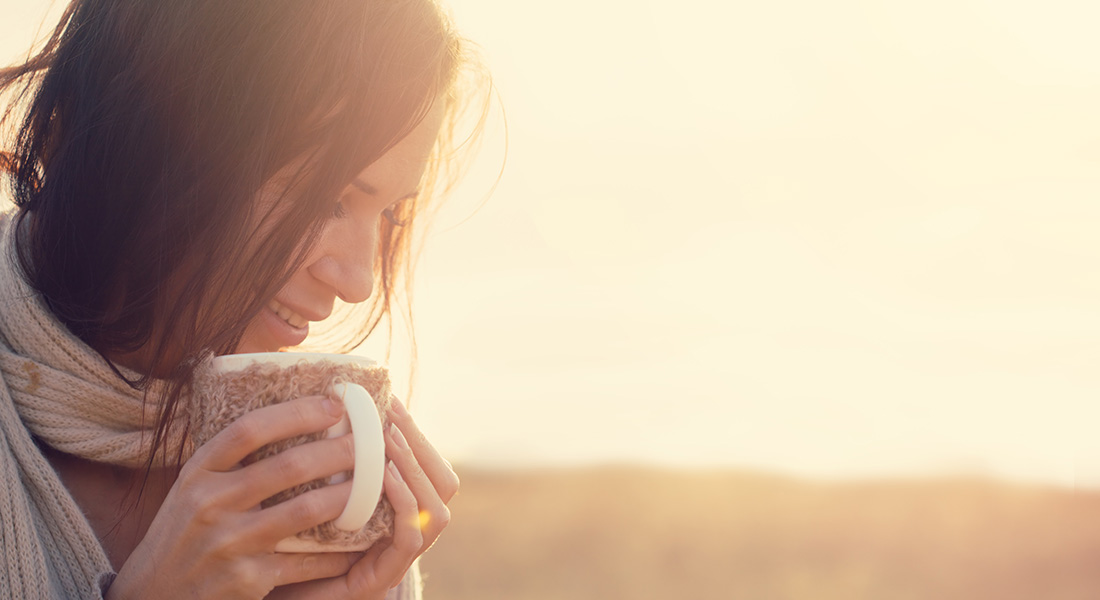 Medicinally speaking, both chamomile varieties are used to treat fever, inflammation, and digestive issues – they are also used to soothe and calm the skin. Chamomile contains natural analgesic, antibiotic, antibacterial, and sedative properties. When it comes to the specific chemical properties, however, the two varieties have some differences.
German chamomile essential oil offers the following benefits:
Calms dry, flaky, and irritated skin conditions
Promotes healing and regeneration of damaged skin
Stimulates the liver, kidneys, and gall bladder to remove toxins
Supports improved and regulated digestion
Calms the mind and body from menstrual and menopausal issues
Both Roman and German chamomile contain terpenoids which offer antibacterial and benefits. One of the primary chemical differences between Roman and German chamomile is their chamazulene content. Chamazulene is an anti-inflammatory compound closely associated with skin benefits. German chamomile has higher concentrations of chamazulene and, as a result, the oil often takes a blue tinge. Roman chamomile oil has high levels of esters and a pale yellowish blue color.
Here are some of the benefits of Roman chamomile essential oil:
Provides relief from sore muscles, headaches, and migraines
Improves quality of sleep, relief from insomnia
Calms mood swings, may relieve colic in children
Relieves mucus congestion and seasonal allergy symptoms
Supports digestive health like gas, reflux, and indigestion
If you were going  to boil down the benefits of chamomile into a single word, that word would be "calming" or "relaxing." Chamomile has mild sedative qualities – it relieves anxiety and depression by promoting relaxation. It may help reduce symptoms of insomnia as well.
Ways to Enjoy Chamomile at Home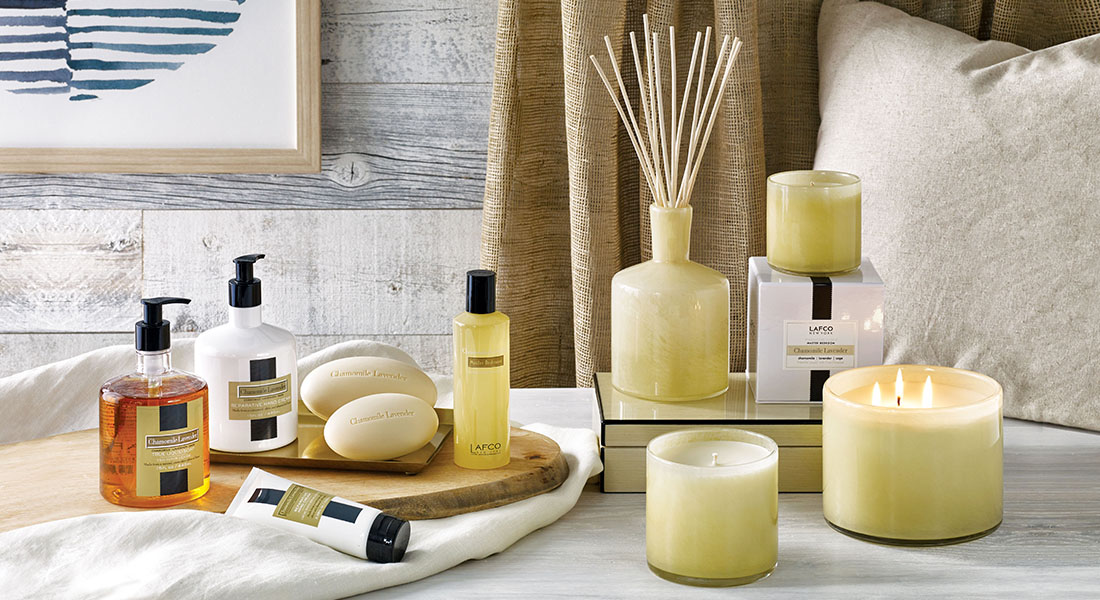 Chamomile is a versatile herb. You can enjoy the benefits at home by ingesting the dried flowers in tea and other herbal concoctions. For enhanced benefits, chamomile essential oil can be diffused, taken internally, or applied topically to the skin. Perhaps the best way to enjoy the relaxing benefits of chamomile is through aromatherapy using LAFCO fragranced products.
Experience the relaxing fragrance of chamomile with the following LAFCO products:
Chamomile is a calming fragrance used to relieve anxiety, improve sleep, and promote feelings of calm. When you're feeling stressed, light a LAFCO Chamomile Lavender candle or fill your home with fragrance using a spritz of room spray. This soothing scent is available in a wide variety of LAFCO products – try it in the Herbal Spring Gift Set, paired with invigorating Rosemary Eucalyptus.