Cassis has a fruity, floral fragrance that blends well with other florals like jasmine, rose, and violet. It also has a green element to its fragrance which pairs perfectly with earthy scents like oakmoss and galbanum. Derived from the blackcurrant berry, cassis is a strong scent that is often used as a top note in perfumery and aromatherapy.
Here's what you need to know about cassis and where to find it in LAFCO products.
What is Cassis?
The name cassis is often used interchangeably with blackcurrant, Ribes nigrum. Blackcurrant is a shrub native to the temperate regions of northern Asia and central and northern Europe, known for its edible berries. The berries are dark purple in color with glossy skins, produced in amounts as high as 10 pounds per year for an established bush.
The fruit of the blackcurrant typically grows on the new shoots the shrub produces each year. The shrubs are aggressively pruned after being planted to help them become established before producing fruit the following year.
Now widely grown both commercially and domestically, cultivation of blackcurrant began in the late 17th century. Traditional remedies were made from a decoction of the leaves, roots, or bark and uses as a diuretic and treatment for fever. When vitamin C-rich foods like oranges became scarce in the UK during World War II, the British government began encouraging the cultivation of blackcurrant. Starting in 1942, blackcurrant syrup was given to children under the age of two free of charge.
Though blackcurrants became popular in the United States as well, production significantly declined after currant farming was banned in the early 1900s. The plants were considered a threat to the logging industry. The federal ban was shifted to state jurisdiction in 1966 and many have lifted their bans by now. As a result, however, blackcurrant or cassis remains largely unknown in the U.S.
The Health Benefits of Cassis
When consumed raw, cassis berries have a very strong, tart flavor. They are often used in jams and jellies, primarily due to their high pectin content. Blackcurrant preserves are also used in ice cream, yogurt, sorbets, and cheesecakes. Because the flavor is so strong, cassis is often combined with other fruits like apples, strawberries, and raspberries.
Cassis is also a type of liqueur. Made from blackcurrant berries that are crushed and soaked in alcohol then sweetened with sugar, the liqueur is known as "crème de cassis".
Though cassis is most commonly used in culinary applications, it does offer some nutritional and potential health benefits. Raw blackcurrants are rich in vitamin C with moderate levels of manganese and iron. Per 100 grams, cassis berries contain over 200% the Daily Value for vitamin C.
Here are some of the potential benefits of cassis:
Also known as ascorbic acid, the vitamin C in cassis berries supports the growth, development, and repair of bodily tissues as well as immune function.
Blackcurrant seed oil contains vitamin E which is a powerful antioxidant that supports blood, brain, and skin health.
Cassis berries are rich in anthocyanins which offer anti-inflammatory, antimicrobial, and anticancer benefits in addition to cardiovascular benefits.
Gamma-linolenic acid (GLA) in cassis berries helps maintain skeletal health, metabolism, brain function, and reproductive health.
In terms of its aromatic applications, cassis is a fruity fragrance with floral notes. It offers refreshing and uplifting benefits but pairs well with warmer fragrances to create a welcoming ambiance.
How to Enjoy Cassis Fragrance at Home
While cassis isn't typically the primary note in home fragrance, it adds a brightness to fruity and floral blends. It also adds a green element to lighter fragrances.
Enjoy these 4 LAFCO fragrances featuring the scent of cassis: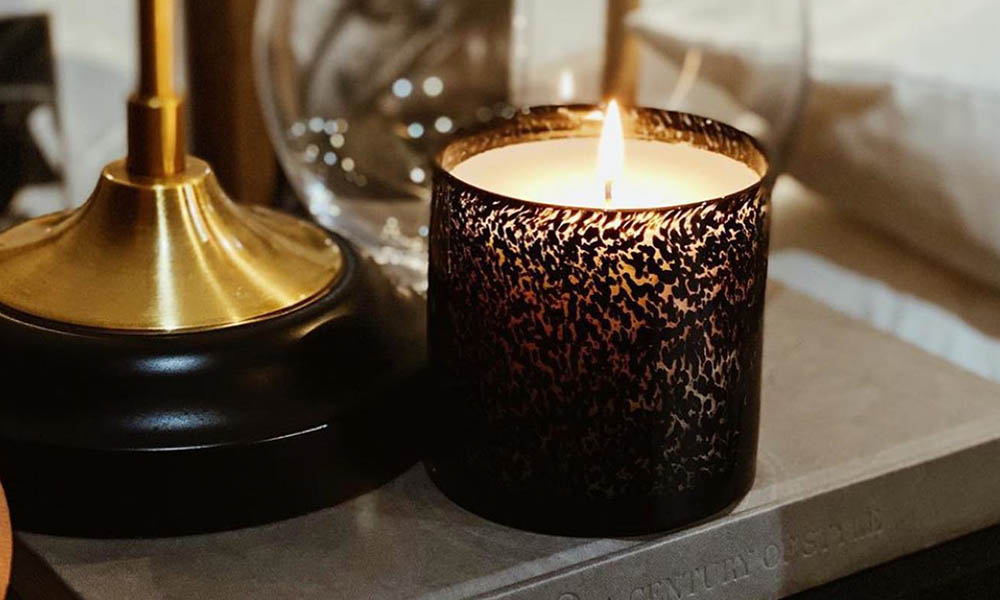 This velvety fragrance works perfectly in the bedroom or den to create a warm, inviting atmosphere. Top notes of osmanthus and tobacco blossom hover over a heart of cinnamon leaf and myrrh. These fragrances eventually fade into a lasting impression of cedarwood and Indonesian patchouli.
Enjoy this fragrance in the Signature 15.5 oz. scented candle.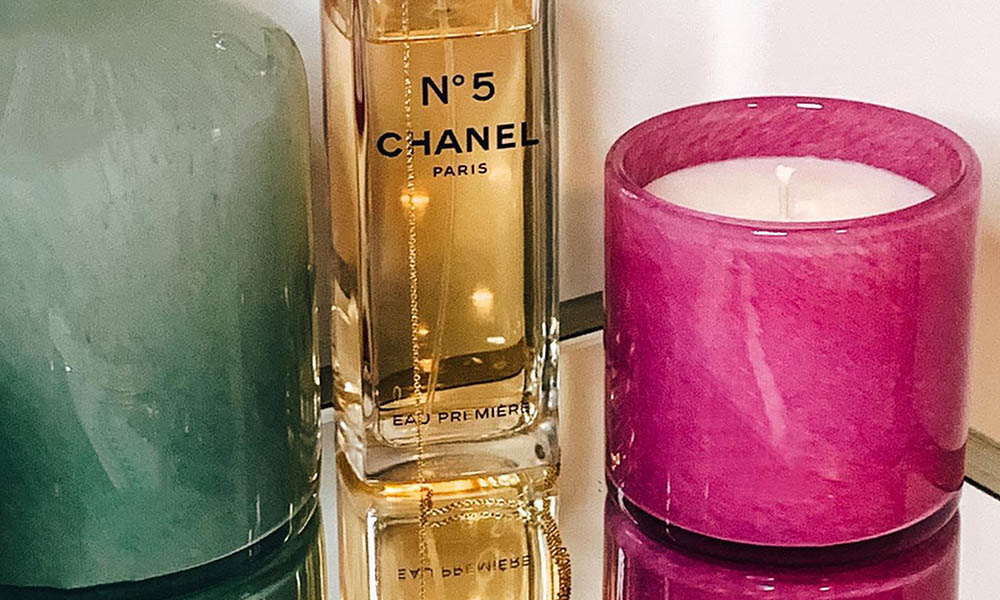 Light and elegant, this fragrance brings to mind a vase bursting with blooming roses and pink peonies accented with sparkling cassis berries. The fragrance of cassis blended with rain mist gives way to middle notes of peony and pink rose before bottom notes of camellia and floral musk leave you with a feeling of peace and calm.
Enjoy this fragrance in the Signature 15.5 oz. reed diffuser, 4-ounce room mist, or either the Classic 6.5 oz. or Signature 15.5 oz. scented candles.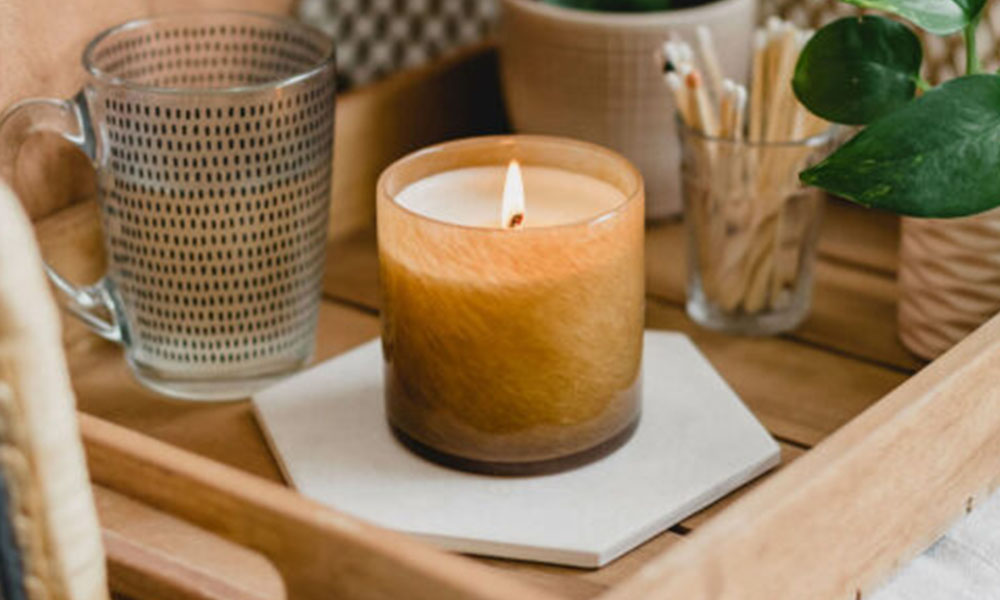 This gourmand fragrance creates a warm and welcoming ambiance perfect for the foyer. Top notes of blackcurrant, orange, raspberry, and lemon zest invite you in while floral fragrances like gardenia and jasmine inspire you to stay. These scents lead you into a lasting impression of amber, patchouli, vanilla, and musk.
Enjoy this fragrance in the Signature 15.5 oz. red diffuser, the Classic 6.5 oz. candle, or the Signature 15.5 oz. candle.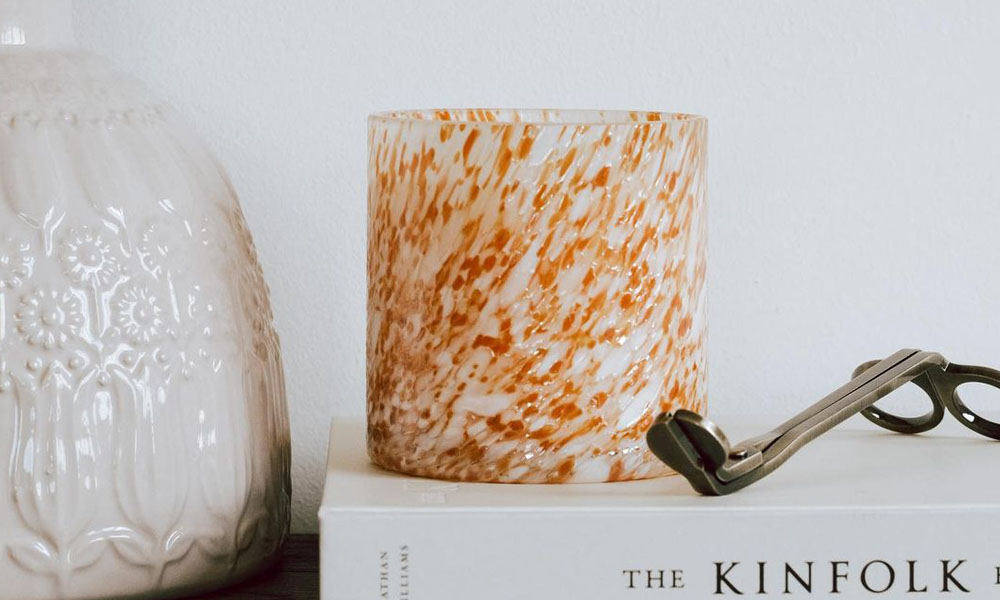 Presented in a brilliant yellow and orange art glass vessel, this rich and seductive fragrance delivers an intense sweetness with a hidden warmth. Top notes of cassis and tangerine create a bright introduction before settling into a heart of orange blossom absolute. You're left with a lasting impression of warm teakwood and musk.
Enjoy this fragrance as part of the Absolute Collection.
If you find yourself getting bored with a single fragrance, you might tray fragrance layering. Using a reed diffuser as a base fragrance, you can add room sprays or scented candles to develop a unique ambiance in your home. This enables you to change the scent in your home with your mood.
The scent of cassis pairs well with other fruity or floral fragrances, so try LAFCO favorites like Citrus Berry, Black Pomegranate, or Fresh Cut Gardenia.