Store Name: Bountiful Home
Store Address: 803 Goldsborough Street, Easton, MD 21601
Instagram Handle: @bountifulhomemd
Owner: Jamie Merida
Years in Business: 21
Tell us about your store. What inspired you to create it?
Jamie grew up in his parents' antique business and developed a deep knowledge and appreciation of furniture design and decorative arts. He wanted to open a retail store that leveraged this knowledge, but with a fresh, modern interpretation. Bountiful has become known for its "traditional made modern" aesthetic. The store has expanded over the years to include furniture, lighting, home accents, gifts, and more. Bountiful Home is co-located with the Jamie Merida Interiors design studio.
Talk to us about your product curation.  How do you decide which brands to offer?
Quality is first and foremost in the brands we select, both in terms of design and production. We go for sophisticated styles, but we also appreciate a bit of whimsy!
What is your favorite or "must-have" LAFCO product and why?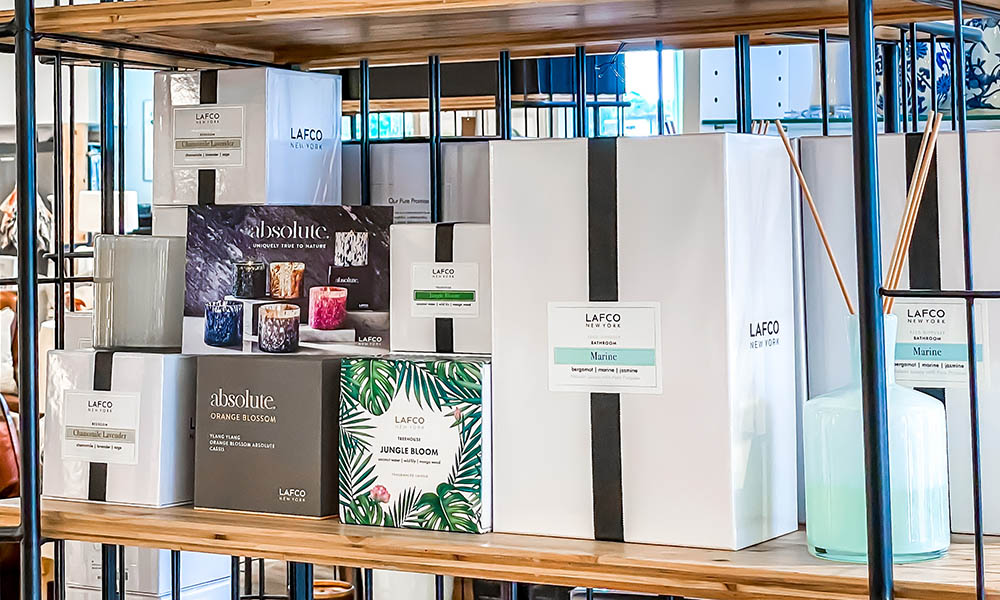 We adore the limited editions from LAFCO! The scents are always unique and fabulous, and they always give us the right vibe for the season. They're a hit with our customers as well. Many customers come in to see the new limited editions and enjoy collecting them.
Do you have a store pet or furry friend?  What's his or her name?
We don't have a store pet, but many of our customers bring their sweet doggos into the shop. We always love seeing them!
What advice or ideas would you like to share with other independent businesses?
We attribute much of the success of our brick & mortar retail store to hosting events throughout the year. We're always looking for new ways to pull people in. We host special shopping days with a portion of proceeds benefiting local charities, trunk shows, how-to workshops, sales events, and more. We're always giving customers a new reason to come into the store.