Though Spring is in the air, it always seems to take longer to settle in than most of us would like. There might still be some chilly days in our future—perhaps even more snow—but there's a light at the end of the tunnel.
Whether you're still stuck in the doldrums of winter weather or not, you can at least bring the freshness of Spring into your home with the right fragrance. Spring fragrances capture the essence of the season which is all about renewal and growth. Sweet floral scents, fresh herbal aromas, and fruity fragrances are a must when creating a Spring fragrance profile for your home.
With dozens of options to choose from LAFCO home fragrance products make it easy to stock up for Spring. Get ready for the season change by filling your shopping cart with some of LAFCO's top Spring fragrances below.
The 6 Best Fragrances for Spring
If your home could use a little refresher after months of winter gloom, these Spring fragrances are sure to brighten things up. A scented candle is a quick and easy way to build ambiance while a reed diffuser delivers consistent, long-lasting fragrance. If you're feeling creative, choose two complementary Spring fragrances and layer them together using different products.
Try out these Spring fragrances to breathe new life into your home…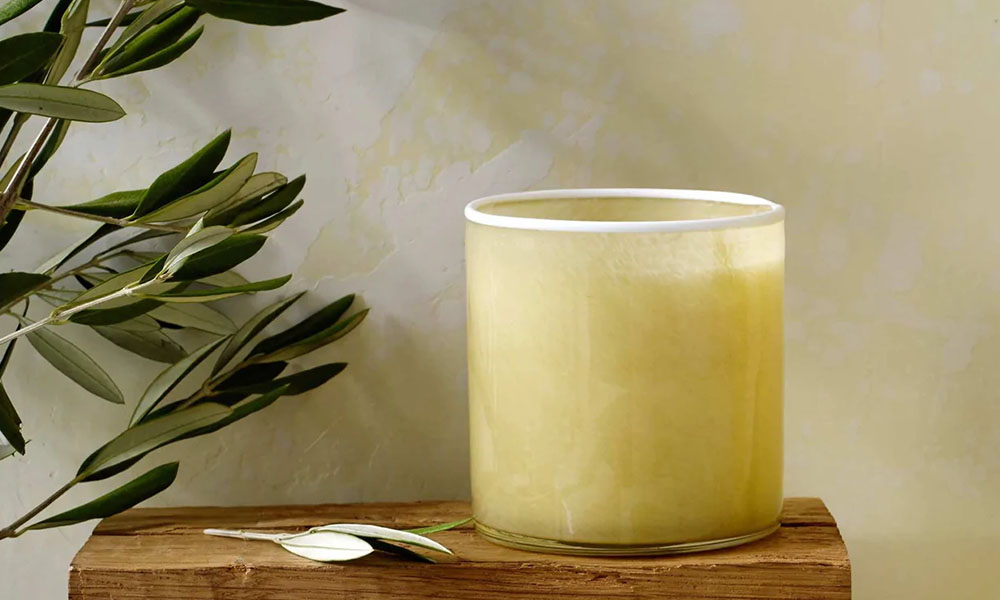 Fresh and fruity, this Spring fragrance features citrusy notes of grapefruit blended with earthy green fern and warm apple wood. It's perfect for the sunroom or any space in your home that could use an infusion of energy and uplifting positivity.
Newly released in both the 6-ounce Classic and 15-ounce Signature reed diffuser, this fragrance is presented in a bright yellow vessel in the Signature size and a brilliant white in the Classic size.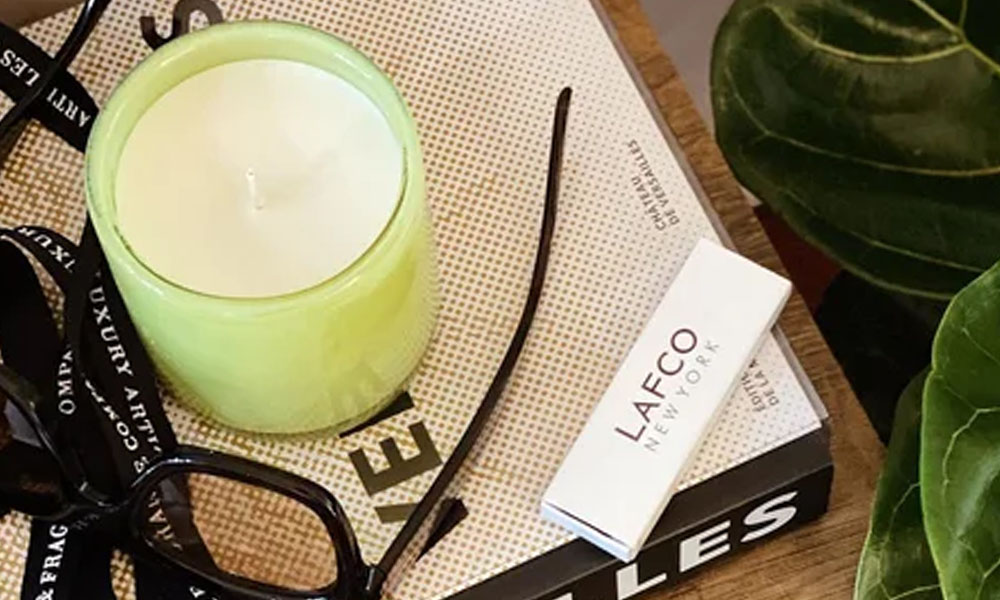 The minty, camphorous scent of eucalyptus finds balance with herbal rosemary and sweet basil in this effervescent fragrance. Top notes of juniper berry and garden sage mingle with eucalyptus and rosemary oils which form the heart of the fragrance. Bottom notes of elemi oil and Indonesian patchouli give the fragrance a warm, woody base.
Another recent release, this Rosemary Eucalyptus reed diffuser comes in a vibrant green vessel and is available in both the 6-ounce Classic and 15-ounce Signature sizes.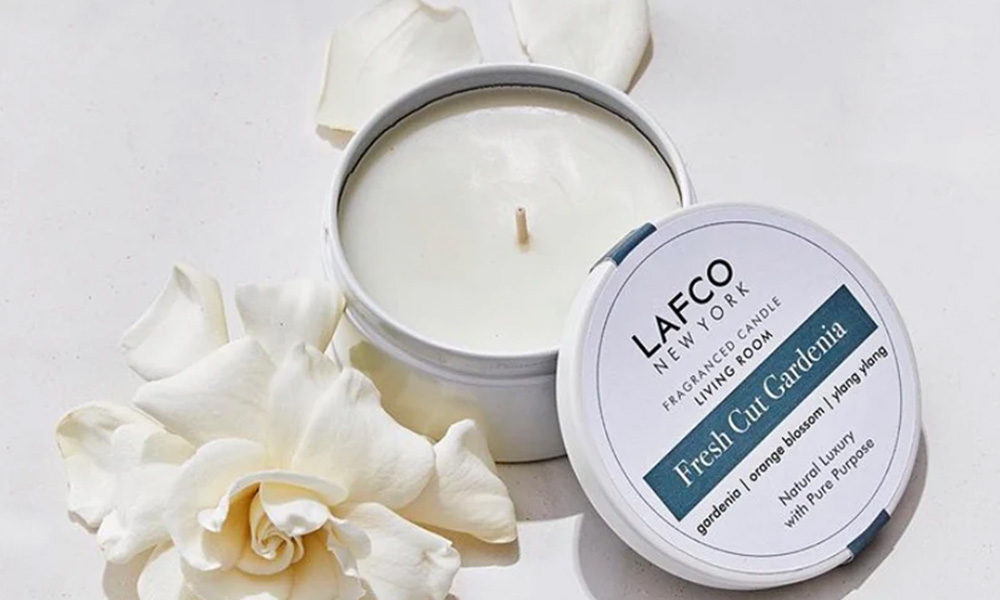 Nothing says Spring like a vase full of fresh-cut flowers and that's exactly what this fragrance brings to mind. Bright notes of lemon, apple, and leafy greens form the initial impression before giving way to a floral heart of gardenia, neroli, and orange flower. The blend is brought together with the sweetness of orange blossom and the richness of cedar and musk undertones.
Presented in a fern-colored glass vessel, this candle is available in four sizes ranging from the 4-ounce travel candle to the generously sized 30-ounce three-wick candle.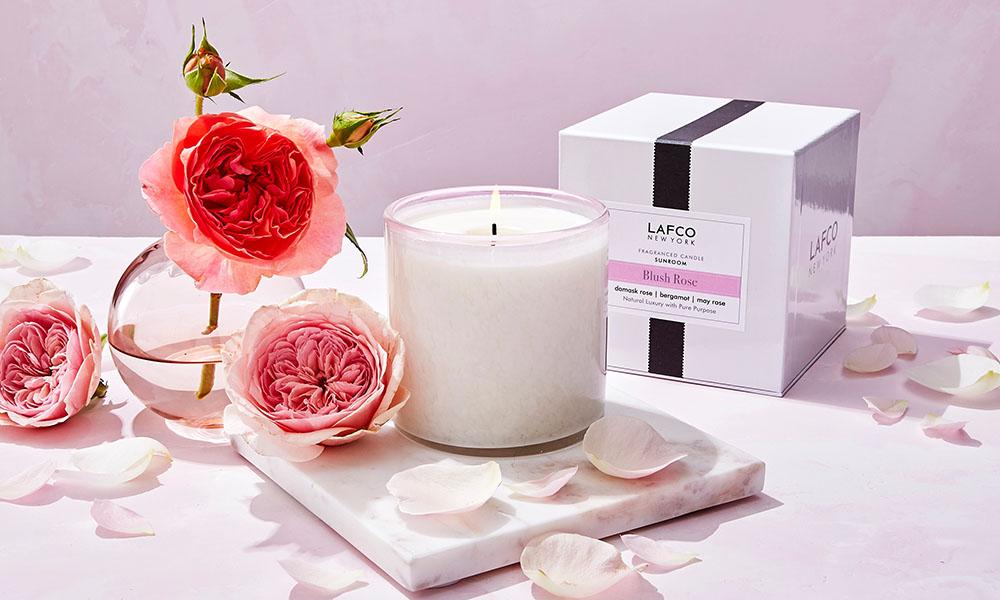 Bask in the fragrance of fresh rose petals with this luxurious Spring fragrance. Described as a celebration of roses, this fragrance combines the delicate aroma of damask and may roses with the brightness of bergamot and a hint of pink pepper spice.
Available in the 6.5-ounce Classic and 15.5-ounce Signature sizes, this candle is presented in a creamy white vessel with a subtle pink rim.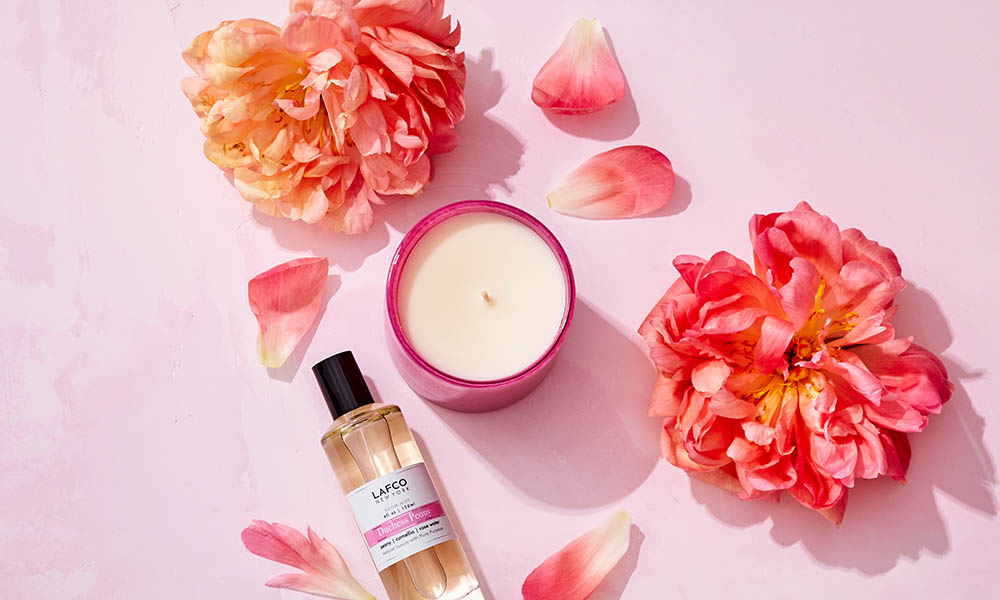 Another luxuriously floral fragrance perfect for Spring, this blend captures the essence of peony, camellia, and rose. Top notes of rain mist and cassis berries create a sparkling initial impression before blooming into a heart of peony and pink rose. Underneath it all awaits a fragrant foundation of camellia and floral musk.
The perfect addition to your Spring décor scheme, this fragranced candle comes in an artisanal blown-glass vessel colored peony pink. It is available in the 6.5-ounce Classic and 15.5-ounce Signature sizes.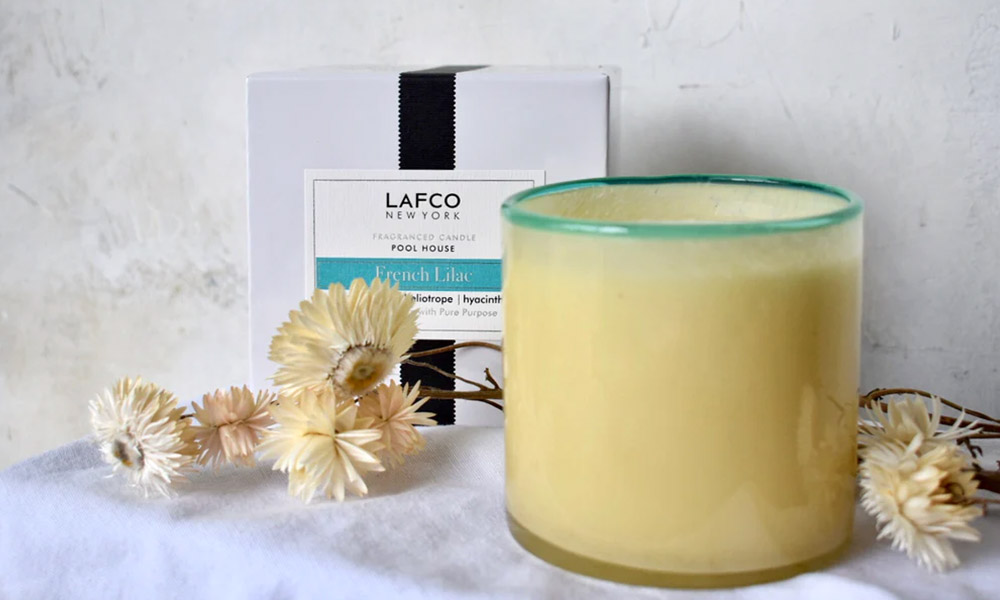 This fragrance represents the perfect harmony of Spring blooms and fresh herbs, featuring notes of French lilac, heliotrope, and hyacinth. Over a base of hyacinth and Hawthorne hovers a heart of jasmine, lilac, heliotrope, and rose. The blend is accented with bright top notes of lemon, orange, carnation, and Lily of the Valley.
Choose from the 6.5-ounce Classic or 15.5-ounce Signature sizes for this classic LAFCO fragranced candle. Both are presented in handblown glass vessels in a delicate cream color with teal rim.
Build a Spring Gift Box
It would be unfair to keep all these lovely Spring fragrances to yourself. Whether you've got a bridal shower, baby shower, or birthday coming up, LAFCO home fragrance solutions make for great gifts.
Curate the perfect present with the LAFCO Gift Box Builder. Choose from dozens of products including candles, reed diffusers, and personal care items in all of LAFCO's most popular fragrances. Gift packaging is free when you spend $75+.
Not sure what fragrance to choose? Keep it simple with a LAFCO Gift Certificate instead.