Scent is a powerful thing. The right fragrance can transport your mind back in time to a happy memory or free you of doubts and worries with a single breath. Fragrance is an essential element in any home but not all scented products are created equal. Scented candles have their uses along with room mists and other sprays, but larger spaces like foyers and master bedrooms can be tricky.
There are plenty of ways to fragrance your home, but reed diffusers are the ideal choice for large rooms. Read on to learn more about how reed diffusers work and to receive tips for choosing a fragrance.
How Does a Reed Diffuser Work?
A reed diffuser is simply a vessel containing fragrance oil into which absorbent reeds are placed. The reeds contain tiny capillaries that absorb the fragrance, moving it along the length of the reed. When the oil reaches the top, it evaporates and disperses the fragrance into the air.
Here are the steps involved in using a reed diffuser:
Place the reed diffuser on a non-porous and non-damageable surface
Pour the diffuser oil into the vessel, being careful not to spill
Place the desired number of reeds into the reed diffuser
Give the reeds a few minutes to absorb the oil
Carefully flip the reeds, exposing the saturated ends to the air
The beauty of a reed diffuser is that it lasts for months on end. Depending on the number of reeds you use and how often you flip them, your reed diffuser could last for about one month per ounce of fragrance oil. Avoid flipping the reeds too often – about once a week should suffice. You can even flip one or two reeds at a time to ensure a consistent and long-lasting level of fragrance.
Why Reed Diffusers are Good for Large Rooms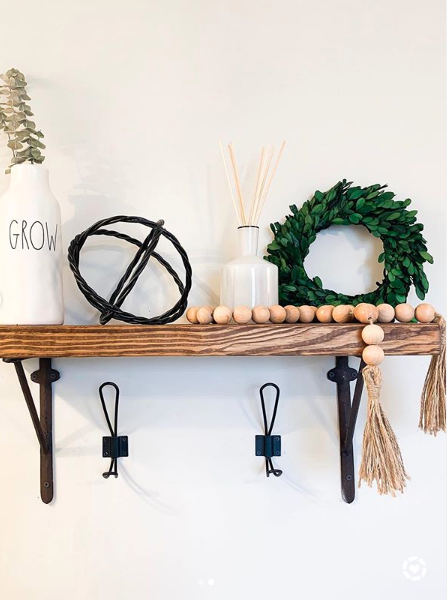 Reed diffusers are the perfect way to fragrance your home, but they work particularly well in large rooms. With a reed diffuser, you'll enjoy a more consistent scent than you would with candles or incense, which only release fragrance when they are lit. Reed diffusers are also a much safer alternative to leaving a candle lit in the home if you want long-lasting fragrance.
Another benefit of reed diffusers is that you can customize the strength of the fragrance according to the size of the space. For powder rooms and small bedrooms, you may only need two or three reeds. For a large room like an open kitchen or foyer, you may want to use all six. When the scent starts to fade, simply flip the sticks over or clean and refill the vessel if it is empty.
When it comes to choosing a fragrance for reed diffusers, you need to think about the kind of ambiance you want to create in addition to your own preferences for scent. If you're looking for a fragrance for a large room, choose something that won't be heavy or overwhelming. Think about the function of the room as well when making your choice – you'll see some of our recommendations below.
Tips for Choosing the Right Fragrance
More than just disguising unpleasant odors, fragrance has the power to transform your home. The right fragrance can create an undeniable ambiance that suits the space as well as your style.
For example, a fragrance like Amber Black Vanilla is perfect for the foyer. It combines the warm and soothing scents of jasmine, vanilla, and sandalwood to make your guests feel welcome as soon as they set foot in the door. If you know what kind of ambiance you want to create in a large space, all you have to do is choose a complementary fragrance.
Woody fragrances give off a natural, earthy vibe while citrus scents are clean and refreshing. Floral fragrances can be lighthearted and playful while spice fragrances are warm and enveloping.
Here are some LAFCO fragrances to consider for your reed diffuser:
Whether you're looking for a perfect scent to brighten up your foyer or a calming fragrance to enjoy in the master bedroom, LAFCO reed diffusers are the ideal solution. Delivered in beautiful art glass vessels and made with natural reeds, these reed diffusers deliver months of luxurious, long-lasting fragrance.