We all have things to worry about from time to time. Whether it's an upcoming presentation at work, a stressful family situation, or something else entirely, occasional anxiety is completely normal. For some people, however, anxiety is more than occasional.
According to the Anxiety and Depression Association of America (ADAA), anxiety disorders are the most common form of mental illness in the United States, affecting over 40 million adults each year. Staggering as this number may be, anxiety disorders are actually very treatable. Though some anxiety symptoms respond best to medication, many people find that they are able to manage their symptoms with a combination of self-treatment techniques like stress management, exercise, and aromatherapy.
In this article, we'll explore the subject of anxiety in greater depth and learn about the benefits of aromatherapy for mitigating symptoms. You'll also learn about the best essential oils to relieve anxiety and see our recommendations for LAFCO New York products to help ease your mind.
Do You Have an Anxiety Disorder?
The term "mental illness" can be scary. It often makes people think of the worst-case scenario with severe conditions like schizophrenia or multiple personality disorder. In reality, everyone displays symptoms of anxiety from time to time – it is simply a consequence of living a normal life. If you frequently experience symptoms like restlessness, nervousness, or insomnia, however, it may go deeper than just occasional worry.
Anxiety symptoms often vary from one person to another but may include the following:
Nervousness or restlessness
Rapid heart rate
Feelings of panic, fear, or dread
Hyperventilation, or rapid breathing
Heavy sweating
Muscle twitching or trembling
Difficulty thinking clearly
Insomnia
Digestive problems
There are a number of different anxiety disorders with a diverse array of symptoms. In some cases, it may be related to genetics or could be a symptom of an underlying health problem.
Although 40 million people suffer from anxiety disorder, fewer than 37% of them receive treatment. Anxiety may be difficult to live with, but it is very treatable and there are some research-backed natural therapies you can try at home, such as aromatherapy.
Does Aromatherapy Work for Anxiety?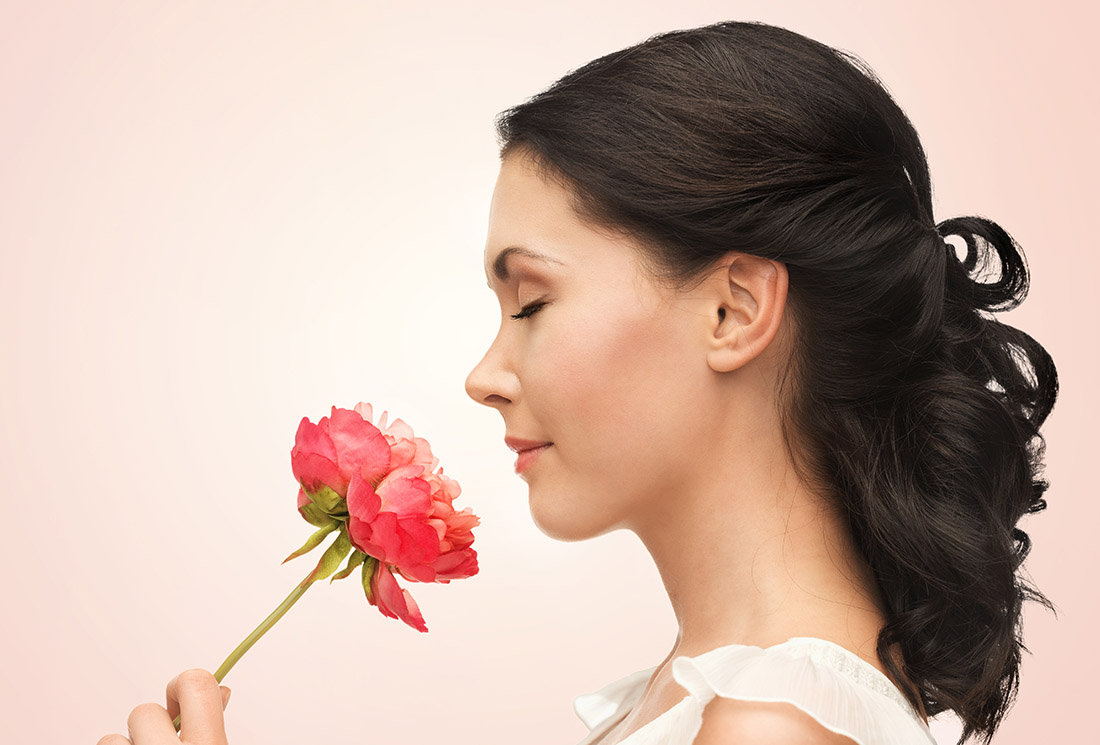 Aromatherapy is the practice of inhaling certain essential oils to receive mental or physical health benefits. While the exact mechanism behind aromatherapy is unclear, some researchers suggest that it works by stimulating the scent receptors in your nose which sends messages to your nervous system. In this way, certain fragrances can have a subtle effect on your body's chemistry and energy systems. This is why aromatherapy is such a popular natural remedy for stress relief and anxiety.
Here are some of the potential benefits of aromatherapy:
Improved pain management
Reduced stress levels
Improved sleep quality
Relief from headache/migraines
Reduced joint pain
Improved immune function
Alleviated side effects of chemotherapy
Improved digestion
Aromatherapy has the potential to improve the health of your mind, body, and spirit. The exact benefits you receive are all linked to the type of essential oils used. Read on to learn about the best aromatherapy essential oils to relieve symptoms of anxiety.
The Best Essential Oils to Relieve Anxiety
Aromatherapy has been used as a natural remedy for centuries, but the term "aromatherapy" wasn't coined until the 1930s. Over the centuries, various methods for aromatherapy have been developed including diffusers, inhalers, and aromatic spritzers as well as scented candles and scented body and skin care products. Here at LAFCO New York, we offer a variety of aromatherapy products including reed diffusers, fragranced candles, room mist, soaps, and hand creams.
When it comes to relieving anxiety, there are certain essential oils that have proven most effective. Here are some of the top essential oils for anxiety:
Valerian
Lavender
Jasmine
Sweet Basil
Bergamot
Chamomile
Rose
Vetiver
Clary Sage
Frankincense
Ylang Ylang
Geranium
Lemon Balm
Patchouli
Grapefruit
Fennel
Neroli
Sandalwood
There are a variety of ways to enjoy aromatherapy and you can combine different oils to increase their efficacy. Try some of the essential oils listed above alone or in combination to see if they help you manage or prevent your anxiety symptoms.
LAFCO Aromatherapy Products to Try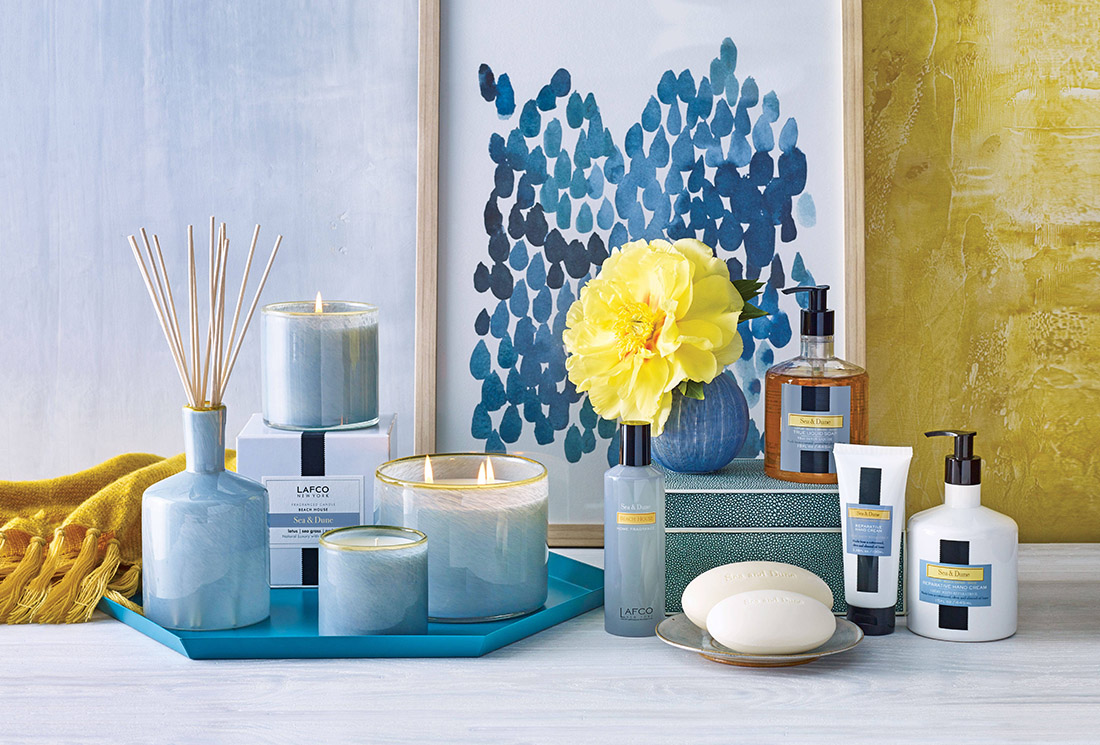 The beauty of aromatherapy is that it can be practiced in a number of ways within the comfort of your own home. You don't need any expensive equipment or training to use essential oils in self-treatment for anxiety symptoms or general stress relief. If you're looking for a simple way to get started with aromatherapy, consider the following LAFCO products:
All LAFCO New York products are available in a variety of refined, perfume-grade fragrances that provide a long-lasting, natural scent. If you're not sure which scent is right for you, use our Fragrance Finder to find the perfect fit or select a fragrance that includes one of the anxiety-relieving essential oils described above. Breathe deeply and enjoy the benefits of your aromatherapy.
Disclaimer: The content in this article is not intended to be a substitute for professional medical advice, diagnosis, or treatment. Always seek the advice of your physician or other qualified health provider with any questions you may have regarding a medical condition.