Throw open the windows and let the summer sun bring warmth into your home. The changing of the seasons is the perfect opportunity to make a few adjustments around the house. Swap out your warm winter blankets for light summer linens and put your cold weather clothing into retirement. As you're prepping your home for summer, think about adding some fresh fragrance as well.
The right fragrance can change the ambiance in your home and there's no better time than the present to make it happen. Check out the top LAFCO fragrances for summer below and learn how to use them.
The 7 Best LAFCO Fragrances for Summer
Summer is a season of sunlight and warmth. The cold of winter is long gone and the chill of spring has given way to long, sunny days and warm nights. Though spring is a season of bright blooms and cool rain, summer is the time for fresh and fruity fragrances. Brighten up your home this summer with LAFCO fragrances in your favorite candles, reed diffusers, and room mists.
Here are some of the top LAFCO fragrances for summer: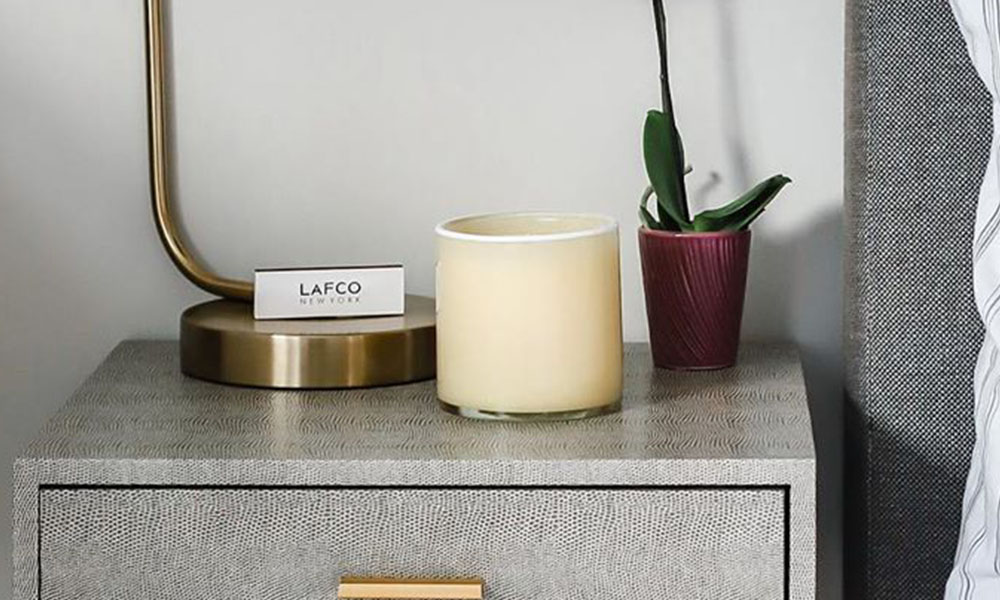 This gentle fragrance features notes of verbena, lemongrass, salt flower, and nashi pear that fade into a heart of jasmine, gardenia, tarragon, and clove. The fresh, citrus fragrance then settles into a long-lasting undertone of Hawaiian sandalwood and white musk.
Where to Use It: Enjoy this subtle fragrance in the sunroom or out on the porch. This Signature 15.5-ounce candle offers a generous burn time up to 90 hours.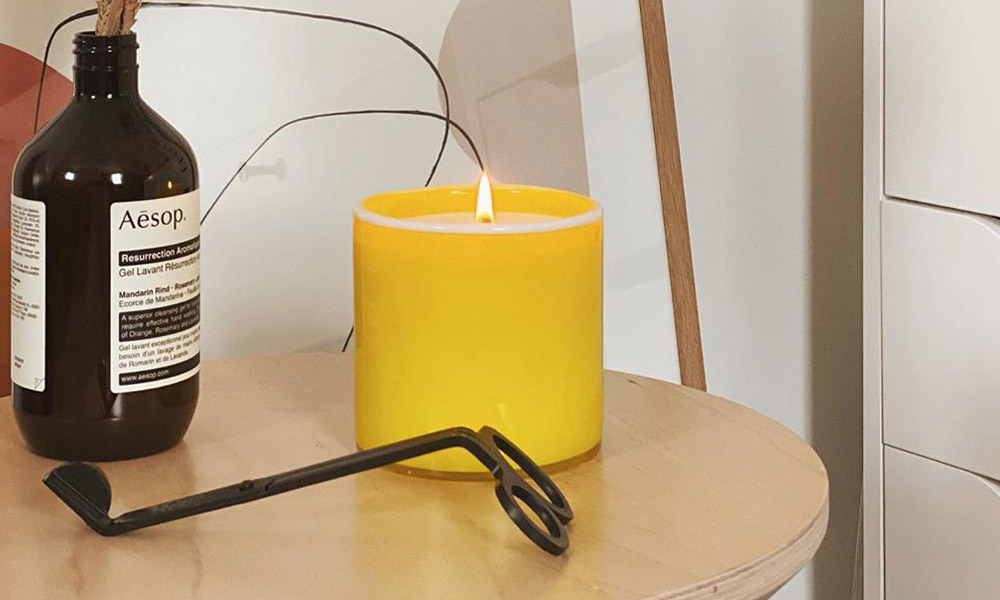 Presented in a bright yellow art glass vessel, this citrus fragrance brings color and freshness into your home. Top notes of grapefruit, cassis blush, orange, and pineapple sparkle over a combination of orange, mandarin, gardenia, and rhubarb before giving way to a base of applewood, vetiver, and musk.
Where to Use It: Use this fragranced candle anywhere you need a burst of fresh fragrance or bright color. It is available in the Classic 6.5-ounce or Signature 15.5-ounce sizes.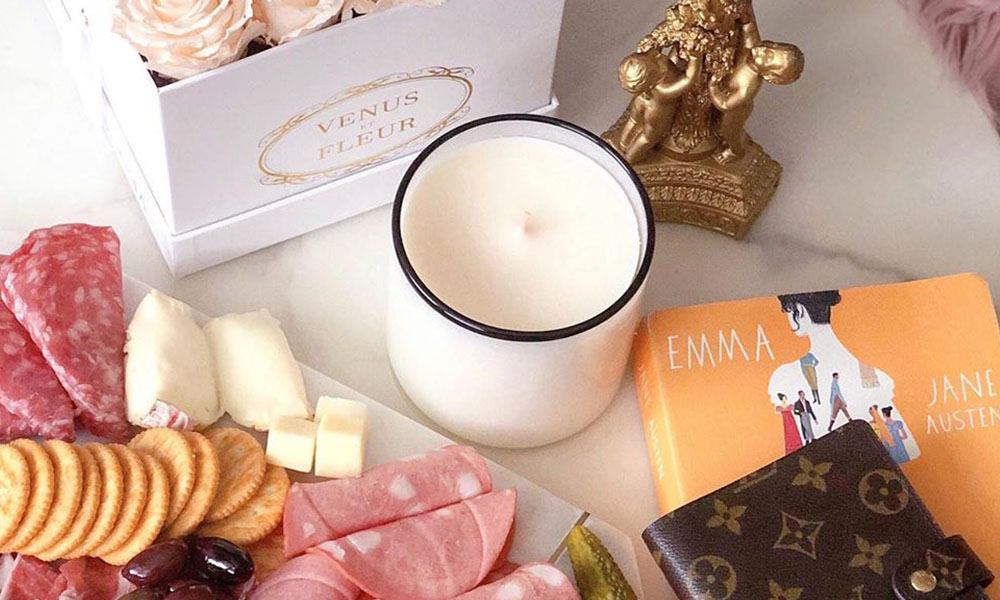 This citrus fragrance brings together the sweet scents of mandarin, raspberry, and orange over a heart of grapefruit, neroli, and ginger. It all fades to a lasting impression of vetiver, verbena, and rose. This reed diffuser is made with a handcrafted art glass vessel and presented with natural wood reeds.
Where to Use It: Place this Classic 6-ounce reed diffuser somewhere it has room to breathe like the foyer or the family room. Customize your desired level of fragrance by adding or subtracting reeds and flip them when the fragrance starts to fade.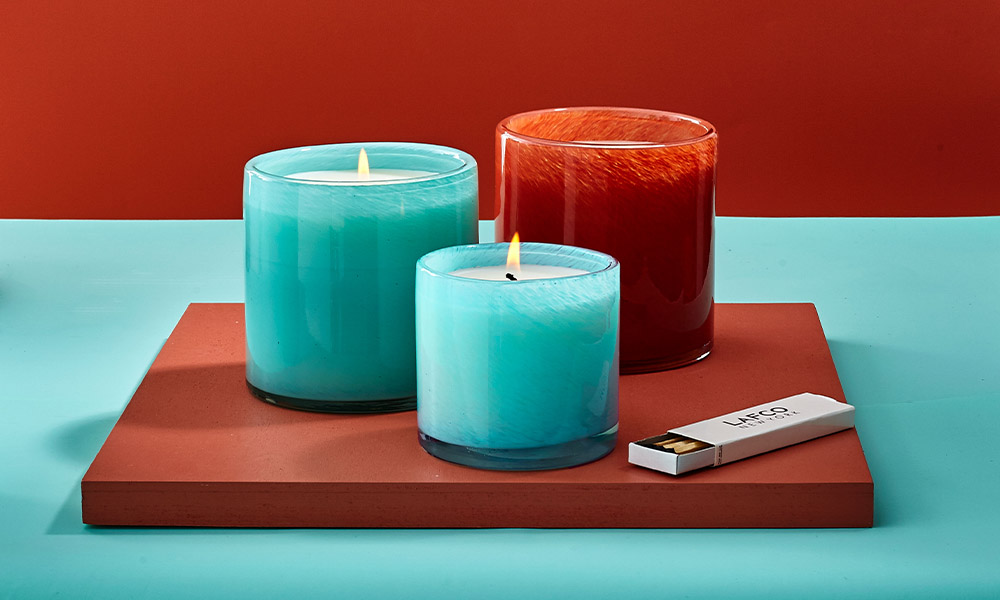 Relax and revel in the summer heat with this refreshing herbal fragrance featuring notes of blood orange, petitgrain, and mint over a heart of fig, water lily, and violet. Presented in a bright turquoise art glass vessel, this candle brings a long-lasting impression of patchouli, sandalwood, and musk.
Where to Use It: Available in the Classic 6.5-ounce or Signature 15.5-ounce size, this candle is ideal for relaxing by the pool or sunbathing on the patio.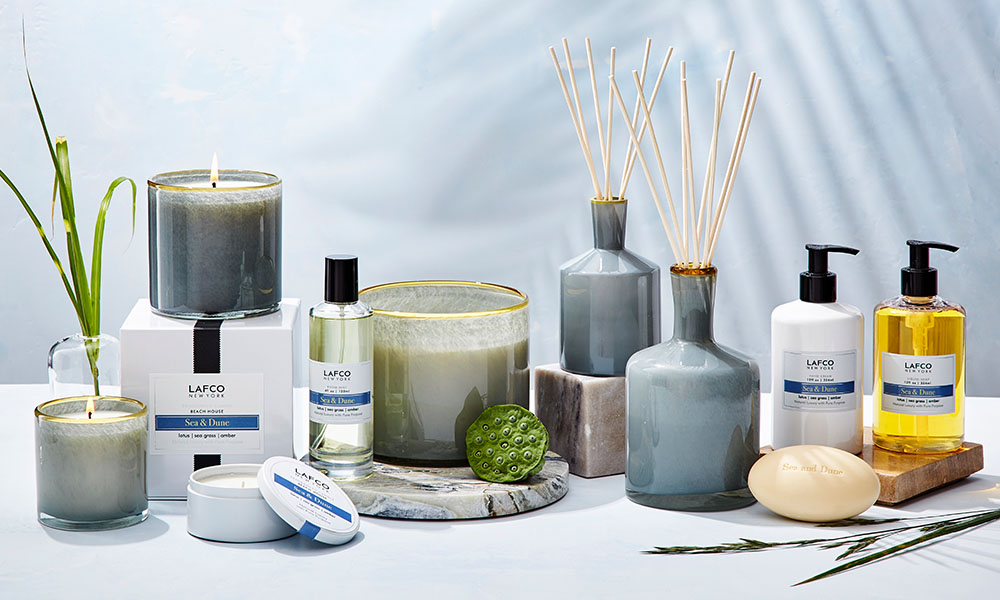 Transform your home into a breezy beach house with a spritz of this room mist. Breathe in the fragrance of lemon and coastal lily as it settles into a heart of blue lotus and beach grass. You'll feel yourself relaxing as the scent fades into a lasting undertone of ginger, amber, vetiver, and warm sand.
Where to Use It: Brighten up the bathroom or breathe life into your bedroom with this light and airy room mist. A single spray provides 1 to 2 hours of lasting fragrance.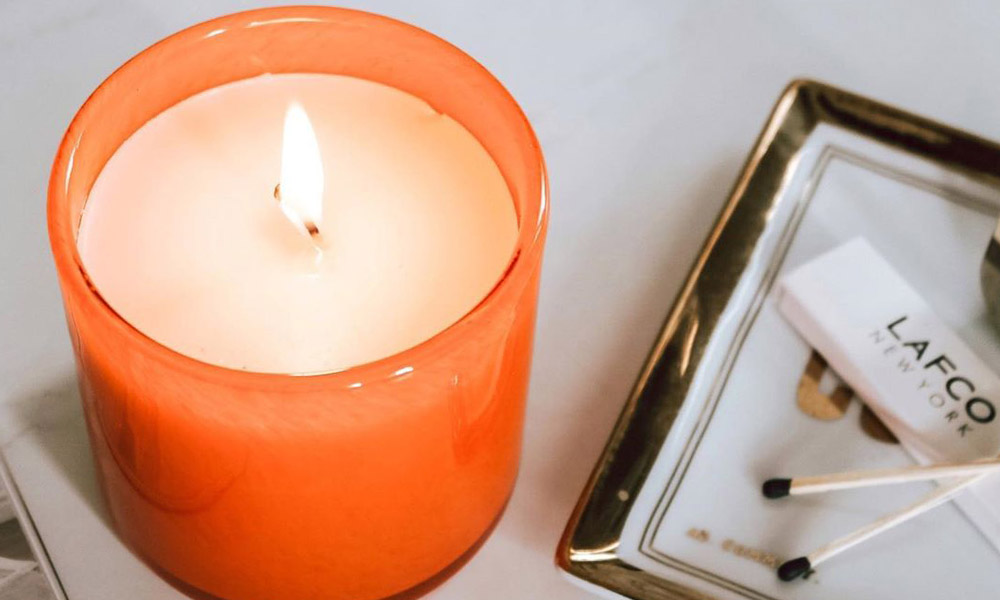 Nothing says summer like the scent of fresh mandarin and juicy orange. This fresh fragrance features top notes of orange and mandarin oil over a heart of petitgrain and avocado, fading into a lasting impression of fresh cilantro and lemon verbena.
Where to Use It: Perfect for use in the kitchen, this citrus fragrance is presented in a bright orange art glass vessel and comes in the Signature 15.5-ounce size.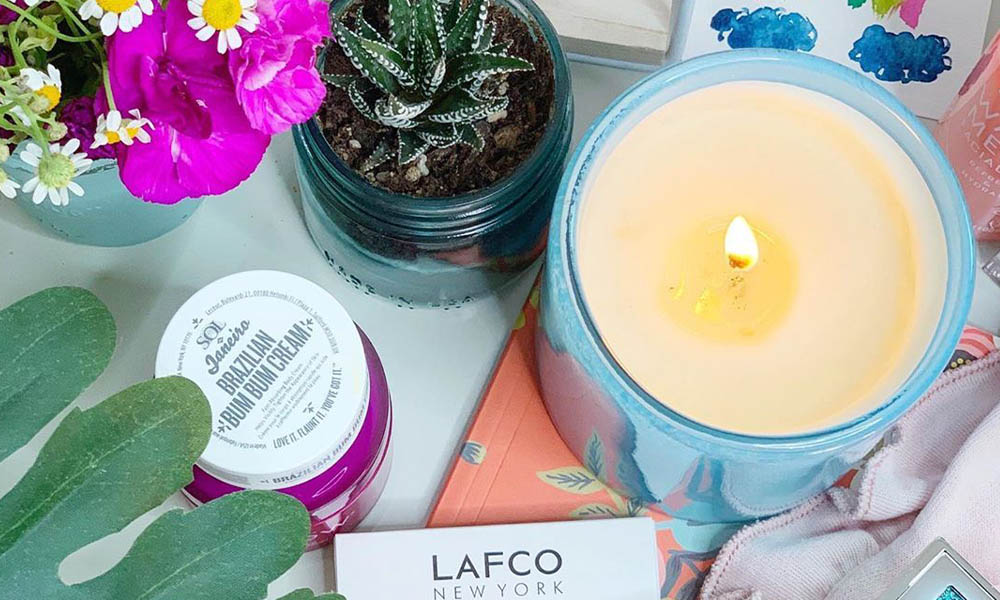 Bright notes of orange, lime, and yuzu sparkle over a heart of grapefruit, lychee, and petitgrain in this fresh summer fragrance. The combination settles into a lasting impression of pomegranate and vetiver accented with a hint of warm vanilla.
Where to Use It: Start your day with a burst of fresh fragrance by enjoying this scented candle in the kitchen or breakfast nook. It is presented in a bright teal art glass vessel in the Signature size.
Enjoy Summer with LAFCO's Pure Promise
Not only does LAFCO offer an impressive selection of summer scents, but every product is backed by LAFCO's Pure Promise. All LAFCO products are crafted with pure purpose in mind, designed to deliver a natural, sustainable, and guilt-free experience. We use only the highest quality ingredients and pure essential oil-based fragrance to deliver an unforgettable experience that is both good for you and for the environment. We use ethically sourced ingredients, sustainable manufacturing processes, and environmentally friendly practices in all that we do.
To make the most of your LAFCO purchase, join our rewards program and start earning points right away. You'll earn points for every dollar you spend, friend you refer, and review you write. You'll even earn points simply for creating your loyalty account. Points can be redeemed for fabulous rewards including discounts and free products. Join for free today and start earning.