The right home fragrance can create a transformative experience, whether it's a soothing ambiance after a stressful day or an uplifting glow to help you power through work. Founded by Jon Bresler, LAFCO New York encourages you to embark on a fragrance journey of your own.
For thirty years, LAFCO has been a pioneer in the fragrance industry. The company's origins are inseparable from Bresler's personal journey of self-discovery, formative experiences, and enduring relationships that led him to create the company that has become a leader in aromatherapy.
In June of 2022 LAFCO celebrates their 30th year with the release of a new home fragrance collection, Paradiso Fig.
A 30-Year History in Fragrance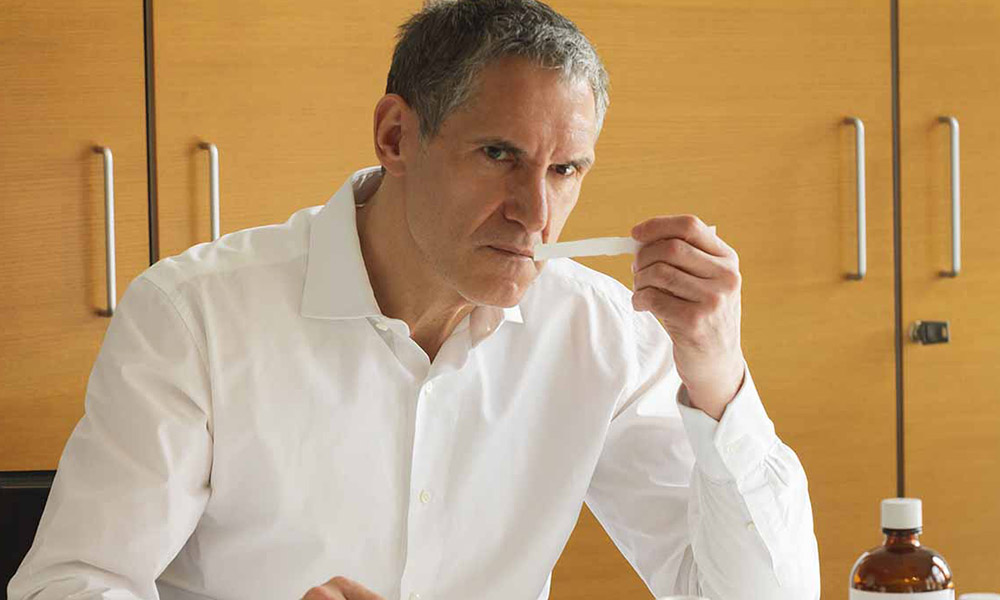 LAFCO New York's fragrance journey began in 1991 with what Bresler calls his "aromatherapy revelation." After a successful career in law, Bresler began working and traveling in Europe. His love for fragrance began in Zurich at the Bellevue Apotheke where he purchased a collection of stress-relieving aromatherapy bath oils.
Enamored with the world of fragrance, Bresler began a foray to explore classic European apothecaries and purveyors of homeopathic tinctures. The brand's true beginning came in 1992 when Bresler founded Luxury Articles & Fragrance Company – LAFCO. With a keen interest in the conservation of authentic European botanical and perfumery practices, LAFCO began developing and importing niche fragrance products for release in the U.S. market for the next decade.
In 1993, Bresler discovered his love of soap. During a trip to Porto, Portugal, he stumbled upon a century-old manufacturer with a long history of artisanal soapmaking. This experience inspired him to create the Claus Porto brand featuring fragranced bar soap packaged in historic art deco patterns. Claus Porto became the first European luxury soap introduced in the U.S.
The founding of Claus Porto gave Bresler an opportunity to start working with European perfume houses where he began developing his own fragrances. By 1998, he'd opened his first LAFCO New York retail store in Tribeca, lower Manhattan. Then, in 2007, having accumulated 15 years of knowledge and experience in essential oil-based fragrance development, Bresler launched the LAFCO House & Home Collection of clean-burning, soy wax scented candles presented in colorful, blown-glass vessels that has made the brand so popular are beloved today.
In addition to pure, essential-oil based fragrances, LAFCO offers customers a generous rewards program. Create a LAFCO account and earn points for purchases, social activity, referrals, and more. You'll get 250 points simply for signing up.
The Six LAFCO Foundational Fragrances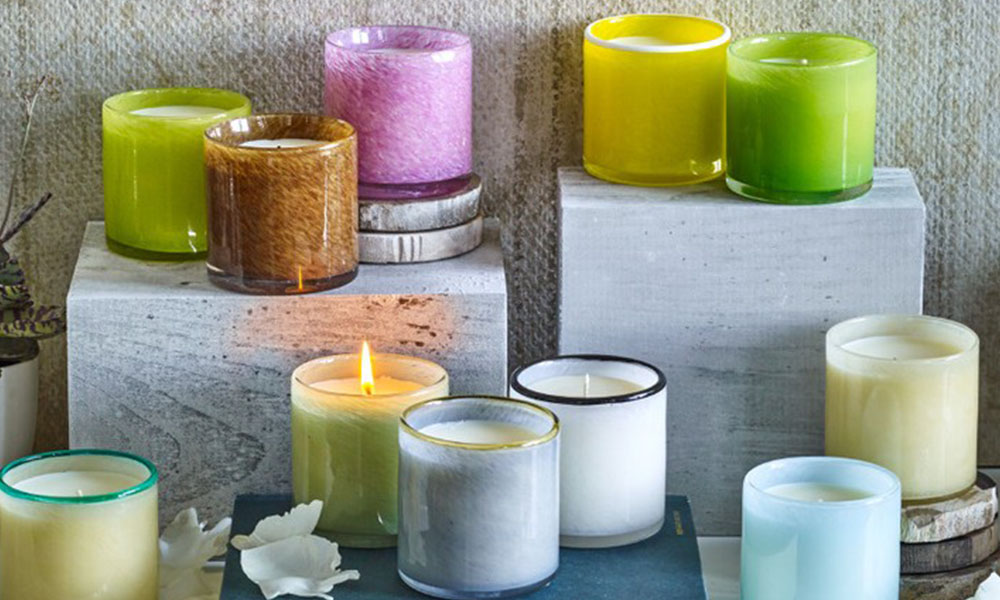 Bresler built LAFCO New York on a foundation of six fragrances:
Celery Thyme
Marine
Feu de Bois
Rosemary Eucalyptus
Redwood
Chamomile Lavender
You'll find these fragrances available in a wide variety of products, from scented candles and reed diffusers to bath and body care products like liquid soap, bar soap, and hand cream.
Celery Thyme features an eclectic array of aromas to gently stir the senses. A fresh blend of cucumber and celery notes combines with star anise and herbal notes of crushed thyme and purple basil to give the fragrance a spicy green finish.
A bright and airy fragrance that captures the essence of marine water and sea air, Marine is the perfect choice to brighten up the bathroom. It's presented in a subtle teal vessel and features notes of sea jasmine, rose, and cyclamen mingled with bergamot, rhubarb, and vetiver.
Featuring notes of sandalwood, leather accord, and frankincense, Feu de Bois is a rich fragrance that calls forth imagery of a crackling hearth. This fragrance creates a relaxing, warm ambiance perfect for a quiet night at home.
Bright and herby, Rosemary Eucalyptus is presented in a bright green vessel which complements the robust fragrance. Aromatic top notes of basil and sage recede into a heart of juniper, eucalyptus, and rosemary as you light this candle. The fragrance finishes with a lasting impression of warm patchouli and elemi.
Redwood features notes of juniper and eucalyptus which give way to a heart of spiced clove, mossy fern, and California redwood. As these notes evolve, you'll enjoy undertones of golden amber and Virginia cedar resin. This rich and warming fragrance is presented in a dark brown vessel that comes alive when lit.
Finally, Chamomile Lavender is one of LAFCO's most popular fragrances, loved for the soothing ambiance it instills. Perfect for the bedroom, this subtle fragrance starts with calming notes of chamomile complemented by notes of bright bergamot. A soothing heart of lavender and eucalyptus folds into a lasting impression of rosemary, honey flower, and Indonesian patchouli.
Celebrate with a Special Fragrance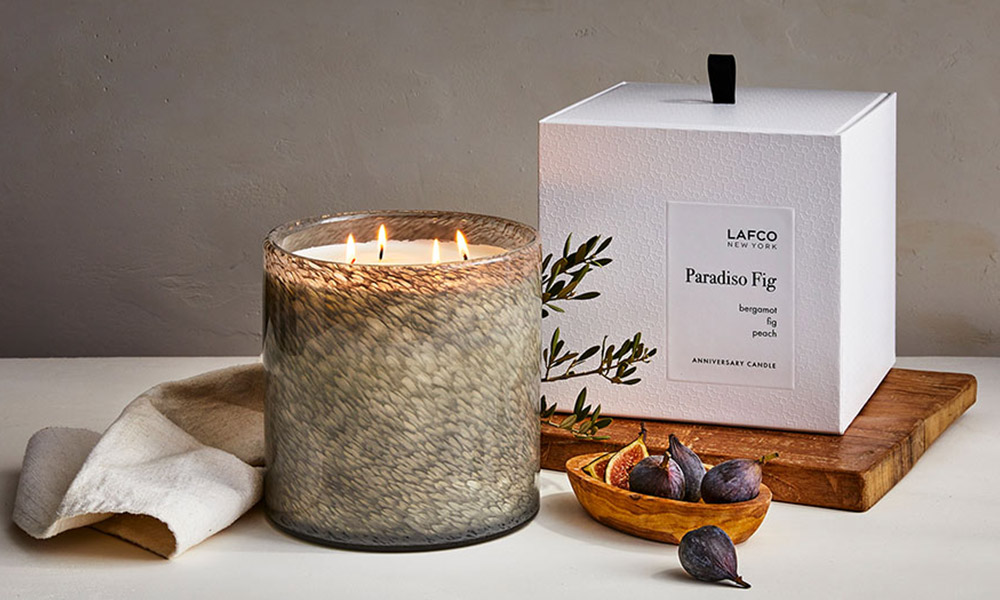 This year LAFCO New York is celebrating thirty years in the home fragrance industry by releasing a very special new fragrance. Created by Bresler, the limited-edition Paradiso Fig Anniversary Collection celebrates LAFCO's continuing fragrance journey.
Paradiso Fig is a vibrant new scent that captures complementary notes of earthy and juicy fruits with hints of ripe peach, Sicilian bergamot, and, of course, Paradiso fig. This particular variety of fig hails from Italy where it is renowned for its vibrant green skin and vivid red pulp. The name comes from a story about an Italian man who spent his days enjoying bread and figs under the shade of his own fig tree. When asked about his daily ritual, the man simply replied, "This is my paradise."
Each candle in the Paradiso Fig collection is presented in a signature LAFCO artisanal blown-glass vessel. These new, specially designed vessels combine wisps of clear and colored glass which render a delicate leafy pattern when illuminated. When the wax is gone, they become enduring keepsake objects for your home..
Paradiso Fig is available in three candles:
Classic 6.5-ounce candle
Signature 15.5-ounce candle
Luxe 4-Wick 86-ounce candle, a brand-new large size
LAFCO is giving the gift of an entirely new fragrance in honor of their 30th anniversary. Join the celebration and treat yourself to this luxurious new fragrance or discover our collection of over thirty scented candles, hand creams, reed diffusers, and more.
If you're also in the spirit of giving, consider a custom LAFCO gift box. Choose as many products as you like and enjoy complimentary gift wrapping.