With Valentine's Day rapidly approaching, you may be wondering what to get that special someone. Drugstore cards, store-bought carnations, and expensive chocolates are V-day traditions, but they don't really send a personal message.
Your special someone is near and dear to your heart all year-round, but Valentine's Day is when you get to go above and beyond to show them just how much you care. The perfect gift speaks a thousand words, bridging the gap between your love one's heart and your own.
Give the gift of fragrance this Valentine's Day with LAFCO New York products. Whether you're looking to create a special ambiance for the holiday, or you want to pamper your partner with luxurious hand cream, LAFCO fragranced gifts will keep on giving long after the holiday has passed.
Though no earthly thing can eclipse the gift of your love, fragranced gifts from LAFCO New York tell a unique story of love that will last long after the holiday has passed. Here are some of our top gifts to consider this Valentine's Day:
View some of our top picks for Valentine's Day gifts…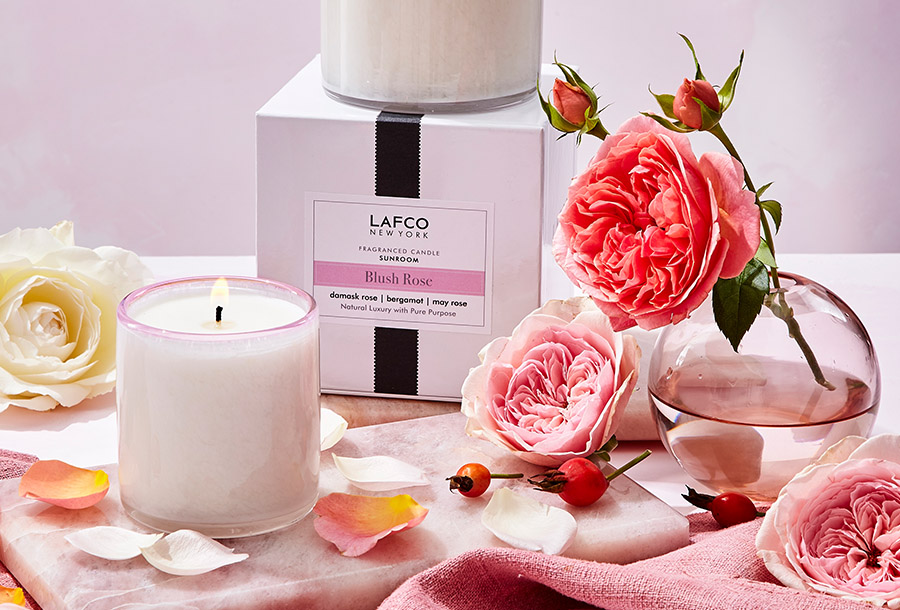 The ultimate Valentine's day gift, this blush rose candle sets the mood for a romantic evening. Hand-poured in a beautiful art glass vessel, this candle is a celebration of the classic rose fragrance blended with hints of crisp bergamot and pink pepper to create a timeless bouquet of freshly picked flowers. With a generous burn time, you and your special someone will enjoy the floral bouquet long after the holiday has passed.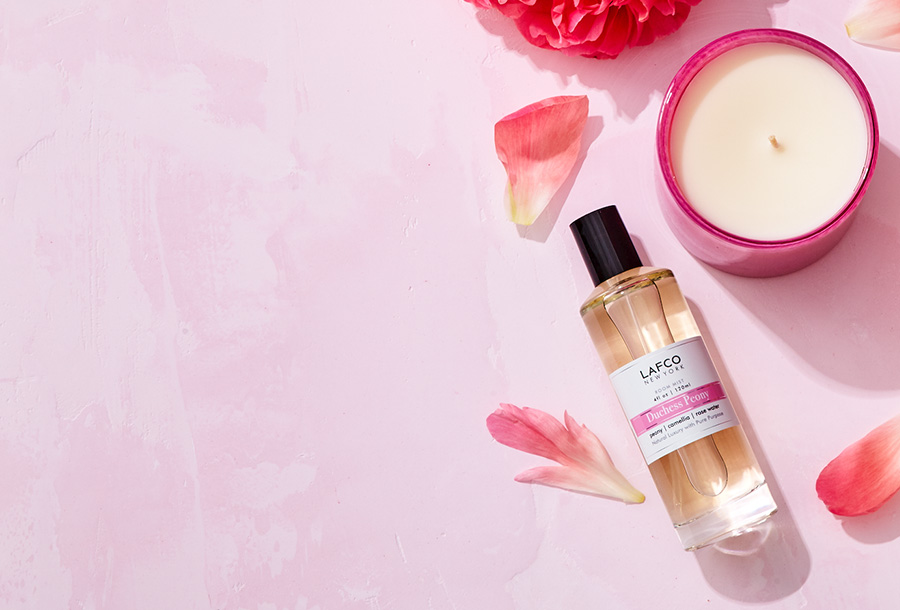 Turn any room into a floral sanctuary with this Duchess Peony room mist. Crafted with premium quality fragrances, this room mist is delivered in an elegant colored glass vessel. It enables you to transform the ambiance of any room in an instant, filling it with the fragrance of pink rose and peony blossom underlaid with notes of cassis berries, camelia, and a hint of powdery musk. Made with highly concentrated essential oil-based fragrance, this room mist creates a natural and true scent that lasts.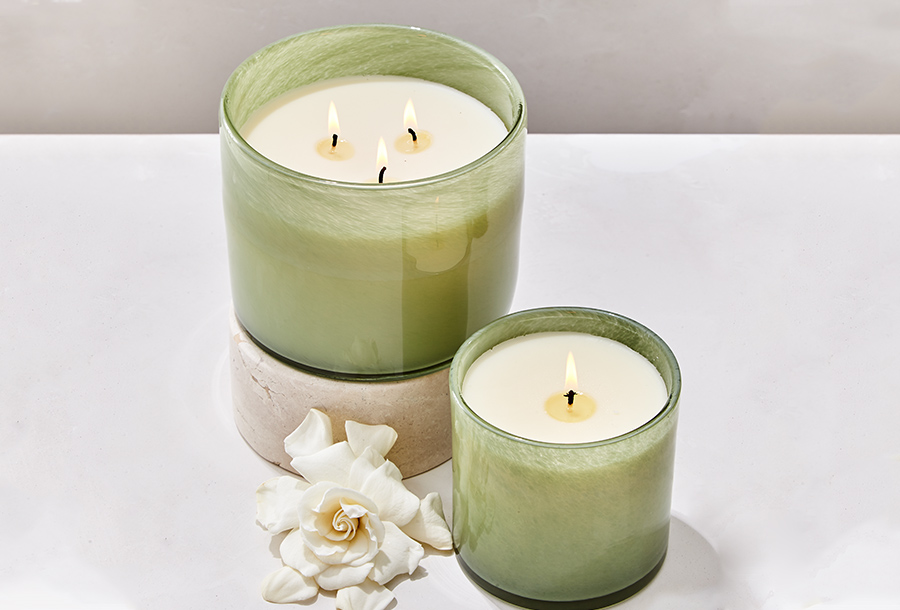 Imagine your special someone stepping through open veranda doors into the late morning sun, gazing out over a breathtaking arrangement of white gardenia in full bloom. This is the feeling your loved one will enjoy every time they light this hand-poured candle. Fragranced with a burst of fresh gardenia and orange blossom, this candle also includes subtle elements of pineapple and cedar with fresh, green notes. The handblown art glass vessel brings it all together in a perfectly giftable package.
Your special someone will be reminded of your love each time they use this luxurious hand cream. Made with only the finest natural ingredients, this reparative hand cream is artfully crafted to restore and repair dry skin, leaving your hands feeling lavishly softened and lightly fragranced. The chamomile lavender fragrance brings to mind the understated luxury of freshly laundered linens and lavender sprigs paired with crisp notes of bergamot and warming chamomile. Sold in a 12-ounce pump bottle, this hydrating hand cream is a gift to be enjoyed for weeks or months to come.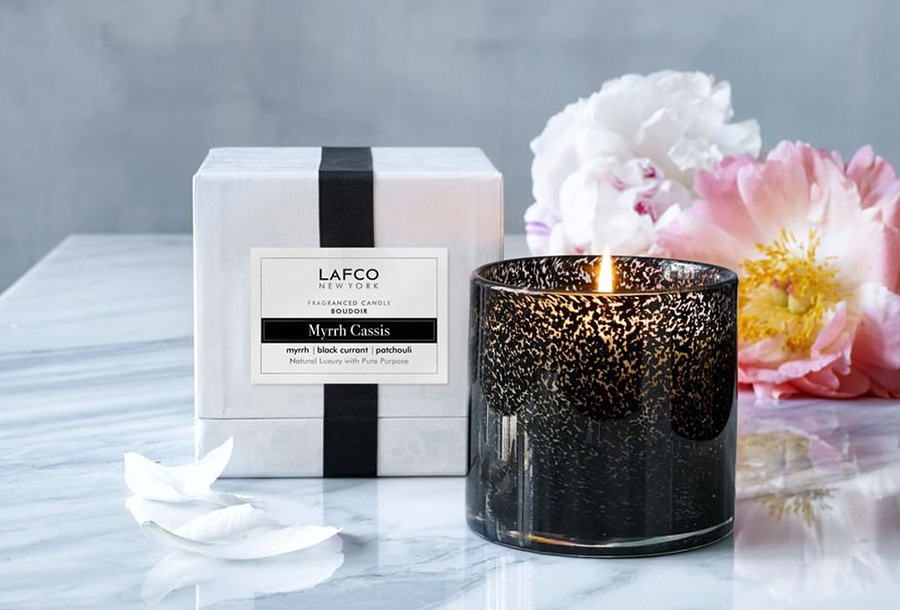 Create for your loved one a fantasy world filled with the soothing aroma of tobacco flower and earthy cedar spiced with notes of black currant, cinnamon leaf, and patchouli. This hand-poured candle is delivered in a beautifully crafted art glass vessel and boasts a 90-hour burn time. Naturally luxurious, this boudoir candle delivers a true and natural scent that fills any room. Made with solid soy wax and a 100% cotton wick, this guarantees a clean burn and an evenly dispersed scent.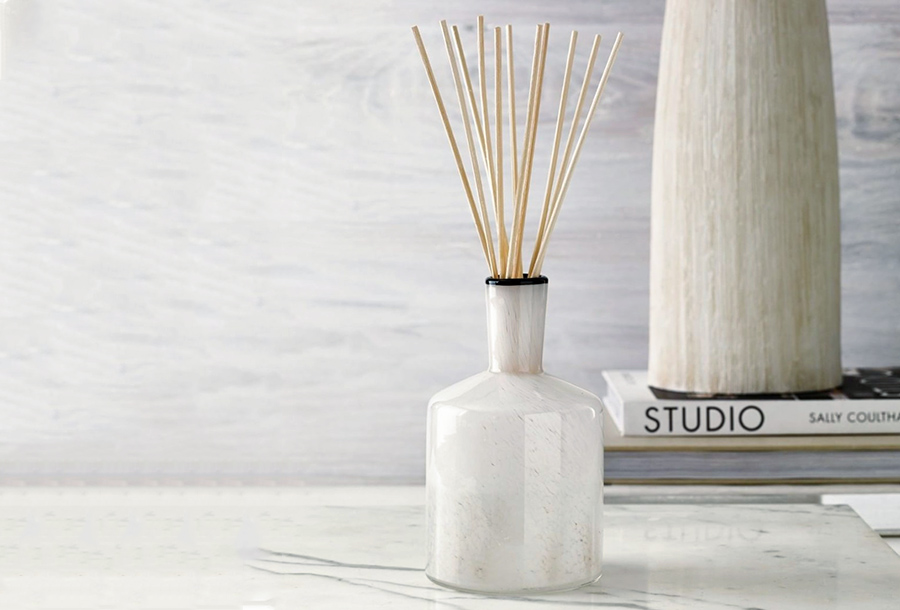 For long-lasting fragrance that fills your home with a calming ambiance, give your honey the gift of a hand-crafted reed diffuser paired with premium quality fragrance. Enjoy the beauty of a handblown art glass vessel filled with hand-cut reeds scented with sparkling notes of grapefruit, Tuscan lemon, and ginger paired with the calming scent of rose, neroli, and verbena. This 15-ounce reed diffuser will fill the home with delicate fragrance for up to a full year when used as directed.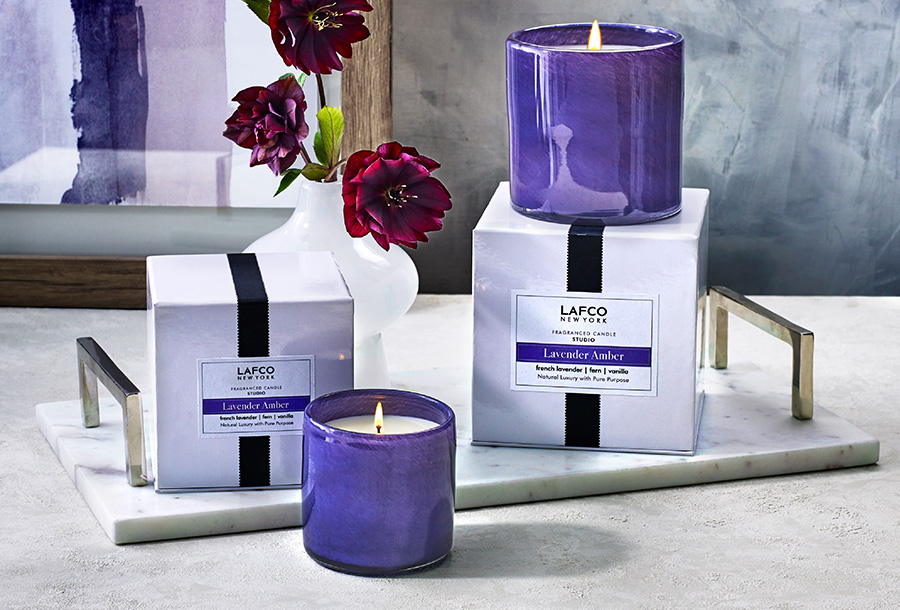 Fragranced with the scent of fresh accord wrapped in lavender and fern, this artisanal studio candle features a delicate underlay of vanilla, tonka bean, and musk. Whether your loved one is in the mood for work, contemplation, or soothing solitude, this candle creates the perfect ambiance. Hand-poured in a delicate art glass vessel, this candle is a work of art in an of itself that will surround your special someone in soothing fragrance for many hours to come.
Not sure which LAFCO fragrance is perfect for your special someone? Use the LAFCO New York Fragrance Finder to find the perfect match. If you still can't decide, you can always go with a tried and true favorite – a LAFCO gift certificate in amounts up to $500.