Nothing says "Happy Mother's Day" like a vase of fresh flowers. Unfortunately, even the brightest blooms will fade, sometimes more quickly than you expect. This Mother's Day give a floral gift that will last more than a week with fresh spring fragrances in your favorite LAFCO products.
Our spring scents Duchess Peony and French Lilac are available in a wide variety of fragranced gifts luxurious enough to make any mother or grandmother feel loved. Choose from two spring gift sets or create your own with an assortment of fragranced candles, artisanal bar soap, or hydrating hand cream.
Give the Gift of Long-Lasting Floral Fragrance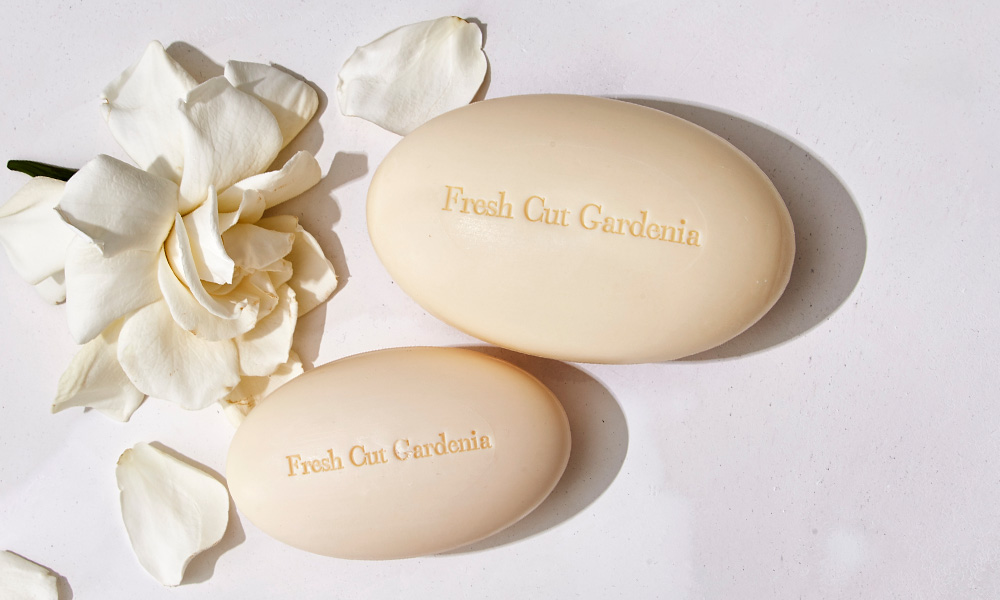 Here are some of our floral Spring fragrances perfect for Mother's Day gifts:
Every floral fragrance is available in a variety of LAFCO products, all of which are perfectly giftable. Pamper mom or grandma with bar of ultra-hydrating artisanal bar soap or try an art glass reed diffuser to give a gift of fragrance that keeps on giving for months to come.
LAFCO bar soap comes in two floral fragrances: Chamomile Lavender and Fresh Cut Gardenia. Choose from 4.5-ounce or 8.5-ounce bars, all artisinally crafted with extra virgin olive oil and rich almond oil to deliver superior moisture. Our bar soaps are uniquely free from palm oil, sulfates, and parabens, made with perfume-grade fragrances to deliver a long-lasting, natural scent.
You'll find many of your favorite LAFCO floral fragrances in other products as well. Breathe in the iconic scent of Blush Rose or Water Hyacinth in a fragranced candle or fill your home with the fresh scent of Star Magnolia with a reed diffuser complete with a handblown art glass vessel.
Spring Gifts Perfect for Mother's Day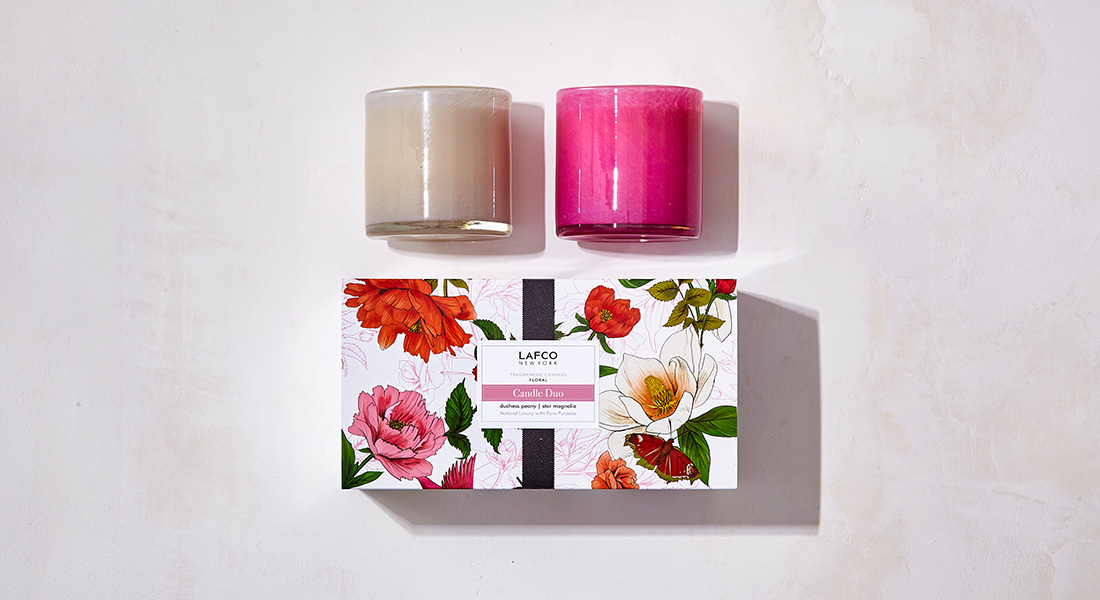 When it comes to the perfect Mother's Day gift, you can't go wrong with LAFCO. Our luxurious bar soaps and hand creams hydrate the skin while leaving behind a lasting fragrance and our scented candles will transform any room in the home with fragrant ambiance.
If you're having trouble choosing the right gift, consider one of our spring gift sets. Each set comes with two classic 6.5-ounce candles perfectly paired to evoke the fresh scents of spring.
The Herbal Spring Gift Set features two of our best-selling herbal fragrances: Chamomile Lavender and Rosemary Eucalyptus. Each candle is hand poured in an art glass vessel, delivering up to a 50-hour burn time. LAFCO essential oil-based fragrances ensure a true, natural scent concentrated enough to fully and evenly scent the room of your choice.
The Floral Spring Gift Set contains two classic candles in delightful floral fragrances: Duchess Peony and Star Magnolia. Our candles are solid soy wax with 100% cotton wicks, proven to create a clean and non-toxic burn. When you're finished enjoying your candle, reuse the vessel as part of your home décor.
If you're not sure what to give the special someone in your life this Mother's Day, you can't go wrong with a spring gift set candle duo. For help picking the perfect fragrance to create a custom gift basket, use the Fragrance Finder or shop the collection of all our floral fragrances that are perfect for spring.