As the heat of summer finally starts to die down, you can breathe a sigh of relief. Autumn is a transitional season filled with the bright colors changing leaves and a crisp scent in the air. When the season starts to shift, bring the fragrance of Fall into your home with LAFCO. From scented candles and reed diffusers to hand soap and room mist, enjoy your favorite products in timely fall fragrances.
Read on for tips to bring the scent of autumn into your home and to preview the top fall fragrances from LAFCO New York.
Ways to Enjoy Your Favorite Autumn Scents
Though fall may be a steppingstone to the chill of winter, it's a season full of natural beauty. Golden yellows, rich reds, and bright oranges abound in decorations for the home and in the trees themselves. Change is in the air and with it a sense of limitless possibility. Whether you want to drink in everything autumn has to offer or you want to bring a hint of fall into your home to warm up a cool night, there are plenty of ways to enjoy your favorite autumn scents.
Here are some tips for enjoying fall scents at home:
Make your own fall-inspired potpourri blend using small pinecones, dried fruit, and brightly colored leaves mixed with dried whole spices.
Whip up a batch of spiced apple cider or mulled wine – not only do you get to enjoy the beverage, but the aroma will last all day.
Light a fire and cuddle up around the fireplace, adding scent with dried apple slices, cinnamon sticks, or cedarwood chips.
Harvest the fresh rosemary from your garden before the weather turns too cold and turn the sprigs into simple wreaths that decorate and freshen your home.
Though, if you're looking for the calming scent of fall at a moment's notice, nothing can beat LAFCO's full line of natural fragrances. Fall fragrances from LAFCO bring to mind everything you love about the season in a collection of scented gifts and home accents. Read on to explore our top eight fall fragrances for 2020.
The Top Fall Scents from LAFCO
Perhaps the best way to enjoy your favorite seasonal scents is the latest in LAFCO fragrance. Soothing and smoky Feu de Bois is perfect to create a cozy fall-inspired ambience while Big Sky brings the freshness of a fall day into your home. Here are the eight top scents we recommend for Fall 2020: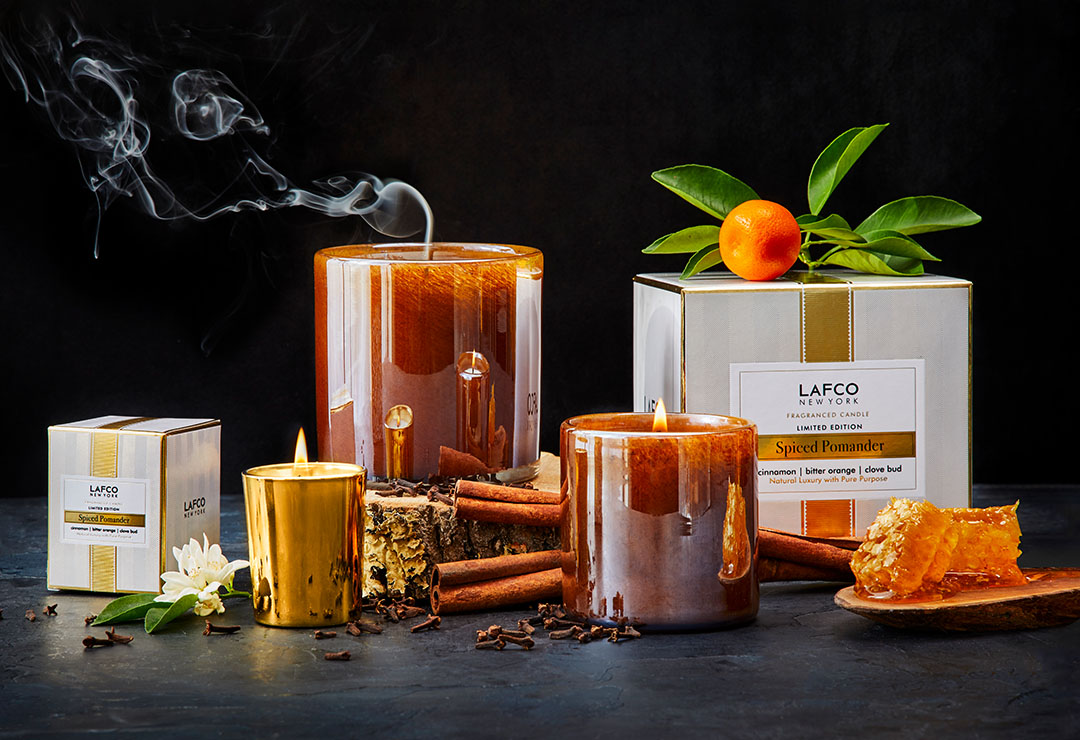 This inviting fragrance invokes the warmth of the holidays with notes of bitter orange, spicy clove buds, and fresh cinnamon. This inviting fragrance lets you know the holidays are on their way.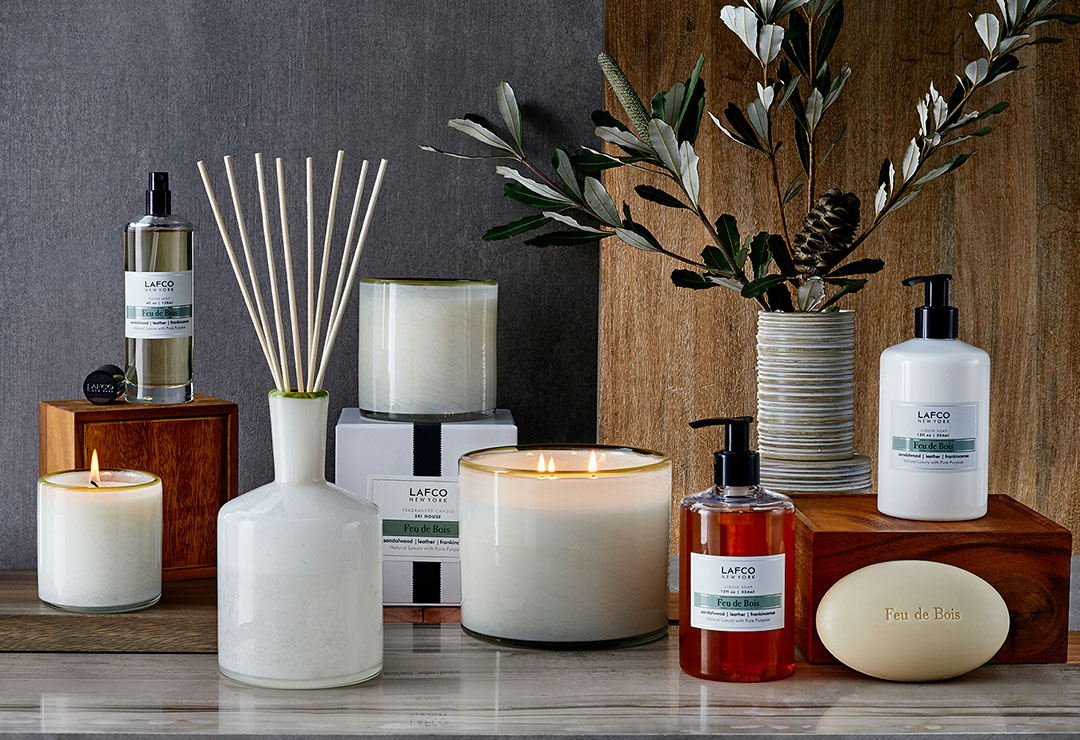 Bring the fresh scent of fall into any room with this fragranced room mist. The warmth of sandalwood and rare Virginia cedarwood settle into a smoky leather accord accented with notes of frankincense and vanilla. It's your ticket to tranquility.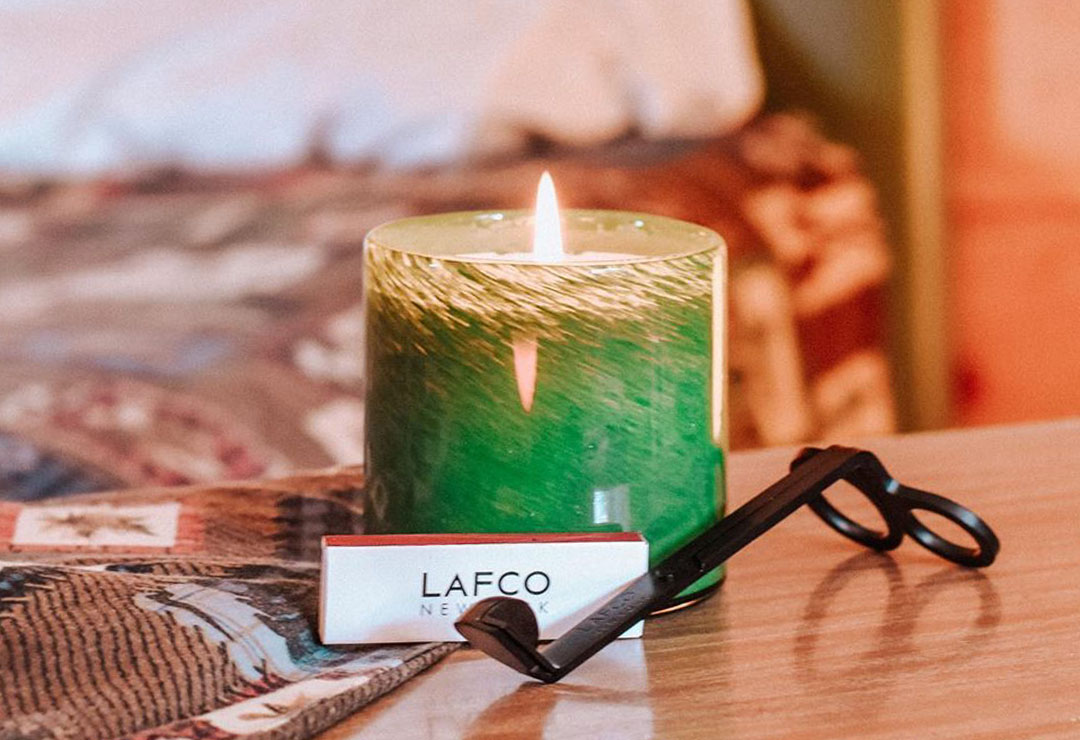 Sink yourself in the soothing scent of sandalwood, bergamot, and oud with this fragranced candle. Presented in a forest green art glass vessel, this candle harnesses the exotic fragrances of rare oud wood, sandalwood, and cedar decorated with notes of bergamot.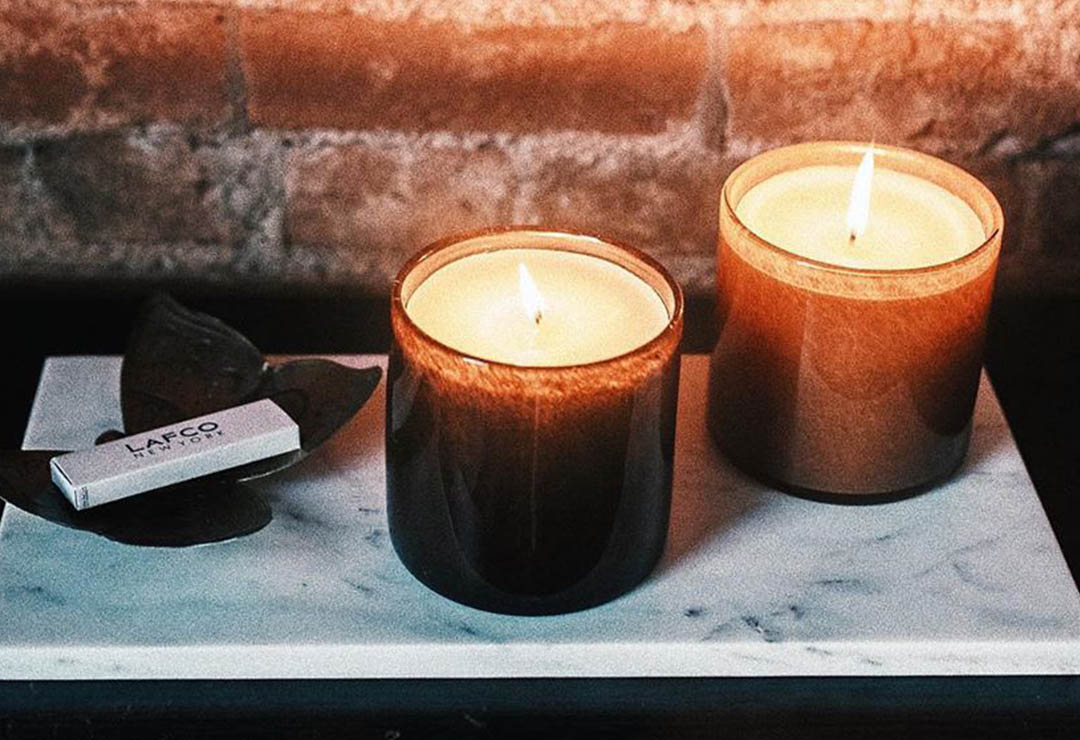 Close your eyes and inhale this scent to be transported to a fragrant forest of towering redwoods. Scents of California redwood and juniper combine subtly with warm notes of clove and mossy fern over a rich background of golden amber and Virginia cedar.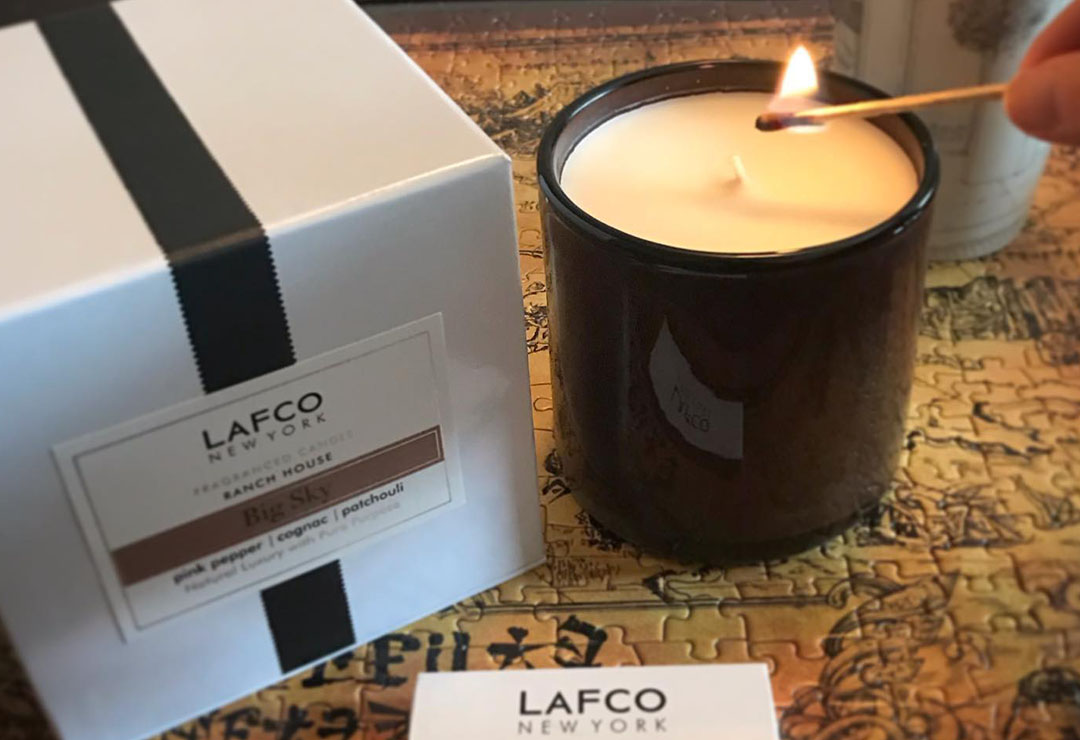 Breathe in the freshness of a wide-open sky invoked by this invigorating scent. It combines the spiciness of pink peppercorn and clove bud with hints of ylang ylang and warming notes of sandalwood and amber. One waft and you'll be transported to a mountain range on a cloudless, sunny day.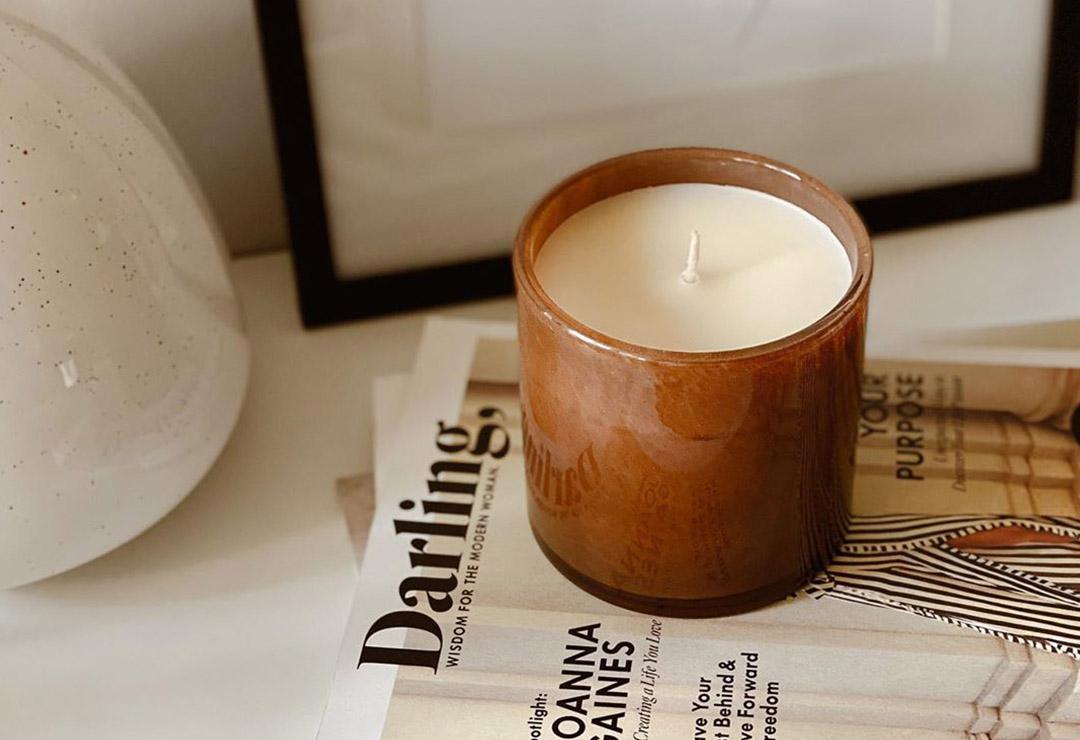 Fill your home with the soothing scents of jasmine, black vanilla, and sandalwood. A bouquet of orange, raspberry, and clove gives way to a blend of delicate jasmine and cassis, hovering over notes of black vanilla and amber. Take a deep breath of this scent for a calming boost of energy.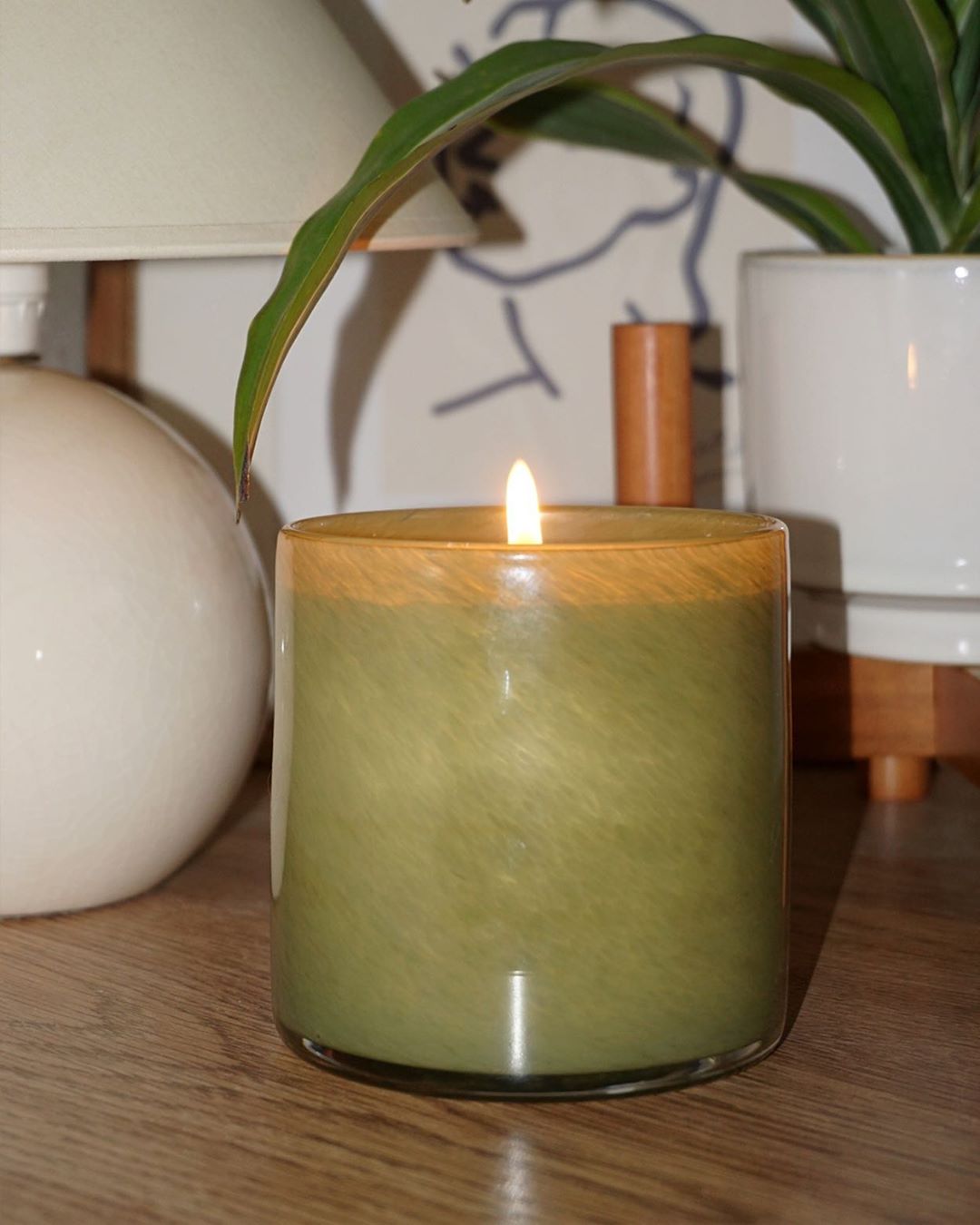 Usher in the serenity of a quiet fall day with this aromatic blend of juniper sage and walnut. Notes of sweet orange give way to a woody scent that fades into the depths of sandalwood and oud. Close your eyes and breathe in the rich fragrance of a warm study, lined with shelves of leather-bound books.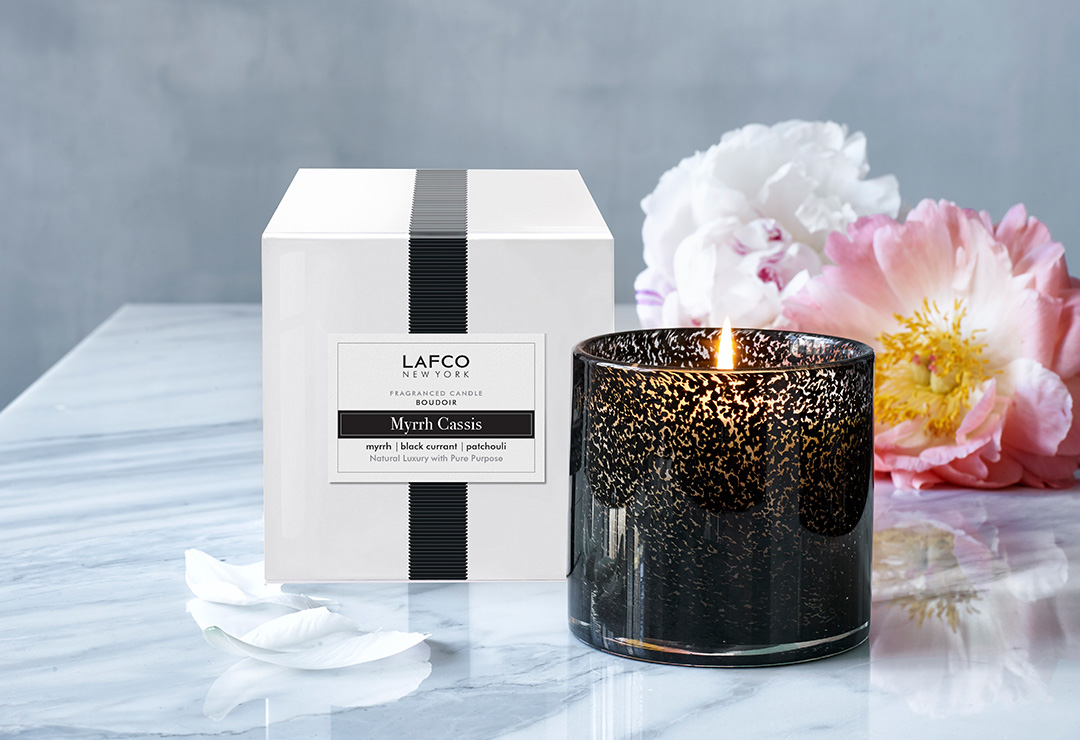 The velvety fragrance of tobacco flower and Osmanthus settle into a sensual layer of myrrh resin and black currant, accented with hints of glowing warm patchouli and cedarwood. Perfect for the bedroom, this fall fragrance will soothe you day or night.
If you can't decide which of these fall fragrances to enjoy, why not try three at once? With the Discovery Trio sample set you can select three mini fragranced candles of your choice for just $16. Best of all, your order ships free and you'll receive a code for $16 off your next full-sized LAFCO purchase!