The holidays are a magical time of year when you have the opportunity to show the special people in your life just how much they mean to you. Whether you're shopping for the holiday gift exchange at your office or searching for the perfect stocking stuffer, LAFCO New York has everything you need.
From limited edition fragranced candles to holiday gift sets and gift cards, there's something for everyone at every budget. Read on to discover the limited-edition fragrances LAFCO New York has to offer. You're sure to find the perfect gift for all of the special someone's on your holiday gift list!
Perfect LAFCO Gifts Under $20 – Votives (2.0 oz.)
If you're looking for a gift to exchange at your holiday office party or shopping for the perfect stocking stuffer, LAFCO New York offers an assortment of fragranced candles in the 2.0-ounce votive size, all affordably priced under $20. We recommend these two fragrances:
Crimson Berry – Hand-poured in a crimson art glass vessel, this candle opens with an inviting combination of crisp lemon and orange, followed by the scent of succulent cranberry and raspberry with a eucalyptus undertone and a sweet vanilla finish.
Winter Balsam – A vibrant earthy fragrance that captures the aromatics of a crisp winter forest, this candle is poured into a green art glass vessel. Enjoy notes of mint-infused eucalyptus, balsam fir needle, and oud wood with a cedarwood and burnished amber dry down.
Can't decide between these three limited-edition fragrances? Purchase all three for under $50 in the Holiday Votive Gift Set. Each votive is hand-poured and offers up to a 20-hour burn time. At a price like this, you might be tempted to buy one for yourself!
Perfect LAFCO Gifts Under $50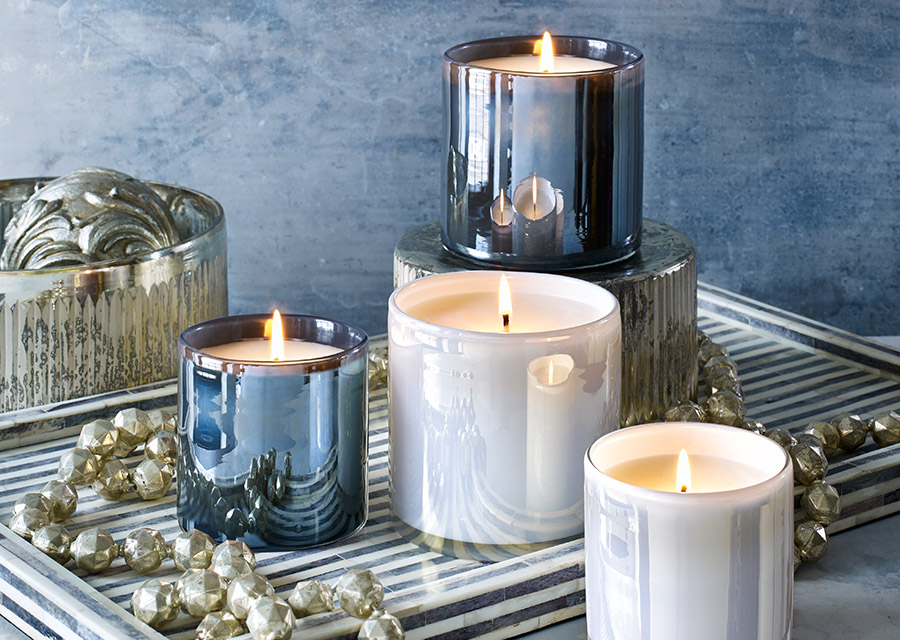 Secret Santa exchanges and holiday parties between friends are the perfect opportunity to gift a LAFCO New York fragranced candle in the Classic 6.5-ounce size. These candles are hand-poured and deliver up to a 50-hour burn time. We recommend these two fragrances:
White Snowdrop – Presented in a shimmering white art glass vessel, this candle opens with a citrus blend of lemon, orange, and bergamot with hints of pineapple. Followed by a soft floral bouquet, the fragrance has a velvety depth with notes of cedarwood, sandalwood, and musk.
Starry Night – This fragrance features an effervescent opening of bergamot and mandarin intertwined with hints of sea salt and quince. The heart embraces the floral opulence of jasmine and rose, finished with a soothing aura of amber, sheer woods, vetiver, and cedarwood.
These fragrances are naturally luxurious, so we wouldn't blame you if you decided to upgrade to the 15.5-ounce Signature size. Both of these fragrances are available in the Signature size for $65 each.
Gifts Under $70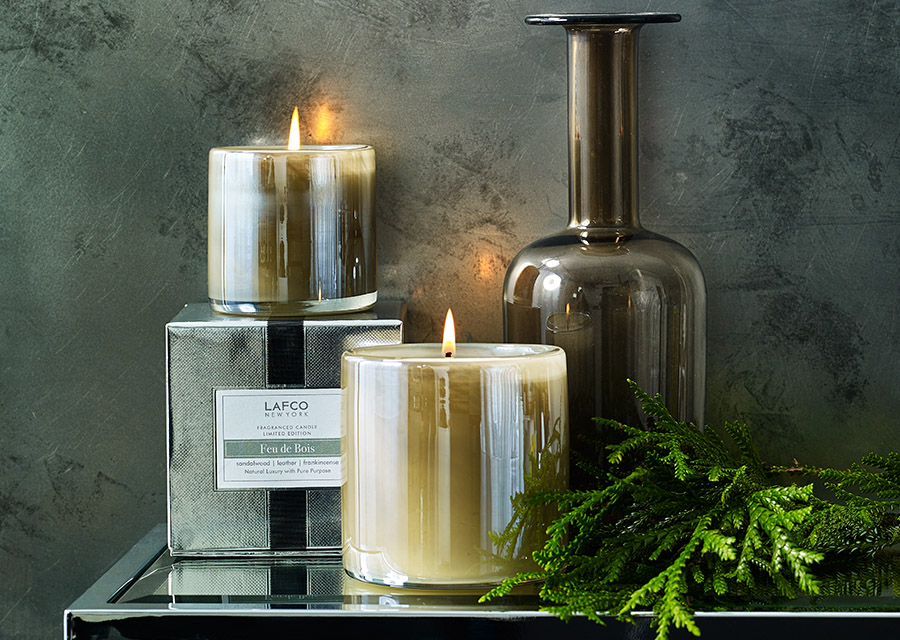 For close friends and family, you might be willing to spend a little more. Spread love with a signature 15.5-ounce candle in a limited-edition holiday fragrance. These candles are hand-poured into a handblown art glass vessel and deliver up to a 90-hour burn time. We recommend these two luxurious fragrances:
Feu de Bois – With cozy notes of leather, pine, and sandalwood, this luxurious fragrance captures the sensation of kicking off your snow boots and settling in beside a crackling fire. When first lit, it crackles and spits but settles down with the lasting smokiness of frankincense.
Golden Chestnut – Hand-poured in a shimmering gold art glass vessel, this fragrance captures the fresh aromatics of balsam, pine needles, and exotic spices highlighted with the tang of lemon zest. Chestnuts and hazelnut cream create a warming heart followed by a depth created by white cedar, patchouli, and vetiver with a vanilla sugar finish.
Looking for something extra special for someone on your list? Consider a Holiday Gift Set featuring two or three limited-edition holiday fragrances. Priced at $80 each, choose from the White Snowdrop & Starry Night or Winter Balsam & Crimson Berry single-wick candle duos. If that's a little over your budget, the Holiday Votive Gift Set priced at $48 might be more your style. It features the Feu de Bois, Winter Balsam, and Crimson Berry fragrances in a classic votive size.
LAFCO Stocking Stuffers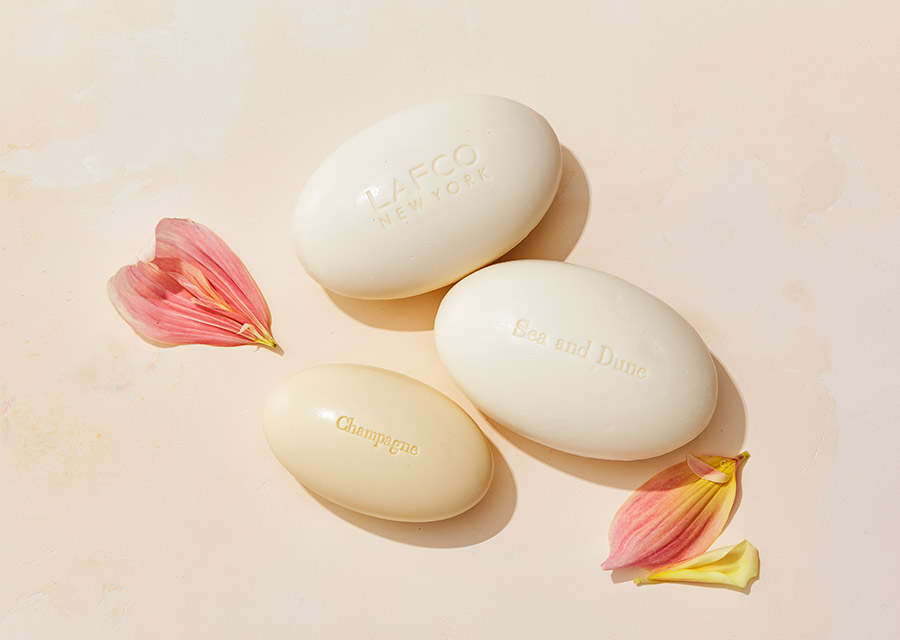 If a fragranced candle doesn't seem like the right fit for someone on your holiday gift list, you'll be glad to know that there are still plenty of options to choose from.
Consider these additional gifts for the friends and family on your list:
Still not sure which LAFCO fragranced candle is right for that special person on your gift list? Use the Fragrance Finder to find the perfect match. Simply answer a handful of questions about the feeling you're trying to create with your LAFCO New York gift or explore the options by fragrance type.