More than just a scented candle company, LAFCO New York creates a luxurious experience with each and every one of our products. Founded in 1992, LAFCO combines the purest natural ingredients with traditional craftsmanship to create a truly unique line of home fragrances and personal care products. From bar soaps and scented lotions to diffusers and candles, we have everything you need to create a luxurious olfactory experience.
At LAFCO New York, we believe in natural luxury with a purpose. Every product is designed to be truly indulgent, made with premium quality fragrances and pure ingredients. Not only do they look, smell, and feel good, but they're also good for you!
With an abundance of products to choose from, it can be difficult to place your first order. If you're looking to sample some of LAFCO New York's fragranced candles, there's good news – the Discovery Trio program makes it easy to try three fragrances for an affordable price.
Read on to learn more about the Discovery Trio sampling program and to learn how to order.
What is the Discovery Trio Program?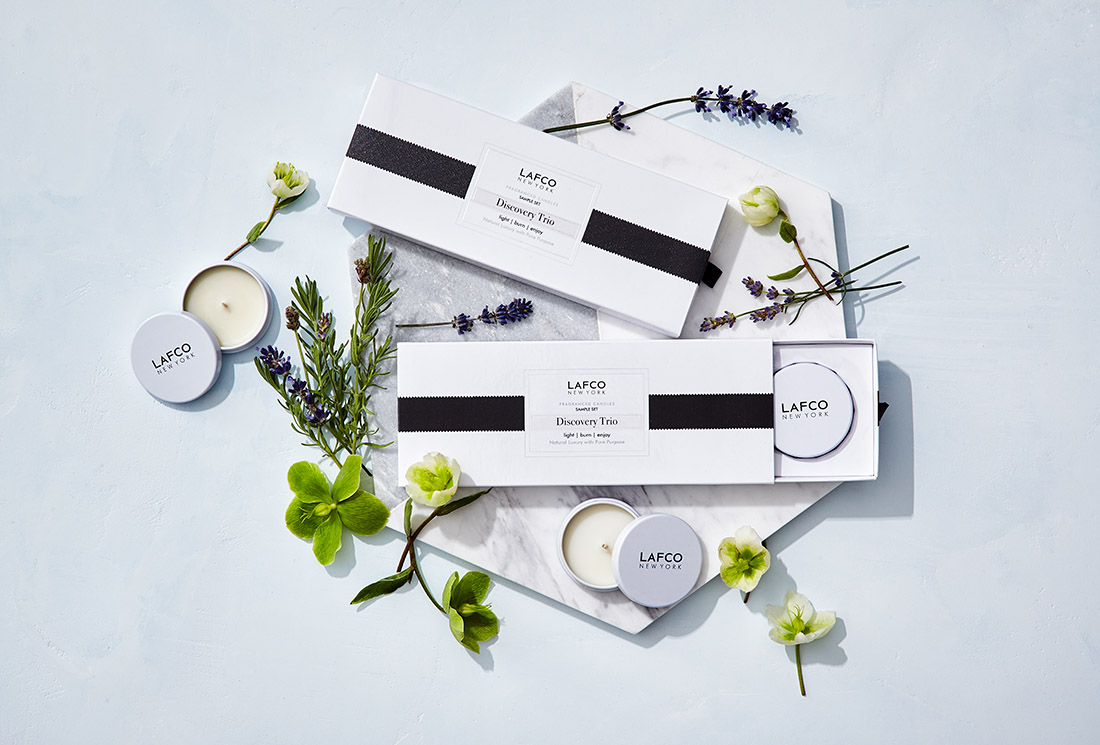 When it comes to our fragranced candles, there are a wealth of options. From tried and true favorites like Chamomile Lavender and Feu de Bois to seasonal fragrances like Winter Balsam and Crimson Berry, LAFCO has a scent for everyone. If you can't choose just one or you're not sure where to even start, the Discovery Trio sampling program could be the perfect option for you.
The Discovery Trio program enables you to sample three different fragrances for just $16. Each sample is delivered in a travel-friendly container and can be expected to burn for up to 4 hours. Choose from seven different fragrance types to build your trio or shop within a single fragrance category to select complementary fragrances. The options are unlimited, and you can take advantage of the program as many times as you like. Best of all, you'll receive a coupon code for $16 off your next purchase with every Discovery Trio.
If you can't decide which fragrances to include in your Discovery Trio, don't worry – LAFCO has a solution! Simply use the Fragrance Finder to be matched with the perfect fragrance to suit your mood or style. Choose from over 30 unique fragrances to build your trio.
A Preview of Fragrance Options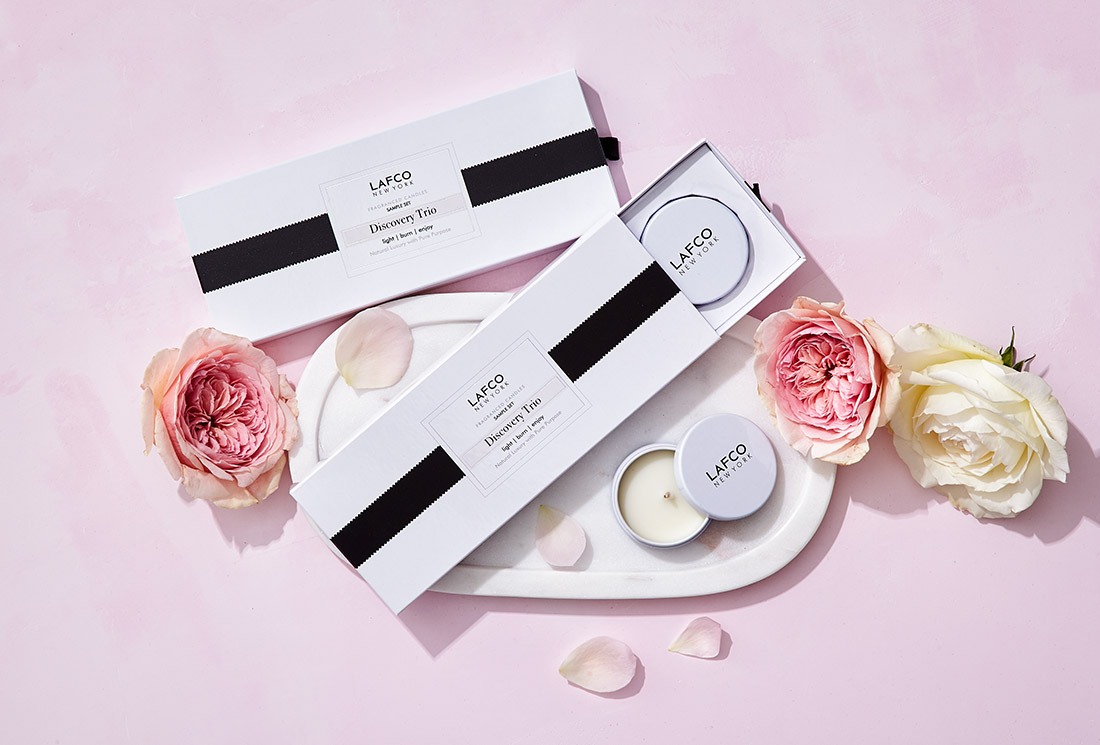 At LAFCO New York, we believe that you can never have too much of a good thing. That's why we offer more than 30 unique and memorable fragrances, all designed to deliver the maximum impact. We're proud to offer a diverse collection of luxurious fragrances with a modern twist that you won't be able to find anywhere else. Our fragrances are divided into the following seven fragrance categories:
Floral
Fresh
Fruity
Woody
Herbal
Citrus
Gourmand
Within each of these categories, you'll find an assortment of different fragrances. Here are some of our top fragrances you should consider for your Discovery Trio:
Make the most of your discovery trio by joining LAFCO New York's rewards program. Not only will you receive your coupon for the price of the Discovery Trio, but you'll earn points towards future purchases. Start earning right away by creating your loyalty account then earn points for every dollar you spend. Enjoy fabulous rewards like a $5 off coupon for every 1,250 points or save up for a $10 off coupon with 2,500 points. Register today to start earning!